For all the intense upturn in the digital market, the user attitude to content is chaining rapidly. Targetologists are looking for new ways to attract customers' attention. If you are aware of current targeted advertising trends, you can adjust your strategy and meet your customers' expectations, use benefits and be ahead of your competitors.
So, what is coming in 2022, and what are our perspectives? Let's get a closer look at that.
1. Computer-aided Technologies
We have already seen some automated processes at setting and managing ads on the Internet. These processes will sweepingly grow. Machines are unlikely to manage your profile and dashboard fully, but some day-to-day tasks that do not require too much thinking will definitely be automated.
Marketers are already enjoying some instruments that significantly ease their work. Such tools include bid managers, keywords parsers, ad constructors, and campaign scheduling instruments.
Such tools as Elama, Click, and Roistat allow optimizing time on managing stakes. Key Collector and Keyword Planner will help to find keywords faster. Power Editor Facebook and Direct Commander can quickly and effectively create advertising campaigns, especially many of them.
Automated ad targeting is to become a tool that can do a lot for a marketer but can never replace them.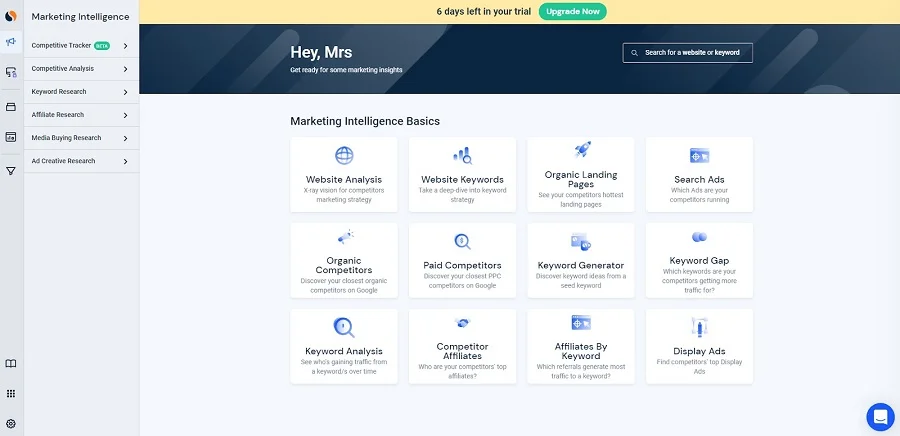 Automated ad targeting tools can stop and resume showing ads at a specific period, raise or lower stakes, receive automatic responses and notifications about site performance or company debit balance, or given ad campaign progress.
As Brad Geddes, an American marketing specialist has said, humans are still winning over machines, and it will stay this way shortly. Geddes believes that in 2022 we will see a blend of human ingenuity and automation.
2. AI and Machine-learning
Algorithms understand how to scan a text, an image, or a video to estimate its content. You can get more keywords using this type of scanner.
Experts say that smart algorithms help marketers scale their ad campaigns and get a faster payback on PPC ads. AI can estimate the effect of ad campaigns, generate titles, elaborate semantics and determine the right audience for the given ad.
3. Customer Privacy Protection
The giants as Google and Apple have already started to limit cookies, saying they care and protect the privacy of their customers. Chrome is also planning to waive cookies.
Specific text files register customer behavior on websites. Depending on the type of cookies, they may contain such information as a browser type, operating system name, display resolution, pages previously viewed by the user, and even their location, login, and password. These files are of great value for those doing promotions and internet marketing. You would hardly be able to set your interest-based ads, launch re-targeting, or find new customers similar to your existing target audience without web cookies.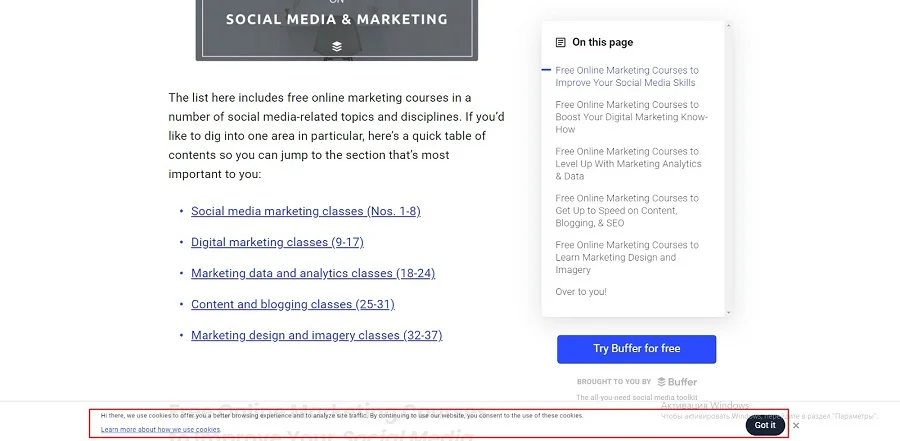 Due to these changes, many companies have started to develop their tools to collect data. Waiver of cooking will not affect those marketers who analyze the efficacy of their ad campaigns on their dashboard. But those using end-to-end analytics will not be able to get relevant results as the report on users' behavior will be stored for 24hours only now.
4. Building-up New Marketing Channels
Duane Brown, CEO & Head of Strategy, Take Some Risk, says a good marketer should help their customers diversify and expand their marketing channels. He believes that targeted advertising will succeed only when done comprehensively. You can't use just a single marketing tool anymore. The more marketing channels you have, the more consistent and successful your business is.
Smartphones might be an additional marketing channel. Mobile traffic is growing steadily every day. That means that users are paying more and more attention to the content on their smartphones. Therefore, the volume of ads adjusted to smartphones will also grow.
To launch Instagram or TikTok promotion, you'll need to choose the content format and your target audience, of course. Posts with attractive images, videos, or Stories work well on Instagram. TikTok allows videos only.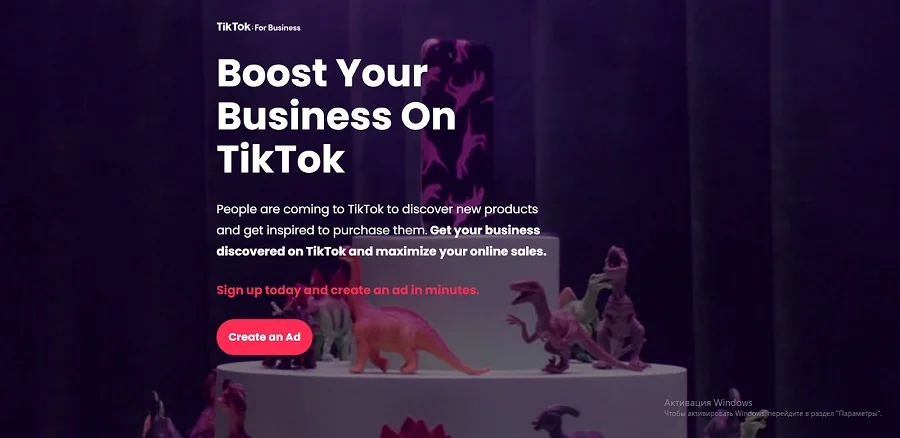 The TikTok audience is pretty young but can purchase. This social media is perfect for youth brands aiming at raising visibility and attracting new potential customers aged 16 to 40. Instagram is best for promoting online shops focused on bringing customers to their websites.
If you connect with your users wisely, social media can become an excellent tool for promotion. Advertising platforms of mobile apps constantly grow and become more effective. You can't just skip an opportunity like this!
5. Video Advertising
Action videos are much more ahead of graphics in engagement effect, and they help users make the final decision on purchases. The number of platforms for video advertising is steadily growing, and we'll see a world of video content.
Cisco says, that 82% of internet traffic will be of video format. This outlook looks rational and relies on the Elite content market research results. This research shows that 66% of internet users prefer to learn about new products and services via a video rather than a text message. 68% of respondents said they were willing to watch the whole video if it lasted up to 1 minute.
Video ads bring more customers and conversions — you definitely should think about using this trend and be one step ahead of your competitors.
6. Voice Search Optimization
Bots do the shopping more and more often. Experts say that in 2022 the total amount of goods purchased with the aid of voice will be about 40 billion dollars.
We are sure any ads for shops and facilities should be adapted for voice search. 58% of customers used the voice search for nearby restaurants, coffee shops, and supermarkets in 2021. 43% of users worldwide use voice search monthly.
For marketers, this trend means they should update keyphrases. Voiced words and phrases sound different from those we type when searching for products online. As a rule, voice requests are long, and you can track them by looking through the ad campaign report. But even though such long requests will have fewer views, it's still better to use them. Dashboards for advertising are constantly upgrading and low-search phrases will be turning into conversions quite soon.
7. Microtargeting
Market segmentation is something you can't do without building stable relations with your customers. Microtargeting helps you divide your customers into groups. Its tools process personal customer data and track geolocations and demographic info. This strategy allows collecting accurate and detailed information on your buyers. It includes their interests, food preferences, films, and automobiles.
To get most of your customers, you need to communicate with them — to launch polls, ask for feedback, and develop theories. Try setting your ads with an eye to those users who could potentially be interested in your product when attracting a new audience to your website or promoting your page on social media.
For example, if you sell finishing materials for apartments and houses, you can expand your audience by using queries used by the customers searching for building and construction works.
It is excellent if you can do surveys and get feedback from those customers who have already purchased a product or service from your company. Such survey might include questions like that:
Why did you choose this product?
How could this product be improved? What are the drawbacks of this product?
How did this product influence your life? What has changed?
If you don't have such customers, you'll need to do hypothesis testing or use any other methods. You can visit issue-related forums, take a look at your competitors' and read through the feedback on their websites. If you are a marketer and have your pages on social media, launching surveys and polls makes a lot of sense.
When you have a picture of your target audience ready, you'll get a general idea of your customers' needs, desires, and interests. If you have such information — catching ads ideas will come to you soon.
8. Look-alike media outlets
The look-alike technology allows searching for a new audience similar to one already determined as a target audience.
Using this principle in advertising is productive, as it gives you a sporting chance of visitors being loyal to the ad and clicking on it. Any user has topics that are always of importance to them. Thus, users may interpret ads, banners, and new information differently. That is why advertising for a look-alike audience might result in high conversion. To use this promotion method, you'll need to find a partner or a service provider who can access online transaction data.
9. New Role for Ad Targeting Specialists
This trend follows all the above mentioned. Manual setting up and managing a dashboard gives way to growing automation. Specialists can't but start adapting to new tendencies and acquire new skills.
Now a targetologist can delegate some of their functions to service tools. Such features might include keyphrases collection, stakes management, ads optimization, ads creation. Studying and targeting the audience can also be done by machines.
To stay a high-profile specialist, you'll need to pump your skills and learn something new. A targetologist is not only a technical but also a tactic and strategy specialist now. A targetologist now needs to know how to make unique selling propositions, set sales funnels, choose specific project tools, interpret analytics data, make assumptions, and check the quality of landing pages. Targetologists are becoming new marketing specialists.