Shopping Tags appeared not long ago. Nevertheless, many accounts are already using the Shopping Tags feature. This tool is becoming available.
What Shopping Tags is
You can tag any element in any picture as an item of goods. The user looks at the picture and sees the so-called Shopping Tags in it. If they tap the image, they see the pop-up hints – goods tags, which contain the name and the price of the product. If the user is interested, they click on the tag and get redirected to the goods page.
Then the user clicks on the Purchase button and gets redirected to the website or the purchase page.
Thanks to this feature, you can do without making posts like "click on the link in the description", "to learn more about the product or buy it, please click on the link in the description", and the kind. Thus, this way, the selling mechanism is integrated into the content.
Besides pictures, Shopping Tags feature is also available for Stories. You can also tag something as a goods item in Stories, and the user needs to follow the same steps.
Now, this tool has no equivalent on other social media platforms. Everywhere the whole selling process is separated from the content – there are either specific segments or pages. Here the picture or story itself contains everything for making sales.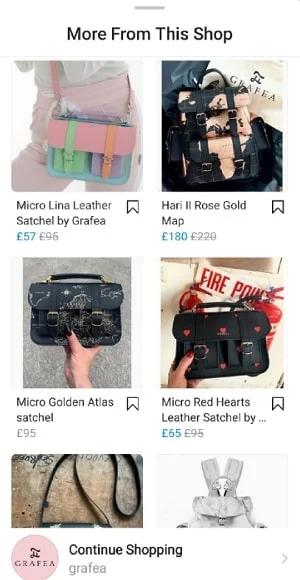 How to enable the Shopping Tags feature
Worldwide, in other words, in those countries where Shopping Tags are officially available, there is a clear scheme to enable them.
Here are two signs that you have your Shopping Tags enabled:
You have the Shopping segment in your settings. That is how it is called - "shopping". If you have it, you also have your Shopping Tags feature enabled;
If you have the Tag Goods feature available next to the Tag a Person one, when making a post, the Shopping Tags tool is enabled.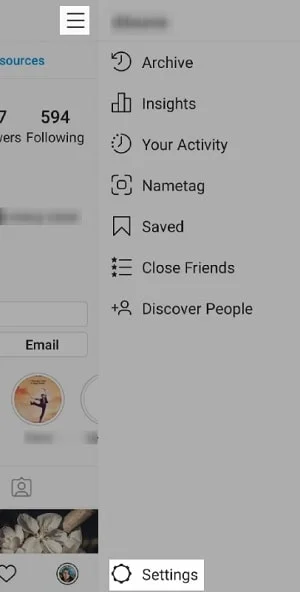 What to do to get Shopping Tags enabled
You cannot affect the enabling of Shopping Tags doing some particular actions, but there are some requirements that you need to meet to make Shopping Tags available for you.
5 requirements to get your Shopping Tags enabled:
You should have a business account. Shopping Tags are not available for personal blogs.
Your account should be linked to a business Facebook page. A business page can be of any kind. It can contain much content or little content; it can have many followers or no followers at all – this all does not matter. You just need to follow the procedure.
Your phone number should be verified.
You should have a shop on Facebook. It is easy to link a shop: there is a Shop tab on the left side menu on Facebook. You click on this tab and get redirected to a window. Then you need to accept the terms, click on the Next button, and after that (this is important), you need to select Make an Order on Another Website option for making orders. Then select a currency — and your shop is created. After that, you should add goods. You should add the name, price, description, photo, payment URL, and your goods appear in the shop. You should have not less than 10 items of goods to enable Shopping Tags.
You should obtain permission to shop on Instagram.
How to use Shopping Tags
When you publish a photo, the Tag Products feature appears on your interface. After that, the goods list containing all goods you have in your Facebook shop appears. You should choose relevant items and then select an area in the picture and the product you want to tag, and the same scheme works for Stories. Then you publish a post, and it already has a shopping tag.
Some more important information.
There is a special Shopping Section. This section is in the Suggested. As you remember, there are Style, Sports, Nature, and other sections on particular topics. And one more — Shopping section will appear. Suggested goods, i.e., posts with shopping tags, are compiled there. That's why, if you add such tags, you will have an opportunity to get on the Suggested section.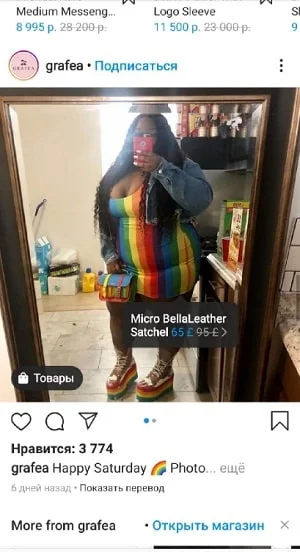 Shopping app
Instagram has already finished testing the special app called "Shopping." This Instagram app will compile all posts with goods tags. That means that Instagram will be competing with eBay, Amazon, Etsy, and other selling platforms.
That is why it will increase the reach, and you will get one more way to interact with your audience. So, it is very important to meet the five above-mentioned requirements and wait for Shopping Tags to get enabled. And as soon as you get the feature enabled, you can place all your goods on Instagram immediately.