The Story format is familiar to most social media users. The first Telegram Stories appeared late in the evening on July 20. Only users who have activated the Premium on their profiles can upload them currently. This functionality is not available to channel administrators.
You can see the section with Stories at the top of the messenger screen after an update. It changes its size: when you scroll through the chats it becomes smaller, when you swipe down it expands.
Why Telegram launched Stories
As Pavel Durov noted in his channel, 'Initially, we were against it since Stories are already everywhere. However, Telegram wouldn't be Telegram if we didn't listen to our users and innovate existing formats.'
According to Durov, Stories will make Telegram profiles more informative and colorful. And channels, thanks to the ability to publish Stories, will get more followers. It is announced that the company will launch the ability to repost channel messages in Stories shortly.
A comment, a response to Stories, appears in the chat. Both see it — the one who sent the message and the one who published the Story.
You can unfollow other people's Stories. You can hide them from the feed by archiving them. In this case, Telegram will not display notifications about new publications of a specific user. Users can hide new Stories notifications from their contacts. When you turn off this setting, the application will offer to leave notifications from the five most vital contacts — from the people with whom the person communicates most often.
How Stories will work for channels is still unknown.
How to post Stories on Telegram
To post a Story, click on the Camera icon in the bottom right corner of the screen. The published Stories will be visible to the user in the My Stories section and the Archive. You can return to them and see the statistics: how many views there were at the time of publication.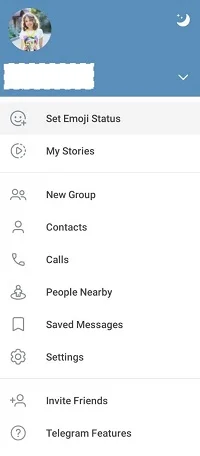 &nbsp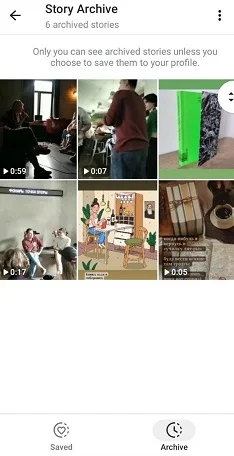 tories are published according to the same principle as in other social networks. When posting a story, the author chooses how long it will be visible to other users — 6, 12, 24, or 48 hours. You can add text to Stories and split them into paragraphs. The character limit for those who have activated Telegram Premium is 2048 characters. Users without a Premium Plan will have 200 characters in the future.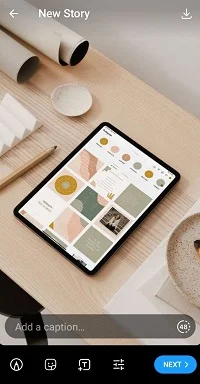 &nbsp
Photos and videos can be edited right when publishing: put stickers or emojis, draw on stories, add text or a link, and tag other users with @.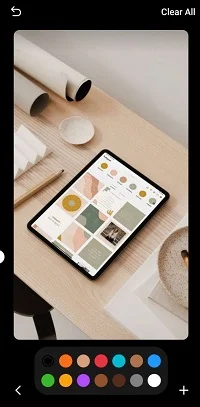 &nbsp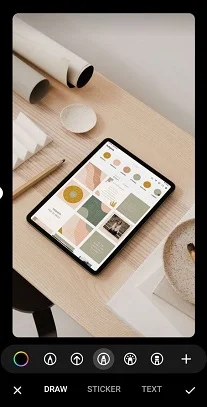 &nbsp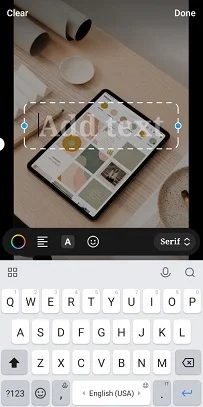 There is even an opportunity to process a photo in the built-in editor. When the Story is fully framed, you can share it with All or My contacts, where you can add exceptions — Close Friends and Selected Contacts. You can edit the last two categories as you wish.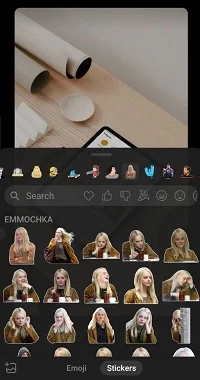 &nbsp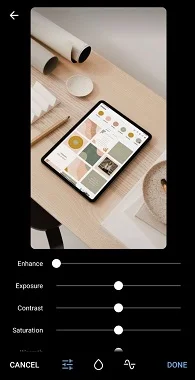 &nbsp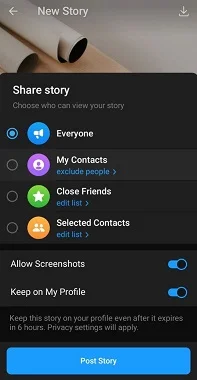 Stories will help you learn more not only about close friends — but also about people with whom you communicate online.
Telegram channels will get more followers after it becomes possible to repost messages from channels in Stories. It will become another tool for shareware promotion. You will need a resource to create and publish Stories, but you will not need to pay for the placement.
What the advantages of Stories on Telegram are
The following crucial features distinguish telegram Stories:
Privacy. Story authors can fine-tune who can see each Story. It is the ability to customize the publication of various types of content to different groups of friends and contacts.

User-friendly interface. Stories are placed at the top of the chat list, which does not distract attention from the main message flow in the messenger.

Bright design. Besides using dozens of photo and video editing tools, you can create story captions to add additional context. Post links and also tag other people.

Camera support. In Stories, you can publish photos and videos taken simultaneously on the back and front cameras making stories interactive.

Optionality. You can choose the duration of the story — 6, 12, 24, or 48 hours and get Stories displayed on the profile page with individual privacy settings for each.
How to use Telegram-Stories for promotion
Stories do not mean only a variety of content but also additional sales. You should look closer at the possibilities and test it on your product at the start of the development of this functionality.
In the evening, when the new functionality became available, the authors of the stories were divided into several groups. Someone published news from the series 'Hurrah! Stories appeared', and someone wrote posts: 'And what is this, why is this? Okay, I'll try.' But someone decided not to lose the opportunity and started direct sales.
All these strategies failed, and the authors of such publications were sent to the archive. Stories reminded users of everyone they've ever corresponded with, including 'Ivan, window repairman' and 'I don't know who it is.'
No one will buy a product, follow a channel, or book a personal consultation with a person they unwillingly 'bumped into' in the Stories feed.
3 ideas on how to promote your brand through Telegram Stories
1. Entertain. No 'educational' content. Like Stories on other platforms, Telegram Stories are a way to relax and get dopamine. A person scrolls the feed not in search of something to buy but to be distracted.
Therefore, a blogger or a specialist showing lifestyle can conduct storytelling through the prism of their expertise or by broadcasting the crucial idea of ​​the blog.
Example. The blogger shows backstage from the shooting, showing that he is invited by well-known publications, which means that their popularity is growing. An expert in speech technique publishes the 'before' and 'became' of their students, showing their progress. In the first video, a person looks at the floor and speaks quietly, in the second, they confidently look into the camera and speak clearly and beautifully.
2. Grab attention from the first Story In this sense, the scheme of work is similar to working with Instagram Stories: we write down or keep a script in our heads — which we will talk about in this part.
If the very first story catches the attention of the user, they will continue to look further. If they were shown without explanation, without immersion in the context, with a high degree of probability, the person will not watch the entire series of Stories.
Example. The blogger sets a goal — I want to get the first 100,000 followers. It is a cross-cutting idea that all followers remember and follow: they are watching — will they be able to do it? A huge goal consists of routine tasks — posting new content regularly, thinking over advertising placements, etc. One subgoal is one element of storytelling.
3. Analyze indicators and change strategy. Statistics are visible in the Stories: how many people viewed the Story. First, a product approach will help: we publish content, then analyze and draw conclusions.
A common mistake is to publish just a visual. Post photos without explanations, 'talking heads' without subtitles. And don't mess around with monotonous formats: monotony is dull.
Another mistake — 'all the best at once.' 15 shallow sentences about everything in the world. The principle 'one story — one key idea' works. All this helps the user to read meanings at an unconscious level.
Conclusions
Telegram Stories is another shareware way to promote your brand on Telegram for experts, bloggers, and, in the future, for brands. But you can work on attracting an audience to the Telegram channel right now.

Telegram Stories as a series. It's not enough to post a video or photo. As on other platforms, entertainment content will remain at the top, which is interesting to follow with popcorn.

While Stories isn't available for channels, it's worth practicing. By the time the new functionality is launched, you need to think the strategy over. Don't just post: 'I wrote a new post' — it will send both the Story and the channel to the archive. And it is unlikely to return from the Archive.