Instagram guides are a relatively new format allowing you to create thematic collections of posts. Guides appeared in May 2020 and were used by a selected number of authors at first; by autumn 2020, they were already available to all users. So far, the format is only gaining popularity. Let us explain why the guides are helpful for business and how to create your first Instagram guide. You will also find some guide ideas below.
Features of Instagram guides
You can create a guide in any type of account, be it business, personal, or author.
It is possible to create a selection only in the mobile app. The desktop version does not provide the opportunity to create or edit guides; they can only be viewed there.
Each card in the guide has a description limit of 2200 characters. The optimal header of a card is 52 characters. If you make the header longer, it will be hidden behind the ellipsis.
You can add a post with a video to your guide, but you can't attach an IGTV video.
It is not possible to like a guide or leave comments; the format doesn't allow direct reactions.
The guide also does not appear in the feed, so the followers don't receive notifications about its posting. You can share the selection in Stories or use a direct link.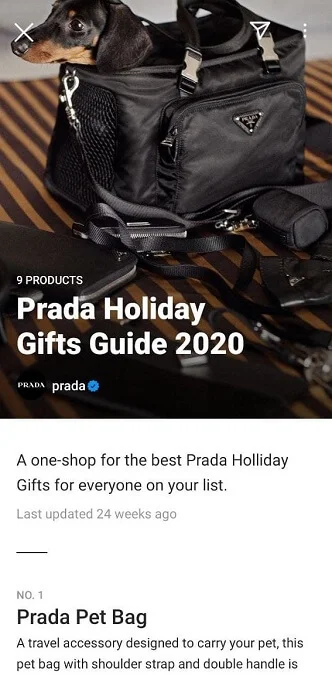 &nbsp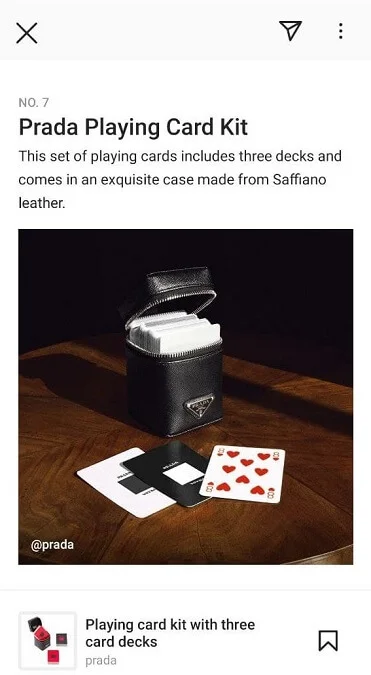 Prada guide
Types of guides and how to use them for business
There are three types of guides available now: places, products, and posts. Let's review each of them in detail.
Places
Here you can make a selection of geo-locations that you recommend to visit. There is a search by location and an option to choose and add a photo or a video with a geotag to your guide: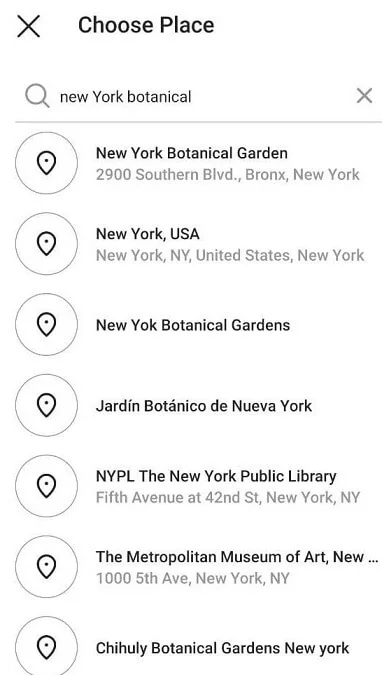 &nbsp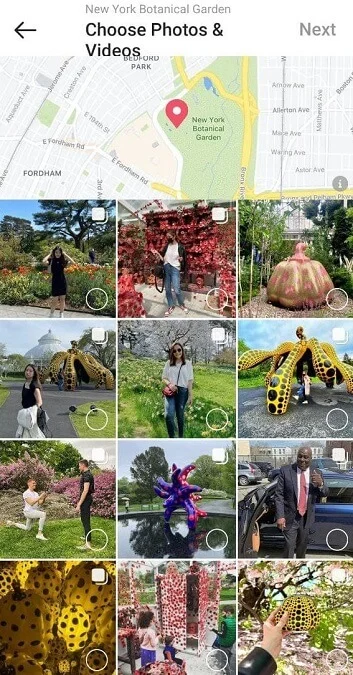 It is ideal for bloggers who talk about traveling or living in a particular city; this way, they can give tips on where to go and advise on leisure activities.
An enterprise can use this format to explore different offices around the city or country. Moreover, they can advise on the places to visit if they are related to their line of business. For instance, a career advancement expert will advise 7 events worth visiting for professional growth.
Products
Product guides allow you to collect thematic products in one place. For example, "10 items you need to take when on vacation" or "5 trending gadgets for your home." You can only add the products from the Instagram store; search by catalog is available.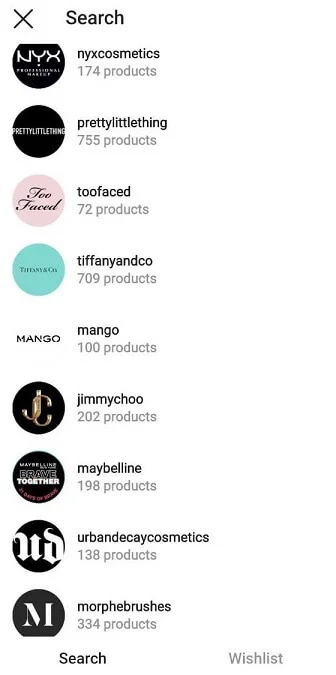 &nbsp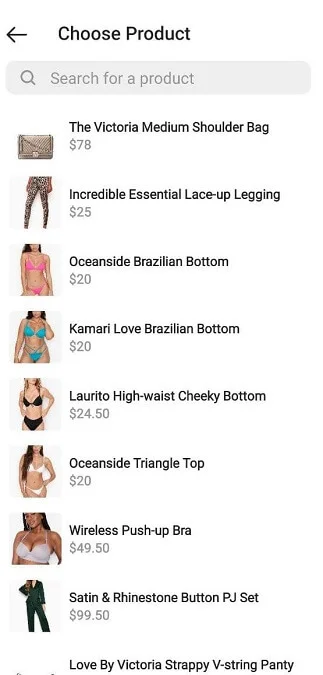 Example: a guide with Prada gift ideas
Posts
This type of guide helps to combine up to 30 posts on a certain topic. You can use both your posts and "saved to favorites" published by other authors.
This format resembles an Instagram long-read that many users lacked. It is especially suitable if you have several posts on the same topic and the 2200 characters limit isn't enough for you. Your followers won't need to search for a sequel throughout the account: the easier to find a post, the higher its reach. Previously, the option of organizing content on one topic was to use Stories. However, navigation through Stories isn't very convenient, and it isn't easy for the author to put all content together.
Another application for this type of guide is to get closer to a new audience. If you attract cold followers to your account, it makes sense to highlight several posts in a selection that can deliver introductory information about your activities. For example, for the psychologist's account, we would recommend making a guide of 5 posts: "About me", "Values and Mission", "Education", "Methods", "Terms and Conditions & Price List".
Thanks to the guide format, you can also collect your successful cases or client reviews.
Examples of guides with posts in English:
Step-by-step instruction: how to create an Instagram guide
Open your profile in the mobile app and click on the Plus icon in the upper right corner.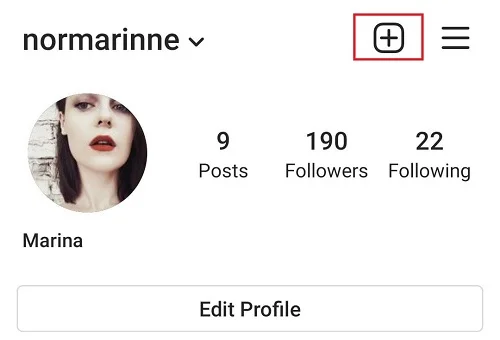 Select the "Guide" in the list.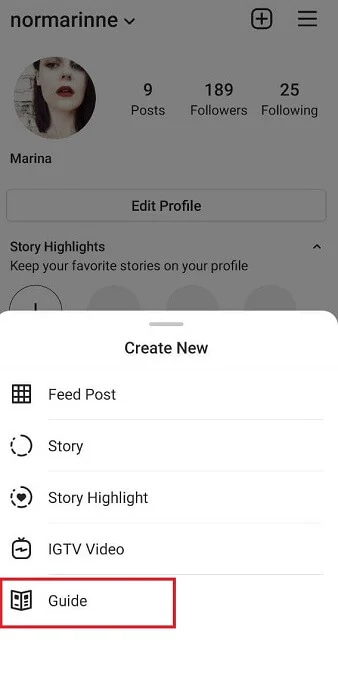 Select the desired guide type: places, products, or posts. For example, we'll make a guide with posts.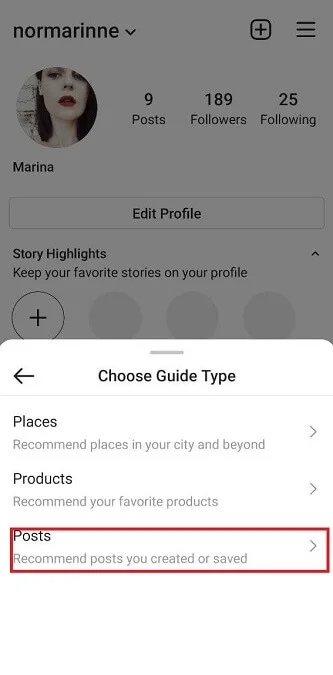 Next, you will see your posts and saved posts. Select the posts by switching between the sections if needed. Once the selection is completed, tap the "Next" button.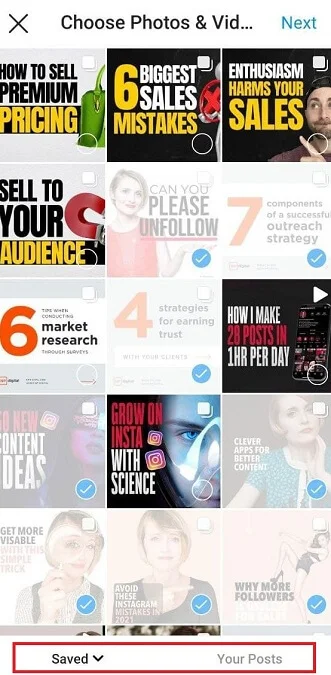 Now, you can see the selection of cards with posts. Add the guide header and description, as well as the header and card descriptions. Instagram will suggest mandatory and optional features.
The first post in the selection is the guide cover by default; it can be changed to another image that can be found in the saved or published posts. You can't download a special cover for the guide.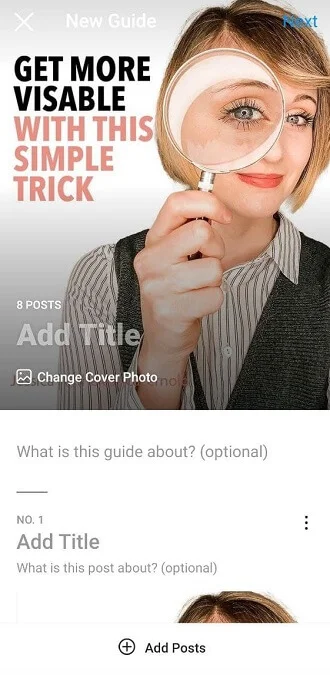 After filling in the headings and descriptions, tap "Next" if you're done and happy with the guide. In case you want to add another post, click the "Add posts" button.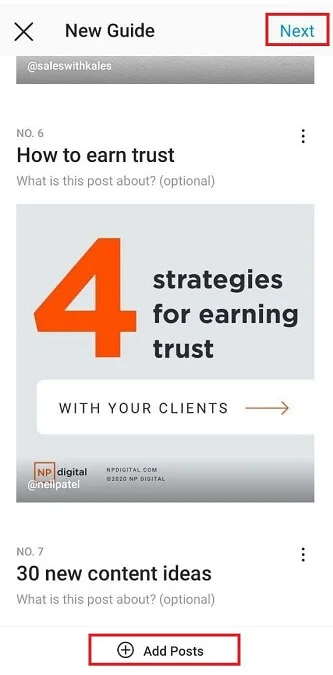 On the next screen, you can enable the guide preview, save it to drafts, or share it immediately.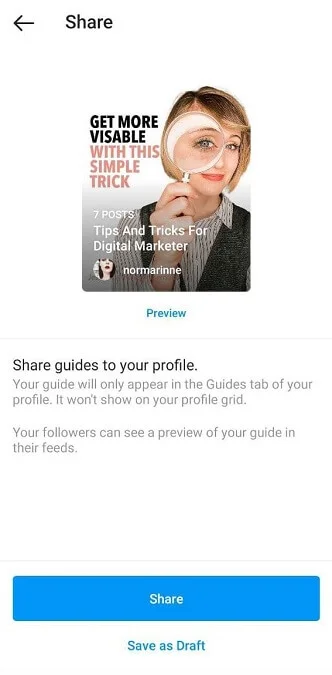 Tap "Share" to share the guide in your Story.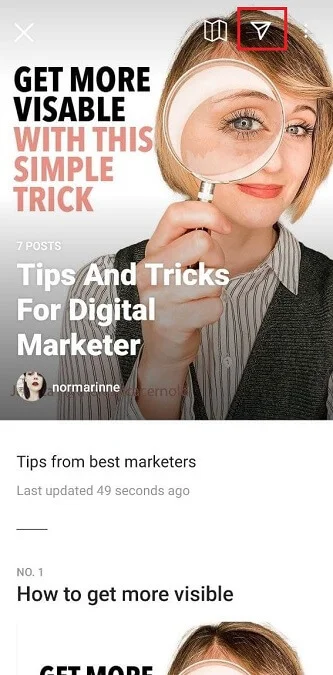 Click on the three dots in the upper right corner to delete the guide, edit it, copy the link, or share it by posting on other social media and in messengers.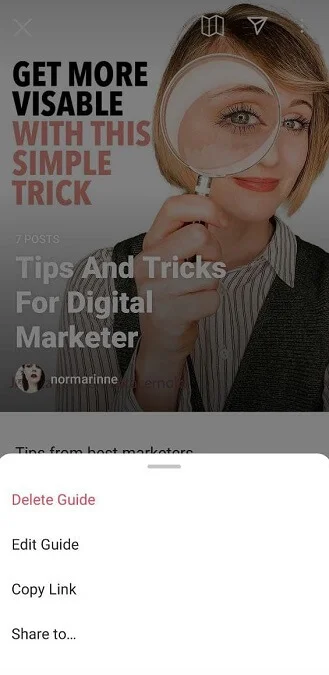 Ideas for Instagram guides
"Places" guide category:
Themed activities in your city. For example, "10 free lectures for marketers" or "5 networking events".
Locations of stores offering your products by country or city. For example, "Where to buy my book in Oslo", "Fairs where you can buy our cheese".
A guide on promotions and discounts. For example, "Our restaurants where you get a free drink. Just mention INSTA promo code".
Places indirectly related to your product or services that can be interesting for your followers. For example, you advise people on freelance/remote officing. Try topics like: "15 quiet places in Oslo for a freelancer to work" or "Top-10 inexpensive co-workings you'd want to visit."
"Products" guide category:
A thematic selection of your products. For example, "The first aid kit for vacation" for drug stores or "Irina Shayk's makeup products" for a cosmetics store.
A selection of products related to your subject and helpful for your audience. For example, "Top 10 Books for Beginner Designers", "Equipment Set for fitness at home", "Best Summer Accessories".
Gift ideas with your products or other themed items. For example, "The best gift for your boss", "Top gifts to employees."
"Posts" guide category:
Thematic life hacks. "Non-obvious Tips for Beginner Marketers", "How to Make Work Faster and Easier", "How to Quickly Overcome Procrastination".
Posts for new followers: presenting the mission and values of a brand or a specialist, FAQ about your products, a selection of posts about cooperation conditions with your company, a guide with client reviews and reference cases.
Selections with useful information for your followers: the best books on the topic, helpful tools for beginners in the field, effective apps.