We have saved you some time and made a step-by-step guide for creating viral content that will help you and make it easier. Follow our guide, make experiments, and may the force be with you!
Step 1: Determine your audience
Who will be laughing at your text? Whose heart will be touched by your video? Who will get angry about your picture? Answer these questions and determine your target audience. While a funny picture or a short vine is suitable for teenagers, it is better to create infographics for an adult audience which is easy to add to favorites. Whatever age your audience is, it is the key to all your undertakings.
Try to classify your audience according to these categories:
Sex
Age
Education
The approximate level of income
Interests
Job
Step 2: Choose your social network
VKontakte, Facebook, Odnoklassniki, Instagram, Twitter – each of the social networks has its features. Your choice depends on the audience you want to attract and the type of content you create.
Facebook is a social network for "businesspeople and very successful adults" that are older than 35.
Instagram – users aged 14 – 35.
Twitter – for those who like short jokes and burning issues.
TikTok – teenagers and young people under 30 years old.
Step 3: Get inspired by examples that already exist
Congratulations, if you are going to be the first to create viral content in the chosen niche, it is not rare nowadays. If you are not, you can still stay satisfied, because you can learn and get inspired by the successes and failures of your opponents.
You can learn from other people's experiences — their mistakes as well as their right choices. Try yourself in the role of a meticulous critic and spend some time exploring someone's feed. Let yourself accept your true opinion and write down all the disadvantages that you have noticed. Later you can use your notes as a "What should be avoided in viral content" check-list. It is a good practice though.
Step 4: Trends is everything for us
Many trends seem to be still relevant after a few years, for example, the trend of being eco-friendly is getting more and more popular.
Don't forget about flash mobs and challenges, these are tendencies that recently have become an essential part of our world. Each of us has seen a huge number of videos where people, from celebrities to some street vagrants, tried to kick a bottle cap off with a high kick. It is a challenge called #BottleCapChallenge.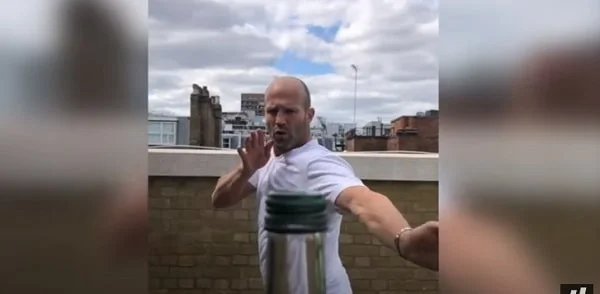 To change the subject to a more serious one, there is one flash mob called #MeToo that comes to mind. It is a campaign focused on struggling against sexual harassment and the encouragement of assaults. It started in 2017 and is getting even more popular nowadays.
Think of the ways of getting advantages from trends. For example, if you create some products, you can emphasize its eco-friendliness and safety for customers and the environment.
Here are some examples of relevant topics:
Ecology
Naturalness
Vegetarianism and veganism
Self-care
Feminism
Tolerance and ethics
Education and proficiency
Mobile technologies
Information products
Keep these in mind and don't forget to stay updated about new trends!
Step 5: Choose your format
You should remember that, first of all, the format you use is determined by the audience which will be absorbing your information in the future, and by the platform, you are going to use.
Facebook – video, longreads, flash mobs.
Instagram – focusing on visual content – texts, videos.
Twitter – short jokes and pictures.
TikTok – funny videos.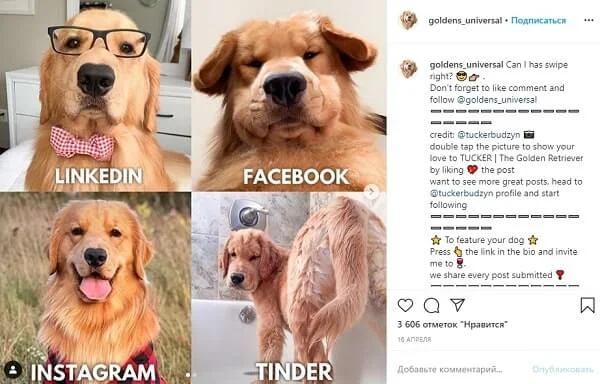 Text posts will be more relevant for VKontakte or Facebook, and videos — for a multifaceted and bright product presentation on almost any kind of social media.
So, remember that a good presentation of your content, as well as the relevant platform to publish it, will lead you to success and give good a chance to make your content go viral very quickly. Go for it!
Step 6: Attracting attention
Have you chosen the right format and found a suitable platform? If yes, perfect! But according to the statistics, it is still not enough for a successful promotion. Because it is very important and really necessary to make people not only scroll through your content and stop after a few seconds of watching. How to reach this goal? Right, you should catch the audience's attention and make them read or watch attentively, get interested in your material, and share it.
If this is a post, then it is better to add an attractive picture in the beginning. It should be a picture that will point out the main idea of the piece of content but, at the same time, will not fully reveal the essence.
Video format requires the "first shot" or preview effect. Make your viewer get interested in the content right at the first look at an image on the feed even before they watch the video.
Titles should be very attractive to catch users' attention and to make the audience willing to keep interacting with your content in the future. Please remember that the title should be catchy, not too long, or looking like a lead. Brevity is a part of your success, moreover, it gives you more chances to increase your audience.
Step 7: Brand your content
It has come to the era of personal brands. Your content is your product even if it is for free. It We are in an era of personal brands. Your content is your product even if it is free. It should lead people to your account through a link, through a photo or video, through a little logo in the picture. To be short, show people who the product creator is, otherwise you risk becoming a victim – people steal everything that is good on the Internet.
Don't overreact adding huge watermarks to all your pictures. It will be enough to add your social media nickname and logo that will look natural when placed in the photo caption.
Durex does an amazing job branding their content. They also perfectly integrate it with all trends: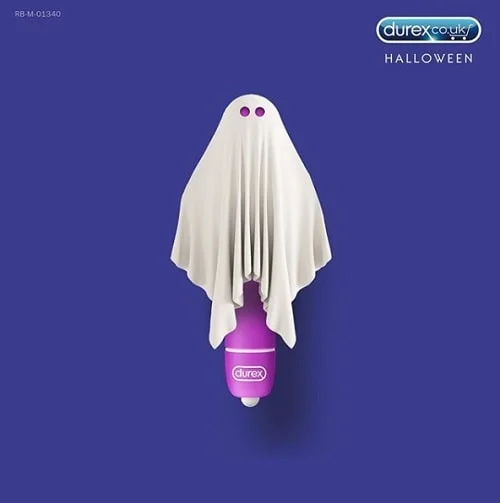 One more way to brand your content is to create it in the environment of the brand products or use your clients' content effectively. One of the successful examples is presented by Starbucks. Everything started from Carly Fleischmann's video publication on YouTube showing a dancing barista. Currently, the video has got almost 1 500 000 views.
It isn't as simple as it seems. In the description above Carly told a touching story about this barista guy. His name is Sam and he is suffering from autism, so Carly is very happy that Starbucks employed him. Sam has movement disorders, but his manager Chris believed in him and told Sam to divert his movements to dancing. It takes Sam and Chris lots of work shifts and hours practicing to achieve the result that we can see in the video now.
The brand didn't stay away and supported the new viral video. Besides, you can see this barista being interviewed at Ellen's show. Only a piece of that video has got over 8 000 000 views. The brand is told about everywhere and has positive associations. Even at the show, the video characters wore branded aprons. So, keep this in mind: sometimes, to create something viral, you don't have to do something by yourself, you can use the content of your customers.
Starbucks does a great job of working with organic content and making it viral. Thus, for example, an amateur picture of a bill of a coffee order including 27 extremely specific requirements posted on Reddit has got hundreds of comments and 14 000 votes. Although, some comments were saying that it was fake but, all in all, it was a nice way to show that Starbucks can make exactly the coffee you want.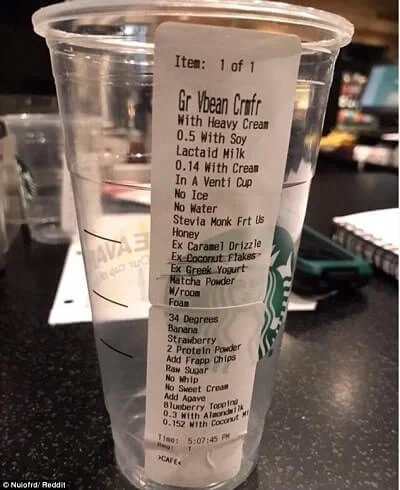 Photo source: Reddit.com
Step 8. Add emotions!
Yes, my friends, emotions are crucial in our sphere. Don't be afraid to look funny for your audience or make them feel sorry for you. Of course, you should not overdo and use this approach when it is appropriate. If the user feels such emotions, they may want to share them with everybody else.
In the following example, a corruption issue, which is a burning one worldwide, makes people view the post. Fear and adrenaline work well when you want your content to become popular very quickly. Many people often lack this kind of emotional outbursts in real life, so they try to substitute them with viewing pieces of content that allow them to feel scared or happy here and now.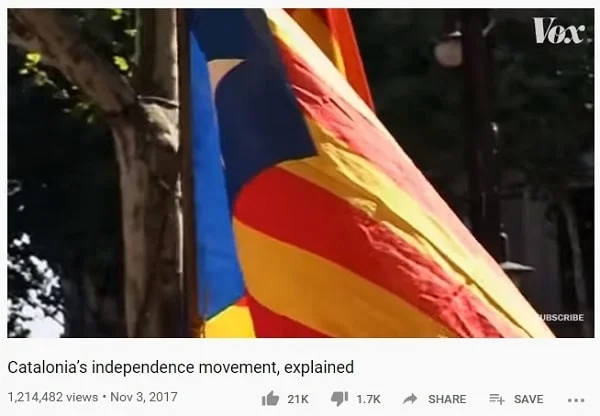 Speaking of the ways to create a funny advertising video, there is a video by the kings of sarcasm called Dollar Shave Club. The team has spent just 4500 dollars on creating this video and got 12 000 new reservations within 48 hours after it had been published. It proves that you don't need to own a famous brand to create viral content, you only need the right content and some creativity. Now the number of views of the original video has exceeded 26 million.
A nice example of a sentimental viral video is a Budweiser advertising campaign focusing on mindful alcohol consumption. A story of this video tells about a touching friendship between a dog and its owner. It reminds us that we shouldn't consume too much alcohol because someone is waiting for us at home. This video touched not only dog lovers' hearts but also other people's ones and got a million views.
Don't forget about the sense of injustice. It is a strong emotion that makes us act or at least share a motivational video. The #LikeAGirl advertising campaign by the Always brand was based on such emotion. This brand has a female audience, and the main idea that acting like a girl is good hits the target 100%. This kind of video is just perfect for getting much feedback. It has a positive engaging message that is valuable itself, regardless if it is associated with the product or not. This message is important for the brand and creates strong emotional associations.
To support this viral video Always has created the #LikeAGirl hashtag, encouraging people to "rewrite the rules" and share their own stories on social media.


As you can see, it is not very easy to create a viral video. But it is also not too difficult if you will follow the plan. Determine your target audience, choose the correct format and a social network, and explore trends. We hope that this article will inspire you, and one day we will write about your success.