Squad Streaming allows up to four users to stream live on one screen. It is the perfect way to show something new to their community and give larger channels the ability not only to host smaller authors, but also to share their screen with the audience.
What Are The Benefits Of Squad Streaming On Twitch?
Helping viewers find new creators to follow is an area of ​​continuing interest for the company, which has faced accusations from small users in the past complaining of broadcasting on empty channels and having difficulty building a fan base.
To participate in Squad Streams, authors through their toolbar can connect with each other using the new Squad Stream widget. Alternatively, they can create their own team by inviting others, or accept an invitation to join a team.
Viewers can watch all of the creators in a single window, which gives them different perspectives on the action.
During the live, fans can chat or support whoever is in the main slot by clicking on the video player of any of the channels to make it a larger screen. Twitch also notes that ads will only play in the main slot, as well as viewership only if the channel is in the main slot.
How to Host a Squad Stream on Twitch
It is very easy to create a Squad Streaming. For that, you should create a new dashboard. Basically it can be done in three steps:
Step 1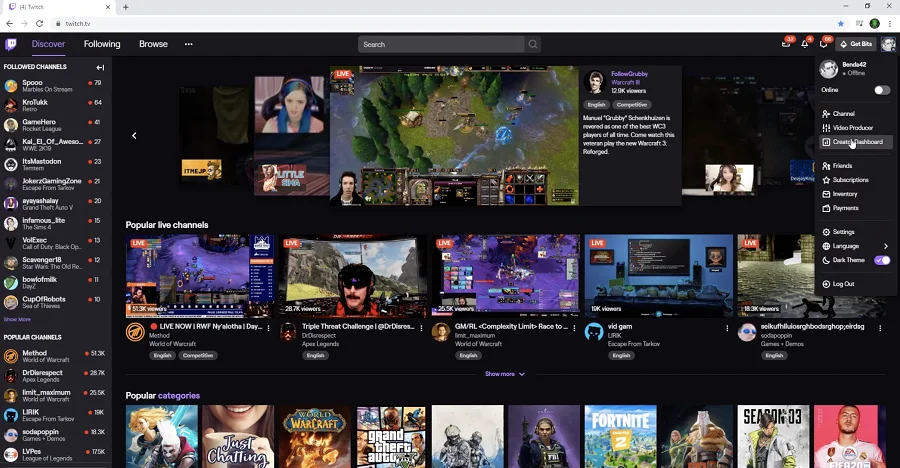 You have your basic dashboard by default, so your first step is to click on the icon on the right in the upper corner. You will see your account name and all the options. From all the options you need to choose the 'Create Dashboard' button.
Step 2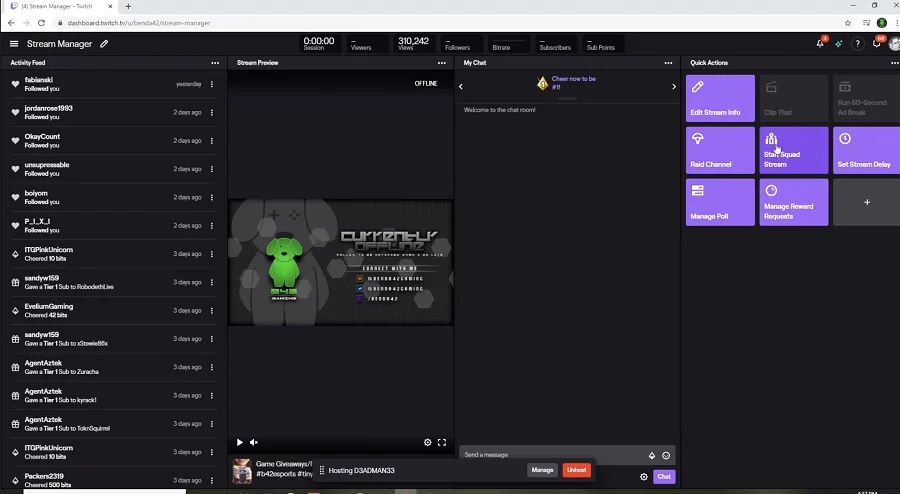 After clicking it, you will have a Stream Manager on the screen, which consists of Activity feed, Stream preview, My chat and Quick Actions. You will need the last one, it is on the right: there are 9 square buttons, in which you may see the 'Start Squad Stream' one.
If you don't have it among the nine ones, click the plus ('+') and there will be a lot of different options, where you can find what you need.
Step 3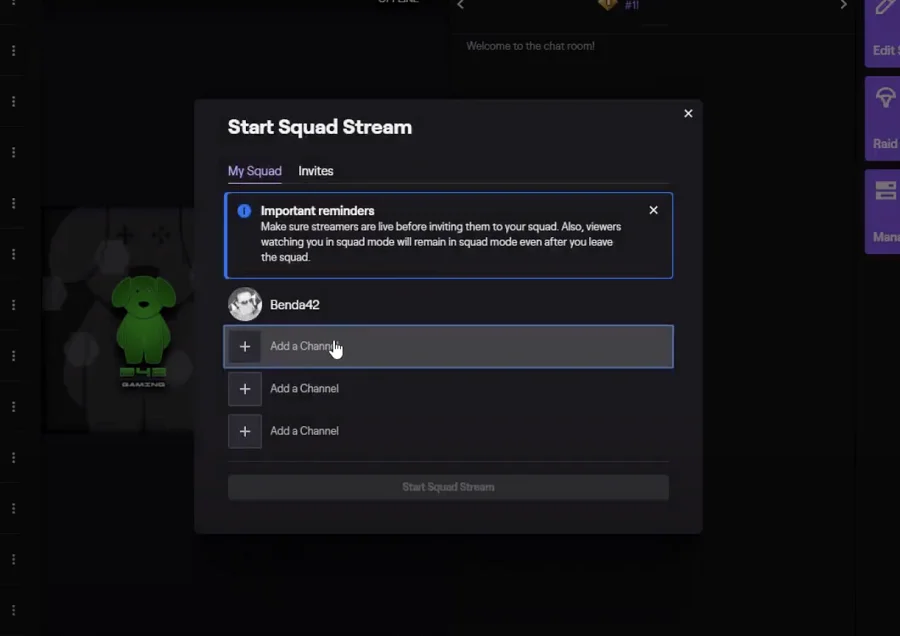 After pushing it, you will be transferred onto the window of adding channels if you want to create your own Twitch team. You just need to click on 'add a channel' and you will be there.
If you are not going to start your own team, the other option to become a part of a team is to be invited. For that, you should go to 'invites' and you will see the invitations from channels.
How Many Streamers Can Squad Stream at a Time?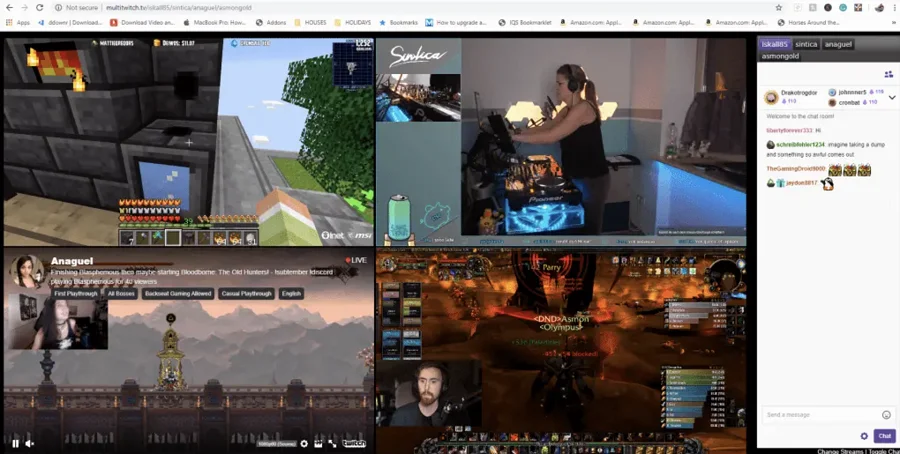 The maximum number of members on the team is 4 people. When you watch 4 people playing different games at the same time, it might seem a little bit messy at the very beginning, but actually this is very helpful for the creators if they need to widen their audience.
Squad Stream Monetization
At the moment, while watching a live show, viewers have several options for settings. For example, it is possible to select one of the users, which will be displayed in the main viewport. If a viewer donates beats or subscribes to a channel, any support will go to their chosen streamer (so-called squad leader, they will appear in the main window).
Advertising revenue will be split based on which streamer each viewer has in the main viewport. Ads will only be played on them.
If the viewer watches all four (for whatever reason), then the income is distributed only when one of the windows becomes the largest one.
How do squad streams factor into channel stats?
It may not be very clear to you how views and other types of statistics are counted, since each viewer watches from one to four channels at the same time. Unfortunately, the number of views is assigned only to the channel that is in the main window (has the largest window) at any given time.
So, if viewers switch from your channel, which he had the largest, to any other one on your team, it means as if he left your stream and started watching the channel of one of your friends. When they come back to you again, they count towards your audience again. The same is true for the advertisements shown during the squad's broadcasts. Advertising revenue always goes only to those who are viewed in a large window.
Ads can appear during the broadcast, but only for the channel that is in the main slot - unless the viewer is using the ad unit to advertise on Twitch. People who have your channel in one of the secondary places when displaying an ad will not see the ad at all.
This type of broadcast, as practice shows on Twitch, is not for everyone. But there are many people who love it, both among streamers and viewers.
Who can use the Twitch squad stream feature?
By default, any friend, teammate, or channel you follow will be able to invite you to a team. And, accordingly, you can invite a friend to your team or any other channel which you have a connection with.
Alternatives to Squad Streaming for Affiliates
Squad streaming is currently only available to Twitch partners, but affiliates can still create groups and group streams and then invite their viewers to watch them from third-party software, which will also allow them to watch all streamers at the same time. There are several platforms that allow viewers to customize the streamers they would like to watch, such as MultiTwitch.
How to Watch Twitch Squad Mode
If you don't want to participate, but want to watch a stream of your favorite streamer with friends in squad mode, or want to watch someone from the category of squad broadcasts, you can set up such a live show very quickly and easily. Let's take a look at this step by step:
First, go to the channel of one of the streamers you would like to watch. Next, click on the 'Observe in Squad Mode' button, which is indicated under the 'Follow' and 'Subscribe' buttons.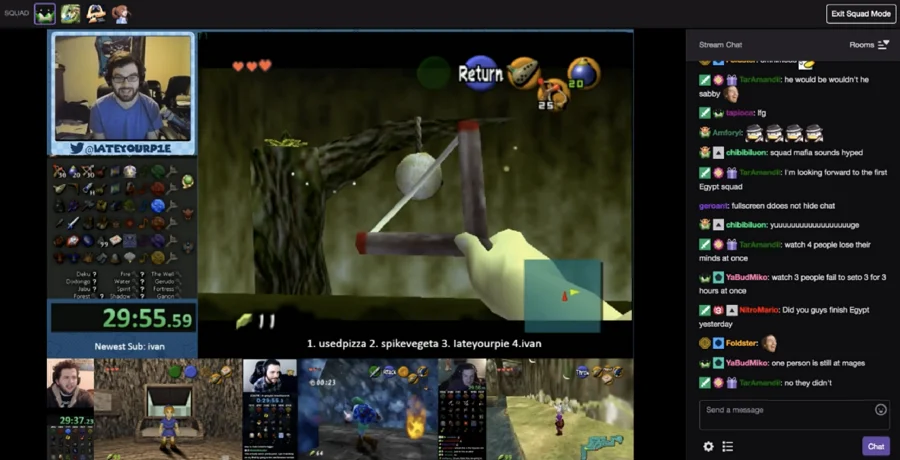 The first streamer from the channel you came from will be shown at the top, all other channels will be shown under this channel. When you click on the avatar of any of the streamers in the upper left corner of the screen, you can switch to one of them and watch their stream on the main big screen.
Can viewers watch Squad Streams on mobile devices?
Viewers can watch live in squad mode through the Twitch mobile app, just like they do on the web. The only limitation on phone viewing is that viewers can watch from one to 3 channels at a time. For squads with 4 channels, viewers need to choose which 3 of 4 will be displayed on their screen.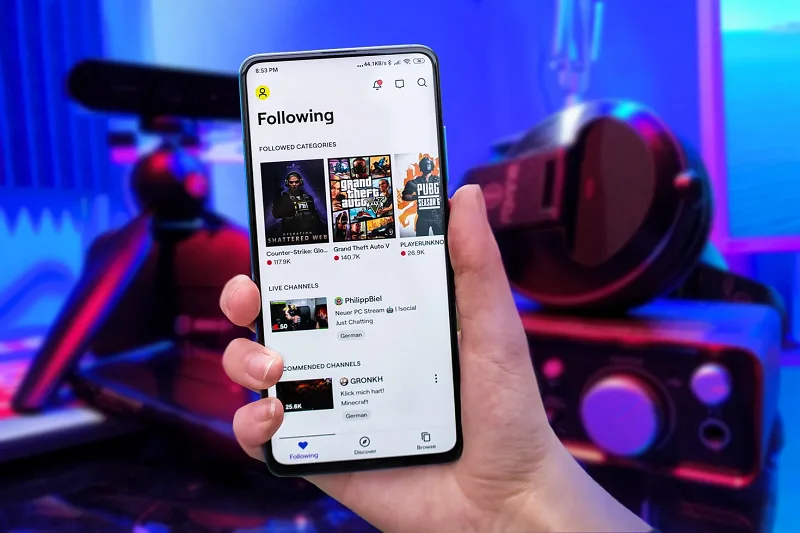 How do clips work with Squad Stream?
The Create Clip button at the bottom of the sharing options helps you create small clips while watching a live or saved live. Short videos are more popular now than ever, so Twitch also does not miss the opportunity to be involved in this big industry.
In order to create a clip, you need to touch the screen during the broadcast or past broadcast and highlight what you are watching. Click on the "Create Clip" button on the video player. At this very moment, your clip will be created automatically.
When the viewer taps the Create Clip button on the video player from the squad stream, a clip is created only for the channel that is the largest.
Best Practices For Streaming On Twitch
There is a number of tips for good streaming on Twitch that come as good habits that you must have if you are a broadcaster:
Set goals for yourself: answering questions like 'Why do I do it?', 'What is it for me?' and so on;
Stream Frequently: one time of streaming today and the next time in a month is neither suitable for any kind of blogger, nor for a streamer;
Be valuable and unique: find your personality;
Play the right games: what are the right ones? It is up to you: popular ones or favorite ones;
Interactivity is the key to keeping the contact between you and your audience;
Use high-quality streaming equipment: nowadays streamers have quite set the bar and their audio and video quality options are in a big - competition. You have to stay updated;
Promote yourself: on social media or elsewhere. Networking is the second key to connecting.
Summary
When it comes to going live on Twitch, it is very important for a streamer to be noticed, so they can grow their audience, have money for doing what they love and improve themselves since it becomes their real job.
Twitch has launched Squad Streaming as a potentially amazing opportunity to be noticed, and we have covered several advantages of this feature. Though it is very new now, it has already gained its audience, but if it will really conquer Twitch, and broadcasters will mostly prefer Squads to solos — we can not know for sure.
But we will follow the updates and let you know.