In October 2017, Instagram started testing Highlights – the feature of "everlasting Stories", which gave new opportunities for showing content. The feature became available to everybody only in December and still has been one of the most actual and interesting novelties of the Service.
Common stories become unavailable already in 24 hours and not all followers can see them. Now if you prepare an interesting post for publishing in Stories, you can add it to Highlights and it will be there forever (to be exact, until you decide to delete it).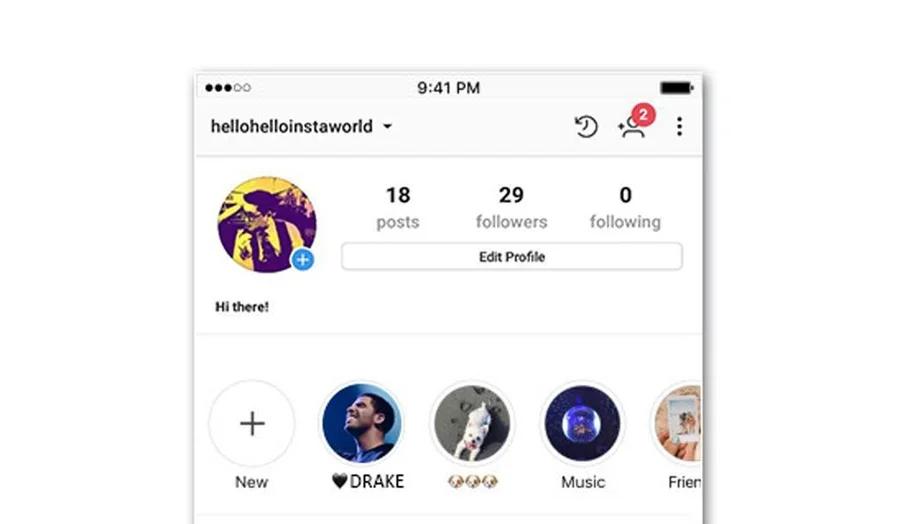 All Stories are also saved in the cloud of the Instagram account (finally you don't need to save them manually!), and that means that any time you can choose a single story and save it to Highlights where all users which go to your profile can see it.
Highlights are convenient for everybody – from bloggers to online shops. Here is a versatile list of how you can use the feature:
Goods or services catalogue: you can divide services and assortment into groups. This way you will create a visible online window available to clients.
A small FAQ for clients: how to order, delivery issues, prices and other answers to actual daily questions from users.
Your contact information and Bio: the detailed information of what you do, your office address and how to get there – it will help find your place easier.
Feedback: compile feedback from satisfied customers as screenshots and video to tell everybody how good you are.
Campaigns: put information on actual campaigns and discounts – nobody will miss it here.
Tell about yourself: if you are a blogger, this is a must do for you. New followers will learn more about you without scrolling through your feed but just having looked at your Bio and your sections, if any.
Sections: classify your content into sections by creating unique hashtags which you can add to Stories – they are clickable now.
Advertising: Highlights is a new advertising instrument. It can become a good solution for account owners who do not want to publish advertising on feed for the sake of aesthetics.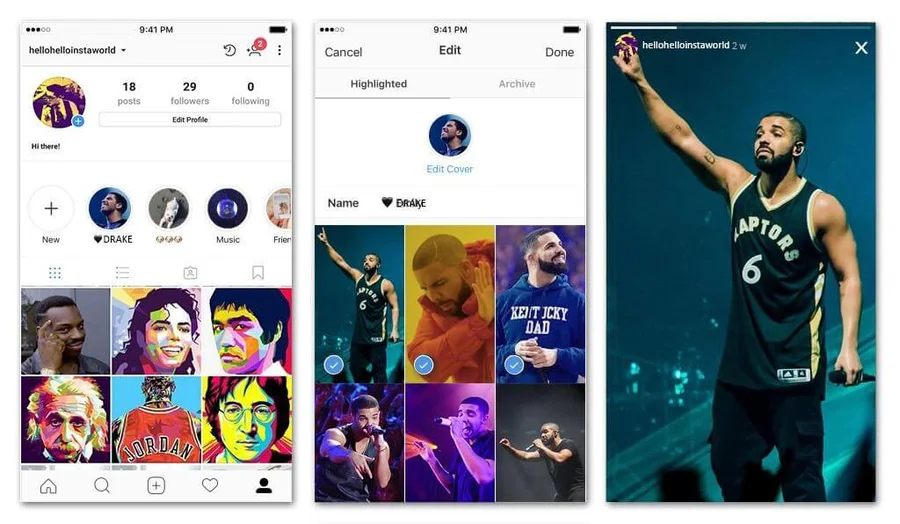 How to add stories to Highlights
Adding a story to Highlights is very simple: it's hard to miss a big circle button with a «+» symbol right under your profile picture. Choose any story from Archive. You can even choose a relevant cover for a story you want to add to Highlights, and it will be previewed as a small circle. If you add a video, you can choose a relevant part of it: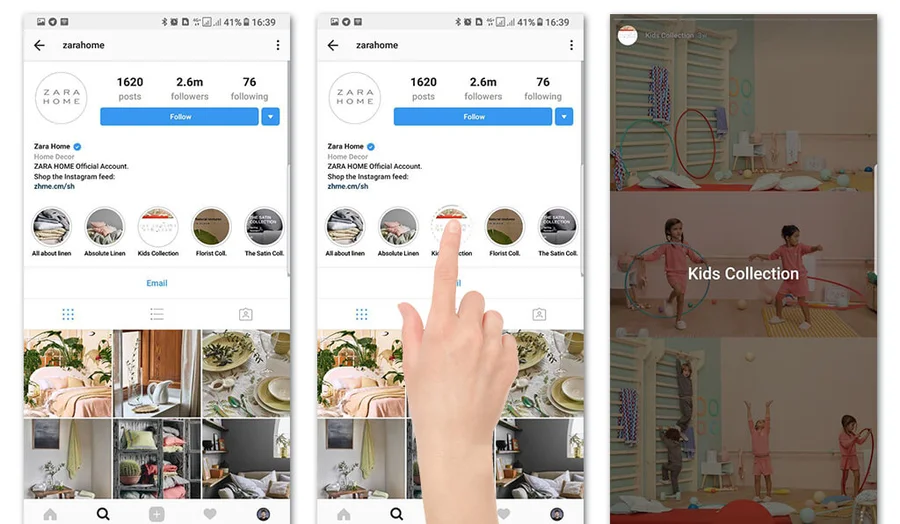 Now you have a new interesting and potentially powerful instrument. We have told how to use it and given ideas for different business spheres (and not just for them) and we leave the rest to your imagination. It's worth noting that with the advent of Highlights making advertising with a reference to the profile will be way more efficient. Of course, it's possible only if you publish interesting stories containing actual offers and news and goods and services catalogues. It will save users' time and they will not need to scroll through the feed to see important things. Highlights have already prepared all the best for them.