4 important differences of YouTube when it comes to promotion
Free traffic
Let's start with the first and probably the most important distinctive feature. YouTube gives you free traffic and promotion. There are few social networks left now, it is easy to see which links owadays where one can get a free promotion without driving up the numbers and likes – this consumes much time but yields little result.
YouTube is a social media platform that generates traffic itself and uses the system of content recommendation; this social network is interested in promoting content creators. You'll never manage to promote your blogs efficiently on Instagram or VKontakte without investing money. You are forced to run ads or target ads, buy ads from bloggers, or use other methods to boost traffic.
YouTube is an entirely different network. Here, the more content you upload, the more promotion you receive from Youtube. This social network gives you traffic, brings subscribers, and shows your videos to the users who aren't subscribed to your channel. There is a system of recommended content, the search engine works perfectly well, and it's really easy to get to the first page of search results for query keywords. All you have to do is to make quality content and do it regularly. YouTube will take care of the rest for you.
Easy promotion
Almost all formats can be easily promoted on YouTube. The only limitation may be that YouTube is most suitable for a wide scale. If you run a cafe in a small town, it's most likely that YouTube won't be of much help. But if you have a product or a service that can be sold online and attract a large number of people, or you run a federal-scale company, and you are interested in having clients from all over the country or even worldwide, you need YouTube. It's exactly the platform where you can get a huge amount of free traffic. You can promote any product, business, or topic interesting to users.
Remember an important point: YouTube audience can perfectly follow the links to your website and other social networks.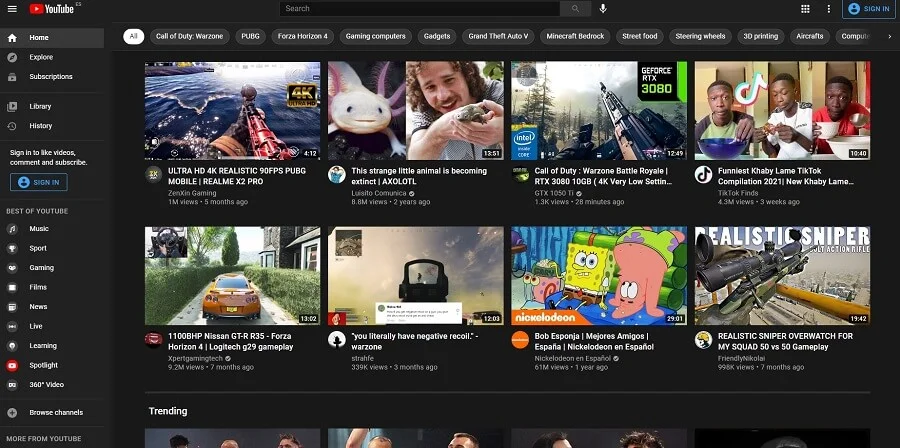 Accumulative effect
When you post something on Instagram, the content is active for a couple of days unless you run ads. You can constantly spend money on targeting; in this case, your post will be viewed by many people during a month. However, you will constantly need a solid promotion budget for each post.
YouTube has a completely different approach. For example, you have posted a video. People have started watching it, and they will watch it in a month, in two months, in three months while you continue uploading new videos. Just imagine the number of videos you will have in half a year if you regularly upload two videos a week for six months and all of your videos are watched. The more you work, the more views and traffic you earn.
Earning on YouTube
YouTube pays you for the views and shares a percentage of advertising revenues with you. Almost all videos display ads — they are short 5-second advertising videos. YouTube receives money for each advertising video. And it shares a small percentage of this sum with you. Let's do the math: the more videos you post, the more views you get, the more money you earn. Besides, there is a system of ad integrations allowing you to put your ads into your videos and make money on them. Apart from that, you can also earn money by offering your services.