This year Instagram users have seen a great number of new features and updates. Against all odds, developers are testing some other new features that users of the social network, advertisers, and marketers are looking forward to.
Let's review the new functions that will be available very soon.
1. Full-page Stories
Instagram is testing a new feature Stories Only. This new feature will allow you to see all Stories of all the users you are following on one page.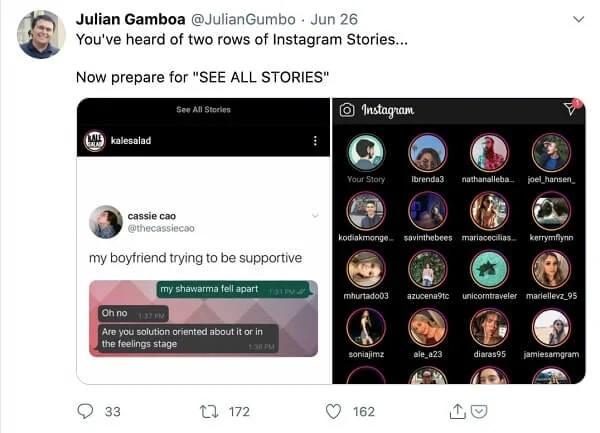 Developers are now working on another function, which will display two rows of Stories on the top of users' Feed instead of one on the main page of the app.
2. Voice Note
Back in October 2019, Instagram introduced the Thread App as a more personal version of its popular app that is aimed at users who want to keep their close friends updated. Its distinctive feature is that it is only for close friends and relatives. In this app, you can share your status, photos, videos, and Stories with people in your Instagram Close Friends list. Moreover, the app also asks users if they want to share private data, such as location and status.
Now Instagram is testing a Voice Note function for Thread. This function will turn audio and video into live subtitles that will be displayed during the recording. The Voice Note function will be particularly useful for people with hearing disorders.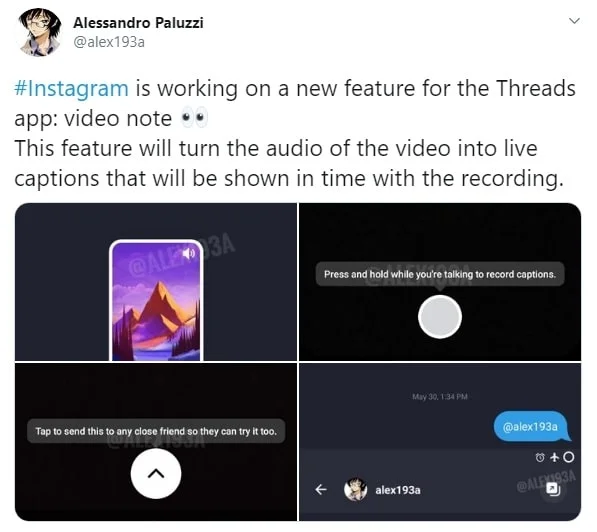 3. Instagram places
Instagram Places is a new feature that users have been looking forward to for a long time. It allows saving and making collections of favorite restaurants, the best cafes, and places that you want to visit during your future trip.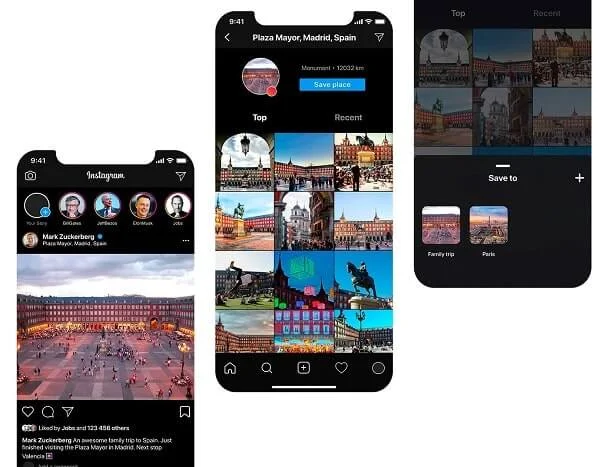 Photo source: https://medium.muz.li/
The new Instagram Places function is an easy and convenient way to save, create, and share collections of recently discovered places.
4. A quick switch to Stories
Instagram is testing innovational methods of switching to Stories, which should help users find more content that they are interested in.
A reverse engineering expert Jane Manchun Wong has posted a video where she demonstrated an innovational navigation method in action. This method will allow users to move the main Stories frame to the bottom of the screen to be able to see the menu and easily choose a Story to view.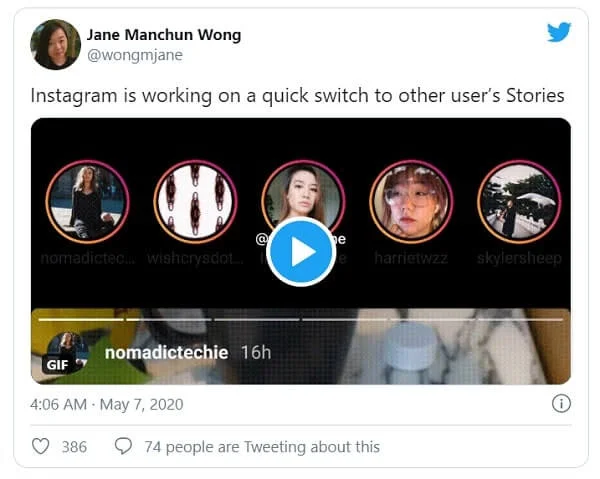 The video is available at https://twitter.com/i/status/1258201488741941251
This method makes Stories navigation more intuitive. But more interesting than that, it also lays the basis for a potential transition to a feed update as well as broader navigation on social networks.
For the last couple of years, Facebook has pointed out on numerous occasions that Stories will become the main communication method on social networks, and the news feed will become the thing of the past.
Recently, the new functions have been the response of Instagram to changes in customers' demands. Developers are quick to respond when needs arise and offer new features that brands, creators, and users can benefit from.