Instagram is becoming more functional. Now users can order food, share their favorite brands with their followers, be redirected to Messages from Stories, and challenge their friends without leaving the social network.
New stickers are a part of Instagram initiatives that are aimed at supporting small businesses. We are going to tell you how to use them and how to make them advantageous for your business.
The Food Orders sticker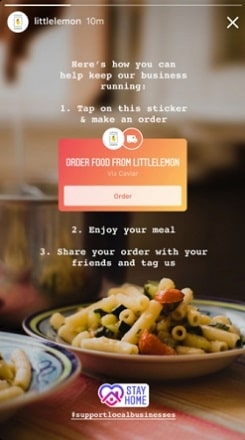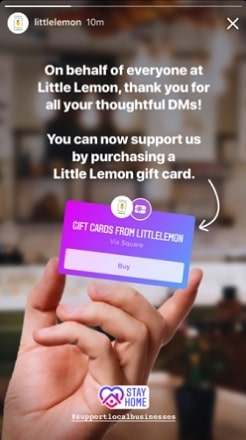 Источник: https://adespresso.com/blog
When users tap the sticker, they are automatically redirected to one of the partners' websites – Delivery.com, Uber Eats, Square, and some other ones.
A brand can use a sticker if they choose one of the partner programs.
How to set it up?
Tap Edit profile, then press Order Food on the Action Buttons menu.
Choose one of the partners listed and get a partner link. You should add it to your page and press Done.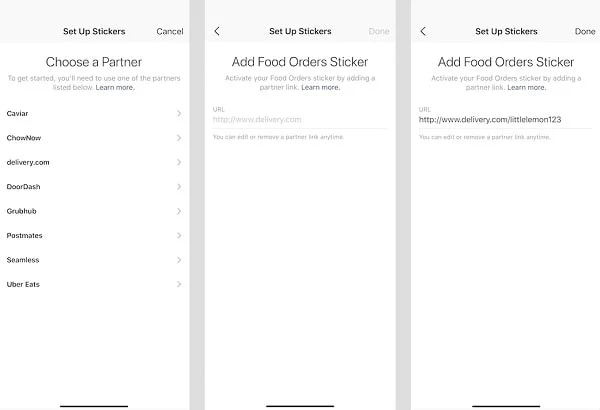 Source: rb.ru
Important! When you activate this program, all other active buttons will be deleted from your Instagram profile.
Add a Story and choose the Food Orders sticker to activate it.
Source: rb.ru
A user clicks the sticker in Stories and chooses one of the two options – Food Orders or Add sticker to Stories.
The Support Small Business sticker
Loyal customers and brand ambassadors can support their favorite company by sharing this sticker with their followers. It encourages word of mouth.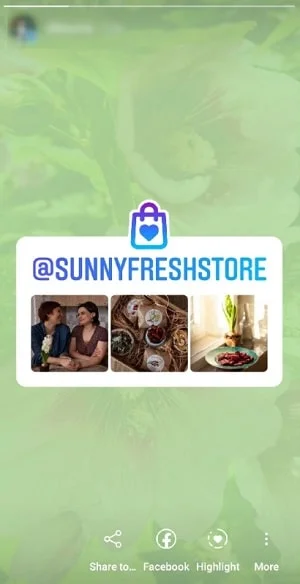 You can mention the brand on a sticker to activate the preview of the account.
The brand, in its turn, reposts these stories to their feed and sends direct messages to the users who tagged them.
How to set it up?
Add a photo or a video to your Stories. Choose the Support Small Business sticker.
Add the name of the account you are going to mention.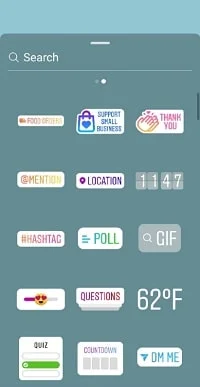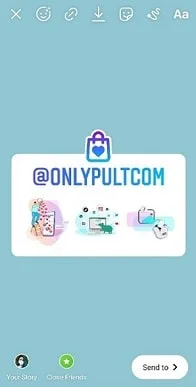 Style your stories: for example, you can change the sticker design by tapping on it.
Add some text to explain why you recommend this particular account. You can do it with the help of editing tools on the top of the screen or by adding some other gifs.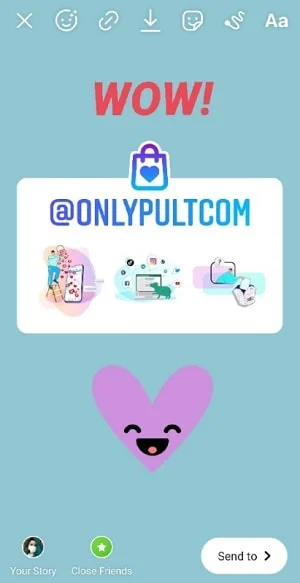 Your followers will get redirected from your Stories to the recommended account where they can start following it.
The DM me sticker
Thanks to this sticker, users can send messages directly from Stories.
How to set it up?
Add a photo or a video to your Stories. Choose the DM me sticker.
Write a short text of not more than 100 characters over the sticker. It would be better if there is a call for action. For example, "Contact us to order."
Change the color of the sticker if it is needed.
If you don't know what to write, press the dices above the keyboard — it will generate a random phrase.
The Challenge sticker
This feature will allow users to challenge their friends. It can be a dance, a flash mob, or any other creative idea. Most important is to be ethical and ecological.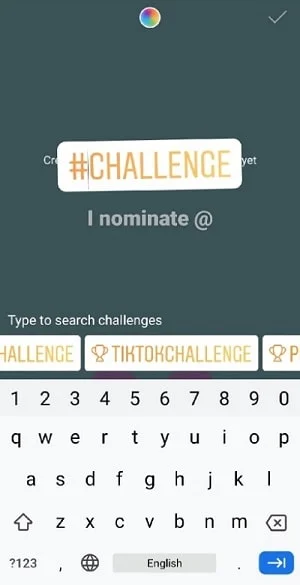 How to set it up?
Upload a photo or a video to your Stories. Add the Challenge sticker.
Make it branded by adding a hashtag.
Tag friends that you want to challenge. The user will get a Direct message and will send you a reply.
5 reasons for brands to use stickers
1. It is a new tool
Not all brands implement new features immediately. Be the first to use the new functions. The more diversified your stories are, the more engaged your users will be.
2. They are easy to be added to the content strategy
Stickers like the Challenge and DM me are efficient for any business. With the Support Small Business sticker, you can arrange a flash mob: ask your followers to tag you using it.
3. It shows you care about your customers
With the DM me and Food Orders stickers, a customer journey within a purchase funnel of the account is significantly simplified. You can make an order in several clicks.
4. It is vital to attract attention to the problems of businesses
In addition to new stickers, a new hashtag has appeared that brings together all entrepreneurs, who found themselves in a difficult financial situation due to the latest world events.
5. It will help you to be creative
With the help of the Challenge sticker, you can advertise your product natively. For example, bloggers will show it in their Stories when they take part in a challenge.