The platform is launching many new formats in testing on some accounts and will be available to everyone in the future. Some general trends have become very prominent that neither creators nor digital professionals can ignore. In this article, we will focus on the main ones.
Launch Instagram channels
It is an easy way to keep followers up to date with the latest events. Texts, photos, videos, voice messages, polls - these tools are already available to some creators.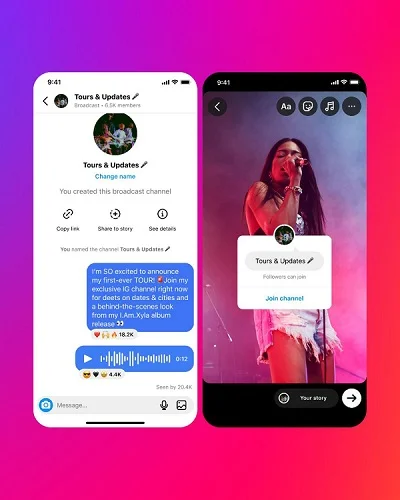 &nbsp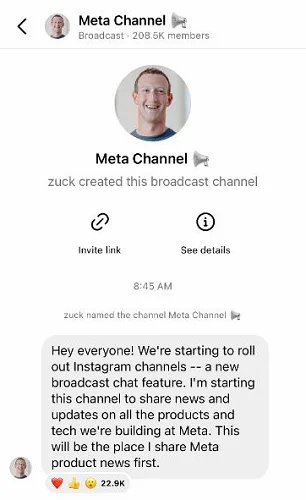 It is what Instagram feeds look like, Source: instagram.com/blog
New features are coming soon: this is how they announce the ability to create joint channels by several authors.
Channel creators can send messages, while followers send reactions and participate in polls.
Look at the Hormozi style
The trend is to visualize the crucial topics in conversational videos, stories, reels, and recorded live broadcasts.
You can highlight the speaker's message with emojis, images, bright fonts, or sound effects. Such videos are simpler to watch because of the visualization of the speaker's speech.
You can use corporate fonts and brand identity to maintain a cohesive style.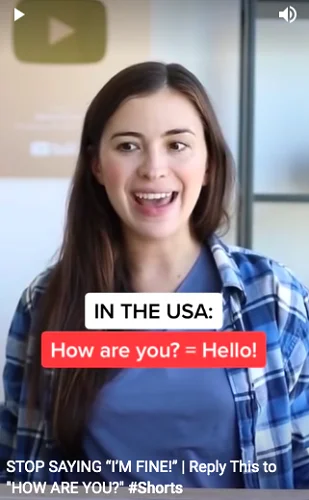 &nbsp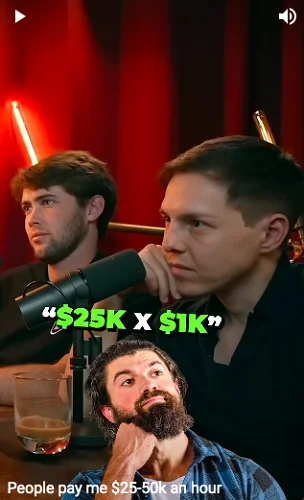 Hormozi style design examples — Marina Mogilko and Alex Hormozi
Build private communities
Brands should consider the success of chats with friends — you can share something personal in a more private environment easier.
It works the same way with brands: 'everybody's' content reads like 'nobody's' messages.
Create local communication channels: these can be closed accounts for brand ambassadors, where a powerful community with the most engaged users will gradually form, or Close Friends Story, for example.
Create the most relevant Reels
It is vital to be one of the first to use trending sounds. So, Glitch Recap is now in the favorites.
The It's Giving Trend Reels are going viral. Using this trend, the user can emphasize what makes his life luxurious and carefree.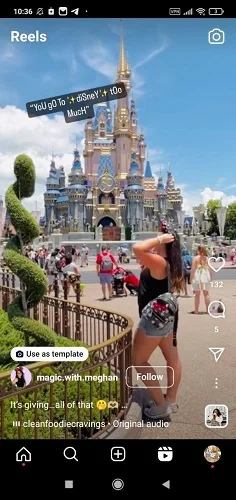 &nbsp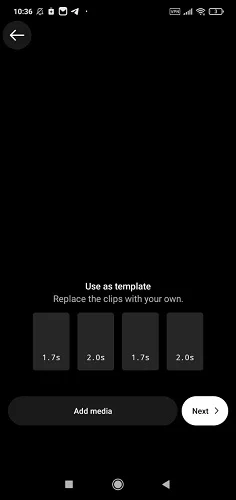 &nbsp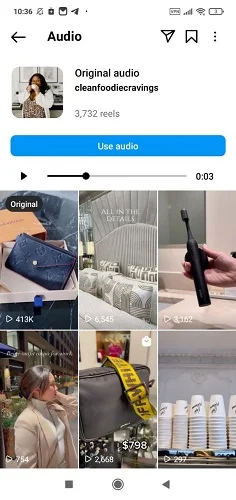 Reels remain one of the efficient tools for no-budget marketing promotion. It is a good way for brands with small budgets to promote their products.
Add more memes
Although memes are not new, they can help a brand gain high reach, increase user loyalty, and improve account activity.
It is an excellent tool for making sense of current events on top of the main content.
And one of the general trends is the desire for more diversity in content: brands and bloggers are starting not only to focus on the target audience but also to think through inclusive content.