Because of the rapid and exponential growth of TikTok, people started talking about the future of Instagram. Is TikTok going to replace it? Is it time to use only TikTok and leave Instagram behind?
In this article, we will review the advantages and disadvantages of both social networks, discuss what formats to use, and learn how to integrate these social networks in your marketing strategy.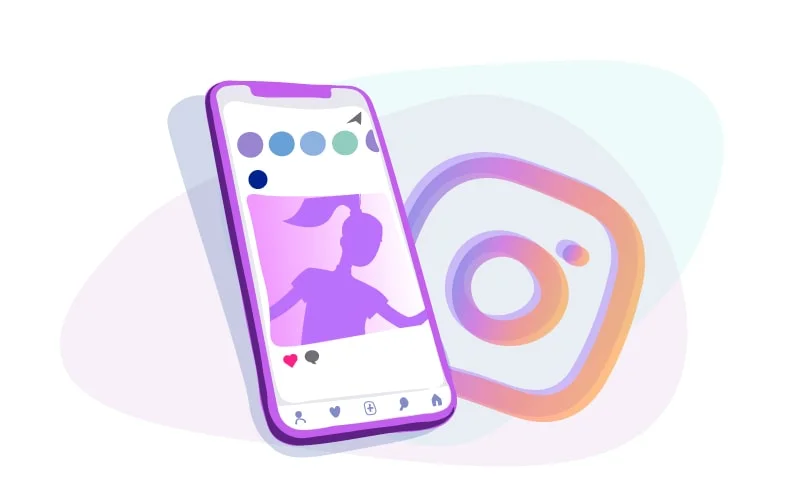 Advantages of Instagram
Instagram has some clear advantages.
Universal audience
The first advantage is the audience on Instagram. Currently, there are 59 million monthly active users as to Mediascope. Now, Instagram is a social network that brings a lot of people together. According to the statistical data, here you can find school and university students, directors of big corporations and manufacturing plants, housewives, managers, and creative people – people working in different industries and companies.
There are no geographical limits for the app: people worldwide living in capital cities, smaller towns, and villages use the app.
Sales-oriented
Instagram is an enormous selling marketplace for all types of products: clothes, make-up, services, print works, info products, etc. Shopping on Instagram is made through entertainment.
The combination of shopping and entertainment is an important online trend that is particularly prominent on Instagram: people enjoy watching the content that features the products interestingly and unusually advertised.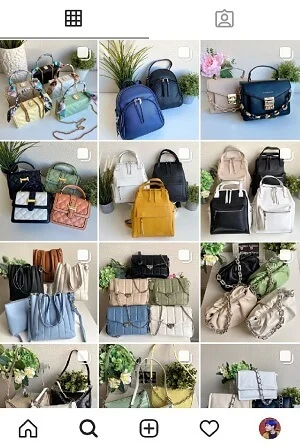 On Instagram, people buy from particular people. For example, if someone wants to buy an air conditioner, they head to Google search and choose a conditioner that is a good value for money. However, if a person wants to buy an AC from Instagram, they find the most pleasant AC seller and buy from them.
Multiple formats on Instagram
Instagram started as a visual social network. Nowadays, it is a multi-functional platform with short videos, ultra-short videos, stories, Live streams, posts, guides, AI masks, etc.
Instagram is an aggregator of different formats and has a variety of tools for communicating with your audience, for example, through texts, short Stories, series of Stories, or Live streams.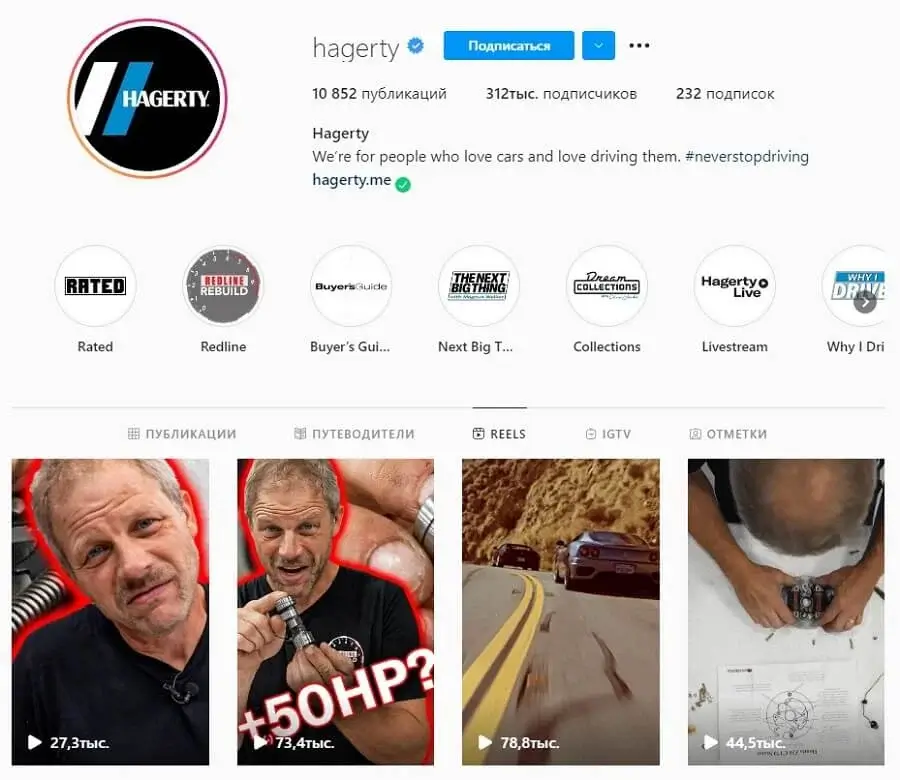 Disadvantages of Instagram
High barrier to entry
The competition on Instagram for the audience's attention is tough which makes it difficult to enter the market and promote your brand without a decent budget. It is a standard development stage of every marketing tool – when it becomes popular, it cannot stay free as too many people will start using it, and the efficiency will decrease. It follows the principle of an auction — the value of the tool is increasing proportionally to the demand for it. So, today, free promotion on Instagram is very hard.
No organic growth
Organic growth will take you a long time. Even if you make regular posts and Stories, it is unlikely that your content will generate hundreds of thousands of followers.
Saturated niches
If you choose a niche and decide to write a thematic blog, most likely, there will be thousands of similar blogs on Instagram. It doesn't necessarily mean that your blog won't be successful, and it won't solve its tasks. It is just to say that interested users won't associate this niche with you, as it has been taken for a long time.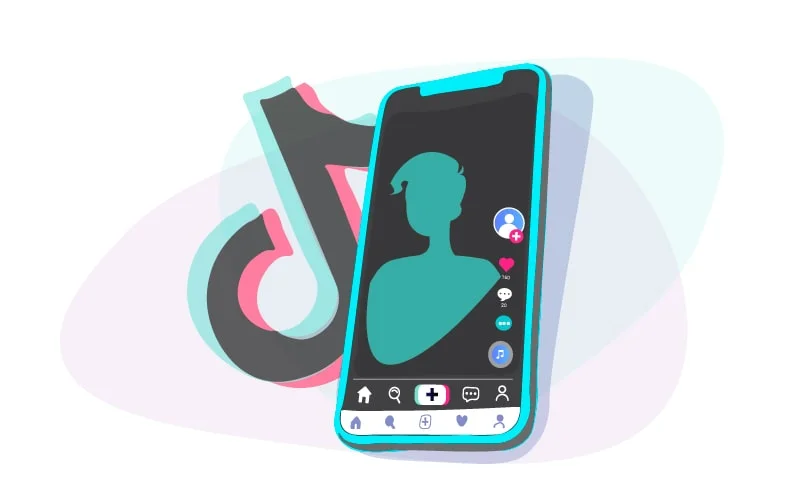 The advantages of TikTok
Powerful organic growth
Currently, TikTok is the complete opposite of Instagram—you can do almost everything for free here. All big accounts that exist these days got most of their followers due to being recommended on the For You page. That is how Tik Tok works — even if you have few followers, you need to post a couple of videos to let the algorithm know what your videos are about and who might be interested to see them. The algorithm will try showing it to different users to build a portrait of your target audience. After that, you will get a massive increase in traffic. People will start following you because your videos are shown in recommendations on the For You page.
There are quite a few tools for it on TikTok — recommendations, a hashtag format that works here, and hashtag challenges. TikTok has paid tools – advertising from bloggers and targeted ads, but now they perform different tasks: product mentions and product sales. If your idea is to attract new audiences, you don't need to buy paid tools.
Unsaturated niches
TikTok is similar to Instagram 2014, where you can do almost everything for free. A lot of niches are still not taken.
There are saturated niches — for example, language teachers are quite active on TikTok. Law specialists —as well, but still, it is much less competitive than on Instagram.
Disadvantages of TikTok
Audience
The first disadvantage is the audience. It is worth saying that the audience is gradually growing. The content is becoming more serious, and, as everywhere, is getting segmented: there are dance videos by kids, and there is educational business content. Nevertheless, the audience on TikTok is not universal: you can promote your B2B print work services, but B2B cargo lift services will be, however, problematic.
Difficult selling process
When on Instagram, you can set up a shop inside your account, sell in posts, make creating stories, redirect to your website — TikTok has fewer selling options. If you feature products in your 15-second or one-minute videos, it will go against organic principles — and it is not popular these days. Alternative formats haven't been added yet.
The most common way to sell is to redirect your users to Instagram.
Limited formats
There are three TikTok formats: 15-second videos, 60-second videos, and Live streams. There are sub-formats — duos, masks, etc., but it is still the same video content with additional editing features and special effects without a possibility to add a long text or diversify communication with the audience.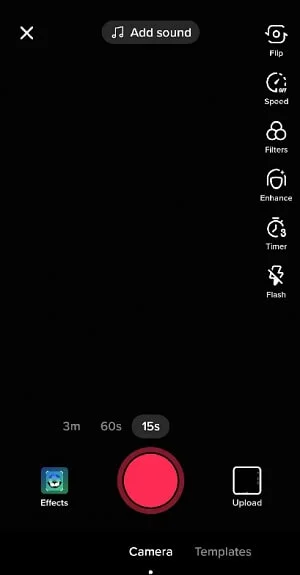 What to choose: TikTok or Instagram?
As you can see, there are pluses and minuses on both platforms. What to choose then? There are a couple of things to consider.
The platforms are not mutually exclusive, and nothing stops you from using both of them. Furthermore, they complement each other.
Instagram is fast responding. Out of all social networks, it produces the quickest and the most tangible results — that is why it is excellent for selling and promotion with an immediate effect.
TikTok is great for long-term promotion. Now, it is time to take the niche, gain loyal audiences, followers and recognition as benefits, but it will bear selling results later — in a couple of years.
Just use Instagram in your short-term strategy to get a promotion, distribution, and sales quickly, and TikTok — in your long-term strategy for future gains.
Both social networks work perfectly together. You can direct your TikTok audience to Instagram by adding a link to your Instagram account. TikTok can give you are a significant increase on Instagram, and the other way round, by adding your TikTok videos to Stories, your Instagram followers can join your TikTok.
Also, Instagram now has Reels, which are 30-second videos similar to TikTok videos. After all, you can partially use the same strategy for both platforms.
Both social networks work perfectly together. You can direct your TikTok audience to Instagram by adding a link to your Instagram account. TikTok can give you are a significant increase on Instagram, and the other way round, by adding your TikTok videos to Stories, your Instagram followers can join your TikTok.