New views for displaying posts
We have added new views — Feed, Tile, and Calendar to the List view. Tap an icon of the current view to open a menu and select one you prefer: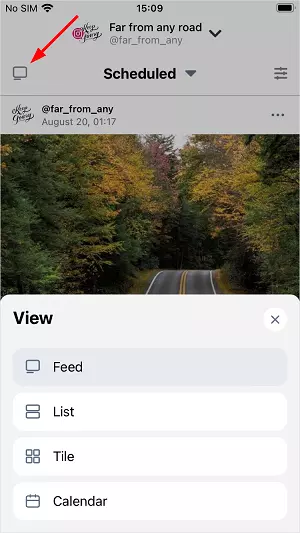 You can change the view in any post list (Scheduled, Published, Drafts).
Feed and Tile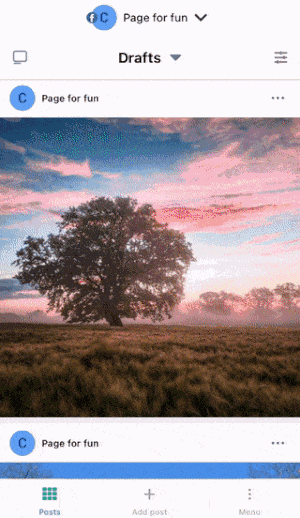 &nbsp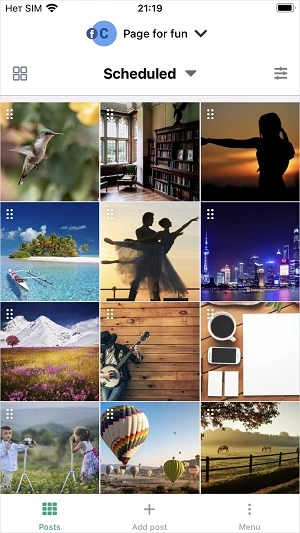 Left — Feed view, right — Tile view.
These views arrange posts in chronological order:
Feed: from top to bottom — from the earliest date to the latest one (like in the List view)
Tile: from left to right and from top to bottom — a post with the earliest date is in the upper-left corner, and the latest date — in the bottom-right corner.
Calendar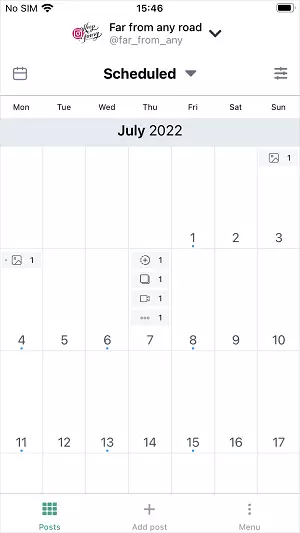 A blue dot under the number means there are free Planner slots for this date, and the one to the left from the post icon — the post occupies that slot.
The ellipsis icon with the number beside it shows how many posts of other types are scheduled for this date but cannot be displayed in the month view.
Tap the date cell to overview all the posts scheduled for this date. By tapping the date cell, you enable the week view: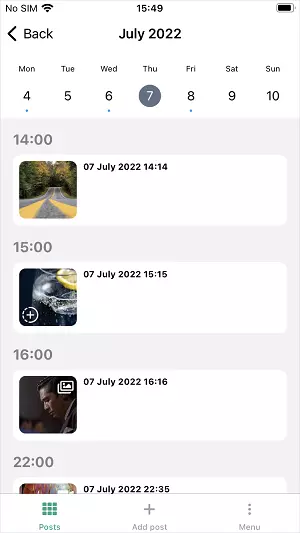 You can move from day to day by swiping left/right or tapping the needed date.
Tap a post in the week view to make — and the posting options menu (Edit, Copy, Delete) will appear.
Changing the posting order with one move
Set the Tile view in the Scheduled post list and drag post tiles to change the order of publication:


Post 1 that you drag gets the date of post 2, which place it takes. And post 2 gets the date of post 1.
Setting the Tile view, you can also change the posting order of Instagram stories. They form a separate horizontal feed at the top of the screen.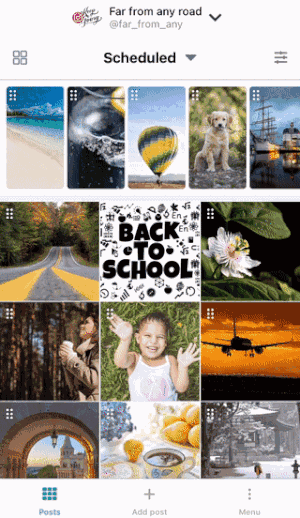 The bug of displaying the Medium scheduled post description is fixed
The Medium post description is displayed correctly in the Scheduled and Drafts post lists.