In this Onlypult latest updates review, we want to tell you about new features in our mini-site Builder and direct Instagram gallery posting from Publishing.
Onlypult Builder
New features on the Styling tab
We have added many helpful things for you to style your page and rearranged some elements to improve your experience.
As a background, you can use* up to 10 JPEG/PNG images in the slideshow, selecting the type of transition between slides and applying the Motion option: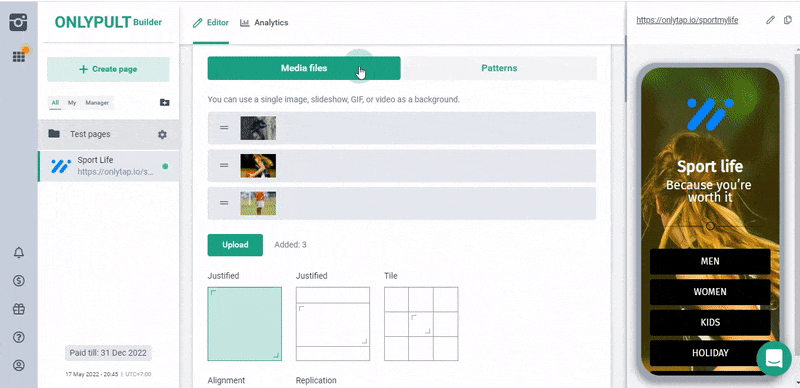 Adding videos and GIFs for the background will be available soon.
You can select an attractive animated pattern as a background instead of media files:
You can mix some patterns with the selected background color — solid or gradient.
We have added many new fonts* for your page text. Moreover, you can add up to 10 fonts by yourself: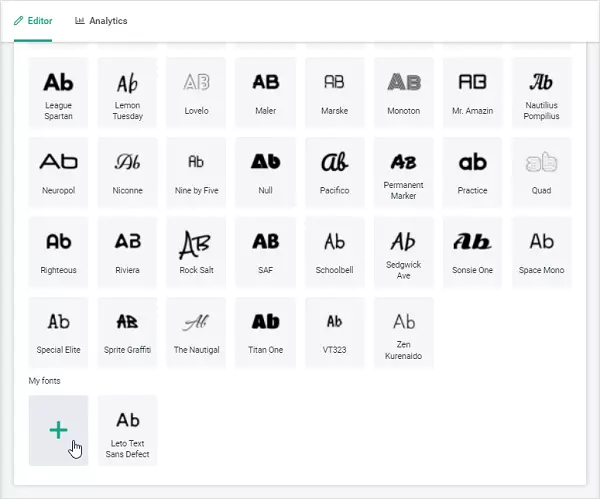 ---
* Adding media files, animated patterns, Premium fonts, and your fonts is available only for paid plans.
New block Columns
This free block allows you to fill your page with text in various ways.
Arrange texts in 1, 2, and 3 columns
Set the column divider view and the background color of the whole block.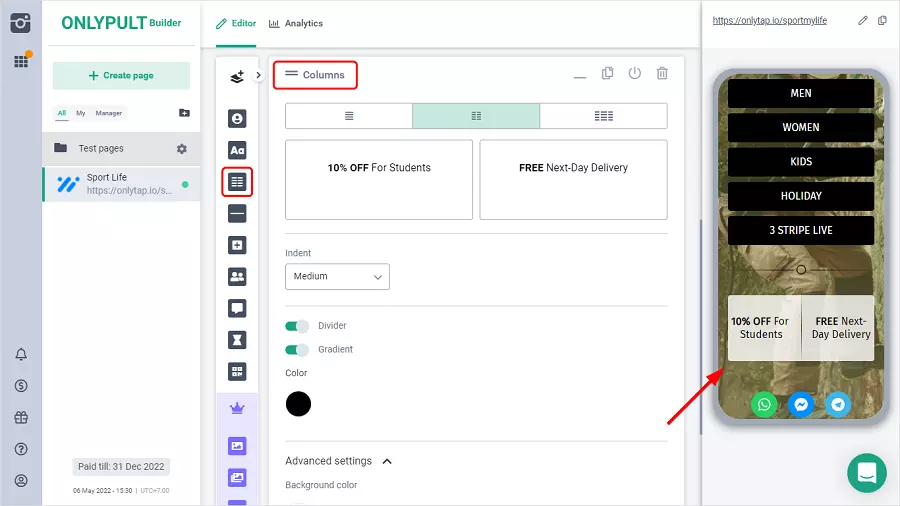 Other changes and improvements
The block Working hours is free now!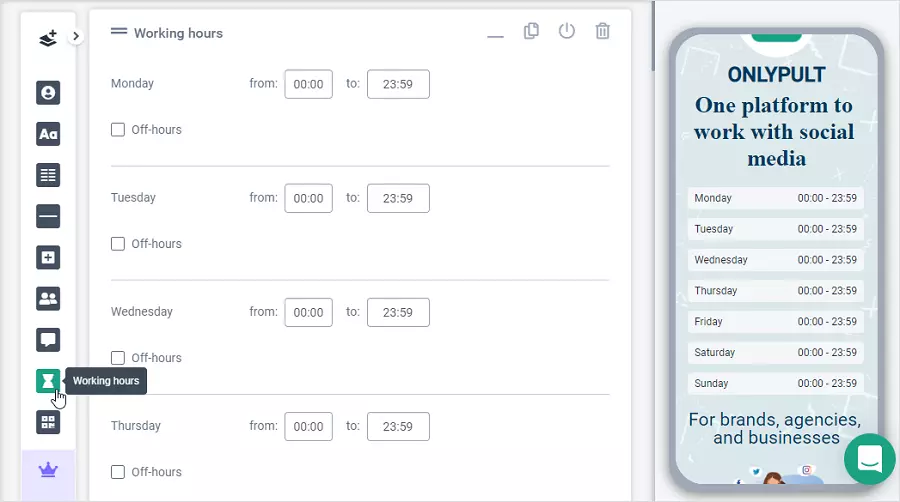 Set negative indent values for any block to place it closer to the next one making them look visually unified: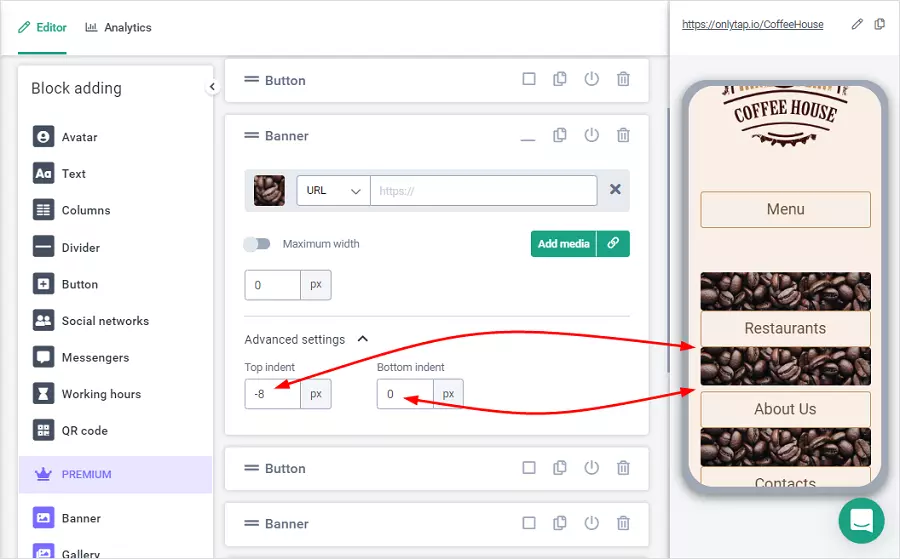 There are two new features in the text editor — Justifying and Line spacing: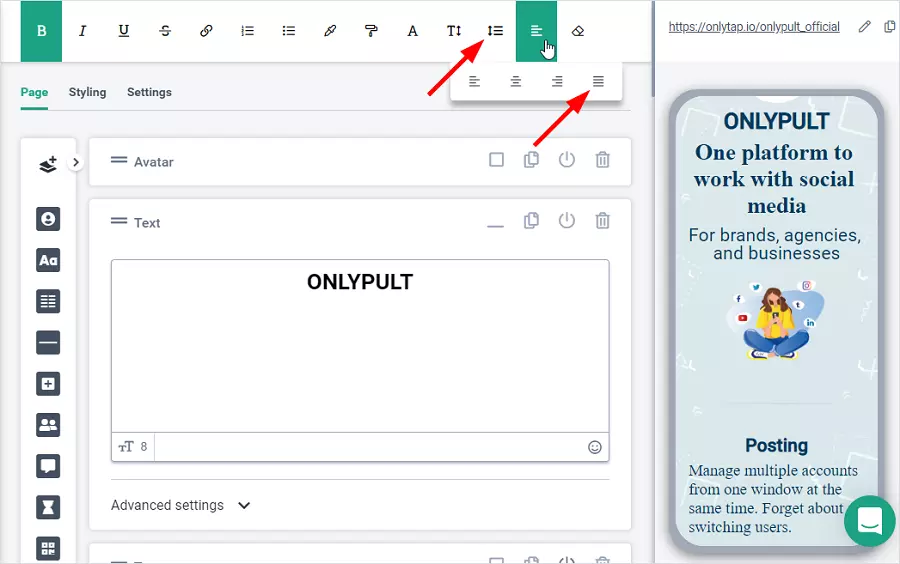 You can preview fonts on the drop-down list: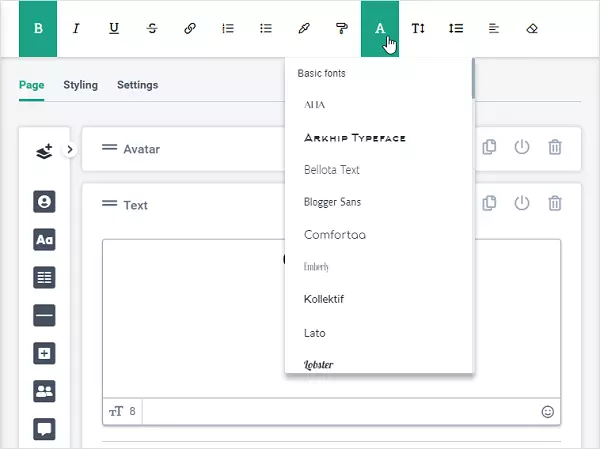 Onlypult Publishing
Direct Instagram gallery posting for business accounts
Instagram has provided access to direct gallery posting to third-party services for business accounts. Now you can publish image galleries (carousels) on your business accounts without using a mobile app and push notifications. Moreover, you can add geotags and tag people in a photo.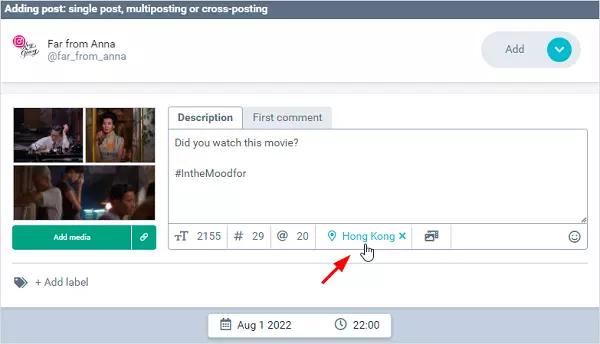 Stories are still published via push notifications in the mobile app.
Bug fixes
Monitoring: Projects disappeared after ungrouping a folder
Created and grouped projects used to disappear from the list after ungrouping the folder. The bug is fixed now.
Blog: The page got scrolled to the top after exiting the video player full-screen mode
When viewing a video on the blog page in full-screen mode, the page got scrolled to the top after exiting the mode. The bug is fixed now.