Instagram Stories are a way to share additional content with subscribers, which do not take hours to create. Instant photos and short videos are с content formats, but your audience will feel bored pretty quickly. To catch the attention of your followers, you need a content plan for Stories, prepare it in advance and be creative.
How to upload Stories via the Onlypult account
Go to your personal account. You can find all accounts linked to the profile in the Publishing tab. Select the Instagram icon and the account you want to publish Stories. The Add post, Stories, Reels buttons are on the top menu.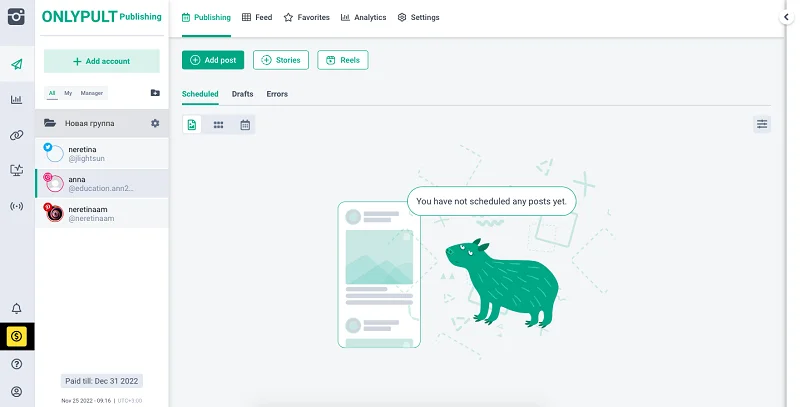 Upload a video, add a description — and if it meets the content strategy — the first comment.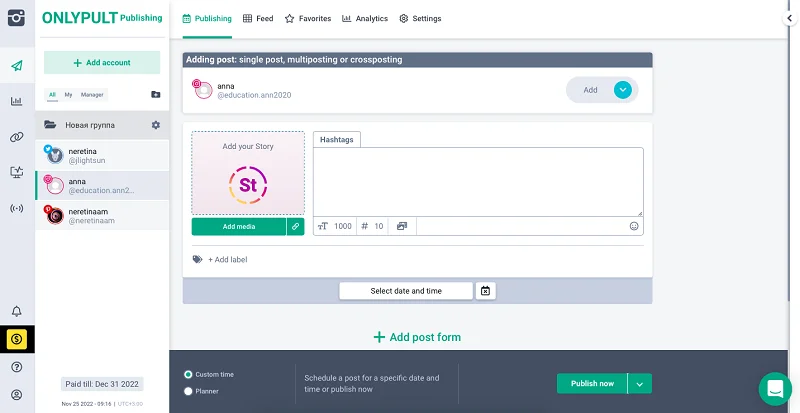 To track the effectiveness of the categories, select the one you need in the Add label section — by clicking.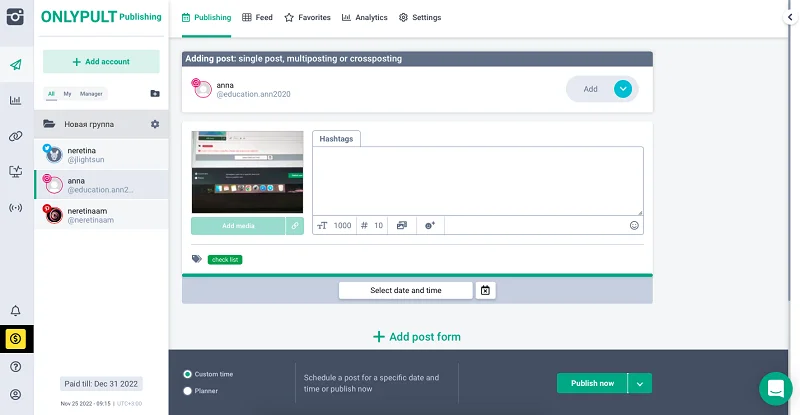 Stories will be shown on the feed stream. Drafts you plan to complete get stored under the Drafts tab.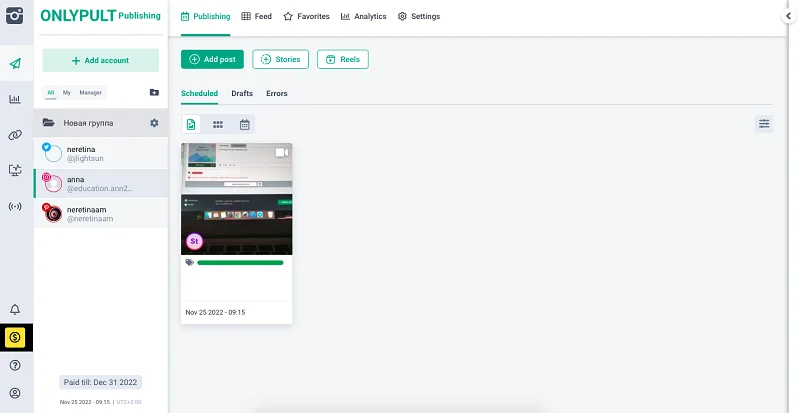 What Stories bring success
It does not work anymore only to post a beautiful Instagram Story: users want to consume fresh and interactive content. Here are some creative ideas for inspiration:
Show your team There is a team behind each brand, and it is important to share common values. You can create a series of Stories on a specific topic, where each team member gives their opinion on this issue.
Countdown to an important event If you make live broadcasts, closed sales, and educational webinars, it is worth reminding about these events in Stories sometimes.
Share pleasant comments with mentions Please select the most interesting comments and put them in Stories with pleasant words in response. Be sure to tag the accounts of those whose comments you're showing.
Show how a product or service is made A good example is unpacking; many beauty bloggers did it with advent calendars. You can take a series of stories about the content of one 'window' of a calendar — about one product.
Create funny graphics with helpful tips Use animations, stickers, and gif images to diversify video content. Do not forget about polls: the audience reacts well to fun quizzes.