Reason 1: video content
Many people don't feel comfortable recording "talking head" Stories, let alone making them funny. Likely you won't feel at ease too. If Instagram allows you to post no-face images or just add attractive photos without going live and talking to your followers, TikTok won't work this way. Unless you overcome your shyness, TikTok is not for you.
You can post a photo of your breakfast on Instagram — and you already have a good Story. Another option might be to get pictures from a professional photographer. However, when it comes to video content, the price for professional services will be significantly higher than hiring a photographer. It takes much more time to make a video. It involves coming up with a good scenario, filming and editing the material, and working with music. There are a lot of factors to consider, and if you are not interested in video editing and filming and don't want to learn these skills, TikTok is not for you.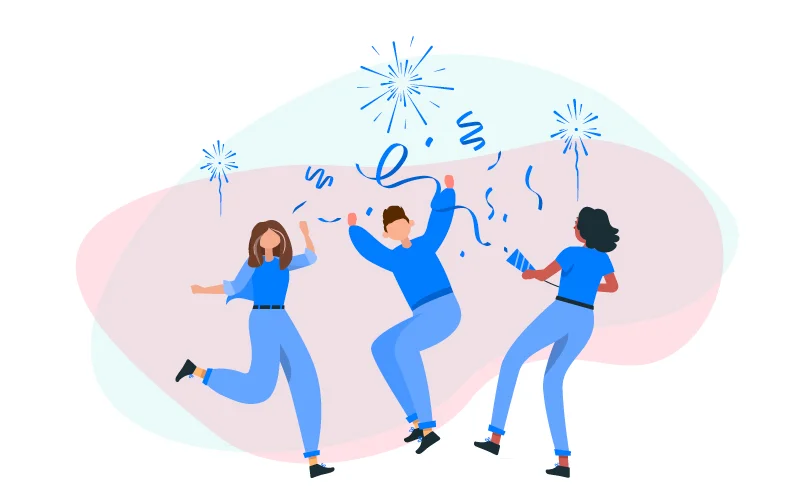 Reason 2: a sense of humor
Another factor that might be an obstacle to becoming celebrated on TikTok is humor. If you don't have a good sense of humor and don't resort to sarcasm and irony in your everyday life, TikTok will be a challenging task for you. On Instagram, any specialist, whether they are a lawyer, doctor, or professor, can run an interesting blog. However, these professionals will have to be creative and present their material on TikTok humorously. Otherwise, no one is going to follow their accounts. TikTok is a platform for entertainment. People use it to relax, have a laugh and watch funny videos. Your content should be catchy, and you can achieve it with humor or an attractive presentation.
Reason 3: well-thought-out content
TikTok content requires a specific approach. You can create content for Instagram simply by filming your food and posting it in Stories or making a Feed Post. TikTok doesn't work this way. You should make all the content you add on TikTok purposefully for it. Creating content requires following trends, being creative and interested in music, and having a good sense of humor.
Reason 4: talent
Instagram doesn't require talent, and if you can't take good pictures, you can hire a photographer. TikTok is a different story – talented people are way more likely to succeed here. It might sound obvious, but it is true.
Reason 5: age
The last reason you are unlikely to be popular on TikTok is your age group. It has nothing to do with your age — it is about your way of thinking. If you still think TikTok is only for teenagers, and all people do on that platform is dance, you are wrong. The audience on TikTok has changed. Older people have joined the community now as well. During the pandemic, many people signed up for TikTok because they were bored, and it resulted in the average age of TikTok users going up in the last couple of years. Now, the audience of TikTok is not limited to children and teenagers — people of 25-35 are now also there.