Step 1. Choose a niche
The very first thing to do is to select a niche. Besides the content topics, you should also choose the format: dancing, lip-sync (performance to a phonogram), showing products or telling stories, maybe doing duets.
Think about what you will be promoting: your expertise, products, or services.
Step 2. Complete your profile
You should have a cool username, profile photo, profile description: why the users should follow you and what content they will find in your profile. Preferably, add links to other social networks. That's why we need TikTok – to direct traffic to other resources.
Step 3. Post regularly
Frequency is very important on TikTok. You should show the platform that you are a reliable creator willing to spend time on this platform.
At first, it is recommended to post a video every day for at least two weeks. On TikTok, videos are 15 seconds long, so you can make content two weeks in advance in literally one day. Just devote one day to shooting and save the videos in drafts. Later on, upload your videos every day at about the same time. Check which of them are gaining the most views, which are included in the recommendations, and which are not. The ones that get the most success will show you what content to do next.
Step 4. Follow the trends
Perhaps this step should come first: follow the trends on TikTok. If a song has become popular on TikTok – just shoot any video with this song on your topic, and it will gain more views. If there are new transitions or effects in trends, you should also use them when creating your content.
Step 5. Never delete videos
Don't delete videos you don't like or videos with few views. Just hide them in private so that only you can see them.
Step 6. Use the TikTok style
To understand the TikTok style, watch some TikTok videos. If your videos are very slow, too expert, without transitions, without music cutting, effects, subtitles, most likely, they won't get even ten views.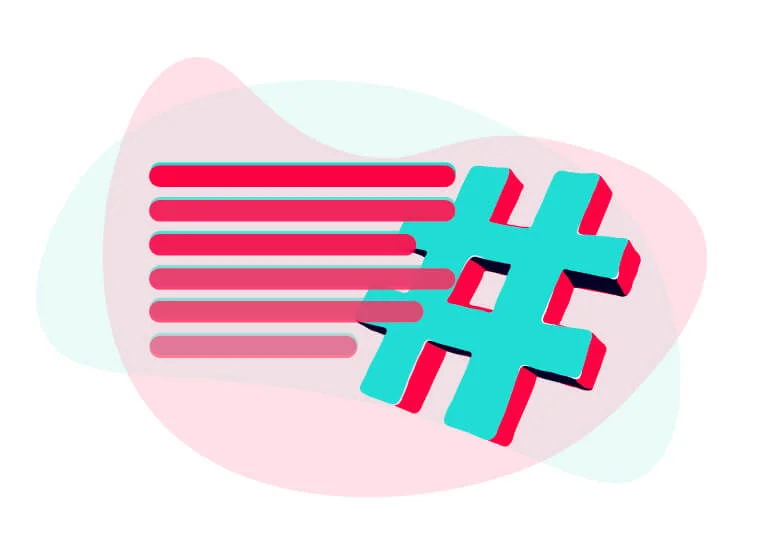 Step 7. Use hashtags and descriptions
No one knows exactly how TikTok works, but it for sure optimizes videos for content, description, and hashtags. Never put such hashtags as #rec, #gettorec, #fyp, #foryou, #foryoupage. They are supposed to lead you to the recommendations, but they don't work. These hashtags are useless. Use hashtags that relate to your video. If it's a photograph, put the hashtag #photographer, #photography. If it's a manicure, put #manicure, #nails, #nailsaesthetics – everything related to what is described and shown in the video. This way, TikTok will understand what your video is about and show it to those users who are interested in these topics.
Don't neglect the description. Write some phrases, questions, comments, video topic. Using descriptions, you can find the video in the search. Also, the description can complement the message of your video.
For the TikTok algorithm, the most important aspect is the depth of viewing: whether the video is watched till the end, how many times the same person watches it. Also, likes and comments are important for the platform. Shares are crucial as well - when your video was saved to favorites or sent to friends.
Step 8. Broadcast live streams
You will get access to live streams as soon as you reach 1000 followers. Once this happens, don't neglect live streams. This is a great opportunity to build a relationship with the TikTok community.
Live streams help to promote your videos. If any of your videos hit the recommendations, go live and communicate with the audience.
During live broadcasts, you can receive donations. If people like what you are doing, they will thank you by giving you a gift. A gift is a sticker that you get during the stream. You can collect them and withdraw them as real money.
Step 9. Shoot popular content
If you see that your video got into the recommendations, you need to create similar content: either on the same topic or from the same series. Besides, you can remake the video and do something similar.
You can upload the same video many times – do different voice acting, numerous beginnings, overlay it with other music. So, by reworking your content, you can make many small videos that will help you to attract a much larger audience.