Hi guys!
Onlypult presents recent important updates. Now it's even easier to program your posts on Instagram.
1. The maximum size of files has been increased
Upload videos up to 30 MB and photos up to 10 MB. As for photos, probably you will not see the difference: the quality of both 2 MB and 10 MB photos is perfect. However, for videos the difference is significant. Especially if you upload one-minute videos.
2. Edit already published posts
If the post has been already published, you can edit it directly from Onlypult. Press Edit button and change the description.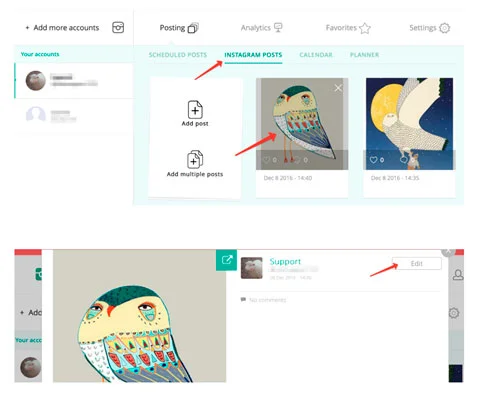 3. Filter your accounts
You can simply move your accounts with the mouse and put them in the order you want. The order will be saved only for you. Your colleagues will sort the accounts the way is best for them.

How do you like our updates? Feel free to contact us if something doesn't work or works perfectly. We love reading all your messages!