Reels is not only engaging content but also a chance to increase your reach and follower count without any advertising budget. From this article you will learn how to promote videos, set new trends, and what aspects to bear in mind when you create new video content for Reels.
It is hard to imagine blogger and brand accounts without Reels today. It is an effective tool for promoting your account without any advertising budget and increasing your reach and the follower count. You can master the skills of creating qualitative Reels and watch your content go viral.
Businesses and brands need to understand the algorithms to reach the widest audience and increase sales consequently. Reels are short videos that generally last from 15 seconds to one minute. Unlike Stories that disappear within 24 hours and have fewer data to analyze, Reels have more insights for analytics.
In our guide we will review the main rules for promoting Reels and discuss potential minefields when working with this type of content and algorithms that will let you get to the Explore Page.
How to promote Reels
Instagram does not give any specific recommendations for promoting Reels. 'We use a variety of algorithms, classifiers, and processes, each with its own purpose' that creates a personalized experience for each individual user – states an official Instagram source.
However, by analyzing bloggers' interactions with Reels, we can learn what methods help promote the videos and make them well-known. All these methods help increase organic visibility improving your chances of getting more followers. To get this result, you need to try to get to the infinite Recommendation Feed and Explore Page.
Instagram CEO Adam Mosseri officially stated that focusing on video content is an opportunity for Instagram to become a TikTok direct competitor. The platform measures whether the user watched a video until the end, liked it, and found it funny. It also tracks whether the user will remix the video by redirecting to the audio page, where they can create their own version of the video with the same audio file.
Add hashtags to posts
Hashtags help attract users who do not follow particular Instagram accounts but follow some hashtags. Hashtags for Reels are not only helpful for getting on the Recommendation page. You can create branded hashtags to increase brand awareness — like with content on the Feed.
We recommend to use not more than 30 hashtags to promote Reels. First, use general hashtags with such words as 'reels' and 'Instagram'. For example, #reels, #reelsinstagram, #reelsofinstagram, #reelsvideos, #reelstrending. Go to the bottom tabs and choose recommendations (magnifying glass), then go to tags where you can see any hashtag you use and the number of times you do it.
Make sure to check the videos already on the Recommendation Page and use the hashtags they are using. Each of such hashtags should be targeted at particular audiences. Using any popular hashtag will not be helpful. For example, if you have a clothing brand, it is not good to use hashtags from a traveling video.
There are dozens of apps that let you find relevant hashtags on Instagram that work well for the search requests for your topic.
Use trending music
While you are still looking for your own unique content style, we recommend following the existing trends. It will improve your visual skills and help you be ahead of competitors by analyzing recommendations and creating even better content.
Click the Audio button if you want to add music to your Reel and tap the audio file from the list to choose the required fragment. To find a particular track using the search functionality and recommended tracks.
Preview your video before posting it live to see if you are happy with the result. If you do not like it, you can always change the music, create another record, and edit the voice. These options are only available before publishing — once the video gets published, you will not be able to edit it.
Lifehack: check the trends on TikTok from time to time, that is where all the major trends emerge. TikTok is also a launch pad for all the musical hits that come to Reels.
Edit the cover for your Reel
You can see the cover in the Reels section, on your Feed, and on the explore page. By default, Instagram chooses a frame from the video, but you can also upload a picture from your camera roll: we recommend preparing the cover in advance as it can increase the number of views.
Reels will be visible in your main Feed if you choose this option when publishing a video. That's why, think about the visual aspect — what the cover will look like together with your posts and on a separate tab with other Reels. If the cover does not clearly show what the video is about, people will be unlikely to play your video. So, remember that a catchy cover will improve the click-through ratio.
It is also vital how a miniature cover will look. In this respect choosing a frame from the video instead of uploading an image is not the best option. You will not be able to edit the published video: the only way to make changes would be to delete and repost the video again.
The size of a Reel is 1080х1920 рх. It is the same format as in Stories. A user should add the cover when posting a video.
Think about CTA
CTA is a call to action. The old trick when you finish a post with the question 'What do you think?' is not relevant anymore. An indirect CTA that will prompt users to share their opinion is more likely to stimulate activity on your page.
If we know that Instagram actively promotes videos possibly interesting for other users, our main task should stimulate users to interact actively with the published videos. To achieve this goal, we ask followers to do something to encourage them to leave reactions (comments, likes, and video responses). For example, you can use a game format – get your followers to suggest a title for your new Reel.
Add some color to the main message for this Reel to attract user attention with colorful CTA. Bright fonts can help to grab user attention and are more persuasive. However, do not try to use too much text for your videos: Instagram does not promote such Reels, and it minimizes your chances to be shown on the Recommendation Page. Use short headlines to convey the main message.
Make announcements in your Feed and Stories
As soon as you publish a new Reel, make an announcement in your Feed and Stories. Users will see it and get redirected to watch the video. This method will help you increase views from followers and users who visit your account.
One might think that followers will see it anyway, but it is not always true. Algorithms do not show your content to everyone, so you need to know how to deal with them. So — take it as a rule of thumb: the more chances users have to interact with content — the more likely they are to watch a new video and leave reactions. It also increases your chances of getting to the Recommendation Page.
Remember that other platforms can help you increase traffic to your page. You do not necessarily have to post your Reel to all other social networks, but you can always make a review of a new video or remind users to watch your new Reels.
You can warm up the public before sharing your new Reels. Then users will be more sensitive and will not treat your Reels like another repost. Try to grab user attention!
The reasons why Instagram can stop promoting your video
There are a couple of rules that you should follow if you do not want to lower your reach numbers. The platform will not promote your Reel in the following cases:
You upload videos from other platforms
Videos with watermarks from other platforms will get blocked.
You publish videos with frames
We do not recommend editing your videos this way — such videos will not get promoted.
A blurry video with poor sound becomes uncompetitive automatically as it cannot compete with other videos. Like with any other format, it is vital to create qualitative content.
Reels in Stories is covered with a Gif
your followers by covering your Reel with a GIF image, the views will not count, so it makes no sense to do so. If your Reel is interesting, people will want to watch it until the end anyway — it is your followers who watch your Stories — so they may want to be the first to watch it.
Short texts are vital. However, long texts take a lot of screen view and make users get distracted. Consequently, the video will not be interesting to watch. It is vital to choose concise phrases that describe your video.
In general, the principles of getting to the recommendations are the same for all content types. Create catchy, qualitative content, stimulate users to interact with your video and watch it until the end.
How to create trends
From the very first Instagram video, it is vital to follow the rules set by the platform and publish relevant content. Read our recommendations to be able to go trending or set new trends.
1. Entertaining videos based on real-life stories
Videos with an unexpected twist make you smile and captivate you with the character's charisma. For example, Reels by Khaby Lame filmed in the 'life sketches' format get millions of views.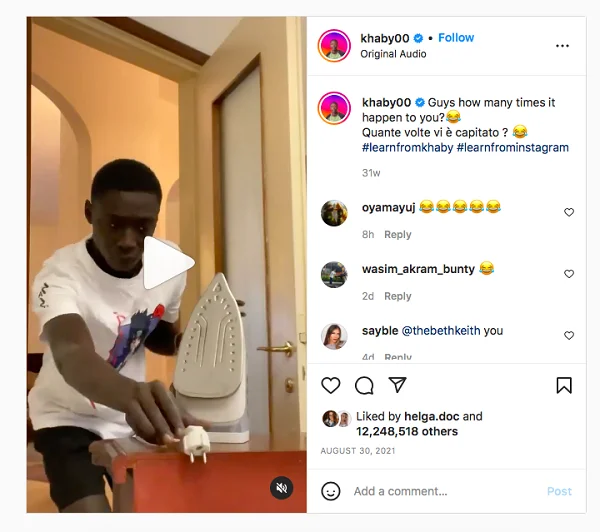 A video by Khaby Lame. Source
2. Experimental videos
Experimental videos are inspiring videos taken up by others or videos that everyone is likely to love and that will set a trend that everyone will want to join. Such videos as 'Before/after' can be a good example that went viral when they just appeared. They have a simple idea that lies on the surface but nevertheless makes you want to smile.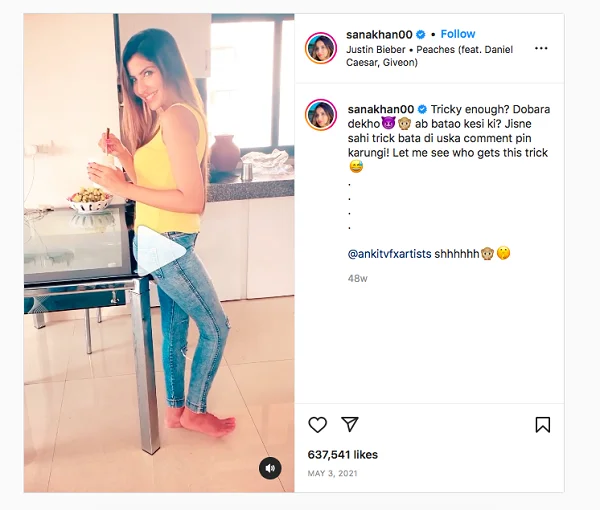 A video by Sana Sultan. Source
3. Start a challenge
Challenges in Reels are very similar to challenges in Stories but are more likely to go viral — thus creating a new trend followed by others. For example, comedy sketches for Tokyo 2020 Summer Olympics with soundtracks by BTS went viral. One of the most viewed videos from this category is a Pepsi advert with Lionel Messi.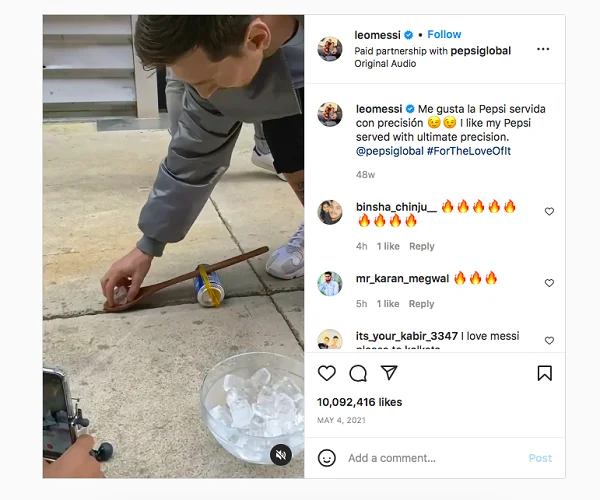 A video by Leo Messi. Source
4. Using special effects
Creators have text editing, filters, AR-masks, and Slow-Motion mode at their disposal. For example, the shaking effect will show that the object in the video is raging. Use as many creative tools as possible. You only have a minute or even less to convey your message without any words. For example, Mary & Secret's video got more than 9 million likes and 100 million views.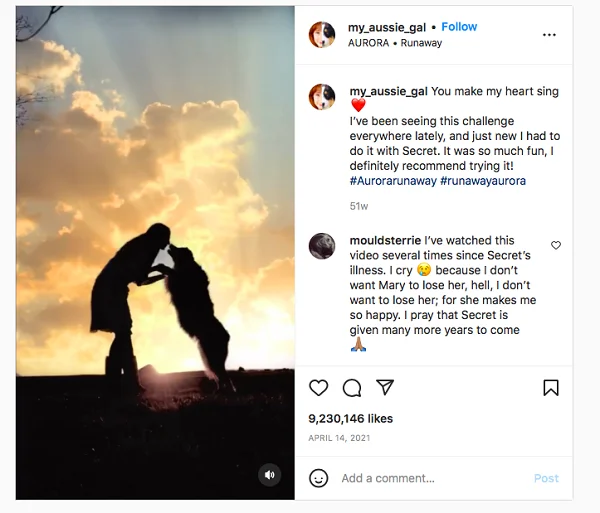 A video by blogger Mary & Secret. Source
5. Music as a highlight
Choose music from Instagram Music Library. An original audio track created by you or used in other Reels is also a good option. Make sure to do lip syncing thoroughly — or it will look unprofessional. Change the speed of the video to avoid it. The song Tunak Tunak Tun became a hit after being used in a successful Reel.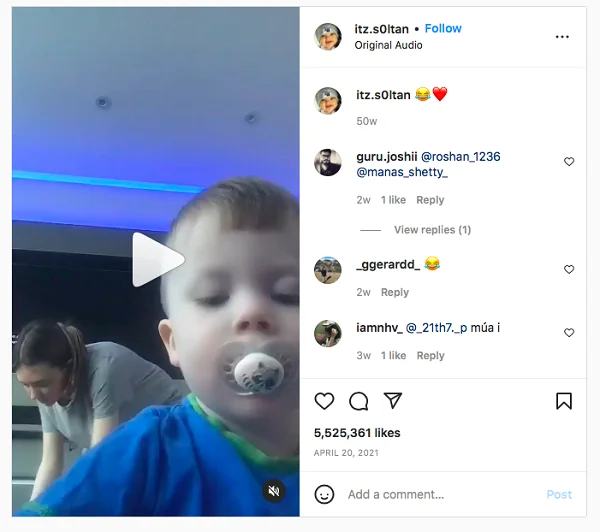 A video by itz.s0ltan. Source
Follow the official Instagram account @creators. There you can find trending Reels to understand what is popular on the platform: content ideas, filters, notes by creators, and popular music.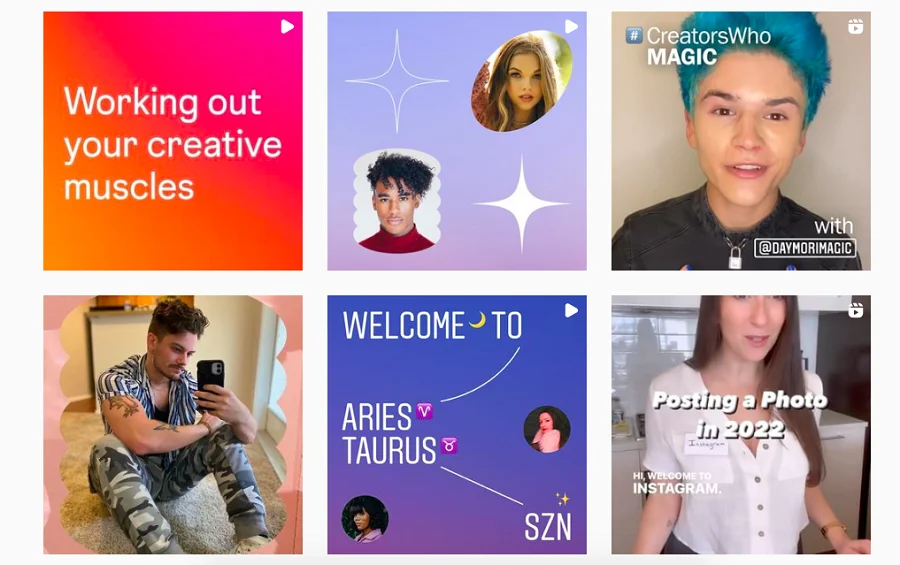 You can find helpful advice for creators on the official Instagram account @creators
Remember that you can master the knowledge about Reels algorithms and their technical abilities, but only entertaining and wow content will resonate with your audience. The only thing these videos have in common is that they make you want to watch them until the end.
It is hard to create qualitative and entertaining content all the time: it is impossible to make the video go viral simply by following the algorithms. In general, take a trial-and-error approach and gain inspiration from people who have achieved success already. It will speed up your development and help you succeed as well.