Twitter is busy creating Version 2.0, YouTube are catching up and testing several new features. In our article, you will find last month's news on social media.
Facebook
Meta is implementing confidentiality updates for teens — several tools will give users a sense of security while working with the app. All members younger than 16 (in some countries, younger than 18) who join Facebook will get protected automatically with stricter privacy settings.
The company is testing new tools: teenagers cannot send messages to adults who are not on their friend list, and such accounts will not be shown in the People you might know section.
Another set of tools in development right now will focus on preventing the sharing of personal images created by users younger than 16 (or 18) years.
Twitter
Twitter 2.0
Elon Musk shared his plans for the company during a recent presentation: he announced his plans to increase the number of tools on the platform. The platform will have video chats, calls, and a protected messenger. It is possible that a creator of Signal messenger and an ex-employee of Twitter might join the company.
'We want to enable users to communicate without concern about their privacy. It should be the case that I can't look at anyone's DMs if somebody has put a gun to my head,' — Musk made a joke while sharing that the company will do its best to prevent data leaks.
There is no information on whether the encrypted calls and messages will be available only for owners of Twitter Blue subscription for $8 a month or all the users will benefit from it.
Audience segmentation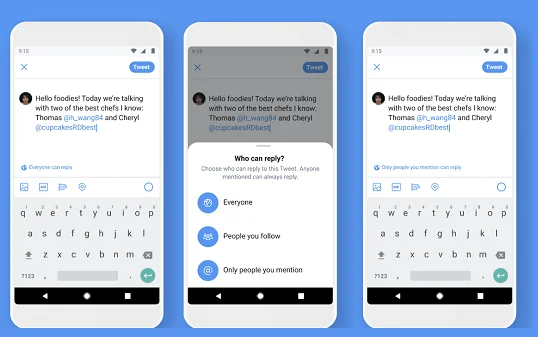 Twitter develops various tools for audience segmentation, including private twitter-groups (Circles), subscriptions (tweets will only be available to super-followers), and reply management controls.
It increases the advertising opportunities of the platform. For example, brands can advertise their offers directly to Twitter users for a charge.
Twitter for professionals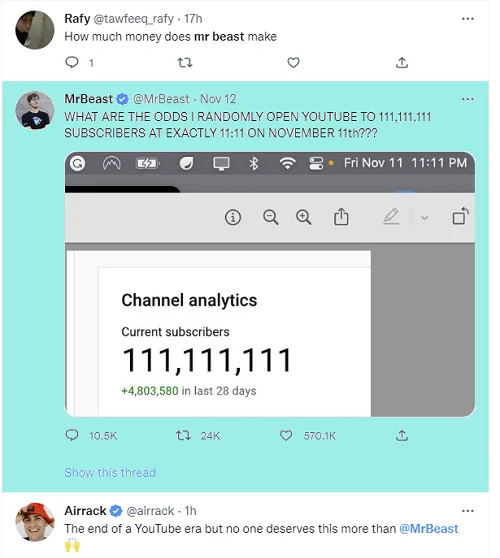 One idea for this functionality is to help professionals stand out in the follower feeds — for example, by adding color to their tweets.
YouTube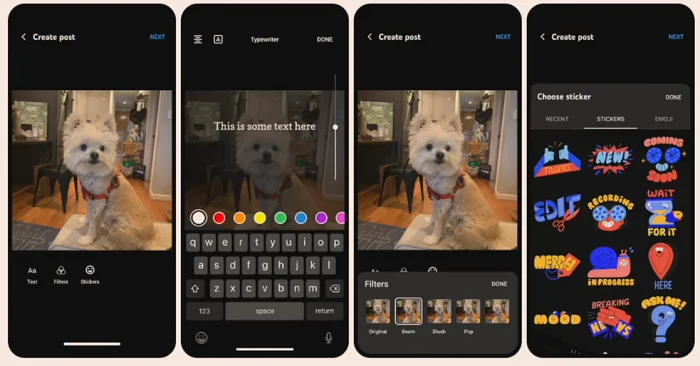 There are new opportunities for communication with the community: quizzes and new visual editing tools will be added. Both tests are currently available for selected users.
'Through the YouTube app, you can add filters, texts, and stickers to your post images. This experiment extends to a small percentage of creators who use iOS devices and have the Community tab turned on,' YouTube said.
YouTube is also adding quizzes to engage and interact with viewers. Quizzes are a new interactive way to communicate with the audience, and for educational channels, it is the ability to help users learn.