More functional, more convenient, more attractive – these are the main principles for social media developers when they make new updates struggling for customers' interest. There were plenty of updates at the beginning of 2020, so we've created a list of them. Because it might be not only of interest but also of help to you.
Instagram updates
Users' age
In December 2019, Instagram issued a regulation that requires a new user to indicate their age.
If your age is under 13 years old, then the network will politely but firmly reject your try to create a new account. This update is observed only in some countries. If a user already has an account on Facebook, then the network will synchronize their date of birth with Instagram when creating an account. Thus, if one's age is under 13, then the system will forbid registration.
The management team of the service positions this restriction as an "additional safety measure for young people". It is difficult to say if it's for good or not. It seems to us that it is naïve to think that teenagers will not knowingly exaggerate their age when registering. Especially, if they know about this restriction.
By the way, there is a tiny exception for those who are under 13 and want to create an account on Instagram. It is possible if they will mention in their bio that there will be a parent or a manager to administer the account. But if the network will find out that a kid manages the page, then it will probably be blocked.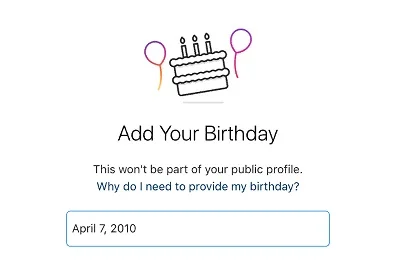 Automatic identification of offensive texts and images
Instagram continues to fight against web bullying, including harassment, insults, and social media shaming. As part of the campaign, the platform has developed a special algorithm based on artificial intelligence.
This is how it works: imagine that you want to post some offensive content on your account or you are about to leave an offensive comment on someone's page. In this case, the system will automatically identify harmful information and will send you a notification about your attempt to post something inappropriate. So, you can make your choice. You can either edit the text, delete the negative content, and learn more about fighting against bullying or ignore the notification and publish the original version of your post.
Developers claim that such an approach definitely allow people to think twice before hurting others. The database of abusive words and expressions is regularly updating and increasing, algorithms are improving and becoming more efficient and flexible.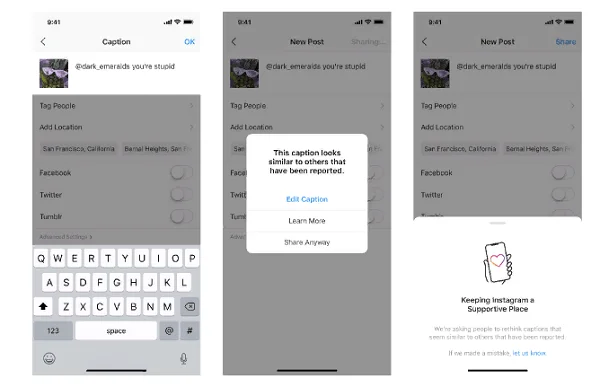 Предупреждение об оскорблении
Facebook updates
New video call masks and filters timed to the Super Cup
Do you live in the USA, Great Britain, Brazil, Canada, Germany, or Mexico? Are you a great fan of baseball and cannot wait for the Super Cup to start? Then, you will certainly enjoy a new Facebook update and its new masks and filters.
They look very funny and also show that the developers totally understand that baseball is really important because it is a part of American national identity. This update is going to resonate with the audience deeply.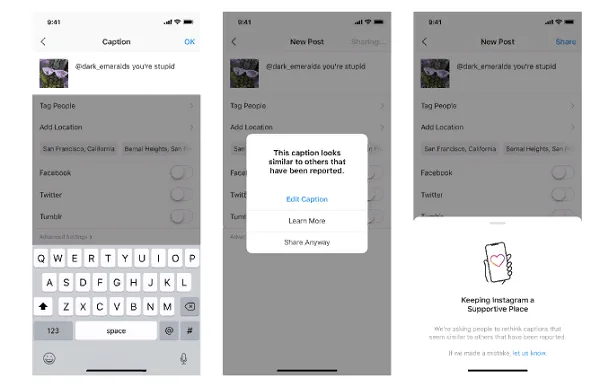 Parental control messenger
In 2017 Facebook has developed Messenger Kids for safe communication between children that is also transparent for parents. In 2020 the network presented updates that are meant to make online control even more convenient and accurate.
New monitoring features include:
The list of users a person contacted recently and the chat history for the last 30 days. You can also see if there was a chat or a video call.
Now you can see recent photos and videos that were used in your child's chat. If parents don't like anything about the content, they can delete it from the conversation.
Parents will get notifications about users that their kid blocks or unblocks, moreover, they will see the whole list of blocked users.
Remote access: now you can see the devices your kid uses to log in to Messenger Kids. If needed, a parent can log out of the app using the parental dashboard.
Facebook has a feature that allows downloading a copy of your account data, such as contact list, conversations, photos, and videos from chats. Now, this feature is also available for parents in Messenger Kids, while the child will get a notification about the download.
We should be grateful to Zuckerberg's corporation for paying so much attention to the right way of engaging children in technologies and providing their web security. Messenger Kids can decrease bullying and harassment towards children and reduce contacting potential criminals and emotionally unstable people.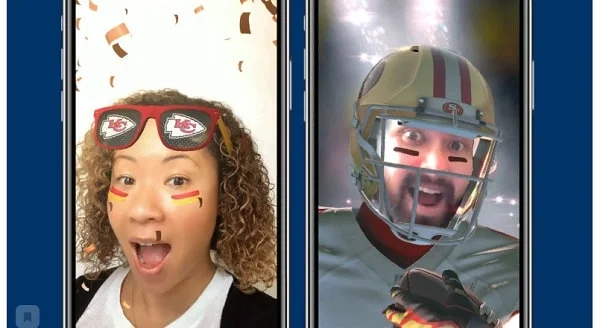 Pinterest updates
One of the most inspiring platforms will allow users to try on lip makeup that they come across on the Internet.
This update includes lip makeup products of such beauty brands as Estée Lauder, Sephora, bareMinerals, Neutrogena, L'Oreal, NYX Professional Makeup, YSL Beauté, Lancôme and Urban Decay.
This is how it works:
When you see a lipstick of one of the above-mentioned beauty brands, press the "Try it" button.
The app will open your camera, and you will literally be able to try on different shades of lipstick using the augmented reality technology and to see which suits you most. You can access the store through the app and quickly purchase a product you like.
The platform developers promise that the camera of the app will show your face most accurately, without smoothing your skin or changing its tone. So you will be able to find a perfect lipstick.
This technology totally changes the whole approach to buying beauty products online. Now users don't have to go to a shop to try on a product, and they can also avoid buying products not being sure if the shade suits them or not.
According to Cowen and Company's research, Pinterest is ahead of social media companies, when it comes to searching for products and buying them. Furthermore, 48% of responders in the USA say that Pinterest is a platform that influences customer choice strongly. With the new update, the service will provide customers not only with assistance in selecting a product but also with fast and easy online purchases. As for bloggers and brands, they will get integrated most efficiently.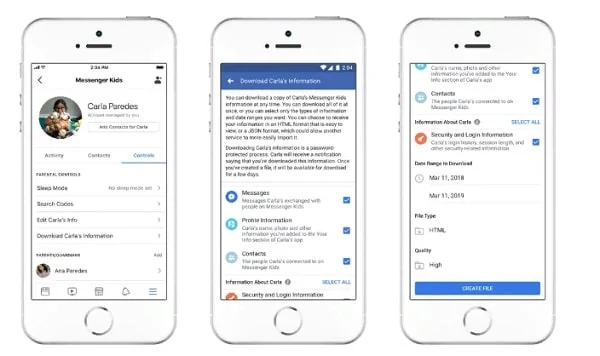 TikTok updates
Stadying requests and offering help
Now the social network is carefully studying all users' search requests and react to those that contain words or phrases that are dangerous for life and health. The app sends a notification advising to call a recommended hotline number and ask for help.
We want to believe that this update will save lots of lives and help those, especially teenagers, who tend to do reckless things.
Pinning stickers on videos
Now TikTok has a function of pinning a sticker on your video, it will remain pinned and will keep moving with the object. The sticker will even change its size if you zoom in or zoom out the object.
To pin a sticker, choose the desired location on your video and then set the duration of keeping the sticker on screen.
In this simple way, you can easily make your video more attractive and funny. By the way, Instagram and Snapchat have similar features.
YouTube updates
Everything you need for your children
Now the social network is taking care of children and their mental and emotional state. This explains a new rules related to the content for kids. this update relates to all users and bloggers on YouTube. New rules are subject to the COPPA (Children's Online Privacy Protection Act), (Children's Online Privacy Protection Act), in its turn, the social network has to obey these regulations because of the pressure of FTC (Federal Trade Commission of the USA).
So now, those videos that are regarded as content for kids will not support the following options:
Target advertising;
Comments;
Chat;
Push-notifications.
Moreover, every viewer of this category will be considered a person under 13 years old, regardless of their real age.
n September 2019 social network representatives announced the coming changes and asked video creators to define their content as "intended or not intended for children". However, the specific criteria that can help define content as intended for kids are still missing.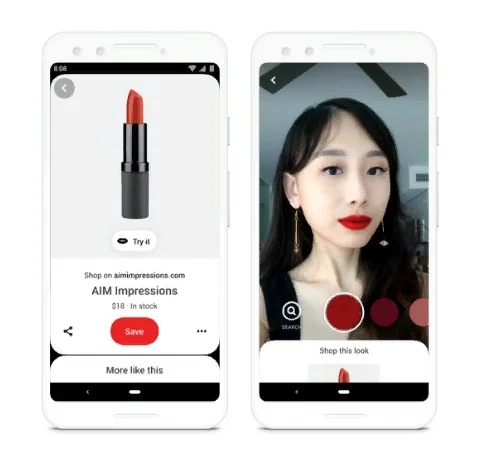 Twitter updates
Campaign against fake content
There is a post about a new campaign against fake tweets on the Twitter official page. From March 5, Twitter will be highlighting all posts containing fake information, photo, or video with bright orange. Besides, experts who have obtained relevant permission to edit fake information in advance will leave their comments under such posts.
All tweets containing fake, invalid, or forged content that might be harmful to others in any way (threaten the freedom or safety of an individual or a group of individuals, break someone's privacy, spark violence, incite bullying, humiliate, intimidation, stir up civil unrest, instigate persecution, etc.) are subject to such highlighting.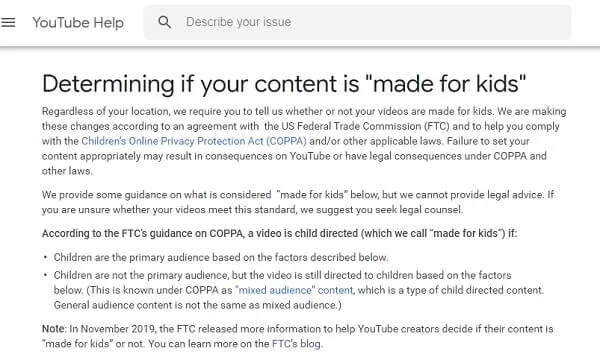 No edit button anymore
Jack Dorsey, one of the Twitter social network developers, has disappointed users because, despite their expectations, the Edit button for tweets will not appear until the end of the year. This was announced in an interview with "Wired".
Dorsey emphasized that the button was not originally planned because the developers intended the whole process to look like sending a text message via a mobile phone —when you cannot edit the message you have sent. One more reason for the absence of the edit feature is that there is a retweet one. The retweeted post would be very different from the edited one. Thus, the idea post would be badly distorted.
Let us recall that in February 2019, Dorsey shared the idea of how the new tweet editing feature might work. Then he said that it will be an additional interim field that would allow users to reread their messages for 5-30 seconds and edit them before publishing.
We have no choice but to guess, whether there will be new updates like that or not.
LinkedIn updates
Real-time video conversations
This extremely relevant feature was added back in 2019 but it was available only for users from the USA. In 2020 it was finally fully refined and now is available for everyone.
In general, everything is similar to other social networks here: the feature of contacting several people at the same time, organizing corporate meetings, chat conversations. But it's always good to have one more platform for video conferencing.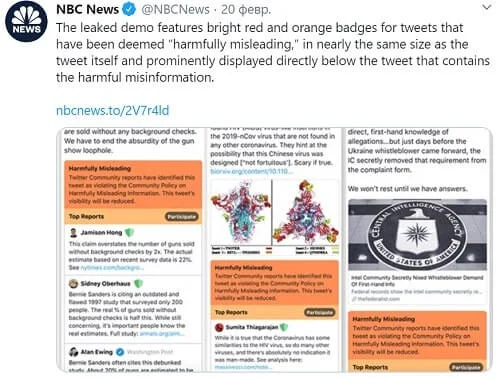 Changing the author's name
One more useful feature from LinkedIn allows publishing a post both on behalf of you and your company. Moreover, the system will save the name that was used before, so that the social network will automatically offer you the name you have been used most frequently for your publications.
This allows developing and promoting not only a personal brand but also the brand of a company.
VK updates
Animated covers
The main Russian social network has launched the video cover feature for communities that is available on iOS and Android. The trend of making videos remain popular, so this update will be useful for those communities that want to attract more their audience's attention.
One more social media trend is algorithm development. Algorithms create a personalized feed for each user. VK went further and created theme-based feeds. It suggested collections that contain publications on certain topics from different sources. For example, education and science, fashion, traveling, cars. So, VK developers have created a nice and useful tool for community and public page growth. Animated covers are already being used by big and local brands, and it proves that this technology is efficient and helpful.
This feature works only on iOS and Android platforms. Both mobile and desktop versions will display the animated cover as the static one. This function works only on iOS and Android platforms. Both mobile and desktop version will display a live cover as static content.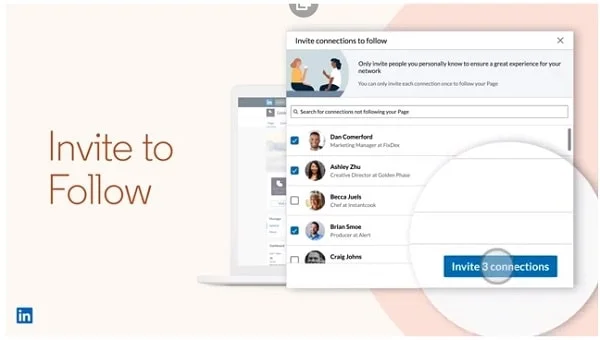 Them-based feed
One more social media trend is algorithm development. Algorithms create a personalized feed for each user. VK went further and created theme-based feeds. In Recommended, you can find collections that contain publications on certain topics from different sources. For example, education and science, fashion, traveling, cars.
These collections are formed not only by neural networks but also by real experts on different topics that are to estimate new content according to VK requirements. As far as they are competent specialists, they have become a part of the open editor group and can decide which materials are worth being on top and which are not.
Photographers and videographers estimate materials related to their fields, artists do the same thing, and so on. Experts vote for or against publications. The more votes for a publication gets, the higher it is rated in Recommendations.
Developers say that every user only needs to publish interesting content, and then algorithms will identify and send it to experts for estimation. When creating and editing a post, you can indicate the topic of the content by yourself.
The VK management team offers users an opportunity to try their hands as experts of particular fields (no matter if it is cybersports or cooking) being a part of the open editor group. To do this, you need to publish content regularly and send an application to the VK Expert Group community, and then take a test. You might even get benefits if you become an active moderator.
This update is good because it gives a chance to not very famous authors or small audience communities to get their publications supported at the beginning and to appear on the top of Recommendations. At least, it may lead to your first success.
It will also be convenient for users. Now, if you are tired of your feed, you can always switch to a topic that interests you and enjoy only worthy content. And the content is estimated not by artificial intelligence but by real people that can understand aesthetics and jokes.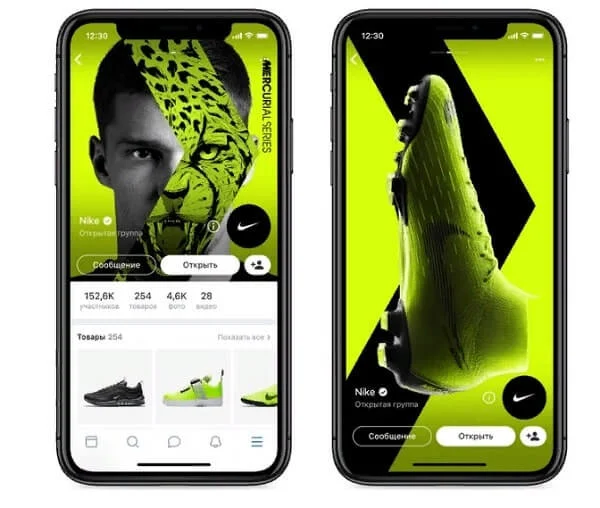 As you see, social media are developing and adding new features to keep users attracted. Thus, according to Wearesocial, at the end of 2019, 45% of the population used social networks. It is 3,5 billion people, and this number keeps growing.