Instagram is huge, making it difficult to know where to get started – to make matters worse, much of it is just personal diaries and advertising accounts. This begs the questions: what to do, who to follow, and who is in fashion now?
Not to worry, here are our top 10 picks along with descriptions explaining why they are worth your follow.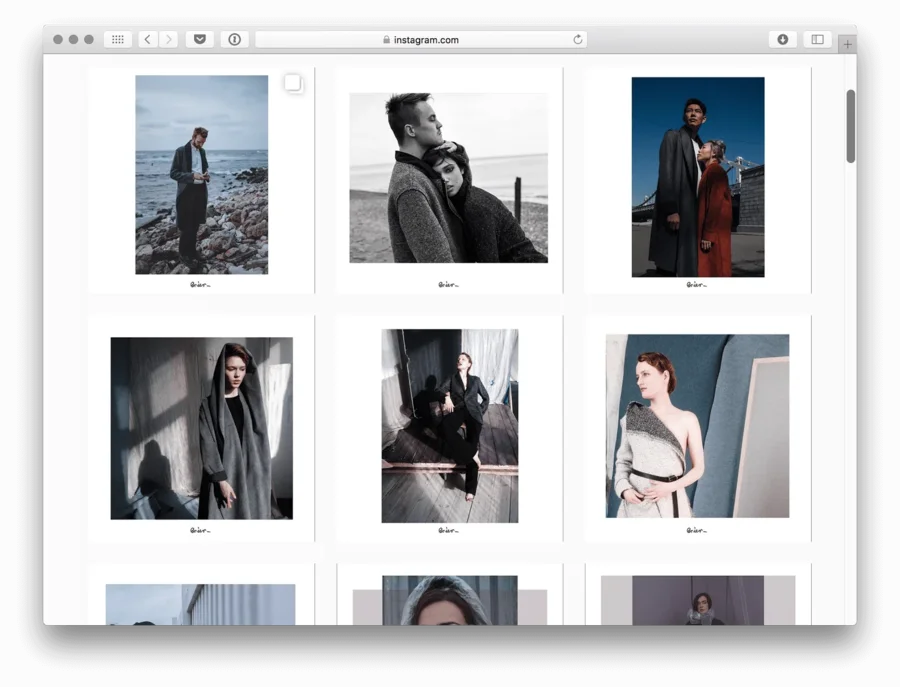 A brand of outerwear with nice photos. All pictures are superimposed on a white background, sometimes combined with colored rectangles. As a result, the tape looks stylish and clean. A second background helps to compliment the horizontal and vertical photos.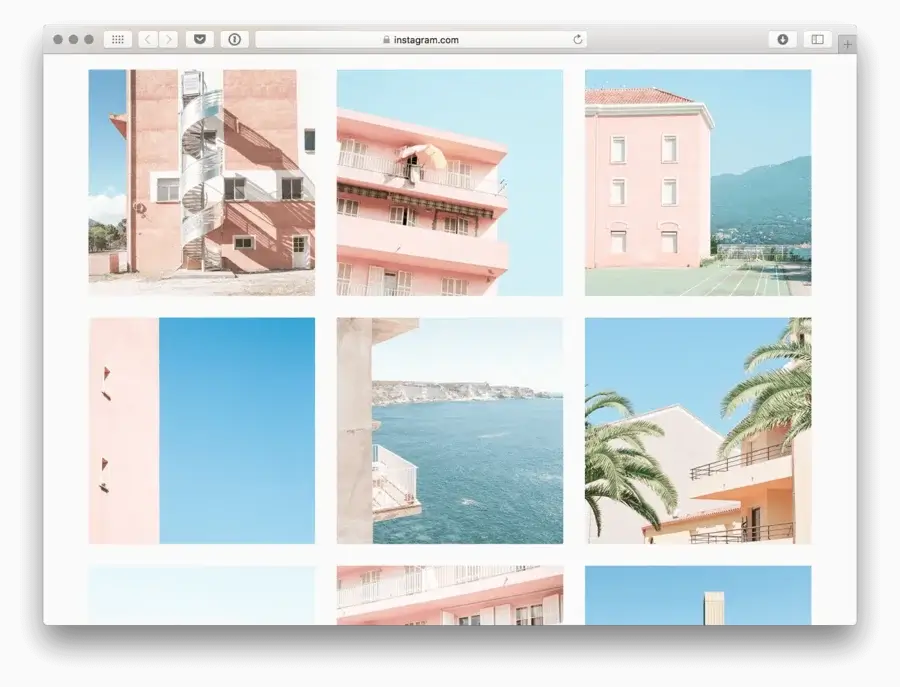 The owner of this account is a French minimalist photographer. He has a good sense of color and is not afraid to shoot photos in warm colors such as pink, blue, or green.It can be inspirational to try the same methods. Moreover, it can be nice to deviate from the now fashionable black and white ribbon. If you want something even brighter — read Matt Crump.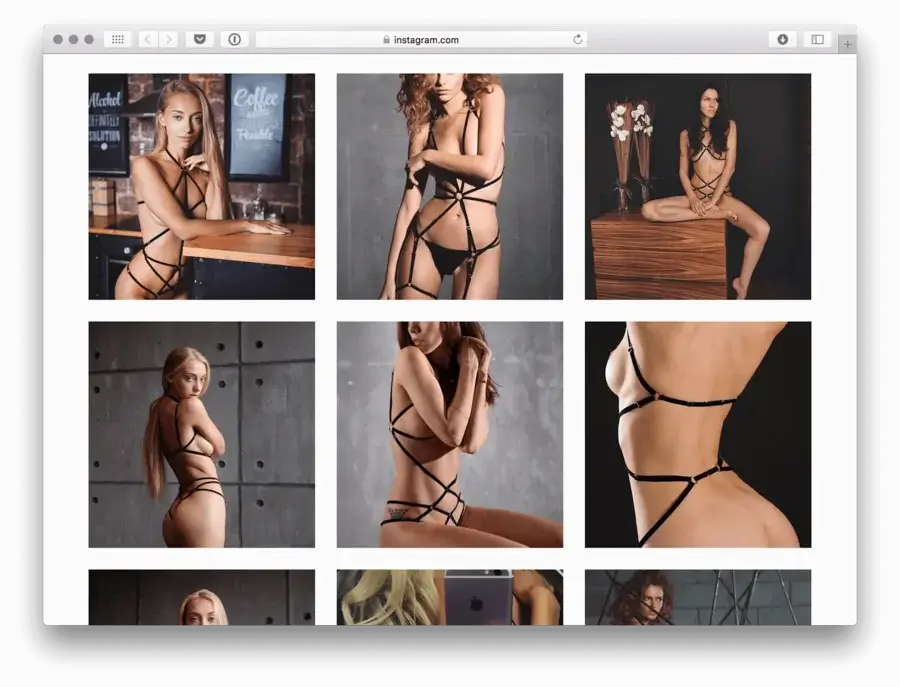 A small international brand of "rope clothes" - in "Couture de Nuit". They call their accessories "playsuits".It's nice to look at high-quality studio photos. The pictures are skilfully balanced, walking the tight rope of the Instagram rulebook: nipples and other saucy parts are 'just' covered, and angles are carefully chosen. By the way, the creator of the brand is also found in the pictures. Can you guess who she is?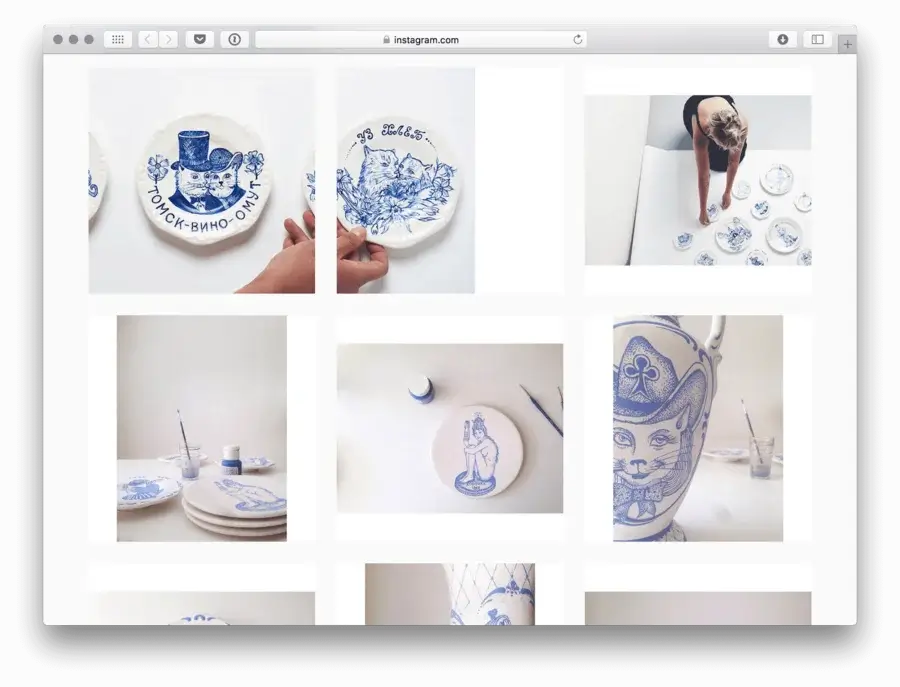 Valeria Monis is a designer and ceramic artist from Tel Aviv. She creates dishes inspired by Soviet prison tattoos. Where else will you see a plate with onion-shaped domes which top Russian orthodox churches (these tattoos symbolize the number of years a person has spent in jail – yes, some people take pride of that)? Notice how the tape creates collage compositions from several photos.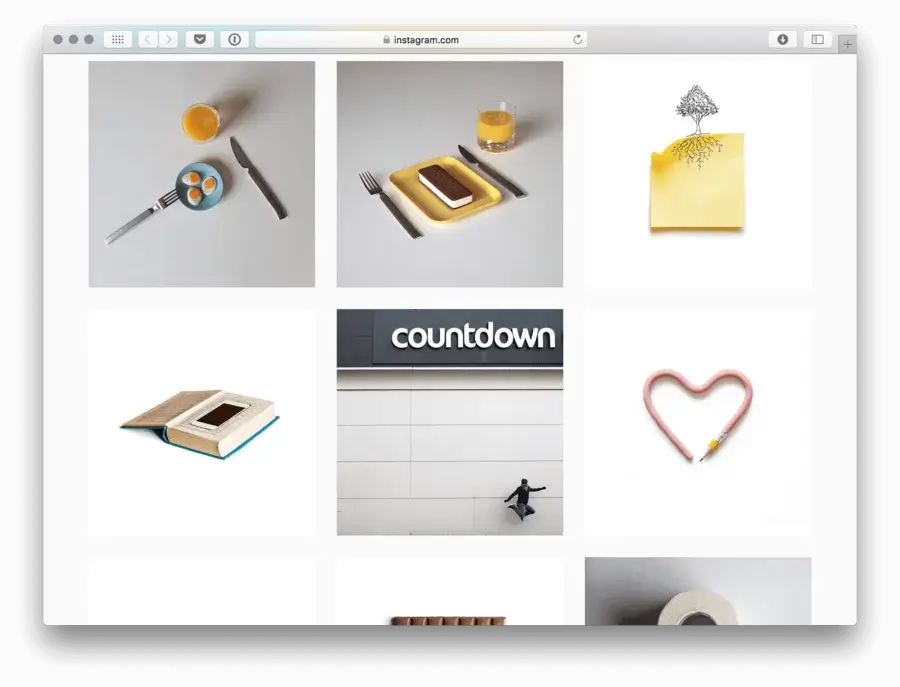 Eline Yolin is a minimalist designer. She creates amazing puzzle pictures from ordinary, every day items. The studio photos are masterfully combined on a white background with everyday gray.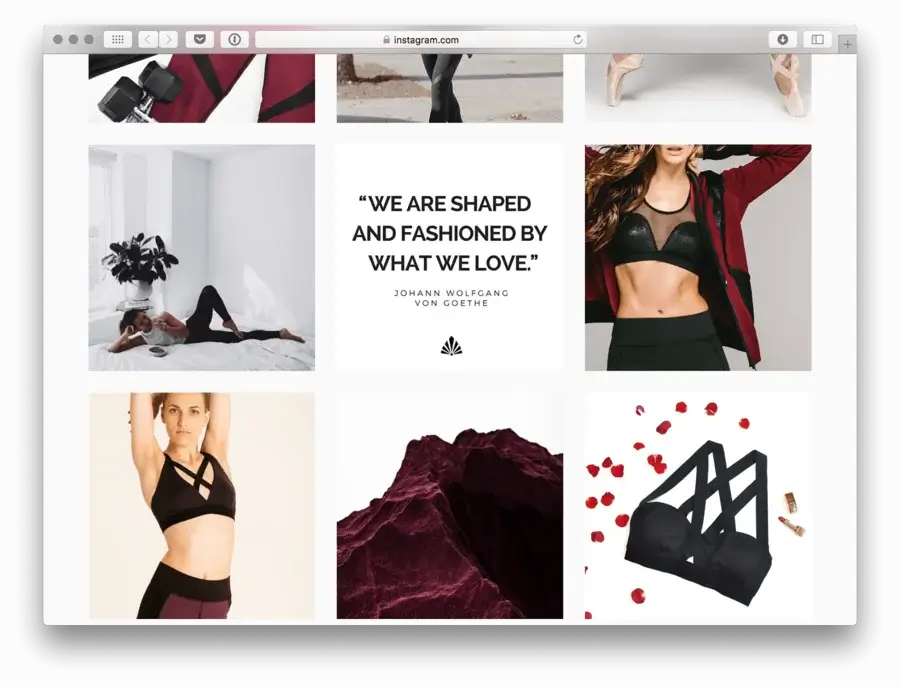 This is the account for the MICHI sportswear brand from New York.It's a nice idea how they combine photos with motivating quotes. In addition, objects and models are photographed in public while in motion. This method gives them style and spirit. Sportswear sells a particular image and these photos make you want to be like their models.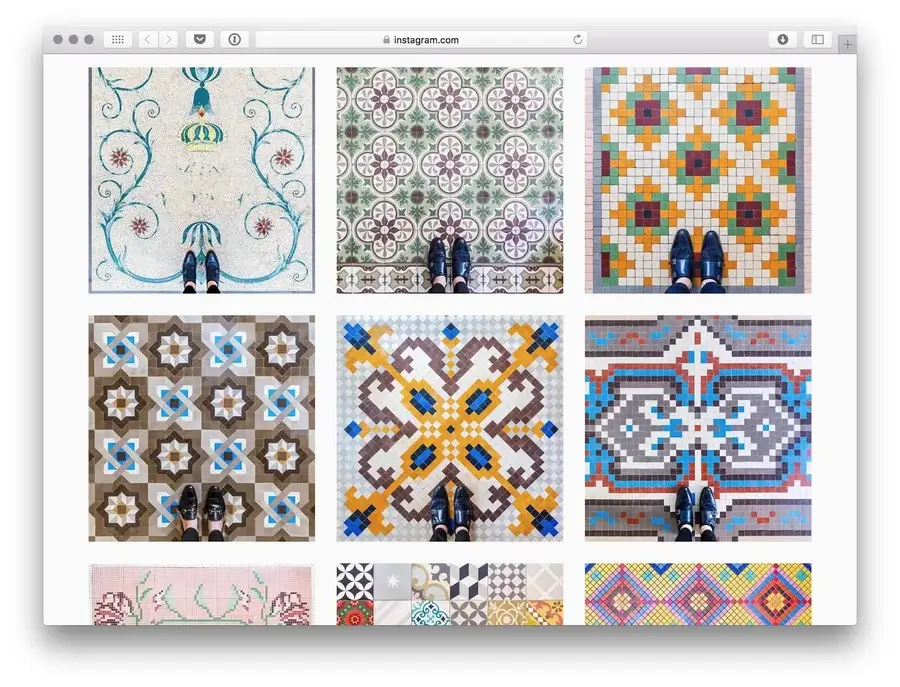 The account of the French photographer Sebastian Erras. Sebastian skillfully exploits a similar technique in all his photos. In them, he photographs Parisian mosaic floors under his feet. The pictures are bright and geometric. It makes you look forward to every new photo and makes you wonder "when will they end?"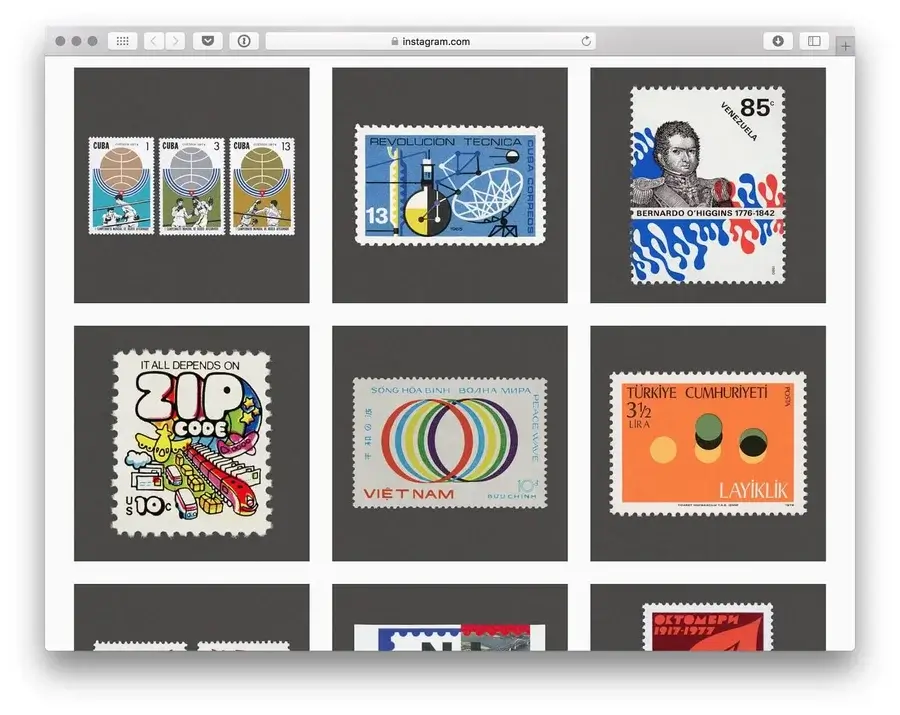 This is a great account for fans of graphic design and brands. Blair Thompson photographs his stamp collection and features the best stamp each day. The account grew from an intriguing fascination with philately into a small business. Blair has also published a book with the best photos from his collection.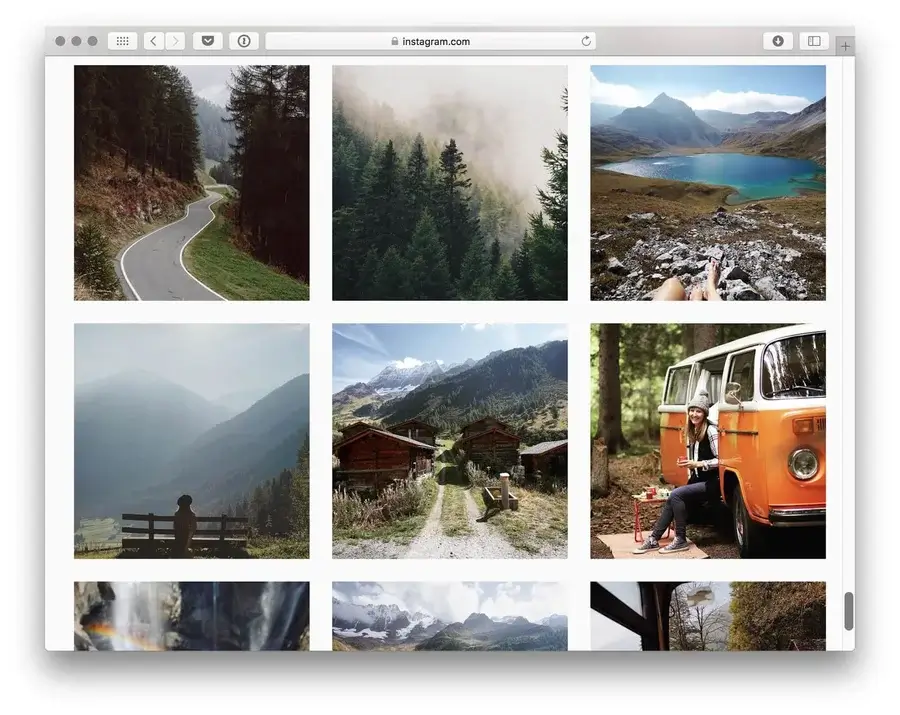 A couple of years ago, photographer Martina Bisaz bought a 1967 Fiat 500 and began to travel around her native country Switzerland. Her photos quickly became popular, and Martina became a famous Instagram travel instructor. It can serve as an inspiration that one can find social media popularity simply by focusing on one single topic; in this case, mountains and an old car.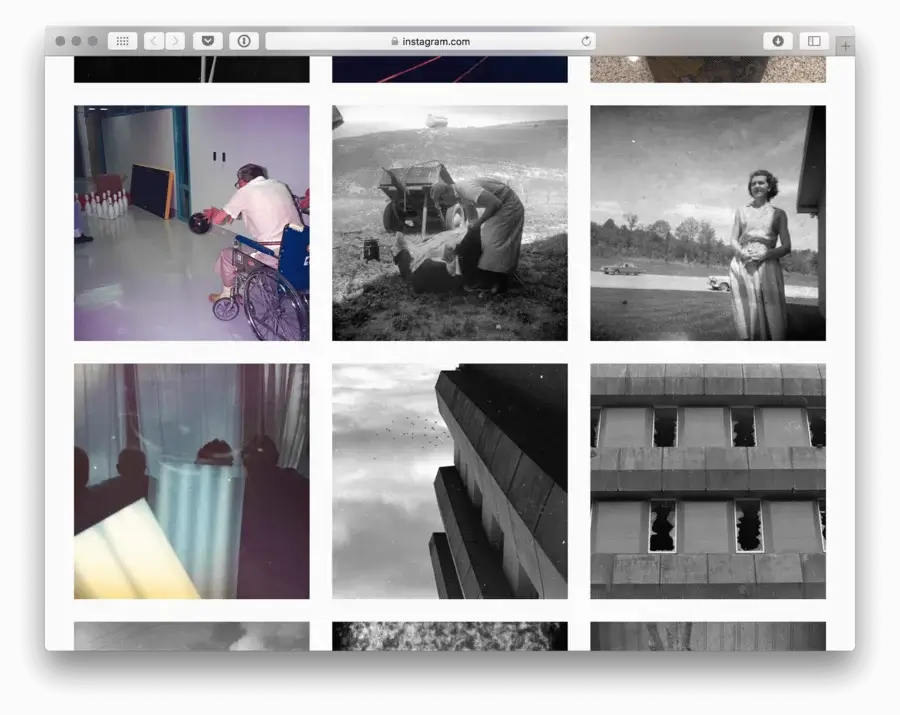 Photographer Levi Bettweiser is founder of the Film Rescue Project. He buys old coils of films, displays and scans them and then posts them on his blog. The best pictures end up on his Instagram account. Instagram helps Levy raise funds to buy and develop old coils. Recently, he bought 1200 film coils from an unknown photographer, which have been undeveloped since the 1960s.