Our winter updates keep going!
General Updates
Setting logging in the Onlypult account with social media platforms
You can easily set logging in to the same Onlypult account with different social media profiles. It makes the process faster and more convenient. Just configure different authentication ways in the account settings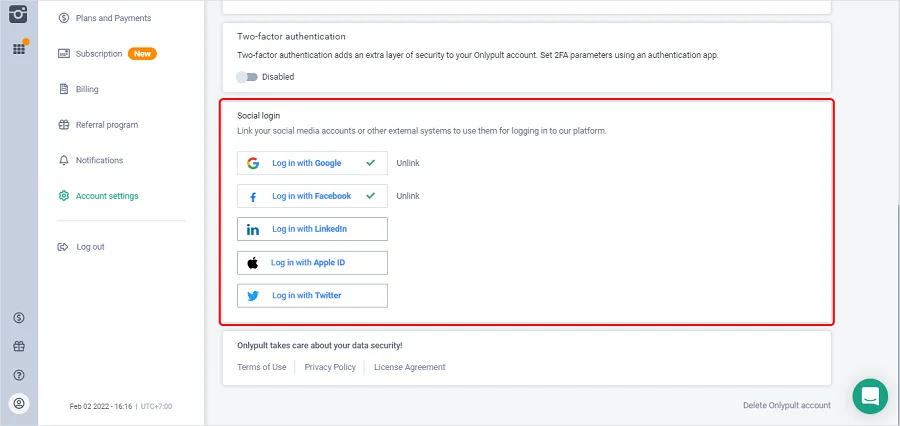 Welcome screen and last session saving
After signing up for Onlypult, our new users get redirected to the welcome screen. There they can overview the platform features and select the product they need: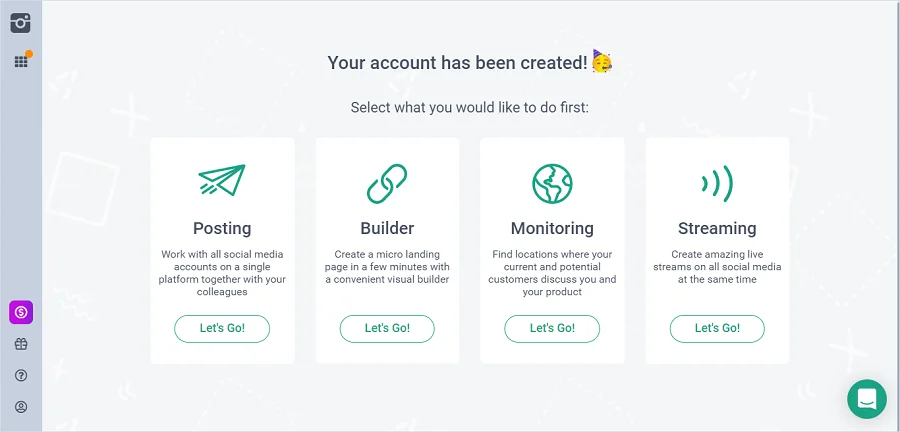 Users who log in with a new device or browser will get redirected to a similar page.
In other cases, when logging in, you will get redirected to the product page on which you finished your last session.
Onlypult Builder
New block Timer
The block allows you to set a countdown timer and select different operation modes and ways of displaying it. It can be helpful, for example, when running a time-limited advertising campaign or discount, or when you want to highlight some important information:
"Till a date" mode
The mode provides setting the date and time till which the timer is enabled.
"For a period" mode
Here you can set the time for counting down. The Repeat feature restarts the timer after it ends.
"Daily" mode
In this mode, the timer will start at 00:00 every day and count down till the specified time.
The Autohiding feature is available for all modes. Use it to automatically hide days and hours from your page when they end.
* The block is available for the PREMIUM plan and upper ones.
URL, preview, and page saving
We have redesigned the elements on the right toolbar of the Editor tab and the change saving mechanism of your page. Now every step you take is saved automatically, and you can see it in the preview picture.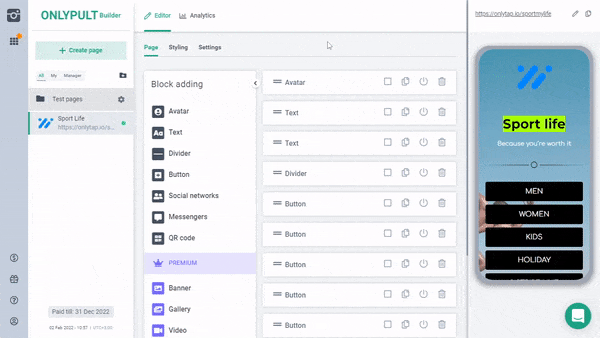 An animated progress bar shows the changing process (1).
You can copy a page URL by clicking on the new icon (2).
We have moved the page posting toggle to the Settings tab (3).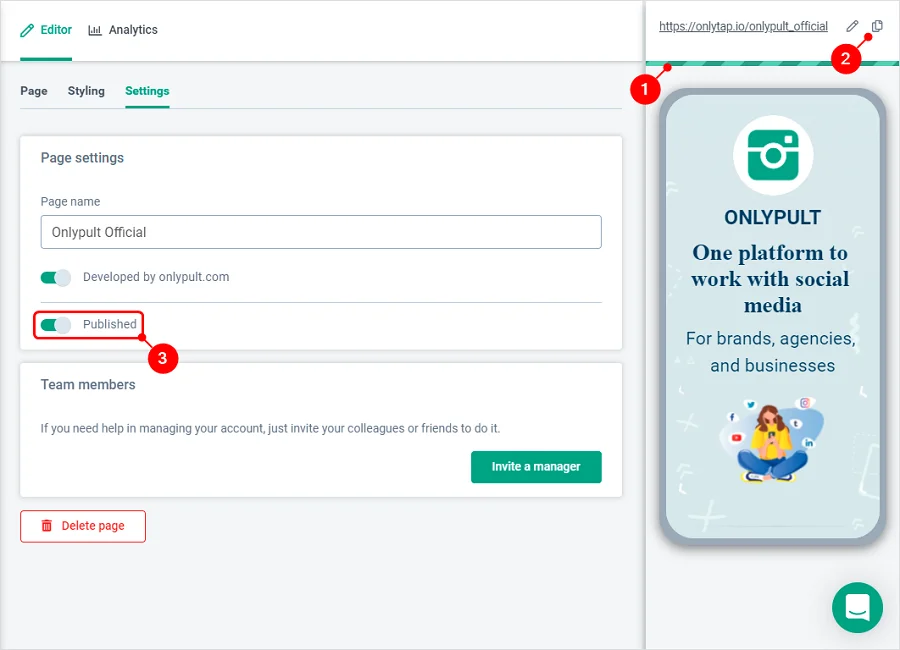 Updated text editor
The Editor tab appears on the top of the page and remains fixed when scrolling now.
Click on an empty area outside the text field to save the text changes.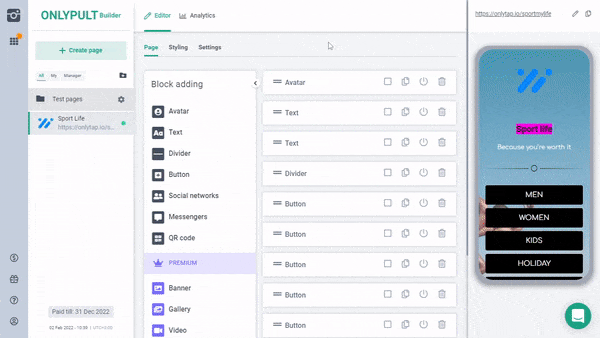 Bug fixes
General — The time zone window appearing bug is fixed.
Posting — The problem with adding LinkedIn objects is solved. You cannot select already added objects with expired tokens again.


Do not miss our further product updates! They are already coming.
Take care!