There are many stories in the world, which we do not hear or see. Witness Change wants to change it and Onlypult together with Instagram help us do it. © Witness Change
Witness Change is a non-commercial organization which aims to end the breach of human rights in society and to tell the public about this. Its In My World campaign highlights issues about people suffering from mental diseases all around the world: it aims to make us see, hear and appreciate such people. Photo and video stories are published on Instagram and on the website of the organization.
When travelling, the Internet is not always available, that is why it is almost impossible to publish posts at the right time. Onlypult removes such preoccupations – we just publish content when it is convenient for you, and it automatically appears on Instagram.
The first part of the project of Witness Change was held jointly with Handicap International. [The French Development Agency] (http://www.afd.fr/fr) sponsored volunteers' trips to Lebanon, South Sudan, Togo, and Madagascar. In those countries, they appointed meetings with people living in the conditions, which threaten their mental health.
During the campaign, photographers and operators made portraits of project participants and short documentaries about them based on their real stories. People told about their experience of being in prisons, refugee camps, living their lives in poverty and after the war, and about how that all affected their state of mind.
Robin Hammond's photos and videos clearly show lives and daily problems of project participants. By the way, Mr. Hammond is a famous photographer, many times awarded in the field of photojournalism on human rights and highlighting social issues.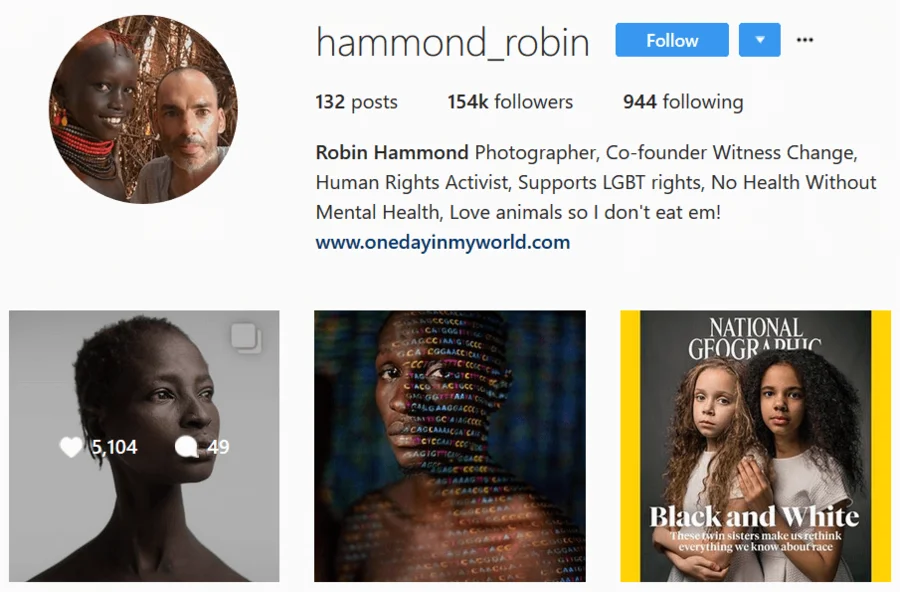 It was he who traveled to Africa together with Witness Change and Handicap International volunteers and pictured problems of African states in the field diagnosing and treatment of mental diseases.
For example, In Togo, Western Africa, the access to treatment and rehabilitation is so limited that faith and prayers are often practically the only therapy for mental diseases. Witness Change volunteers frequently came across cases when the safety of mentally ill people was provided only by keeping them chained or locked up at the back of churches. «Patients» were not set free until they recovered or got better – decisions on that issue are still made according to the "purely objective opinions" of local faith followers.
In My World campaign draws society's attention to complicated, under-covered but vital issues of public healthcare, especially with respect to mental health.
«Globally we do not pay due attention to mental health problems. They are not less important than heart disease or cancer. In a lifetime one in four people face such the diseases, for example, depression, one way or another. On average, people affected with mental diseases live 20 years less than common people. And we still do not pay proper attention to these diseases. We must change it. The first step is that society should recognize the problem. We hope to contribute to it, – Hammond explains. – We strongly hope that due to this campaign many people will share this issue on social networks and thereby add value to mental health and the accompanying diseases in the eyes of society all around the world. We want to change the view of mental health importance».
You can follow One day In My World on Instagram at @onedayinmyworld or explore onedayinmyworld.com website. The campaign is promoted on Instagram and Robin Hammond, the photographer, share its characters' stories on such accounts as World Press Photo's.
Witness Change will be holding their campaign during the next 3 years and is glad to have any support. The organization welcomes joint projects and highlighting new stories of the world audience. You can get in touch with them via the feedback form on the website.