Stories are posts which are by Instagram deletes automatically in 24 hours after they are published.
To schedule a story, press Add post and move the slider to Stories.

Important: a story cannot contain several photos simultaneously.
To see all published stories (which are not deleted currently), go to the corresponding section on the Instagram tab: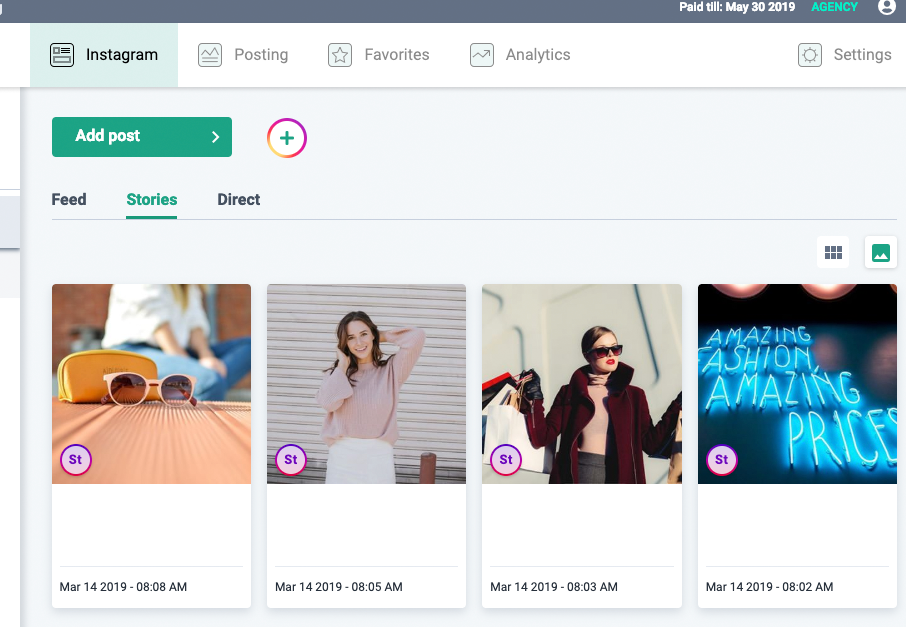 Here you also can delete a story ahead of time. But you cannot change the story content so far if it is already published.
Content and restrictions:
Text and hashtags are not shown on a photo

Hashtags are inserted in the search bar

A geotag is not shown on a photo but is inserted in the search bar

General settings of the app do not affect the display of stories published via Onlypult (visibility, sharing, replies, etc.) – Stories are visible to everyone.