Black Friday helps saving money on useful services. We have analyzed past promotions and made a selection of companies that can offer discounts this year.
We recommend checking the final price in 2020 on official websites of services or social network accounts.
Services for marketers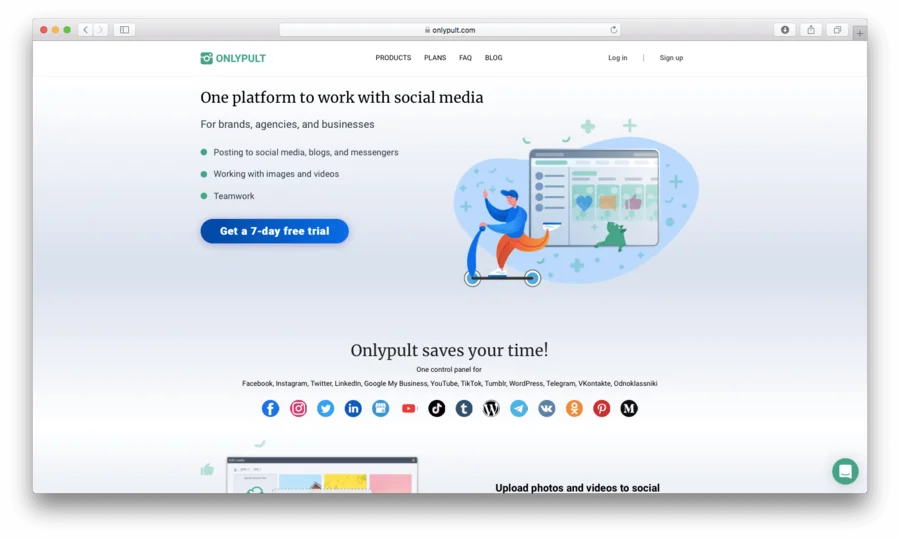 A single platform to work with social media for brands, agencies, and businesses. It allows optimizing the time of maintaining sites. After publishing posts, it is easy to track how much subscribers are involved in the content and analyze the effectiveness of the SMM strategy selected.
Features
One account for profiles on all social networks. Everything in one place: no need to re-login — and the work is done on one tab.
Creating multiple links and micro landing pages. Manage traffic from social networks and increase sales.
Teamwork. Invite team members to manage your account without providing passwords or other contact information.
Price
Depends on the plan. START — $15 per month, annual PRO plan — $55.30 per month. Free trial period — 7 days; there are free plans for Builder and Monitoring.
Black Friday discounts
Including the discount, the lowest price can be $13.50 (10% discount on the monthly START plan) and reach $474 (50% discount on the annual PRO plan).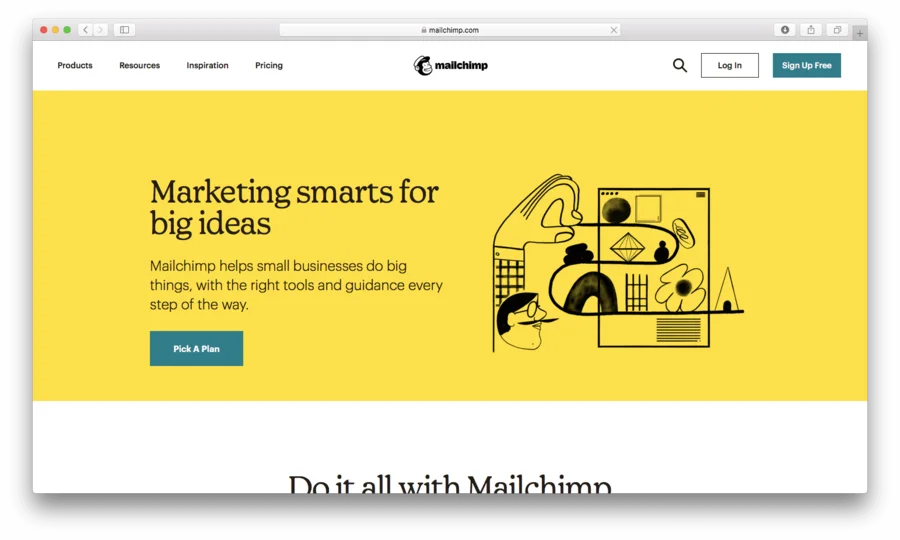 A mailing service. Helps small and medium-sized businesses get into the inbox folder: maintain loyalty, send personalized offers. When a mailing list subscriber needs a product or service, they are likely to choose a well-known brand.
Features
Integration of 250+ different services and applications to optimize the work with mailing campaigns.
Block editor and a large number of templates. Create e-mail designs without knowledge of HTML and CSS.
Summary analytics. Compare data on the e-mail opening rate, the number of clicks, and unsubscriptions for several recent mailings at once.
Price
Three plans: Essentials — $9.99, Standard — $14.99, and Premium — $299.
Price on Black Friday
Discounts of up to 50% depending on the plan.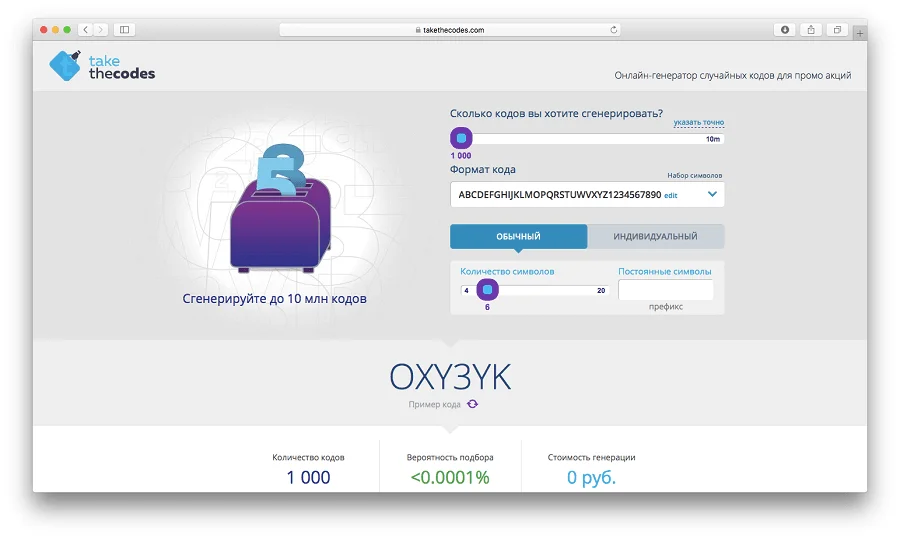 A multi-functional online random code generator for advertising campaigns and promotions. Allows creating from 1000 to 10 million codes online without registration.
Features
Configuration of the required format of the promotion code. There are ready-made character sets and opportunities for individual design.
MD5 is enabled. It is a hashing algorithm that allows protecting the generated codes.
Codes are not repeated. You can see code examples during the setup process.
Price
Price Up to 1000 codes — free of charge. Up to 10 thousand codes — $3.85, up to 100 thousand codes — $5.14, up to 1 million — $10.29, up to 10 million — $25.75.
Price on Black Friday
Depends on the number of promotion codes generated. On average, the discount will be from $3 to $25.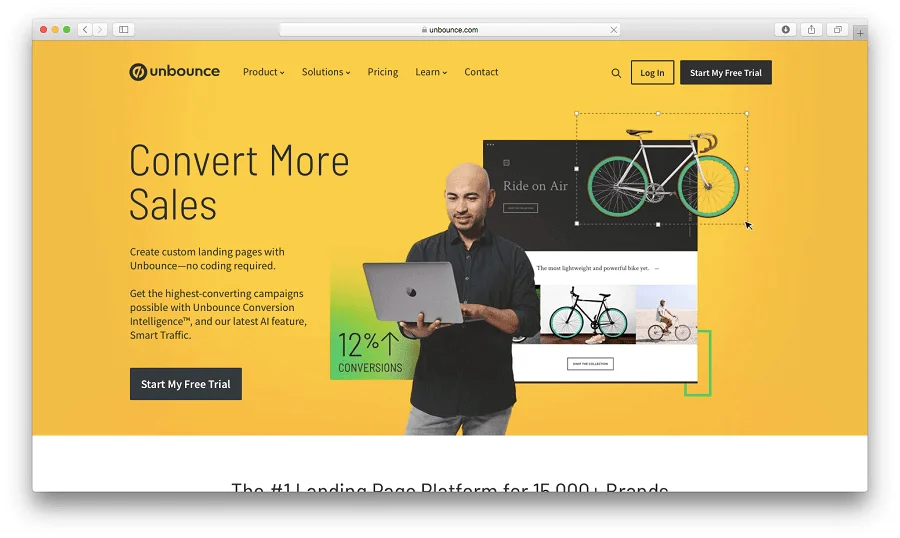 Allows quickly developing a landing page without the participation of designers and programmers to test the advertising concept or determine the pricing policy when launching a product.
Features
A/B testing. Evaluate which version of the page worked better for increasing the conversion rate.
Visual editor with templates that can be used by a non-professional designer.
A comprehensive assessment of the website. Evaluation parameters include website loading speed, adaptability to mobile devices, and text optimization quality.
Price
A 30-day free period. The price of the standard monthly plan is $120. When buying a yearly one, a 10% discount is applied.
Price on Black Friday
Discounts of up to 20% on the standard monthly plan are possible, which means that the price will drop to $92.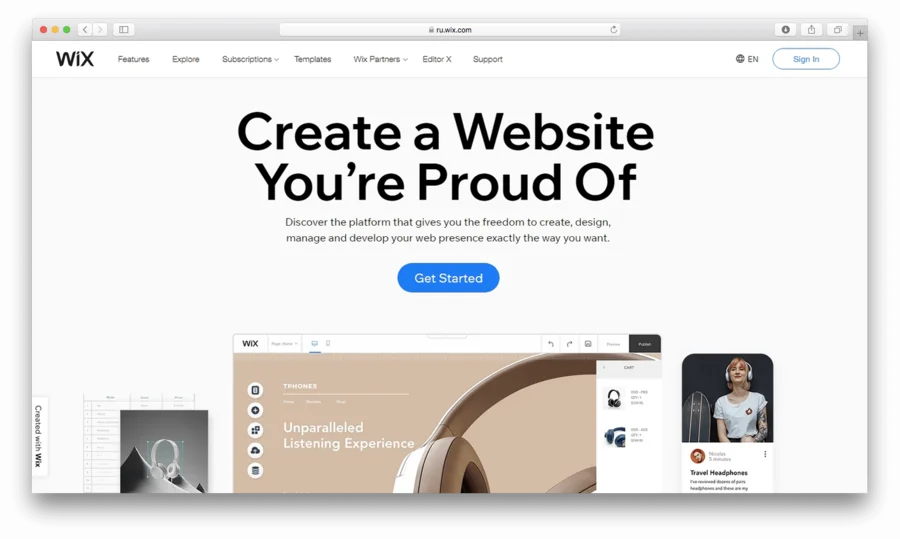 It helps create a website from scratch on your own or with the help of WiX ADI artificial intelligence, which works based on user responses and provides a ready-made solution.
Features
500+ adjustable templates are available. Use page options developed for different business areas.
Special blocks for online stores. Upload necessary pages to the website builder: shopping cart, product gallery, similar products.
Corvid platform for developers. Create web applications with simple programming.
Price
Subscription — from $3 per month for basic plans. Business — $6 - $13 per month.
Price on Black Friday
Discounts depend on the selected package. On average, the reduction is from 10%.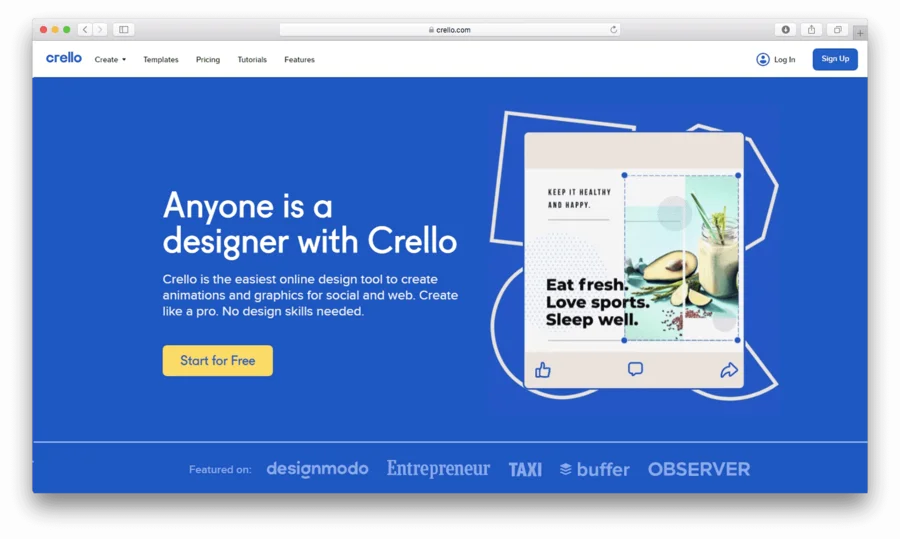 A functional online editor for images and videos. You can use the service to create a visual design based on photo-, video-, and animation templates.
Features
30 000 templates for popular social networks for different marketing tasks and formats.
6 500 animated templates, 32 000 Full HD videos, and animated objects.
Premium photos and royalty-free images, that you can use for your design.
Price
An annual subscription to Crello Pro is more profitable than a monthly payment. If you pay for a year, you will save 20% and pay $95.88 instead of $119.88.
Price on Black Friday
Discounts of up to 50% on the annual plan are available.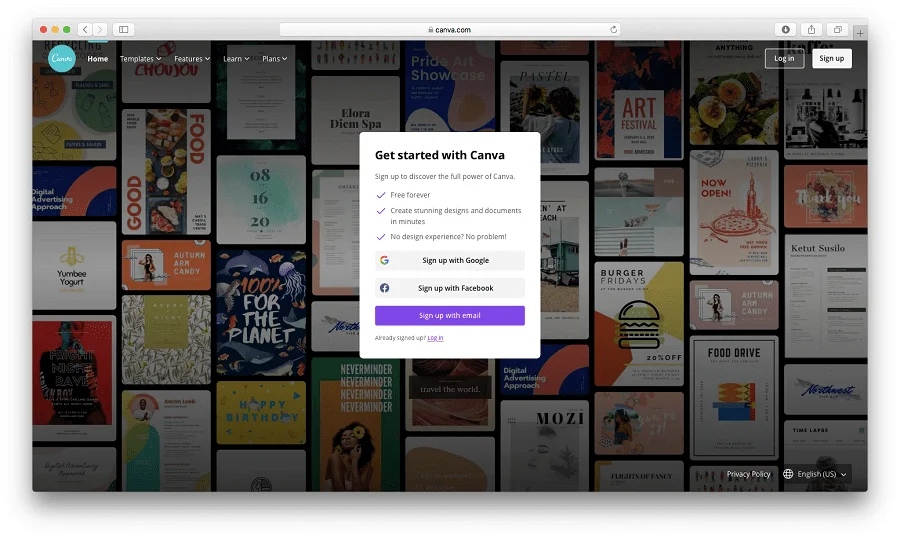 A cross-platform service to work with media content. The platform includes a graphic designer, a template catalog, an editor, and a library of stock photos, videos, and music.
Features
Template editor. There are multi-page templates, for example, creating presentations for different types of slides.
Create a design from scratch using tools such as grid, geometric shapes, gradients, lines, drawings, and graphics.
Interactive content. Integration with Giphy (GIF catalog), Typeform (survey forms), and other popular services.
Price
The fee-based premium version includes advanced features. The PRO subscription costs $12.95 per month and $60 — per year. The free trial period is available for a week.
Price on Black Friday
Discounts of 20% on the annual plan are available.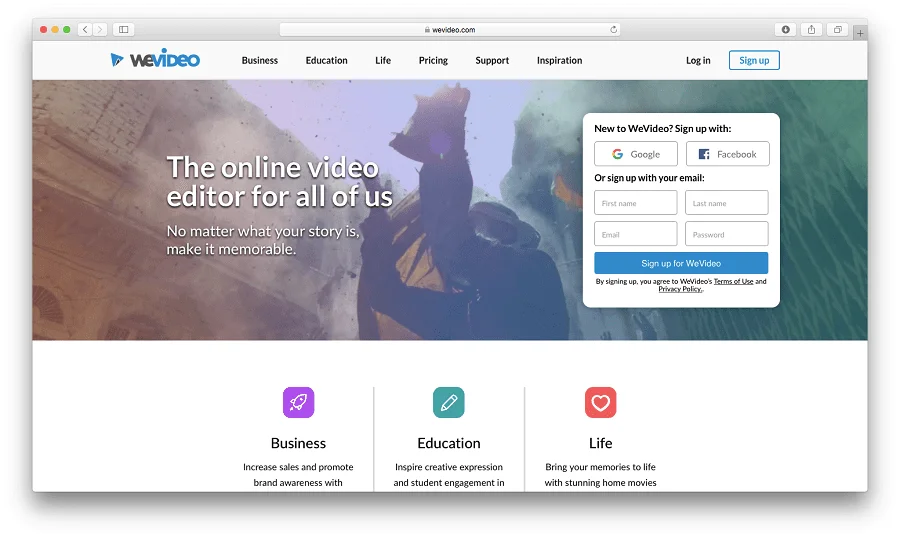 An application for creating and processing videos online. Its developers believe that any story can be made memorable. The service is available both for browsers and mobile devices.
Features
Three editing modes: storyboard, timeline, and advanced mode. Move files in any desired sequence.
Titles and captions. Add texts in most of the languages, choose special effects and music.
Download from the cloud service. You can select the desired video clip not only from the device memory but also from the cloud.
Price
The free plan has restrictions on watermarks. Fee-based accounts are available from the Power plan costing $4.99 per month to the Business plan of $29.99 per month.
Price on Black Friday
Discounts of 10-20% depending on the selected plan.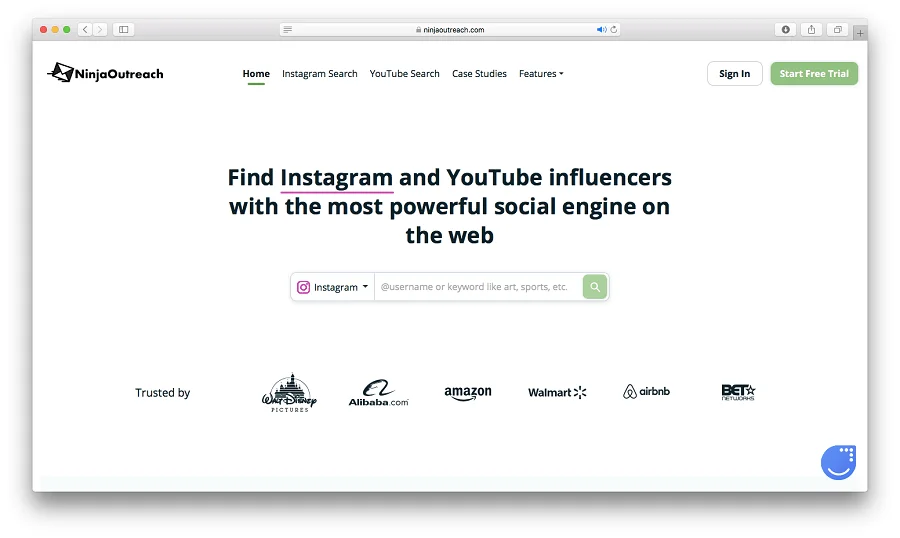 It helps find influencers and bloggers for specific marketing tasks and products. It is one of the ways to increase brand loyalty and sales.
Features
Selecting bloggers. Social networks: YouTube, Instagram, Twitter, TikTok. Personal blogs on separate platforms.
In-built CRM system to manage marketing and information campaigns on your account.
E-mail marketing. Auto-mailing, segmentation of mailings, personalization. Analytics are available.
Price
The Flex plan costs $119 per month for the annual subscription. If you pay for the monthly subscription, it will cost $299.
Price on Black Friday
In 2019, they offered a lifetime subscription. The lowest price, depending on the selected plan, was $360.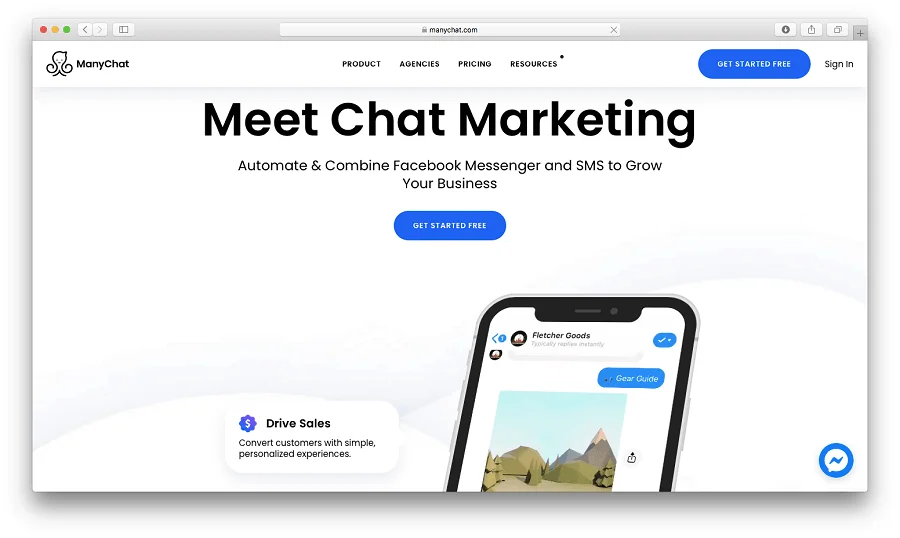 Creating chatbots in Facebook Messenger to simplify the work of the support team and sales department. The bot sends messages in a pre-set order and takes into account the time delay.
Features
Subscriber's profile. You can see the data of each user who interacts with the bot. The data is as follows: where they are from and which mailing list they are subscribed to.
Automatic reporting. The service is aimed at advertising campaigns. One will be able to analyze the performance of ROI and attribution. Cohort analysis and LTV reports are available.
Reporting and analytics. Daily, monthly, or weekly reports on clicks, conversions, openings, and submissions.
Price
Subscription — from $10 per month. A free trial period is available.
Price on Black Friday
Subscription discounts from 10%.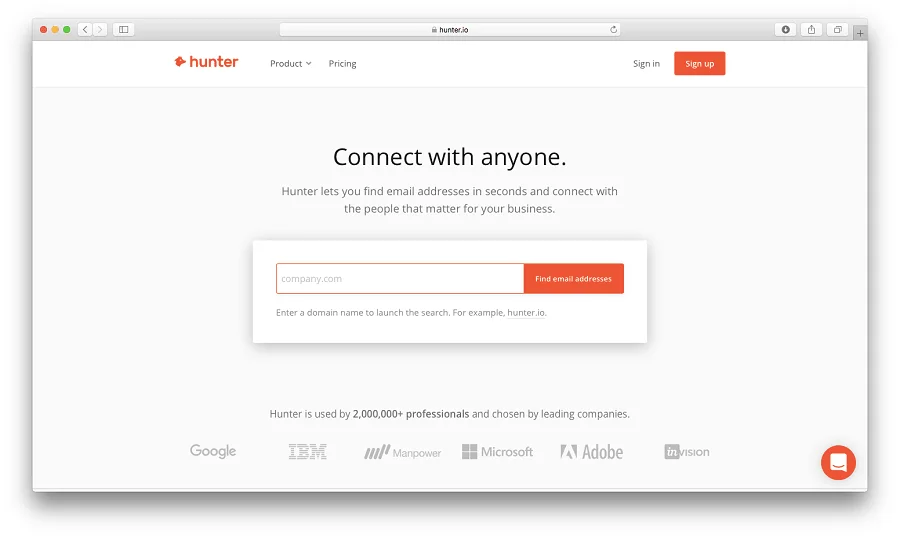 A service for verifying e-mail addresses. It tracks contact information that users leave available to the public: for example, on websites. This data can help prepare a personalized offer.
Features
Website scanning. Enter the domain name of the company's website for which the person is supposed to work, and the service will scan the website and show search sources.
Browser extension. Once installed, this extension is easy to use by clicking on the button in the upper-right corner.
Launch a mass search according to the specified parameters, e.g., position or business segment.
Price
Fee-based plans — from $49 per month. When paying for a year, you save 30%.
Price on Black Friday
Discounts on annual subscriptions of up to 40%.
Services for monitoring and analytics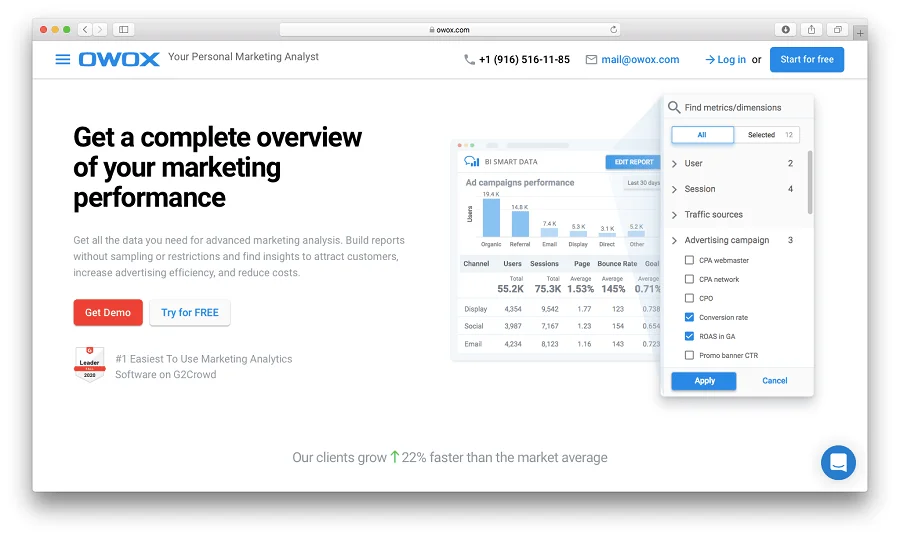 The service automatically collects data in one place, which is important for conducting marketing analysis and evaluating the results of advertising campaigns, which allows optimizing the budget.
Features
Importing data about expenses from Google Analytics and other services. Analyze your ad campaigns effectively.
Automatic reporting. For advertising campaigns, one will be able to analyze the performance of ROI and attribution. Cohort analysis and LTV reports are available.
Traffic analysis. Tracking the client's roadmap for all entry points.
Price
Subscription — from $42 per month, including discounts that appear on the website from time to time.
Price on Black Friday
Last year, there was a 60% discount when purchasing an account for three months.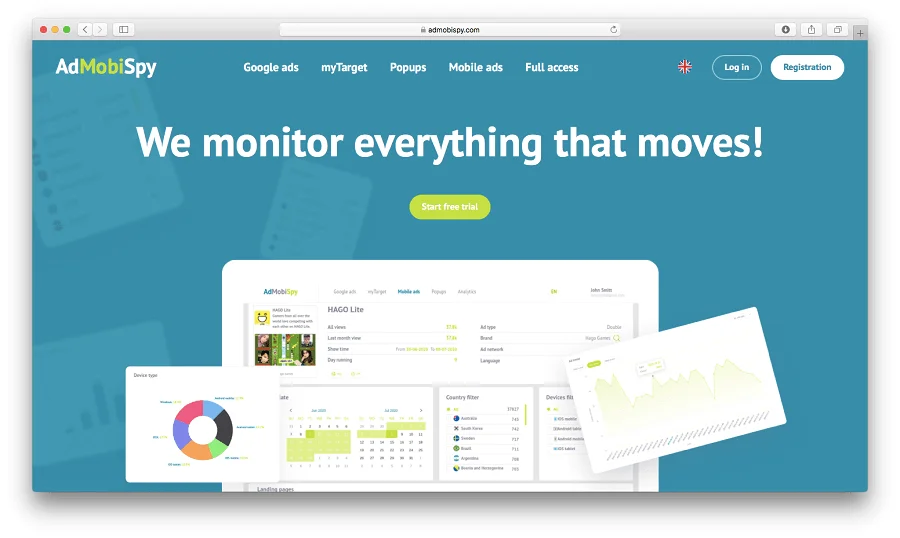 A tool for monitoring competitor ads. The service helps analyze competitors' advertising campaigns — from targeting settings to the sales funnel. It helps increase ROI by quickly optimizing ads.
Features
Download not only ads of any kind but also landing pages.
Reducing the time to create an ad. Keep tracking efficient and non-efficient activities. The coverage includes 183 countries, you can monitor more than 27 thousand ads per day.
AdMobiSPY unified system. All information is conveniently structured and represented.
Price
One of the most expensive services on this list. The price of the monthly subscription is $599.
Price on Black Friday
Discounts of 10% may be granted when purchasing a yearly subscription.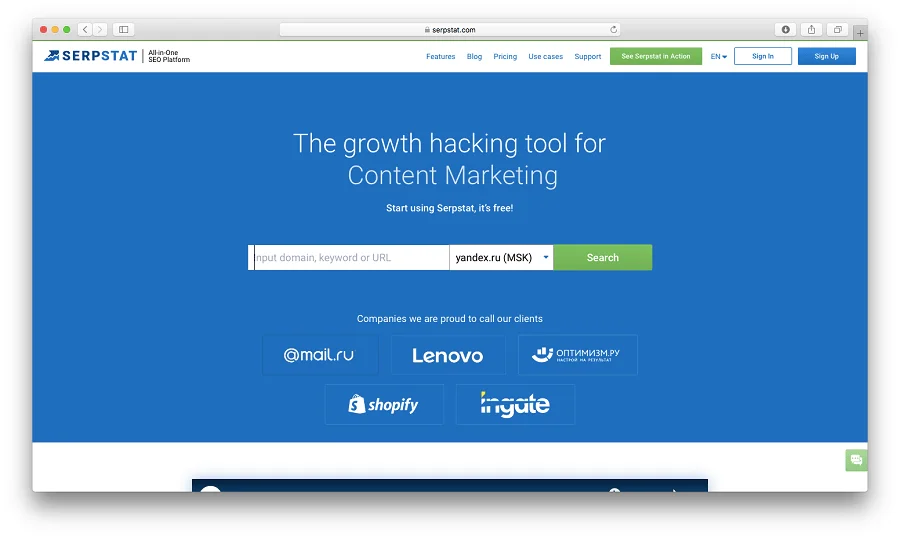 A multi-functional SEO platform with an analytics search engine and statistics data collection service. Saves the full search history and analytics data for all created projects.
Features
Analysis of keywords. It will help to extend the semantic core of the website and reach the top in search results.
Analytics search engine. The service allows finding competitors and identifying their strong and weak points.
Website audit. The profound examination of website pages according to ranking criteria and the identification of errors that may affect search results.
Price
Subscription — from $69 per month. When paying for the annual one, you get a 20% discount.
Price on Black Friday
Last year, there was a discount of 30%.
Services for those who work in the digital industry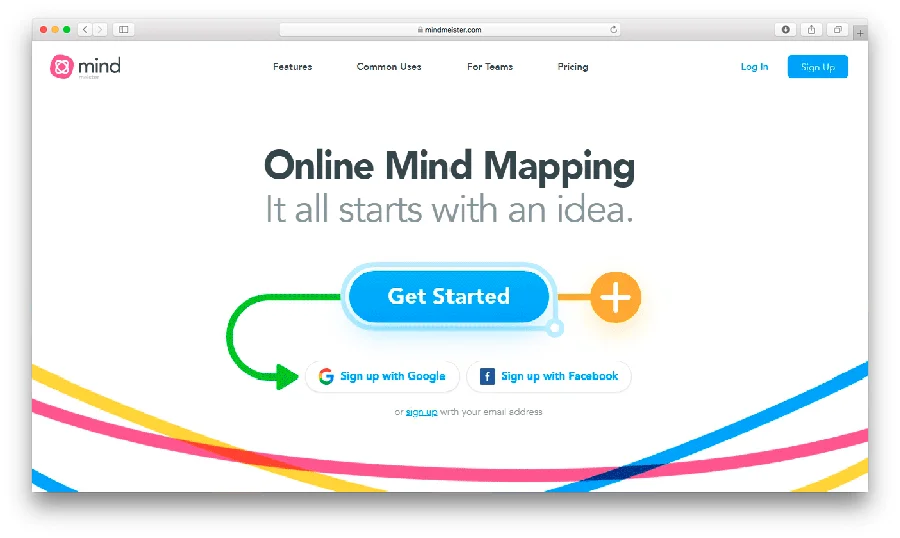 A mind map editor. It is useful for strategic sessions and brainstorming: it is convenient to share notes, ideas, and plan projects with the service.
Features
Templates of mental maps. The service contains a library where you can select the desired map format.
Creating presentations. You can create a presentation from the mind map right in the service interface.
Project boards. You can assign tasks to employees within a project and track progress
Price
For personal projects — $4.99, the Pro plan — $8.25.
Price on Black Friday
Last year, a discount of up to 20 was available.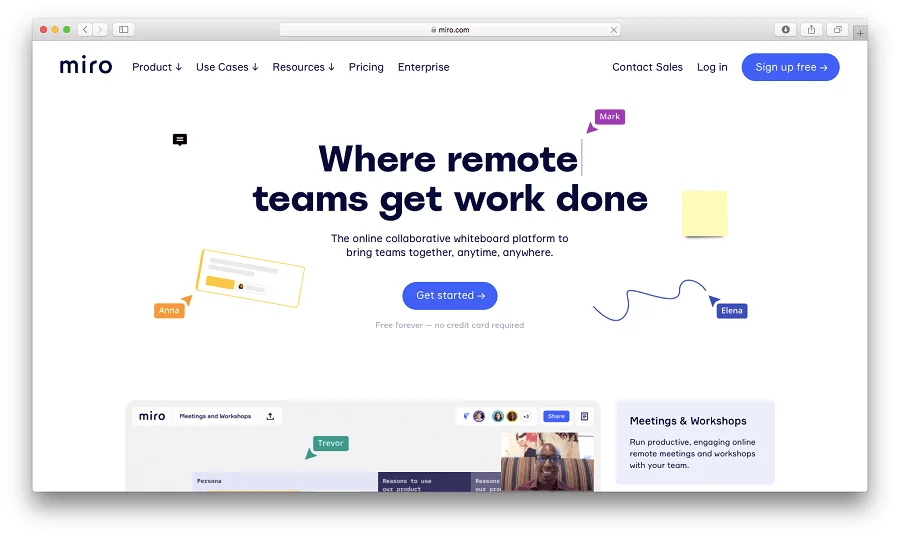 A virtual board for individual tasks and teamwork related to projects: here, you can create sales funnels and also upload charts and flowcharts. The platform supports almost all media formats.
Features
Screen sharing and videoconferencing. Allows enabling screen sharing and communicating with other participants.
Comments in real time. You can tag stickers to see who has suggested an idea and change their color, size, and fonts.
A timer that allows limiting the time spent on working with tasks.
Price
Depends on the number of people in your team. The lowest monthly subscription price for two people is $8.
Price on Black Friday
Discount on the annual subscription of 25%.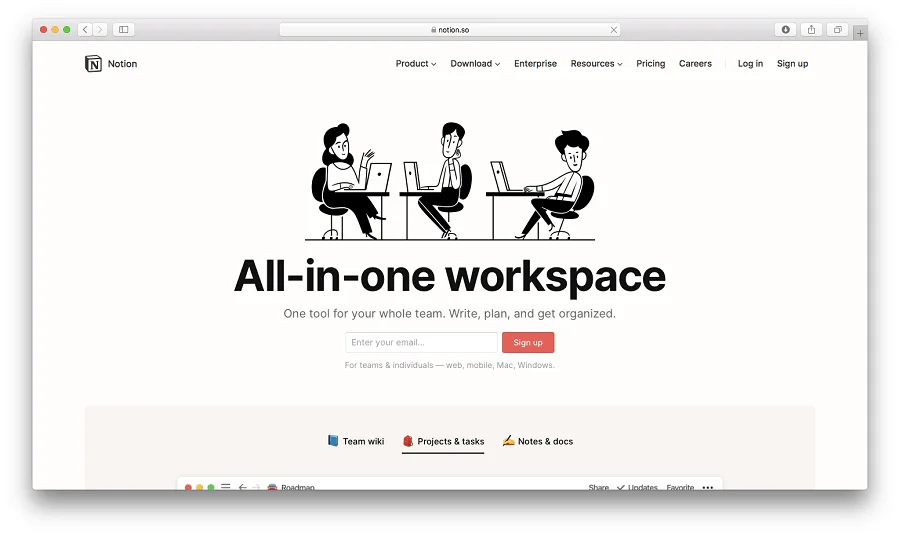 A project management service with great features. Solves the maximum number of tasks. You don't need Google Doc, Evernote, or Trello. You can write notes and work with trackers and lists.
Features
Knowledge base with user-friendly navigation. That is a kind of personal or team Wikipedia, where all necessary information is stored.
Manage tasks and projects. Create project roadmaps, monitor task fulfillment, and develop content plans.
Notes. You can keep a diary, make lists of personal tasks, keep lists of movies, TV shows, or books you have read.
Price
Depends on the number of people in your team. The lowest price of the monthly Personal Pro subscription is $4.
Price on Black Friday
Last year, there were discounts for all new users.
Black Friday is an opportunity to save money on buying useful tools for the whole year. Services help automate routine processes such as collecting analytics data, reduce the amount of time spent on publishing content, and analyzing advertising campaign efficiency.
Don't miss the chance to save money and try useful services.