Canva is a resource where you can create Instagram posts, story templates, and YouTube cover templates. It's an excellent design tool. Recently, the Canva team released a list of Instagram Trends. Let's take a look at them.
1. Guides
The guides category has indeed appeared recently on Instagram. It is a helpful thing for collecting your relevant posts or making an attractive selection for your followers. You can create a guide for your niche. These can be either your blog posts on a specific topic or your favorite travel spots.
2. Vertical videos
The trend for short videos from TikTok came to Instagram a long time ago. Nowadays, making short videos is a must-have. You should make videos for stories, promote advertisements in stories, do some visual, animated things for your posts so that users watch them for longer.
3. Applying filters to stories
Honestly, in 2021, this is no longer a trend. Everyone has been using filters on Instagram for a very long time. There is a large number of them. You can search for absolutely any filters through the filter search, find those that change your appearance, or those that just add some retro effect or text.
It is more likely a trend now to create a unique filter. It is not that expensive. It costs about $10. Or you can spend some time and learn how to make it by yourself. Now any user can create their filters for stories.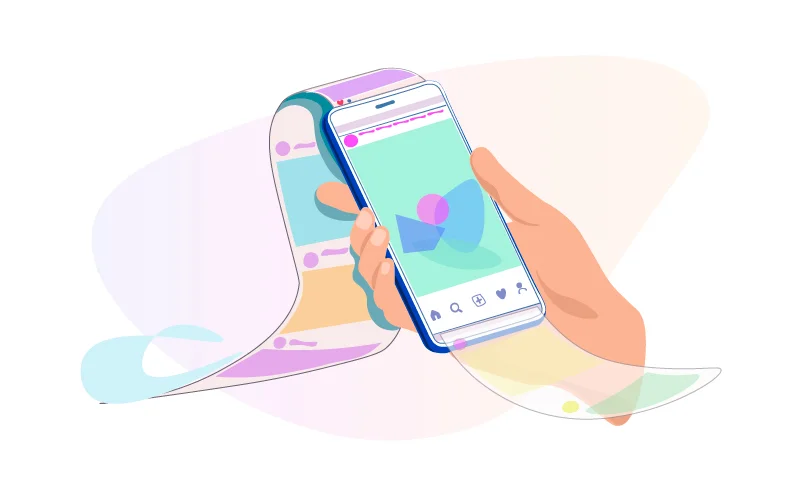 4. A large number of stories
It is not a trend but rather a feature of some bloggers. If your stories are useless, it is not interesting to watch them. In this case, the more stories you post, the less they are viewed. Therefore, if you have something to say, then a lot of stories are good. If your stories are just a collection of unclear pictures and are not catchy for people, do not post so many stories or think about what information you can share with people and make your stories more attractive.
5. Unique calls for reactions
Story reactions help the algorithm to increase your reach. The more of them your Stories get, the better.
Better to ask some provocative questions, keep in touch with your followers. Of course, sometimes, you can ask followers to send you a reaction. But do not simply ask to do that, but, for example, explain that reacting to stories, they can vote for some of the answer options.
6. Fighting against bullying
If you are facing bullying or hate, you can add stop words on Instagram. And if a person writes you any of the triggers, his comment will just not be sent, and you will not see it.
You can also filter out who can send you comments. For example, only your followers can send you comments. Or you can limit the communication so that only people you follow can leave comments. That means that you know this person, you are following him - so only this kind of person will be able to send you comments.
7. Shared live streams
You can do shared live streams for promotion. You can invite an expert from a similar niche to share a stream helpful for both bloggers' followers. Plus, if it is successful, you will exchange followers and grow your audience.
8. Reels
Instagram Rills is available in many countries and is gaining popularity.
9. Battles
A format when one blogger gives an assignment to another blogger.
10. Animated stickers
The design of Instagram stories has reached a new level. Each story is a piece of design art. GIFs and animated elements play a crucial role in it.
11. Selling your information products
2020 made us think about how we can earn extra money online. Instagram is one of the platforms where you can do it.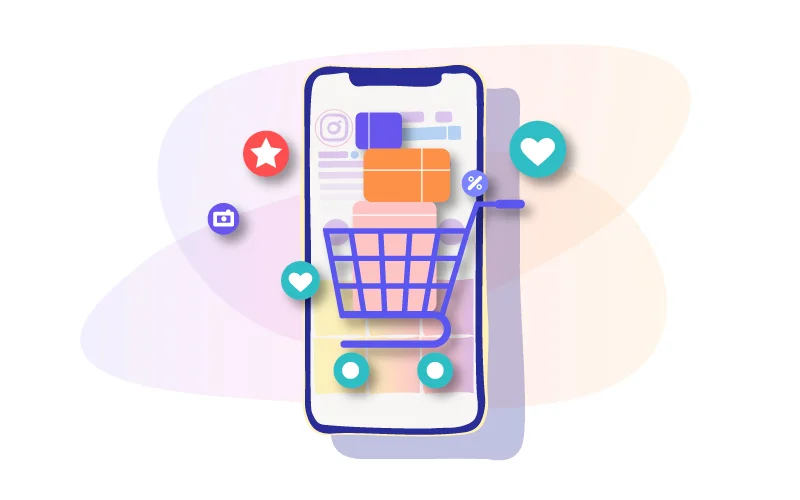 12. Marketplace
Also available in many countries. Now you can find products and buy directly from the Instagram app.
13. Questions and tests in stories
Nowadays, it is quite a traditional tool for communicating with the audience. But if you have useless questions and boring tests, then they will be useless.
14. More Call-to-actions in Posts
Variations of doing this trend: vote for one of the options, rate an item from 1 to 10, challenge, promise gifts for activity.
Many bloggers use this method. But if your texts are so bland that you have asked to read them, then you need to work, first of all, on the quality of your text. It is much more important to write interesting posts and engage your audience with relevant questions about your blog topic, rather than encourage them to write numbers from 0 to 10 just because no one comments on your posts.
15. Link in the profile bio
If you do not have the right profile bio and people cannot understand what you do in the first 30 seconds of visiting your profile, you should urgently correct this mistake.
16. Quality texts
Instagram has a big reading audience. Accordingly, it is necessary to write good, high-quality texts. Posts with hashtags or emoticons remained in the distant 2015.
17. Thoughtful visual
Of course, Canva hints that you can plan your Feed.
Lively, beautifully designed feeds are great. You need to pay attention to planning your Feed.
18. Use of all types of content
Do not forget to use: feed posts, stories, IGTV, Reels, masks, marketplace, and guides.
You never know through which of the publications a new follower or potential client will come to you. Some users love some formats more than others. So, if you only have feed posts and mentions right now, see what happens in them. Are the posts good, or is there a lot of spam and ugly, incomprehensible photos? Clean and remove mentions. Think about what else you can add to your Instagram so that users have something to do on your page.
19. Increasing the advertising budget for bloggers
Canva tells us that 'big' bloggers now have very high promotion prices. Therefore, if you are a small brand or a beginner expert, you should most likely turn to the same micro-influencers and micro-bloggers like you: exchange audience, do mutual PR. Of course, you shouldn't forget about targeting where you know what you are spending on, who is watching you, and you can control the audience you are targeting.
20. Video subtitles
Almost 65% of users watch stories without sound — either at work, on transport, or somewhere. It is for them that you briefly prescribe what you are talking about in your video.
21. Less text per story
On Instagram, everyone knows that you can stop a Story by clicking on it with your finger and reading the text there. Still, if it's a large text, most people are likely to skip the story. Therefore, write within reasonable limits and remember that brevity is the sister of talent.