Pew Research Center began tracking social media usage and activities back in 2005. The statistics showed that only 5% of adults used social media channels. By the year 2011, these statistics rose to almost 50%, and in 2019, 72% of the population uses at least one type of social media channel. With the statistics mentioned above, you can surely recognize the importance and influence social media has in our everyday lives.
The social media industry is booming at a high level, and marketers are taking it more severely than ever. Marketing is a process of delivering value to your customers. And social media is a fundamental tool for modern marketing trends and helps you to build an online presence for your business.
Social media management is a must-have strategy in today's organizations. This technique is used by businesses to create, analyze, and schedule contents on social media channels that should be on your checklist such as Instagram, Facebook, Twitter, or Snapchat. However, the job is just as tricky as it sounds. Your social media team must always remain agile from developing tactics to posting content as well as responding to customers. The good part is, this tiresome work can be streamlined with social media management software.
Social media management tools help you to create and schedule content on multiple social media platforms. Let's discuss the top 5 strategies on how to improve the effectiveness of your social media management.
Top 5 Strategies on How To Improve the Effectiveness of Your Social Media Management
1. Create Top-Notch Visual Content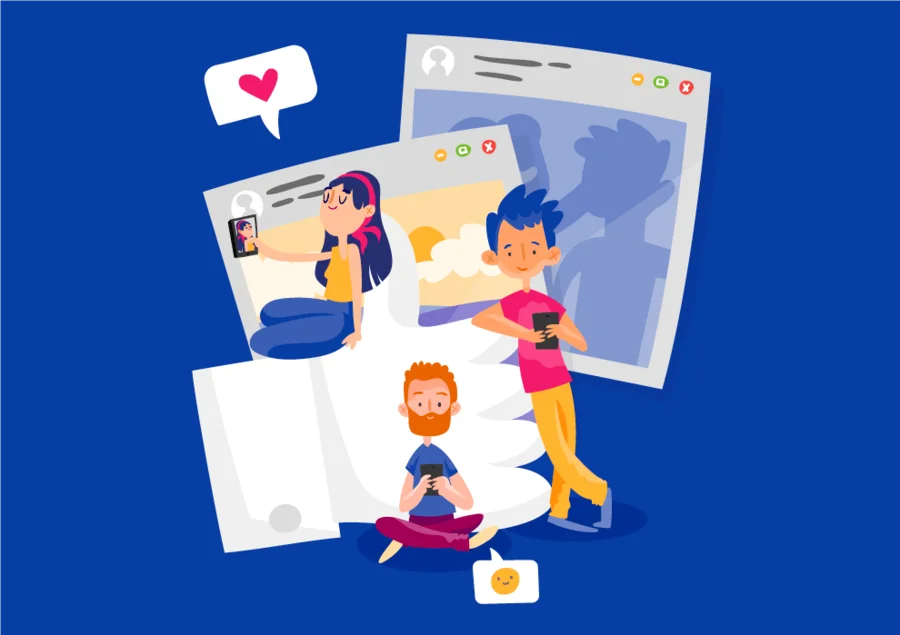 Every genius marketer knows that in today's time, in order to enhance engagement or attract consumers, one must create and upload top-notch visual content. Everyone talks about how appealing visual content looks. However, it's much more than that. Including visuals to your regular posts makes them engaging, understandable, and attractive. Every day thousands of content is uploaded on social media, and you are looking to stand out amongst it. Visuals act as an x-factor in between overcrowded everyday social media feed. Hence, prioritizing your visual elements is one of the top social media management tips you should apply.
Content images receive 94% more views than content without images, adding visuals not only attracts followers but increases the overall brand visibility too. A social media scheduler makes this process convenient for you by offering visual content tools such as thousands of hand-crafted templates and images. The tools include integrated photo stock as well as an easy-to-use graphics editor. For instance, you want to know the right dimensions for your Facebook cover photo so it's not pixelated or stretched out. You can hit the bullseye by using a visual strategy to increase traffic to your site.
2. Use Multiple Social Media Platforms
One of the top social media management tactics is to utilize multiple social media channels to their greatest potential. Each of these social media channels must be considered as a separate entity. If you have been focusing on only one social media platform while neglecting others, then you are missing out a lot of fundamental milestones. You simply cannot reach your entire target audience demographics with just one social media channel.
Instagram, Facebook, and Snapchat are indeed excessively used social media channels. However, there is still a large number of users who prefer Twitter, Pinterest, and LinkedIn. Social media management software makes the process feasible for you as it enables you to post and schedule content on multiple social media platforms altogether. Build your social media presence upon various platforms. You can even get editable content templates for different clients.
3. Produce Audience Specific Content
One of the main targets of every business is to grab the audience's attention. On top of that, you have to be up-to-date on what's the latest trends in these social media platforms such as Instagram.
With social media marketing, you can achieve this target by producing high-quality audience-specific content. Even if you are producing five social media posts per day, yet they receive zero engagement, you are doing it wrong. Thus, it's essential to know your audience and then produce content that directly relates to them. Social media scheduler offers a content customization tool with ready-to-use images and built-in Graphics Editor.
With the help of software, you have countless opportunities to create customized content with visuals. Build your content strategy in such a way that it directly delivers your overall brand message. You can conveniently use the software templates, however, personalize them according to your brand identity. This feature not only saves plenty of your content-creation time but improves the overall effectiveness of your social media management as well.
4. Use Analytics and Smart Posting
Undoubtedly, it's difficult to publish multiple content on different social media platforms each day. It's highly time-consuming, and you will be missing out on a lot of other fundamental business operations.
Automation is one of the key strategies on how to manage a company's social media efficiently. A social media management software makes this process convenient for you with a smart posting tool. It enables you to schedule all your posts and visuals in one social media publishing calendar in advance. Once you set the dates and schedule your social media posts, the smart posting tool will publish them automatically on your desired social media channels.
Along with improving your online business presence with smart posting, you can use an analytics tool to check your daily social media statistics. Your social media team will always remain acknowledged about every high-performing or low-performing content. These tactics enhance the overall effectiveness as you can easily check the reach and engagement for each report. In addition, the software allows you to export the data in easy-to-understand PDF reports.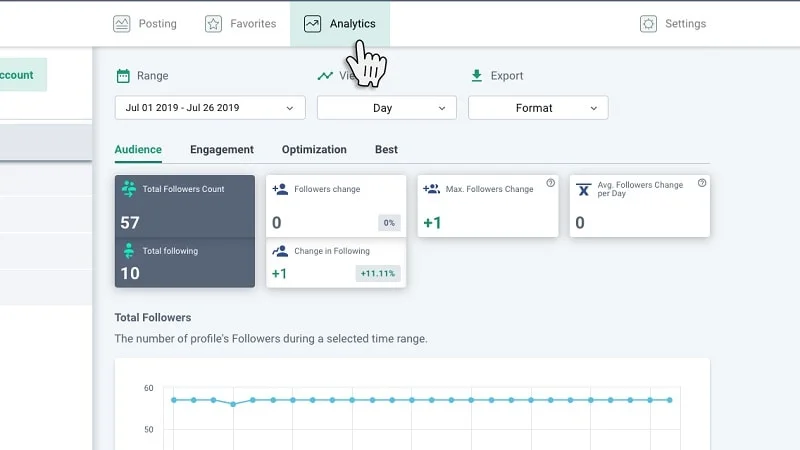 5. Build a Reputation with Social Monitoring
Building a 'brand' name with social reputation is highly important in today's competitive market. Every other business is trying to maintain its social presence over social media. In order to build your brand awareness and capture loyal customers, you must opt for social monitoring via social media management software. The software allows you to drive traffic and find potential influencers while monitoring multiple social media platforms in one place.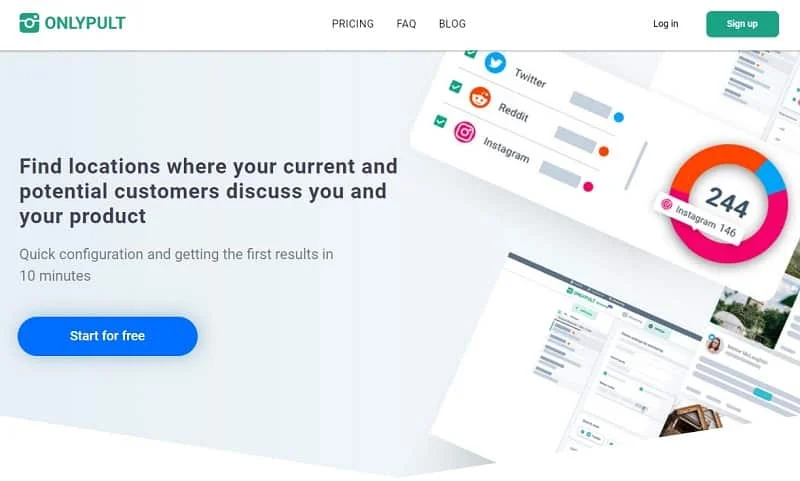 Social monitoring allows you to become more responsible for your audience as you remain aware of every social media trend and activity. The software enables you to get live updates from Facebook, Instagram, and Twitter. You can keep track of social media mentions and engage with valuable users. Moreover, if a customer puts up a bad review of your brand, you can instantly know about it and resolve it by communicating with them.
Achieve Business Goals with Social Media Management Software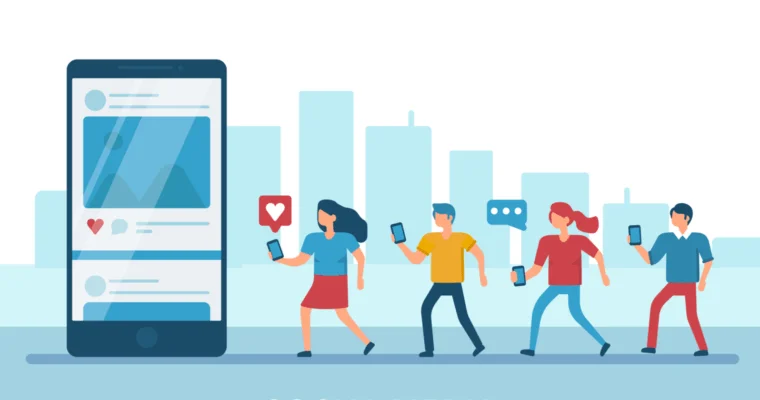 Using social media software in today's time is mandatory. The one way to stay ahead of the social media game is to implement social media software into your business. It's high-time to manage social media platforms conveniently, streamline overall social processes, analyze social performance, and much more.
It's important to look for the best social media management tools 2020 to handle your social media operations effectively. Make sure it offers reliable and valuable tools you can use to achieve multiple business goals such as brand awareness, high return-on-investment, loyal customers, and a lot more. To start, you can check out this review page of Onlypult to get an overview of its features and benefits. Apply these top strategies into your business to improve the effectiveness of your social media management like never before now.