1. Mundane Stories
The first example of mundane content would be Stories that start with 'Good Morning,' 'Have a good night,' or 'Have a productive week.' The truth is: no one wants these Stories. Why do they still appear then? One of the reasons might be lazy SMM specialists who just post for the sake of posting when they do not have anything interesting to share. Followers tend to skip these stories — Instagram detects the drop in engagement and decreases retention.
2. Wall of text
Stories are not about reading. Some experts recommend adding a lot of text because it makes viewers tap a Story to pause it. However, it is more an exception rather than a rule. Most people will skim the headline but will not read the whole text.
3. Spanning information across multiple Stories
You have a lot of text to share, and you decide to break it down and add it to multiple Stories. As a result, your followers need to watch lots of Stories to read your message. It is a useless approach that will affect promotion. Try to avoid this practice of producing quantity over quality. If one Story is not enough, consider revising it instead of posting four or five Stories. It is much better if there is only one Story viewed until the end — because it has interesting information.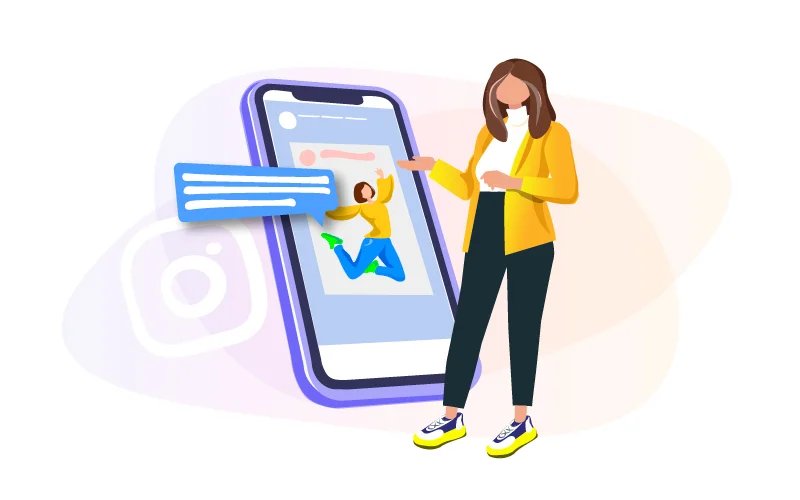 4. Image without a caption
Another mistake is to post an image without any caption or description. Your followers might not understand what you mean and what you try to say when you post an image without a caption. They don't know the context and are unsure what to pay attention to. All the Stories should be meaningful and share some information. Just add a small comment, one sentence should be enough.
5. Reposts without comments
Say, someone tagged you in Stories, and you have reposted it to your Stories without any comments. Why did you do that? You need to add a short comment to explain it to your audience.
6. Video without text
People will skip videos without text because lots of people watch Instagram on mute — for example, when people are at the office, on the underground, or in some other places where they can view the video but without sound. Bear these people in mind when you post a talking head spanning across multiple Stories. Note that some people do not hear what you are saying, and try to provide some additional text to help them get your message. It does not have to be as subtitles — it should be more like comments.
7. Constant positive vibe
Constant positive vibes irritate your audience. People understand that it is fake because life cannot always be perfect. Try to show real life in Stories as well. Be real and demonstrate your everyday life on Stories.
8. A lot of adverts
It is a common mistake that commercial accounts have: they might have from 5 to 15 advertising Stories a day. Sooner or later people will start unfollowing them or hiding such Stories. Avoid having too many adverts — try to keep a reasonable balance.
9. 'Childish' games
You ask your audience 'Are you sure you want to hear it?' Give me thumbs up or leave a comment — and I will tell you.' Most people already know that you will tell it anyway. There are some other games: 'Pause, take a screenshot, and try to guess the word.' Such interactive games might have the opposite effect.
It is unreasonable to think that your reach will be higher if people will keep pressing 'yes,' 'no,' and 'I do not know.' Your reach depends on how interested people are in watching your Stories, how often they leave a reaction, write comments and messages, and interact with your Stories. It is general data that Instagram tracks. If people keep seeing endless questions in your Stories, they will get annoyed and stop answering them.