The Airbnb service of apartments and houses rent is famous around the world. Professional team, friendly interface, loyalty programs… Under the heading "A story of one Instagram" we are discussing the account of the Airbnb service in the popular social network.
Of course, the professional Airbnb team manages their account through scheduling Instagram posts (all well-known companies do that without exception). Airbnb Instagram is primarily about style. Style is specified not only by atmospheric photographs, but also by captions.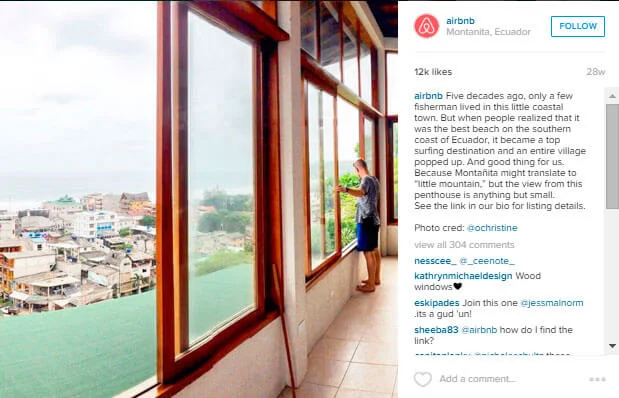 One of the features is writing letters-posts on behalf of the user. "Dear Vintage Airstream: We only had a couple nights together. But you had me at hello". User interaction plays an important role - every third post in the account has a reference to the subscriber on Instagram that has used the service.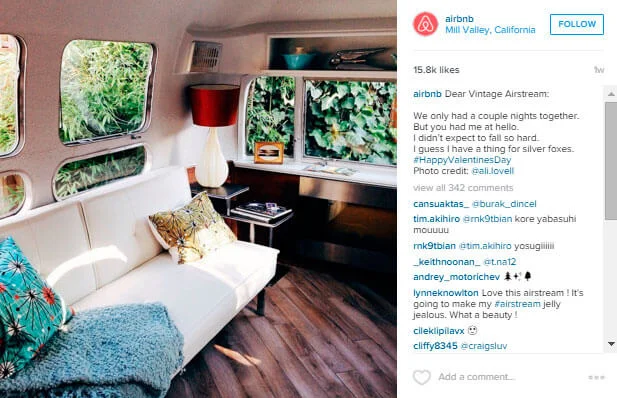 The main message of the publications is getting acquainted with the real houses and apartments around the world that you can rent. The company's experts recognize that Instagram encourages booking real estate.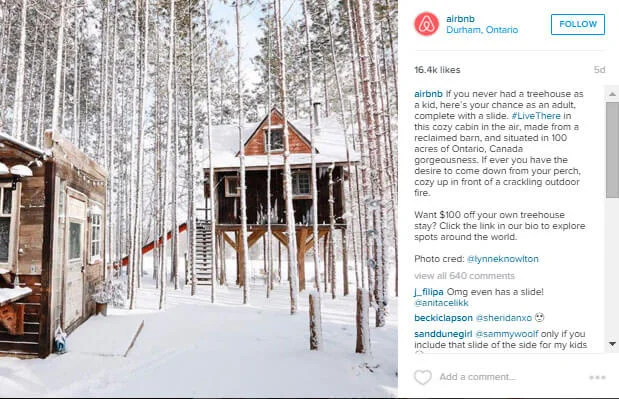 Photo collages (multiple photos in the account feed, which create a single image) – are a popular story. However, Airbnb went further - you can find even video collages on the main account page. They are easy to make using schedule video on Instagram on our service.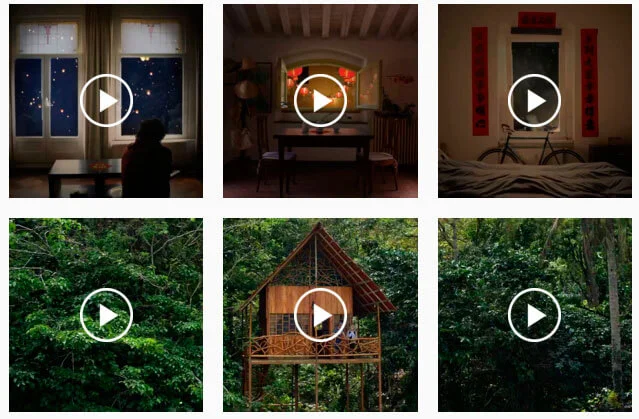 According to analytics for Instagram, every tenth subscriber of the Airbnb account has been active, which is a very good indicator. The posts in the account are issued at least once a day.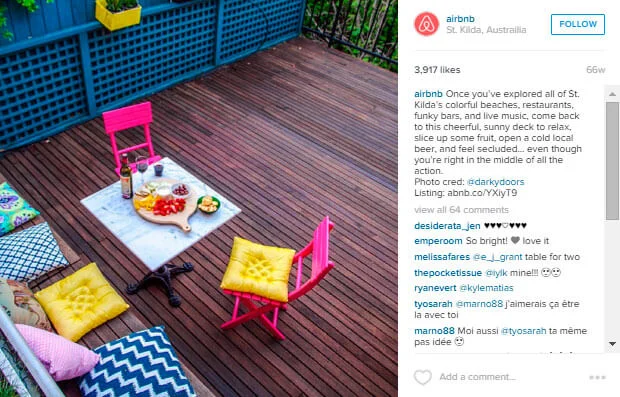 P.S. Airbnb Instagram is a good example of how to manage a brand account. It is important that the social media account for the service is not just an image tool: it is also a sales tool and a channel of communication with the client. Great work guys!