In the story of one Instagram rubric we tell about interesting accounts from around the world. This time it's not about content strategy, but about animal popularity. Naturally the Instagram account of a school teacher Melissa Nicholson in a few months passed the bar of 650 000 subscribers. And all thanks to her pigs.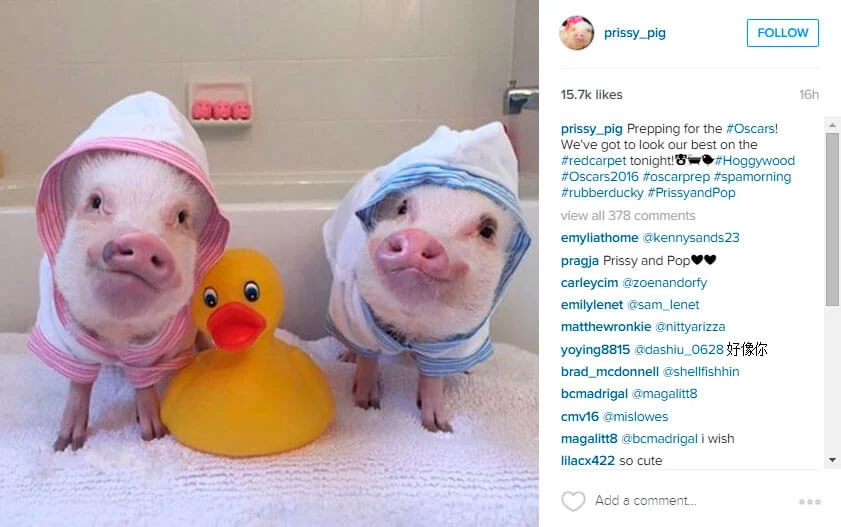 Priscilla and Poppleton are brother and sister. Although first of all they are home pigs. Animals live in Florida with their owner - school teacher Melissa Nicholson.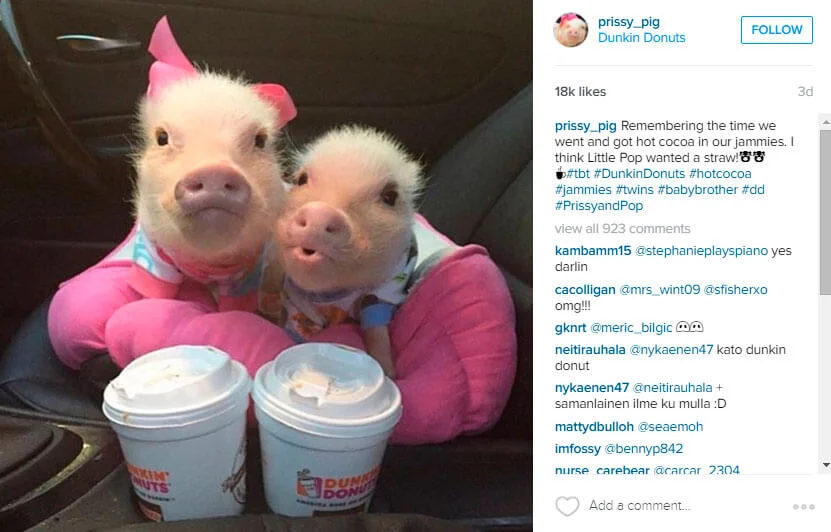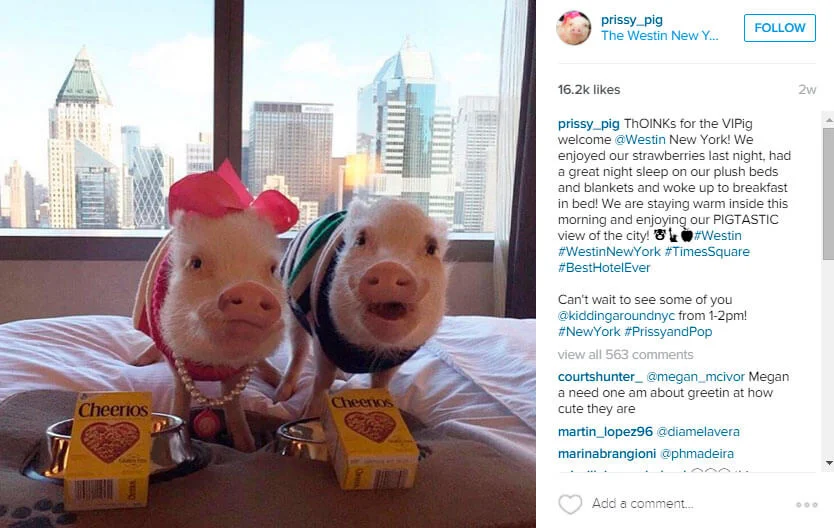 Melissa's niece suggested the idea of getting an Instagram account. The current popularity of the blog has come about through long and hard work. But is all this true?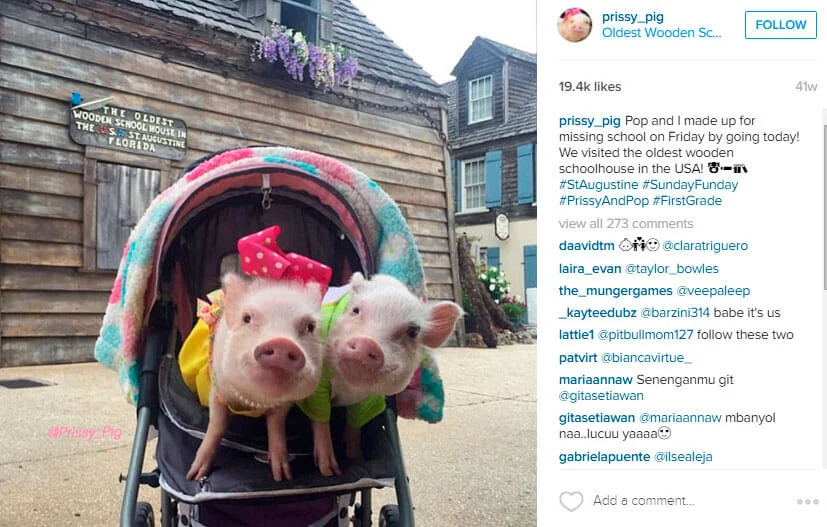 We cannot be sure that the story told the media is true. It is hard to believe that a simple teacher finds so much time for photo shoots of pigs and working with Instagram. Just think - at this point in the account has more than 2000 photos.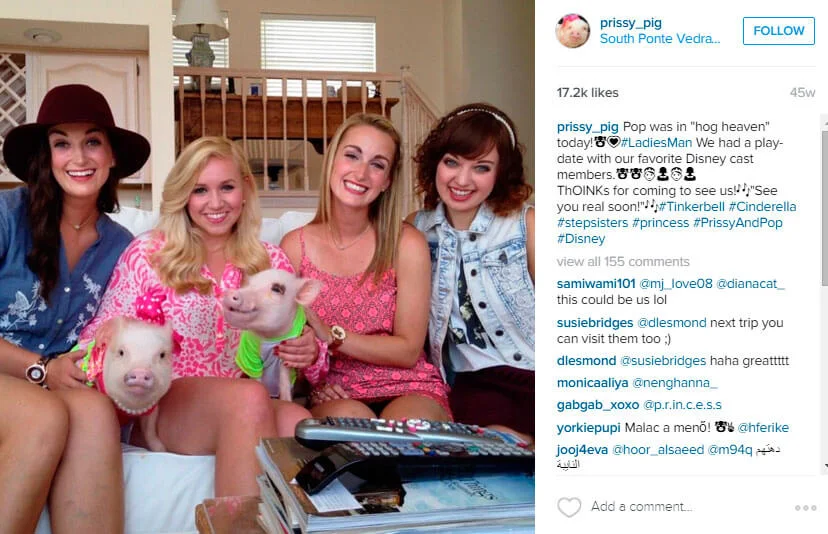 It seems that the work here is not just Instagram managers and schedule for Instagram. This is a beautiful story, made up by tactics, which know how to develop an Instagram account and make the right PR.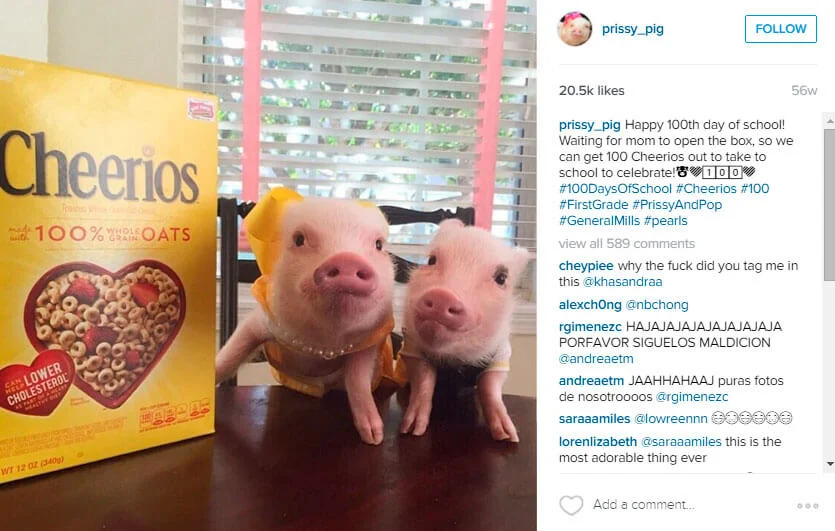 Long ago commercial information appeared in the Instagram of pigs, which once again hints at a complicated story of Priscilla and Poppleton. And the activity rate of Instagram give odds to many stars' accounts. According to analytics for Instagram one post in @Prissy_pig gains 8 000 likes.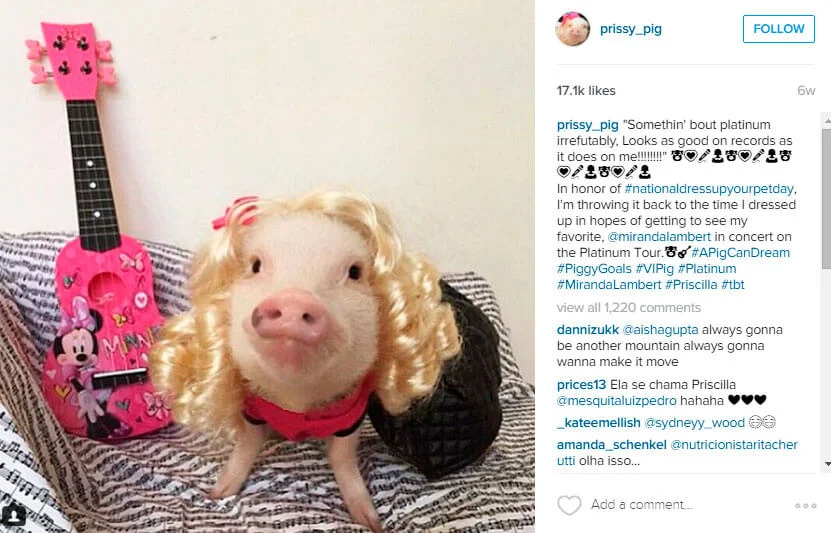 P.S. Thoughts about the professional nature of @Prissy_pig account is just a guess. Once again we just want to point out that pets are a sure step to success in network. Avoid platitudes and use auto scheduling of Instagram posts.