Hey friends! We have significantly simplified and improved posting to Pinterest. Now you can post pins automatically. You do not need a mobile app and push notifications anymore.
Only 3 Clicks to add an account
Log in to your Pinterest account you want to add to Onlypult. Then click on + Add account, select Pinterest, and click on Give access in the window that appears. That's all! The account has been added.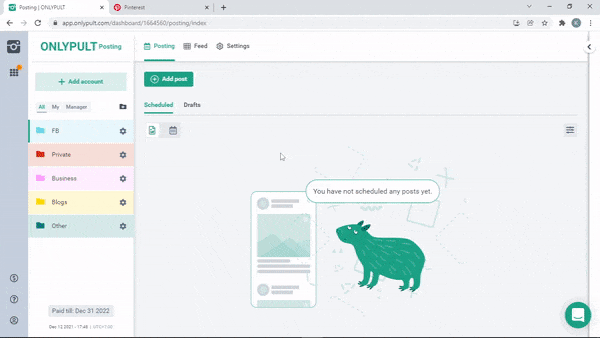 Nothing but publishing
Publishing to Pinterest has become much more convenient:
New posting features
Selecting a board
Now you can select a pin publication board in the Post form: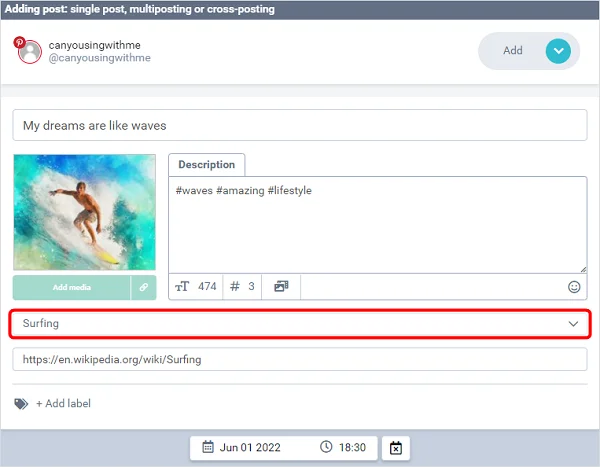 The board displayed here by default is the one you set in your Pinterest account settings: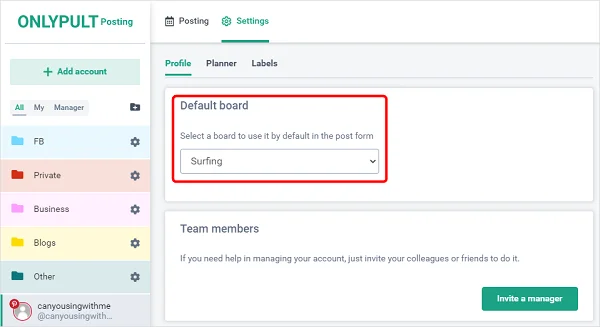 Automatic post deletion
To delete your pin automatically in a specific period, you can set it as follows:

Crossposting
One more new feature is crossposting to Pinterest: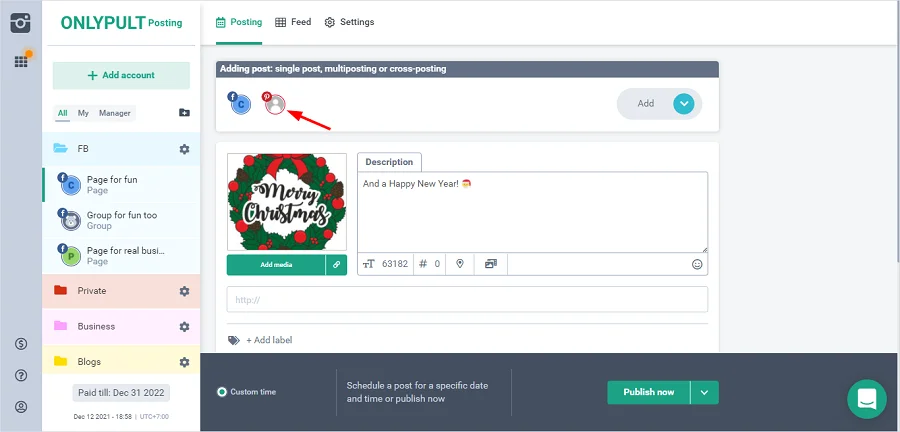 The pin will be published on the board you set by default in your Pinterest account settings (see "Selecting a board").


We are developing for you — and thanks to you. And new improvements are right at the door. Don't miss them ?