When promoting a business on social media, not all business owners pay due attention to Facebook groups. This way of communicating with clients and target audiences should be considerably high on the agenda of the SMM department. In our article, we will tell you about how businesses can benefit from a Facebook group.
What to choose: a page or group?
An answer to this question is relatively simple: the most optimal solution would be to run a page and group on Facebook simultaneously. It is easy to see the difference between the two tools by looking at the following example. An official Facebook page is aimed at promoting new products and services, stimulating loyal customers to make purchases, and creating an image interesting for future customers. A Facebook group is for current clients, and its purpose is to receive feedback and improve users' experience. In other words, the official brand page is a promotional brochure, and the group is like a forum on the internet.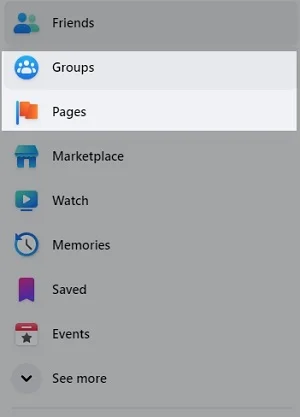 In a Facebook group, a brand can also engage in advertising activities. However, it shouldn't be as frequent and straightforward as addressing larger target audiences. It would be a better idea to run non-intrusive advertising campaigns to augment the loyalty of the existing clients. To understand how to do it, we need to look at different Facebook group types.
The main types of Facebook groups
Your interaction with group followers on Facebook can be quite different, depending on the Privacy settings. All groups can be public and private. One more thing makes groups different from official brand pages always displayed in search results and accessible for all internet users.
All internet users can see admins, followers, and topics in the public Facebook group. Nevertheless, if you create a group, you can still make it private in the settings. In this case, users can access the group only if the admin approves their access. Only group members can participate in the discussions and can see other followers.
Private groups can also be visible and hidden. Visible private groups are shown in search results, and the information about admins is visible to all Facebook members. A hidden private group is never shown in search results. And to be able to get to this page, you need to receive a personalized invitation from a different group member.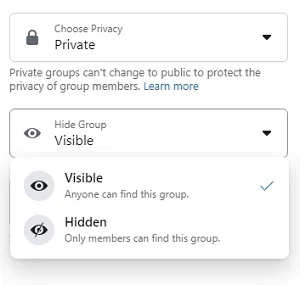 What privacy settings to choose
If you are not sure what privacy settings to use for your Facebook group, think of the members' benefits. If you want all the group members to be able to communicate with each other, find out about the new products, and if you are not going to share exclusive offers with your group members, then a public group is the most logical choice for you.
If you want to be sure that only existing or very interested potential clients can join the group and you want admins to have more control over the communication inside the group, then choose a visible private group. These privacy settings provide that no trolls can join the group, and all members can be sure that the admins control everything.
You can spread exclusive offers and promotional deals unavailable on websites and other media among private group members. It is quite a simple but effective marketing approach. It increases brand loyalty and gives a feeling of exclusivity that most internet users do not have access to.
If you want to create something similar to a private membership club that no other Facebook users know about and many people want to join — choose a hidden private group in the privacy settings. No one outside the community will know about admins, members, and topics discussed in the group. Members of the group (they will be relatively few ) can be invited to exclusive VIP parties and be offered other unique interactive experiences with the top management of the brand.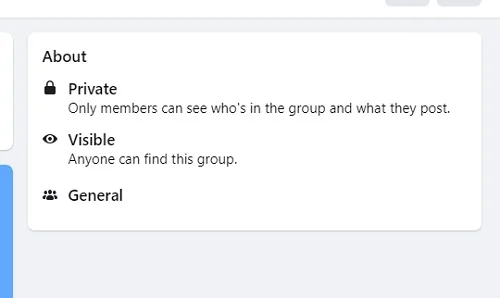 How to create a Facebook group?
To create a group for a brand, you need to go to the brand page and make a group from a personal account first, and then add the brand page as an admin.
To create a group directly on the brand page, you need to go to the brand account.
You need to find the Groups tab and select the Create Linked Group option in the central section.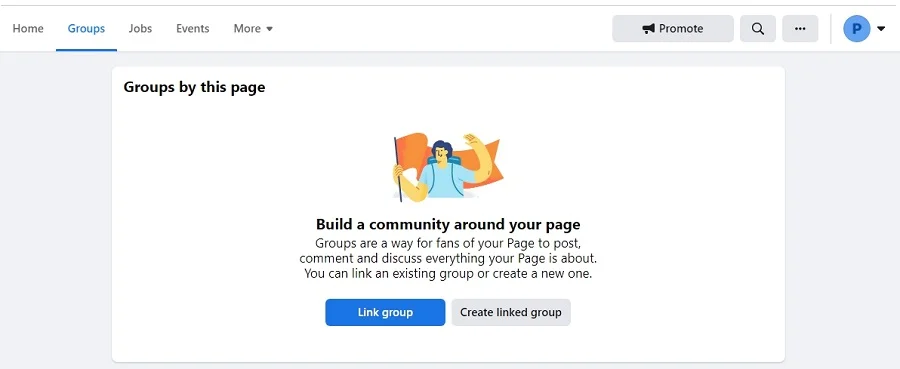 If you first want to create a page on your behalf, select the Groups tab and click on the Create New Group button on the left menu of the main Facebook page.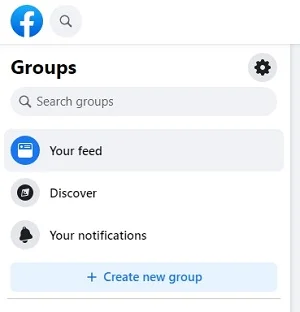 Facebook will suggest setting up a community, choosing a name for it, and deciding on the privacy settings.
As soon as you create a group, you can change the cover, create topics for discussions, invite members, schedule events, and attract new members by doing so.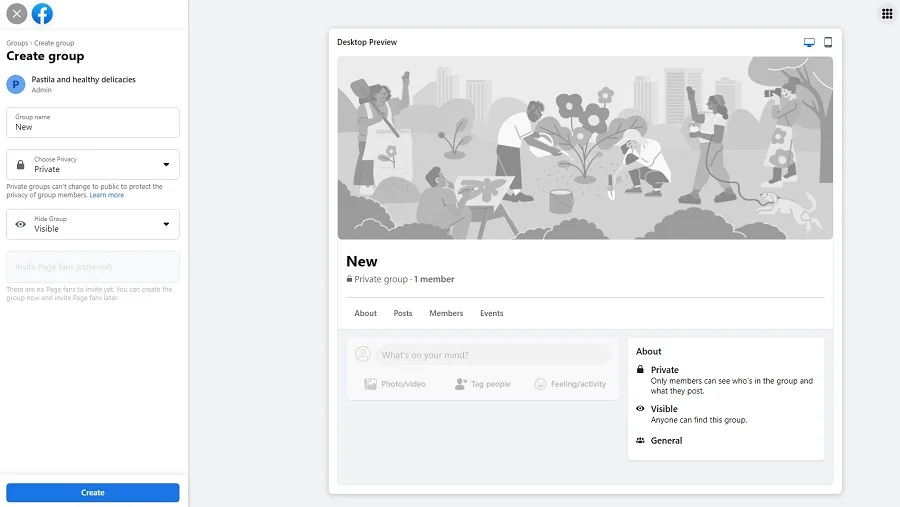 Peculiarities of communication with group members
As we already mentioned above, interaction with group members should be different from interaction with followers on Instagram or on the official Facebook page of the brand. Users who have voluntarily decided to join the group are likely to be familiar with your product and be loyal customers to share their impressions about your product with other members. Consequently, the main methods of communications should be:
Getting feedback about using the products.
Creation of user-friendly instructions and guides;
Working with complaints;
Sharing special offers that are only accessible for the members of the group.