What are giveaways?
There is an organizer and a media person who announce something like this: "Follow all the 100 pages I am following, and then you will stand a good chance winning an iPhone, Mercedes, etc." People start following those 100 accounts and expect to be competing for a prize.
Grant is the number of followers you gain by taking part in a giveaway and the price.
It does not matter for organizers if their target audiences match or not. There is nothing in common between people who already follow me and what they like, the content that I am going to create, and people who are going to follow me during the giveaway.
You shouldn't take part in giveaways
No matter how hard you try and how many posts a day you make, you won't be able to keep the audience if it is not your target audience and if you have few followers. There is no chance that Instagram will be showing your content to users who have just started following you. In fact, they have just started following you, but you are like a dead weight. All those people are unlikely to see your content ever.
Be ready that after the giveaway ends, many people will start unfollowing you.
The activity will decrease, and your audience will get passive: there won't be any likes, comments, and reach increase. You can even get a shadowban due to massive unfollowing.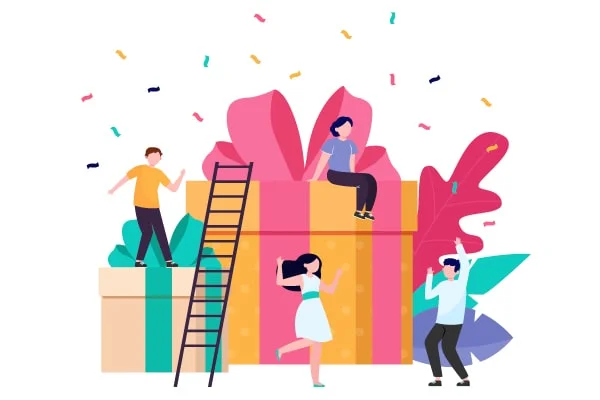 3 conditions for a successful giveaway
If you already have three thousand active followers that you got by using traditional and fair methods, then you can try running a giveaway. You stand a better chance not to get lost among other accounts that people follow. Most importantly, you already have experience in working with audiences and creating content that can keep people interested.
It is necessary to cover a well-known topic that can be interesting for mass audiences.
You are ready to run one giveaway after another regularly. At first, your reach grows, but then it suddenly drops. To keep the reach at the same level and not to get a shadowban, you need to run giveaways regularly. If you skip one giveaway – it can kill your account.
How to promote your Instagram account right
Buy advertising from bloggers and only from those who have similar audiences.
Use time-tested channels to get more additional traffic (a YouTube channel, for example).