Videos, as a long-standing media platform trend, attract the audience's attention and get more views and a higher level of engagement than other types of content, for example, text posts. Knowing how to work with the new and fast-growing YouTube Shorts format is vital for brands and bloggers actively developing their social networks.
In the article, we will discuss what YouTube Shorts are, why you should try this format, and what trends are worth paying attention to.
What YouTube Shorts are
A traditional YouTube video is a horizontal, long-form video. It stands out with high-quality shooting and deep immersion in the topic. But the growing popularity of TikTok, Snapchat, and Instagram Stories forced YouTube to reconsider its usual approach to content and add similar features.
YouTube Shorts are short vertical videos created with a smartphone. Such videos get filmed, edited, and uploaded directly to the YouTube app. In addition, the editor has different tools that help with editing: add effects and sound.
After posting, YouTube Shorts are visible to viewers in the feed. They can comment on the video, share it, and rate it — like or dislike. In addition, it is another powerful channel promotion tool and a way to convert viewers into subscribers.
Why should you try YouTube Shorts? Most users are active on TikTok and Snapchat. That means that the short-form and easy-to-understand video trend will continue to develop actively. Such videos hold the audience's attention and are easier to remember. A 60-second video is also an excellent opportunity to promote a new long-form video on the channel.
What is important to remember when working on YouTube Short
Get your viewers' attention from the first seconds
Since YouTube Shorts are short vertical videos, they need a slightly different approach than traditional videos. It is necessary to get the audience's attention from the first few seconds. Otherwise, the viewer will only scroll through the video and not even watch it to where you would like them to focus.
Add virality
YouTube Shorts are short, snappy, and easily digestible content, such as viral trends or behind-the-scenes footage. Various last cuts and editing can help viewers stay watching the video for the second or third time, as YouTube Shorts get replayed after one viewing.
Put YouTube Shorts into your overall marketing strategy
YouTube Shorts play a significant role in digital marketing. The context of short videos must relate to the core marketing strategy. It may, therefore, be helpful to answer the questions: what is the goal of a video — do you want to get more subscribers on your channel, get viewers to click on the link, or increase brand awareness?
What to post on YouTube Shorts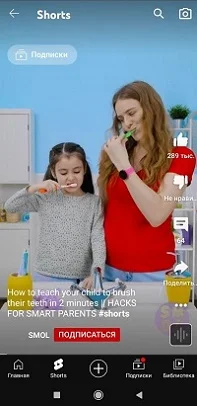 &nbsp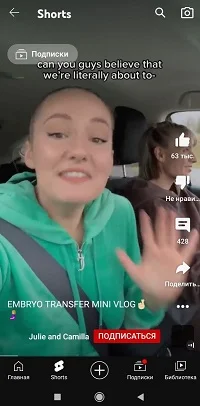 &nbsp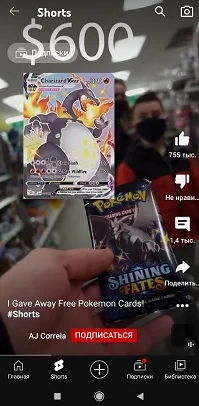 Tutorial of SMOL channel; Julie and Camilla vlog; blogger AJ Correia's backstage.
News
Fit a one-minute-form video into the news relevant to the industry in which you work. Add subtitles and the voiceover.
Before / After
It is one of the most viral forms. The primary advantage of this form is the ability to show how a product/service has changed the life of a client — a specific person, the same as the viewer.
Unboxing
A significant form of collaboration with other channels: it is easy to film unboxing videos, and they still get high coverage. With this option of YouTube Shorts, we increase brand awareness.
Speed up vlogs
Participation in a project or conference. One day of your life. A brief review. You can select some products or things according to the author's viewpoint.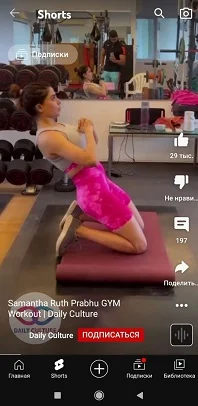 &nbsp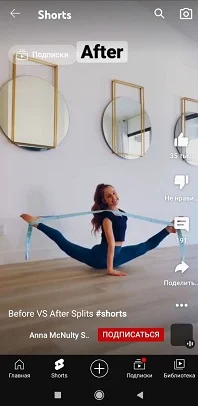 &nbsp
Training sessions with Samantha Ruth; Anna McNulty's before/after format; Tamara Kalinic's unpacking.
Lists
For example, you list the product or service characteristics. Do not forget to duplicate the list in the subtitles so that users who are uncomfortable with turning on the sound can watch this video.
HOW TO - Tutorials
Life hacks and instructions help to demonstrate the hidden functions of the product, to show the uniqueness of the services provided. The main thing is the step-by-step format.
Backstage
It is perhaps one of the most complex formats. It requires the involvement of the entire team. Nevertheless, your hard work will pay off: users are curious to look 'behind the scenes.'
The YouTube Shorts format is like videos of other media. Analyze trends in TikTok, Snapchat, and Instagram Stories, and adapt to YouTube.