You don't have to be a professional photographer to do well on Instagram. These days, smartphone cameras can offer surprisingly good quality and pose competition to DSLR cameras. With some tips and lots of practice, you can quickly learn how to shoot like a pro.
Our ultimate guide will provide simple yet effective tips on how to take good Instagram photos and ideas for building a strong presence.
3 Essential Rules for Gorgeous Instagram Photos
Overly staged shots are gradually going out of fashion; many users are getting tired of picture-perfect shots. These days, such photos tend to get lower engagement from the audience because they simply lack creativity.
Now, the three golden rules of photography that still stand are:
A good Instagram photo should have an idea
They should capture bright moments with sincere emotions
Editing should be used with the right intentions
And most importantly, always clean your phone camera lens before you take an image. It may sound like a joke, but it isn't.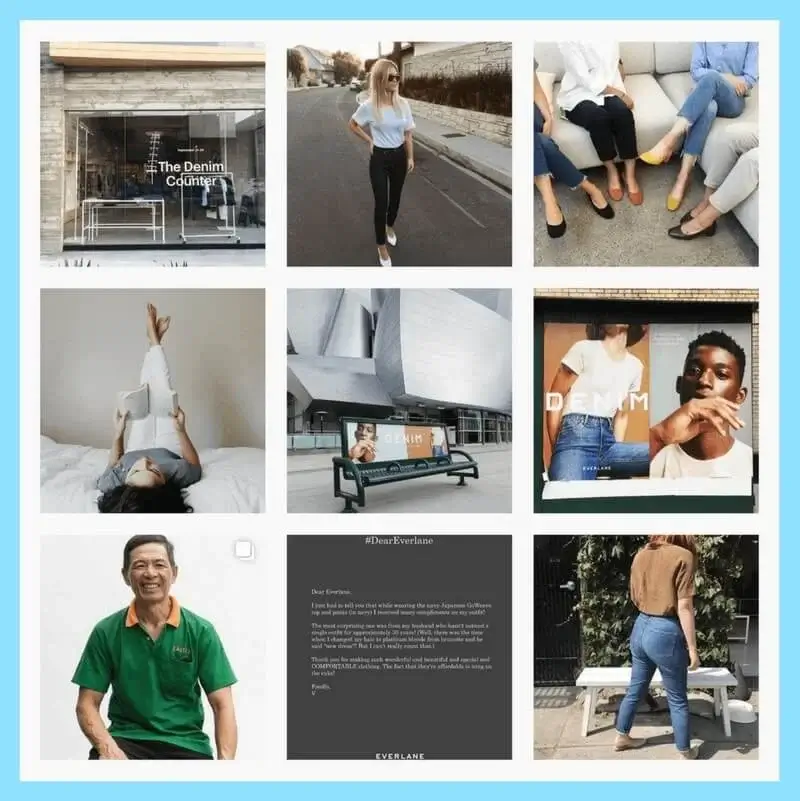 Remember that creativity and emotions must be delivered with flair and a clear focus on achieving objectives. Otherwise, your Instagram followers won't be hooked.
Quick Tips for Taking Amazing Pictures
If you don't want to get into technical details of photography, this part of our guide to taking Instagram-worthy pics is for you. These photography tips are enough to understand some basic photography principles and get you started.
How to Take Pictures of Yourself
A selfie isn't the only option you have. But self-photography does require a bit more imagination in regards to setting up a scene and creating something more visually interesting. Here are five photo tips and tricks to make it right:
Use your phone's main camera for better quality
Think about the composition and mark your spot
Hold the camera as far away as possible and then crop
Be natural through movement or props
Ensure the light is right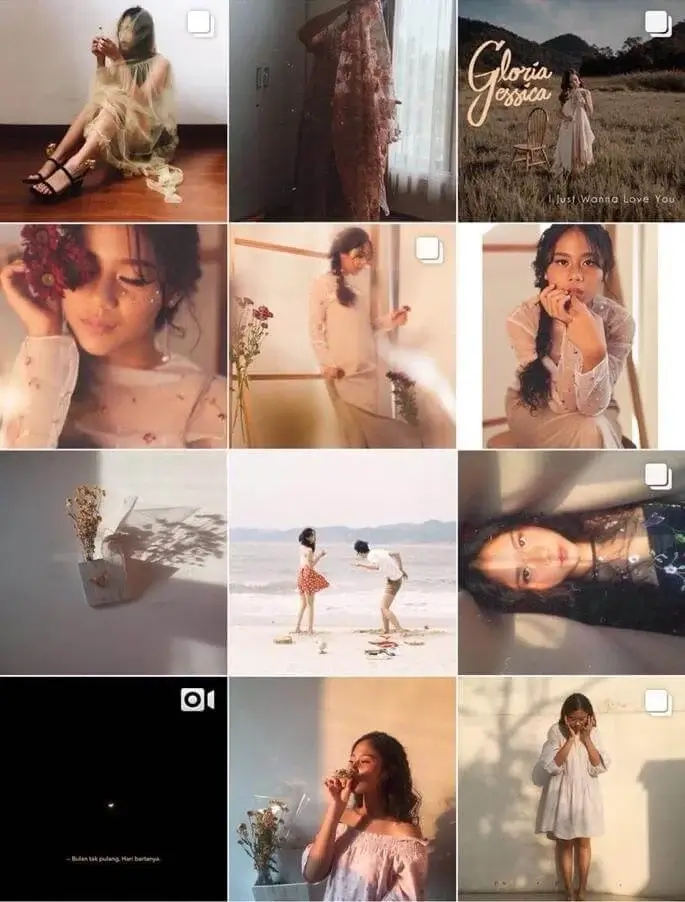 How to Take Photos of Your Girlfriend
While your girlfriend may love taking nice pics on her own, it's hard to beat a good photograph taken by a special someone. Follow these tips for a slight brush of basic photography and good pics for her Instagram:
Learn the rules of composition, symmetry, and exposure
Make her the center of the shot
Find out which angles she thinks are the most flattering
Capture natural poses or when she's not looking at the camera
Snap as many pictures as you can to have several good Instagram photos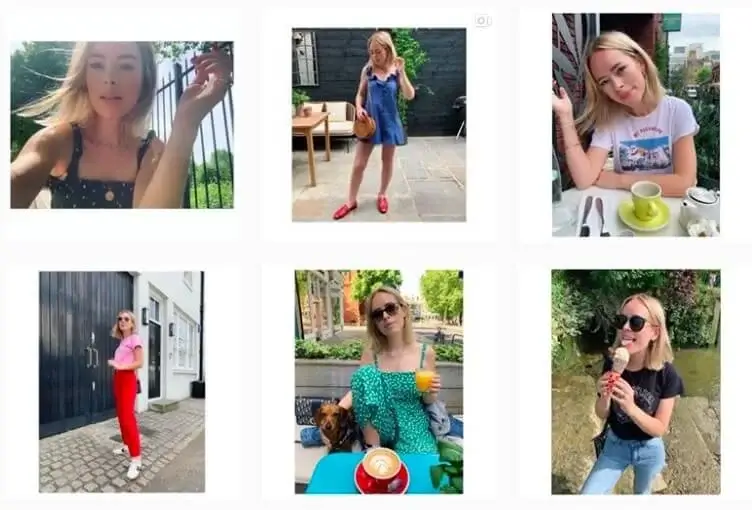 How to Take Pics of Kids
Kids don't have attention spans, they don't listen, and they switch from happy to grumpy within seconds. But they are always honest and are comfortable with themselves, which is great. We suggest these tricks:
Start quickly, shoot quickly
Photograph them as they are and not how you want them to be
Get down on the level both literally and figuratively
Choose a simple background
Get an older sibling to help and follow their interactions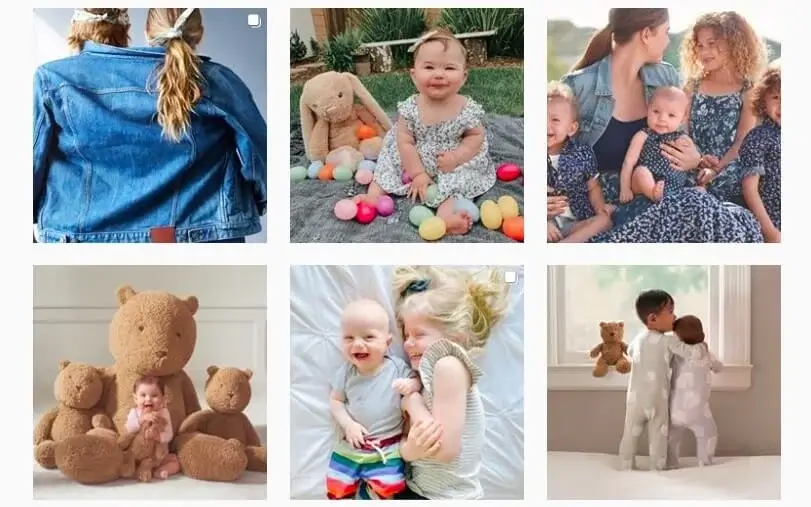 How to Take Photos of Pets
Just like children, your pets don't understand what we are trying to do and won't just pose for the camera. But professional photographers managed to discover nuances, so here is how to take Instagram photos of animals as they naturally are:
Use treats to have them stay put or look in a certain direction
Use a fast shutter speed, continuous focus, and burst mode
Wait for a calm moment
Show off their character
Include people to add context to a shot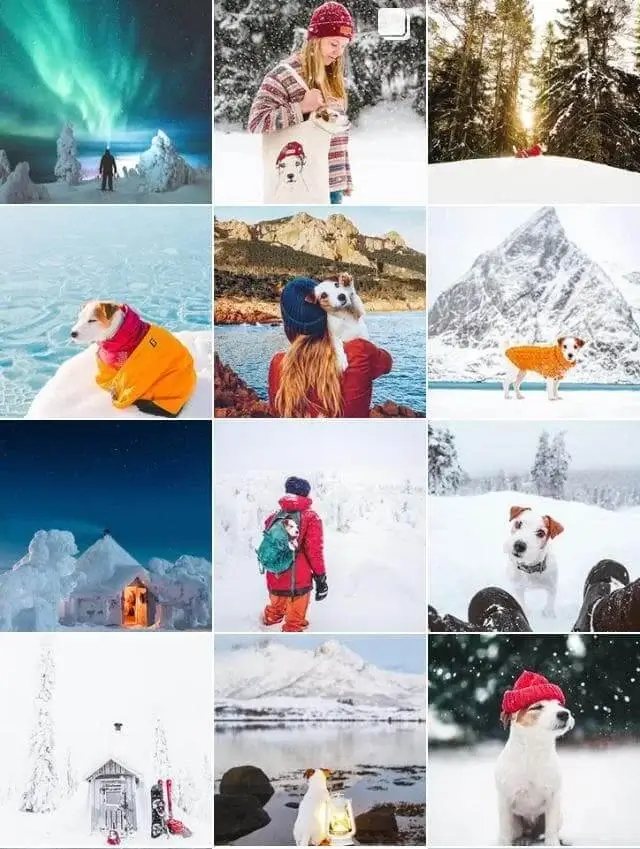 How to Take Pictures on a Phone Like a Pro
Now let's get into the rules of shooting, composition, creative direction, and editing. While it may sound complicated, it's actually quite simple.
Everyone can take good photos on a smartphone. All you need to do is use our recommendations as guidance and practice as often as you can. The more you practice, the better you'll develop your skills and, eventually, find your own unique style.
Setting Up Your Phone Camera
If you use your smartphone camera correctly, it will instantly improve the quality of your photos and leave plenty of room for editing photos and adding effects. For instance, tweak the built-in settings.
Turn Off HDR
It is easy to over-process HDR photos and get surreal, fake, and oversaturated results. Try disabling the HDR function to achieve a subtle and natural look of your images. By also incorporating realistic editing, you'll get yourself an aesthetic shot that should do well on Instagram.

https://www.oficinadanet.com.br/
Do Not Use Camera Flash
A camera on your phone is pretty much calibrated to work in the daytime. In the nighttime, there is no good reason to turn on a camera flash. Built-in flashes are barely able to illuminate subjects more than a few feet away. As a result, it makes the image look flat, removes the depth effect from it, and often overexposes the objects that are close to the camera.
Enable the Grid Feature
The camera grid allows you to make your photos level by matching objects up with the straight lines on your screen. By leveling out your shot to horizontal or vertical lines, you can avoid wonky, uneven photos. Plus, there will be no need to rotate or angle the photos in editing.
6 Composition Tips for Taking Better Phone Pics
Anyone can point a camera and take a photo. However, you will get the best results if you compose a shot properly. The composition is key to creating visually appealing photography and holding the viewer's attention. Here is how to take good Instagram photos with good framing.
1. Follow the Rule of Thirds
The rule of thirds ties in with the grid feature that we mentioned above. Place the subject of the image at the intersection dividing lines, or along with one of the lines itself. This way, your photo looks more balanced, and a viewer will interact with it more naturally.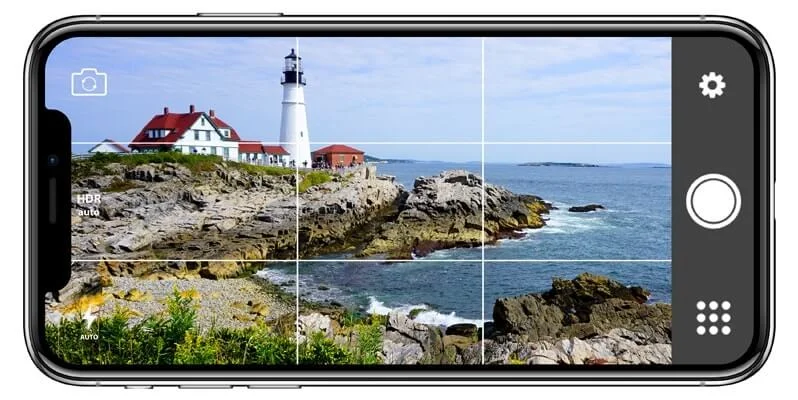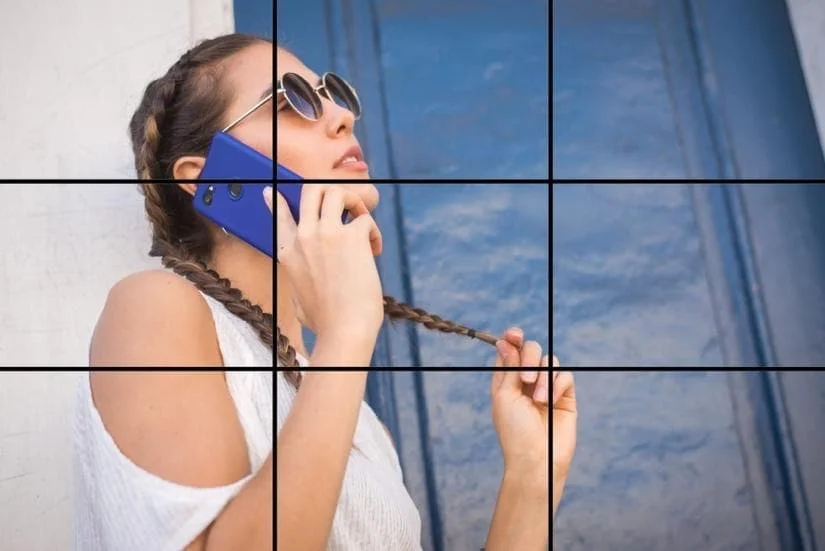 https://tl.23rdpta.org/
2. Add Symmetry to the Picture
Symmetry gives us a sense of harmony and creates aesthetic photos. You can find symmetrical objects everywhere in the world, and the trick is to find the best angle. Look around, and you'll definitely find examples of horizontal, vertical, radial, or reflective symmetry.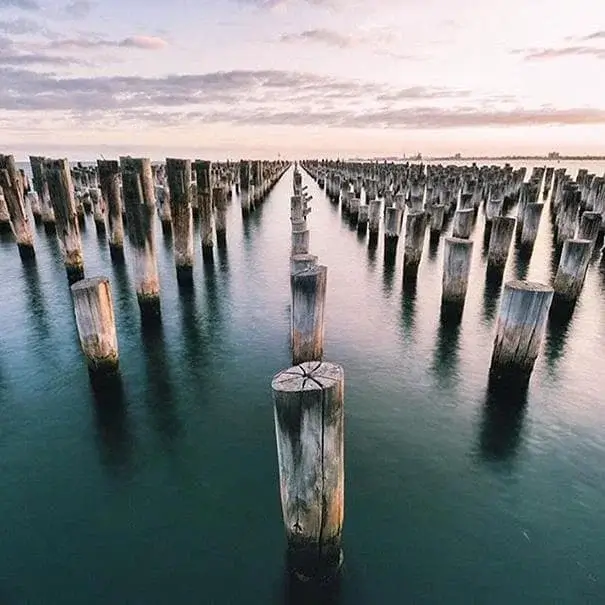 Picture: Symmetrical Monsters/Instagram
3. Use Centered Composition
A center composition is a valid choice for highlighting your subject. In addition to placing your subject front and center, also try to simplify the frame and clear out the clutter. But don't center your shot unless there is a good reason for doing so.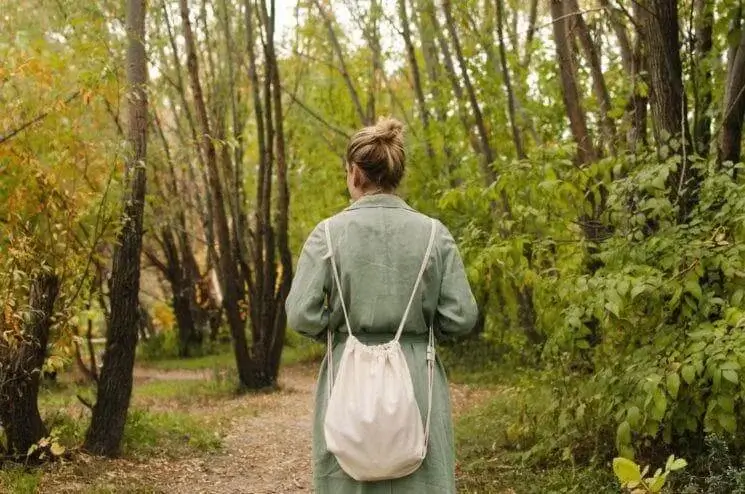 https://www.flickr.com/photos/dunja0712/37600528640/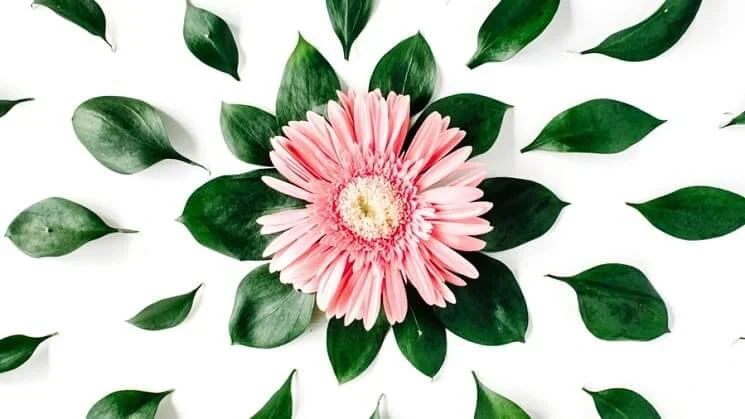 4. Use Leading Lines
A leading line paves an easy path for the eye to follow through different elements of a photo. These are used for a strong visual impact and a feeling of motion. To discover these lines, clear your mind and notice where your eyes are naturally drawn to. Roads, paths, railway tracks, bridges, and rivers are a good way to use leading lines in your photography.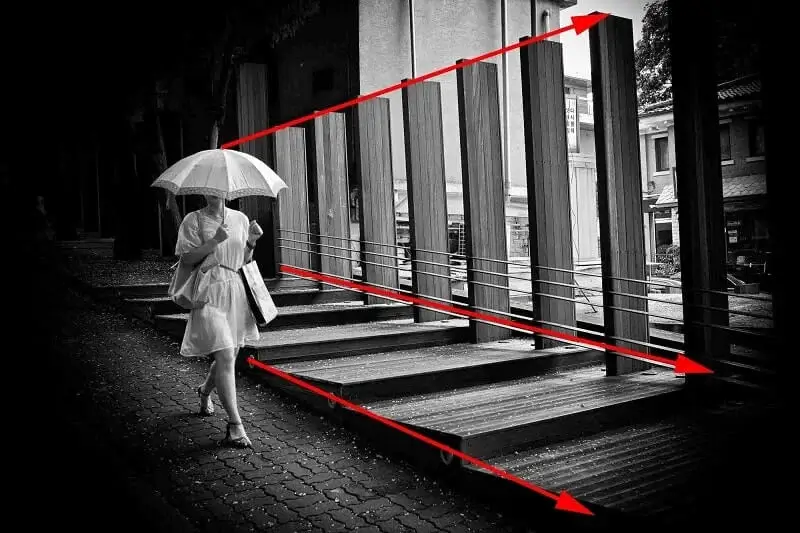 5. Keep the Horizon Line Straight
The horizon line is important, and it's probably the first and most fundamental rule in landscape and other outdoor photography. If not followed, it instantly ruins the impression. The grid feature should help, but just in case, you can address any crooked horizon later during post-processing.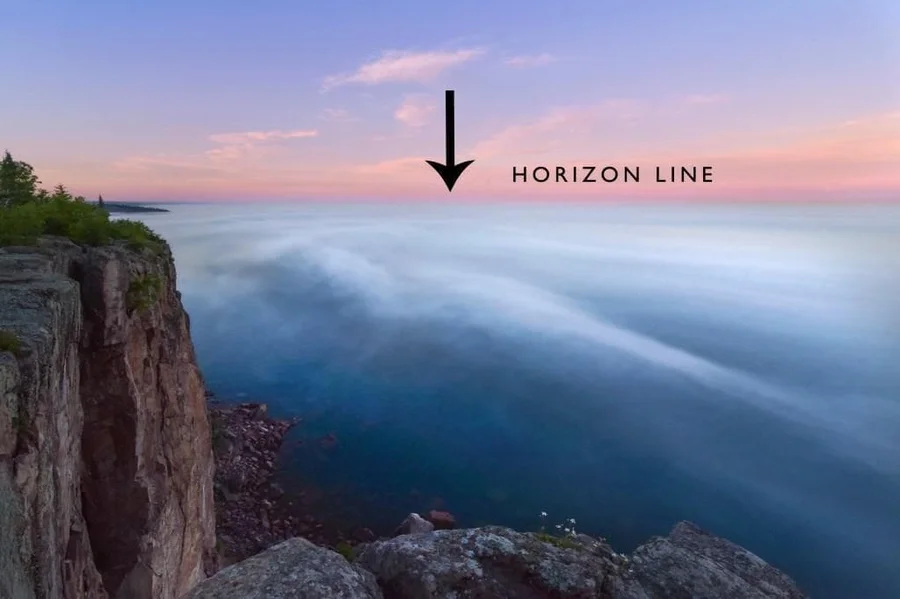 https://www.womentravelphotographers.com/
6. Fill the Frame
If you feel that the main subject doesn't stand out, you can get closer and fill the entire shot with it. This absolutely ensures that the subject gets the full attention of the viewer, and nothing takes away from the story. Just make sure that your phone can handle keeping everything in focus.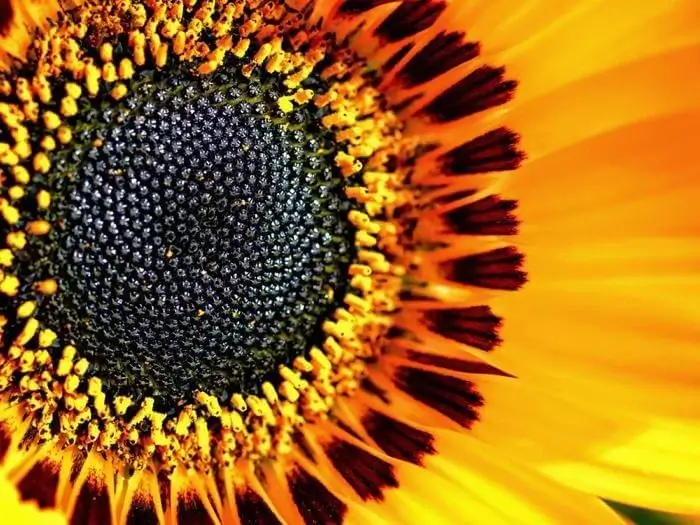 5 Tips on How to Get the Best Lighting for Instagram Photos
Good lighting can be the difference between a hit and a miss on Instagram. Use lighting to your advantage and make adjustments based on changing light conditions. By doing so, you will match your camera according to the environment you are shooting and capture the essence of the moment.
The best thing is that you don't need to invest in expensive equipment and carry it everywhere with you. Being natural is trendy, plus, it often looks much better.
1. Use Natural Light for Worthy Pictures
Use natural light to generate beautiful shadows, create a 3D effect, add texture, and, overall, bring the photo to life. There is no one size fits all solution because you can never anticipate how the light will behave on different objects. Our suggestion is to accept that it will be a case of trial and error.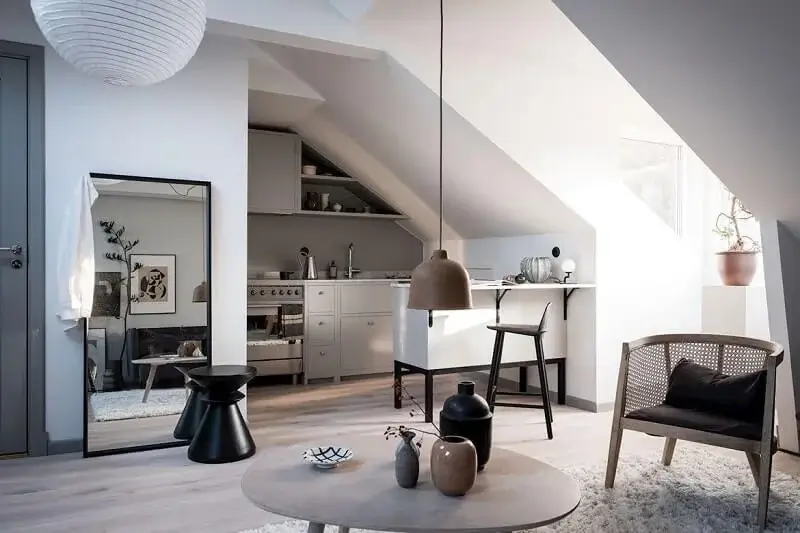 2. Shoot at The Right Time
Roughly the first hour of light after sunrise and the last hour of light before sunset are known as the golden or magic hours. If you're going for a soft look, a diffused morning light is perfect. For strong shadows, go for midnight sun or sunset (with an added perk of warmth). It all depends on what you're trying to achieve.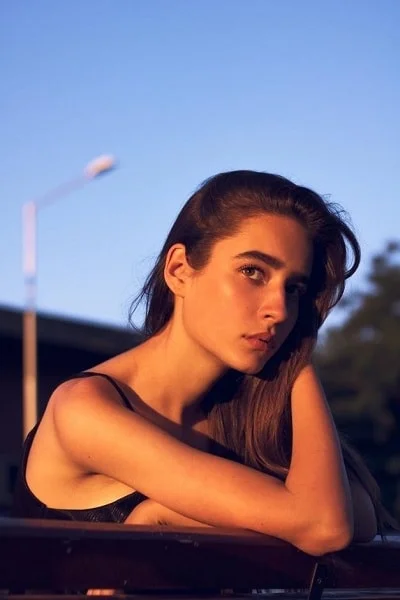 Picture: Stefan Nikolovski (@stefan25nikolovski)
3. Do Not Overexpose Your Images
Most importantly, avoid making the main subject overexposed, especially when you're shooting portraits. In traveling photos, keep an eye on the sand. The only exception for overexposure is when it's something in the background and occupies only a small part of the photo.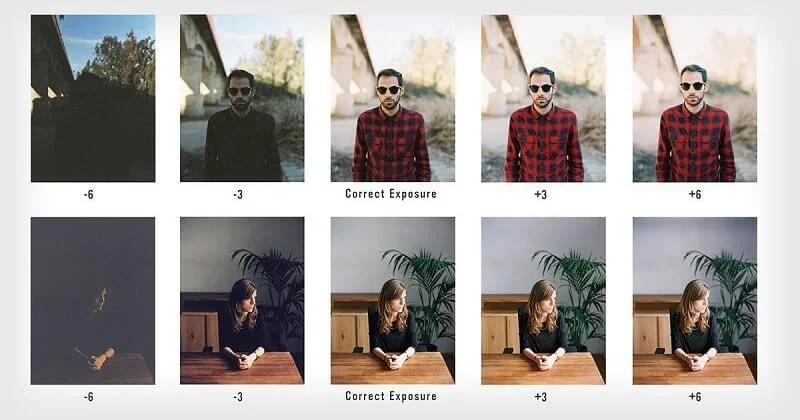 4. Cloudy vs Sunny
We should mention that the ideal weather is when you have a blue sky without a single cloud. Basically, sunny conditions work for almost all kinds of photography. But when it's foggy or cloudy, you can convey a dark and brooding mood.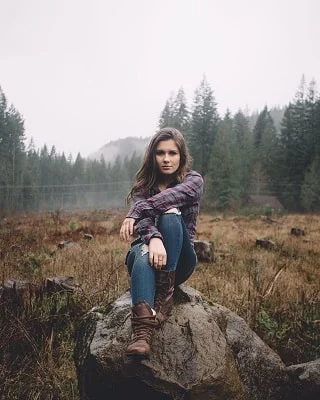 Picture: Samuel Elkins (@samuelelkins)
5. Go Outside When the Sun Goes Down
Night photography on a smartphone can be hard work. You'll have to deal with low light, extreme contrast, and pesky camera noise. But luckily, you can creatively work around those limitations:
Keep it stable for preventing motion blur
Take advantage of big contrasts
Use an outside light source
Steer clear of digital zoom
Some mobile phones are specifically designed to support night mobile photography. Cameras in many newer smartphones have been enhanced with a number of features, such as optical image stabilization (OIS), larger sensors, bright lenses, and even optical zoom.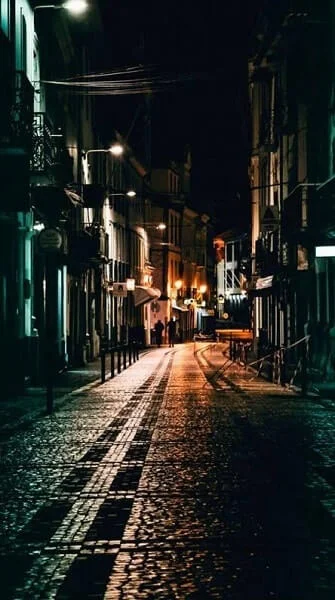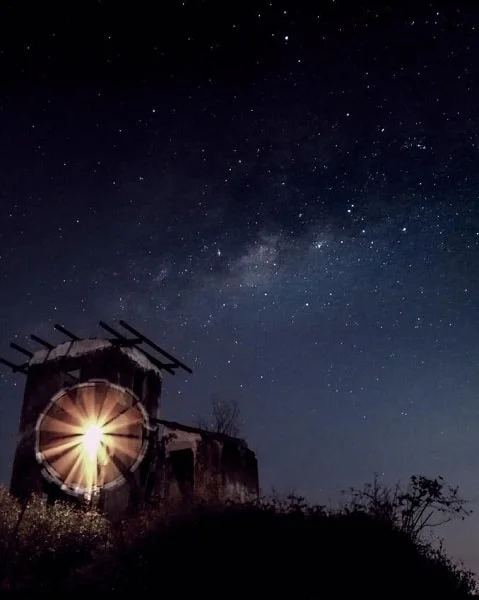 Picture: Odhi (https://consumer.huawei.com/)
19 Creative Instagram Photo Ideas
Some things always work on bloggers' Instagrams, and brand accounts are taking notice. To help spark inspiration, we've come up with 19 creative Instagram photo ideas. From simple ideas to trendy ones - you can choose the photos that you like the most.
1. Remember to Stay Creative
With thousands of amazing photos uploaded every day, you have to explore your creativity to stand out. Avoid cliches and try to find interesting angles on common subjects. This will make your brand account more memorable.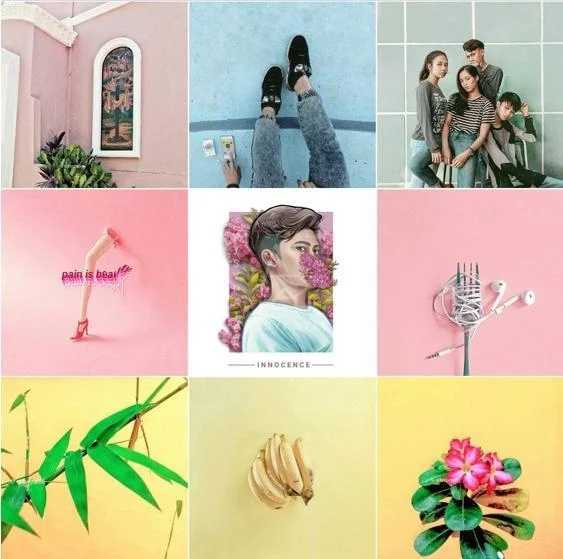 @artsypatee
2. Add More Positive Emotions
Photos with people get up to 38% more likes and 32% more comments than photos without. If you also add a smile, the photo will be more appealing to the masses. So, your account should receive more engagement if you show happy human faces (remember our tips on lighting, composition, etc.).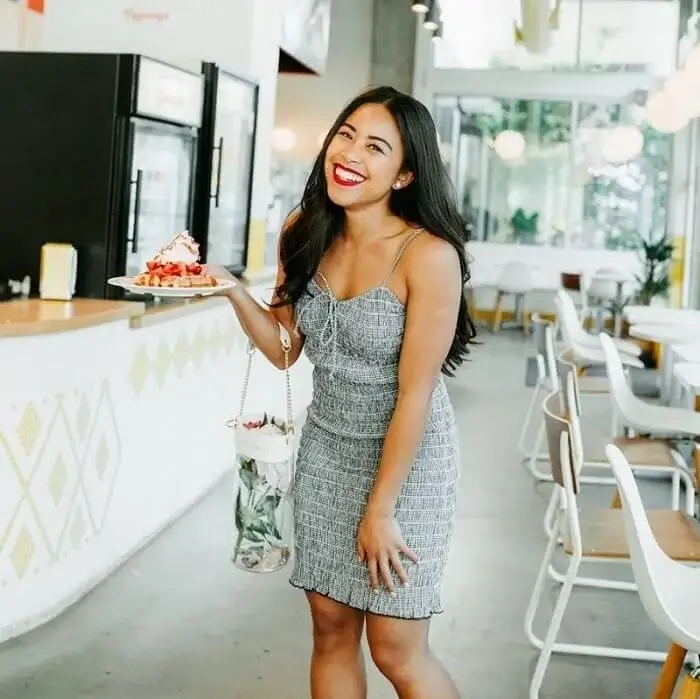 https://www.emmasedition.com/
3. Take Pictures of Animals
Pets are universally beloved on Instagram, and they can increase your account's popularity regardless of your industry. Consumers are more receptive to brands that feel like they have a human element instead of a corporation. Animals are just the right addition to incorporate a personal touch.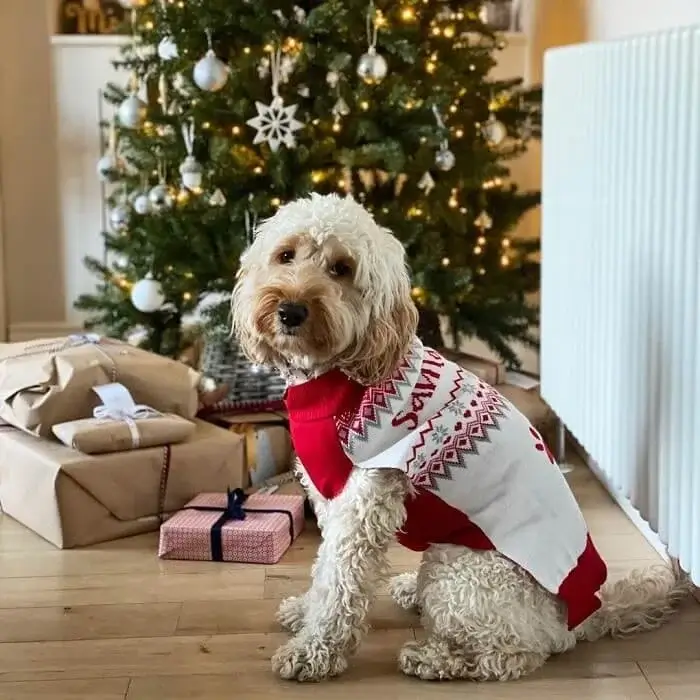 4. Play with Props
Another trick to create artsy pictures and stand out is experimenting with different objects. The role of the props is to help add character and interest to a photo or to add context to the scene. Depending on what you're aiming to showcase, you can enrich your subject with fun add-ons.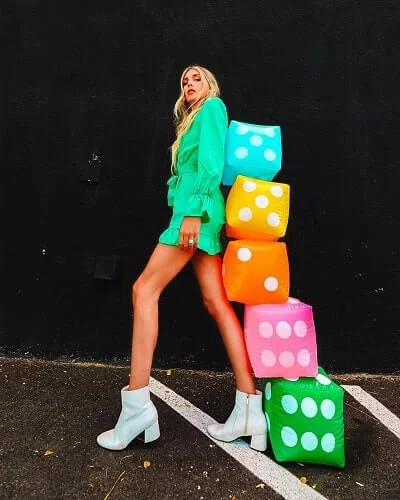 @kaliannakali
5. Add Humor
As it turns out, Instagram is a perfect social network for some comedy. In contrast to a heavily edited, perfect picture, a funny post acts as a good break. Plus, it's another opportunity to give your Instagram account a human-like feel and be relatable to your audience.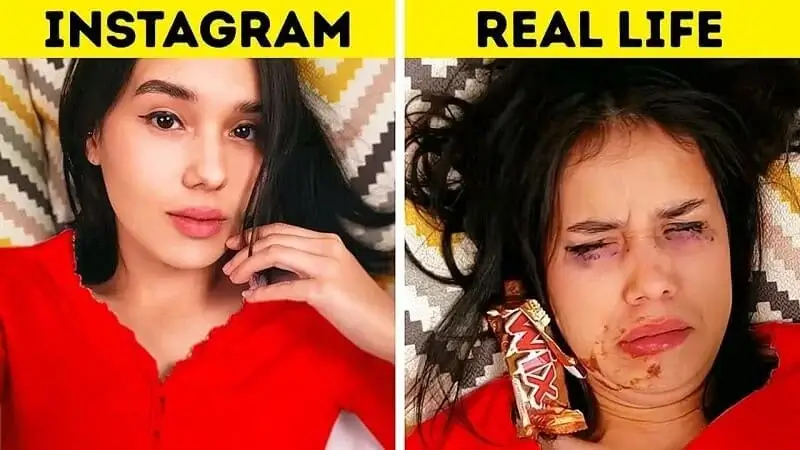 6. Try the Top-Down Foodie Flatlay
Find a good backdrop (wooden tables, marble slabs), arrange the objects and maximize the amount of natural light at your disposal. Add different textures and everyday objects, like napkins and accessories, to make the photo look effortless. Also, incorporate our tips on perfect composition.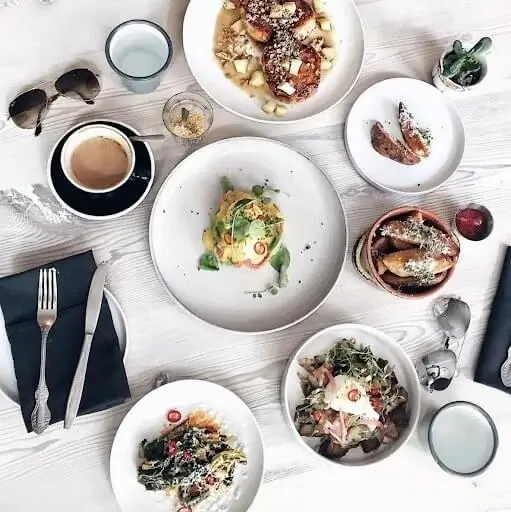 7. Look for Strong Colors and Shapes
Bright colors and very defined shapes and lines are a great way to spice up your feed. These elements naturally draw the viewer into the photograph when they scroll the never-ending feed. You can look for fun backgrounds, dress up your subject in bold colors, or do both!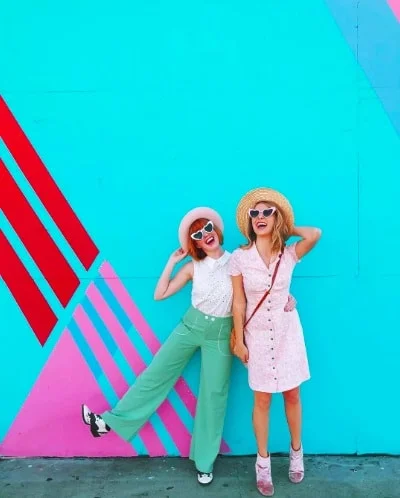 @awhimsywonderland
8. Capture Action on Burst Mode
Photographing moving subjects on burst mode maximizes your chances of capturing them in the perfect position or pose. Tap the screen to manually lock focus and adjust exposure. Then, pick an image from a multi-shot sequence that captures the moment in the best way. This is especially useful for photographing kids and animals.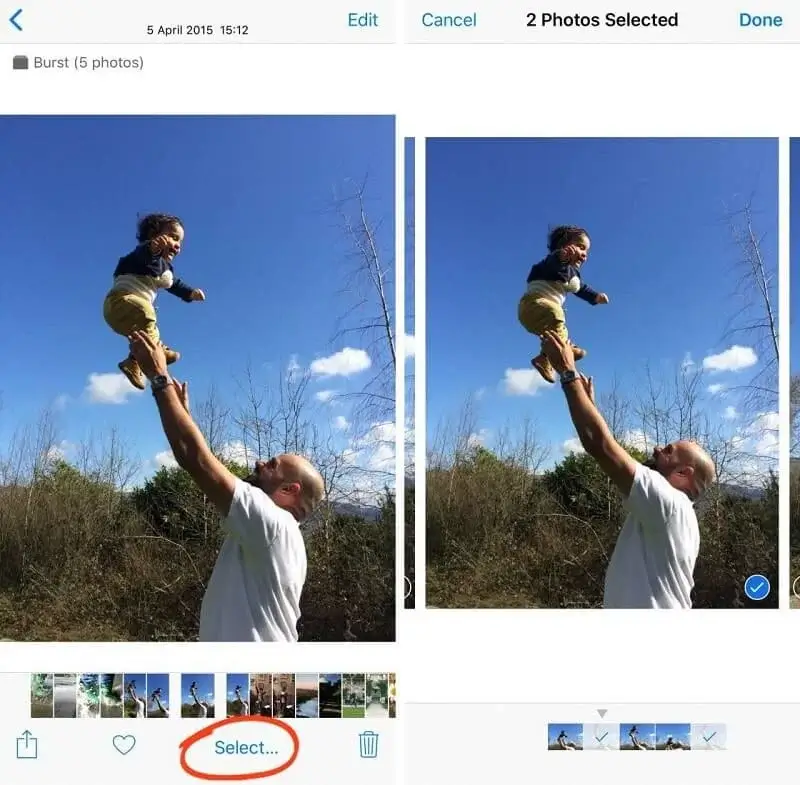 9. Make Use of Captivating Backgrounds
Sometimes you want to go all out on showcasing what's around you. While focusing on one main subject is a good strategy, using a feature wall, architecture, or nature can bring more life to a photo. With a beautiful backdrop, it should be simple enough to make a good-looking photo.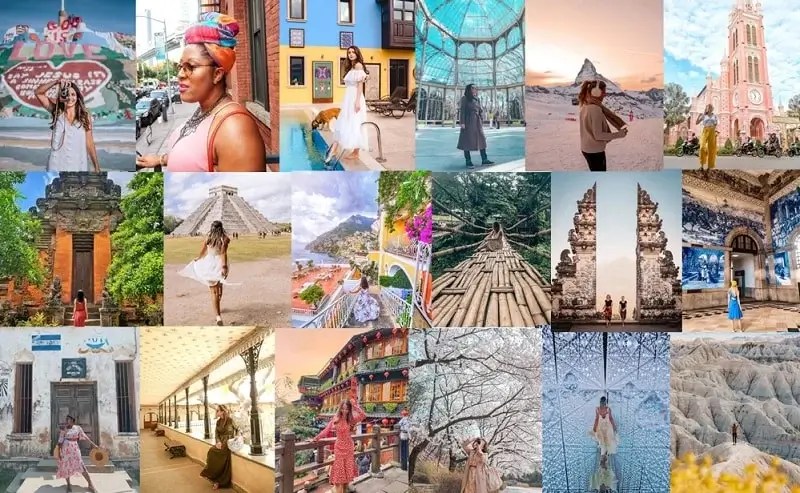 https://www.wheressherlyn.com
10. Use Geometry
In terms of human perception, basic shapes and geometrical elements are easy for us to understand. For instance, vertical lines, circles, squares, and triangles all have captivating attributes that our brains love. You can use that as inspiration for some sleek shots.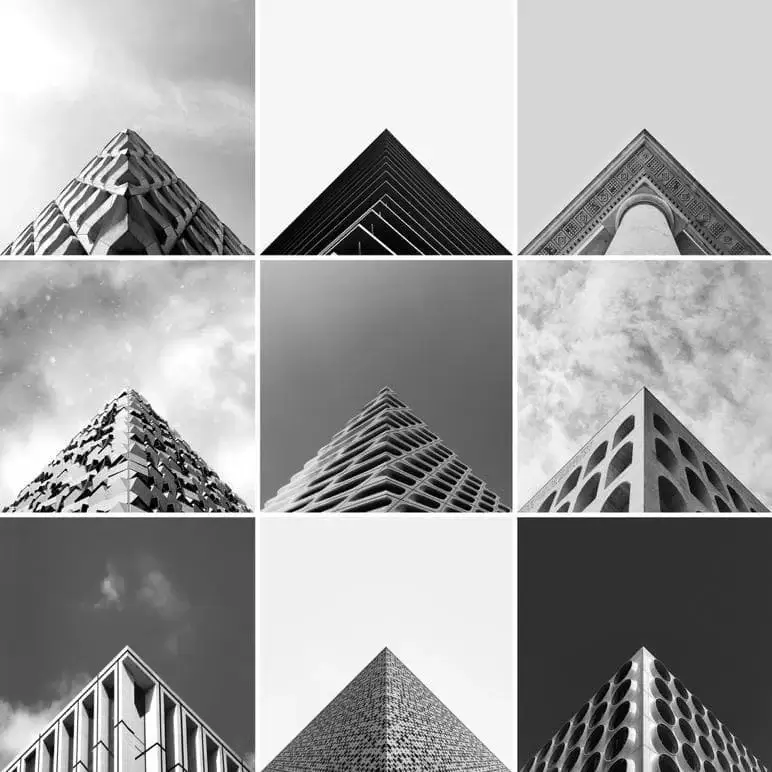 @geometryclub
11. Explore Patterns
Similarly, our minds are drawn to patterns. When you frame the shot to highlight the pattern, it becomes intriguing, and something ordinary can instantly become different and artistic. There are many examples of mesmerizing patterns you can easily find, like in architecture, design, and nature.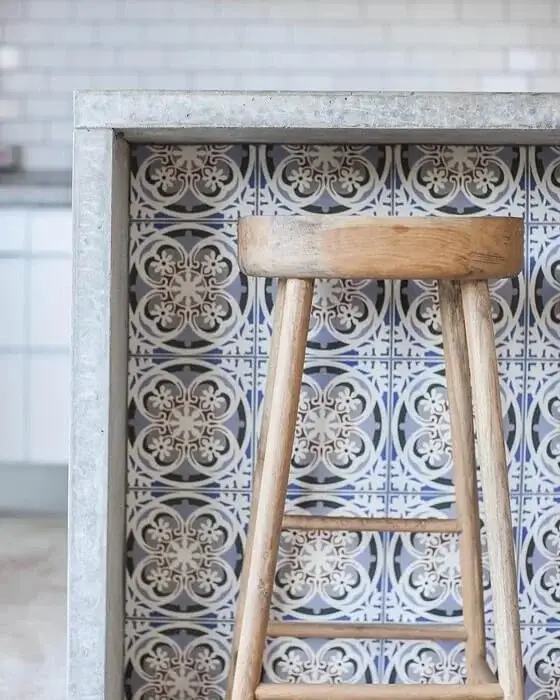 @franklindesigns
12. Use Shallow Depth of Field
If you want to have a highlighted subject, a shallow depth of field is one of the easiest ways to do it. It can be especially useful for brands that have a specific product to promote. It's very simple: just tap and hold on the display where you want in focus. Or experiment with your phone's portrait mode to create a blurred background.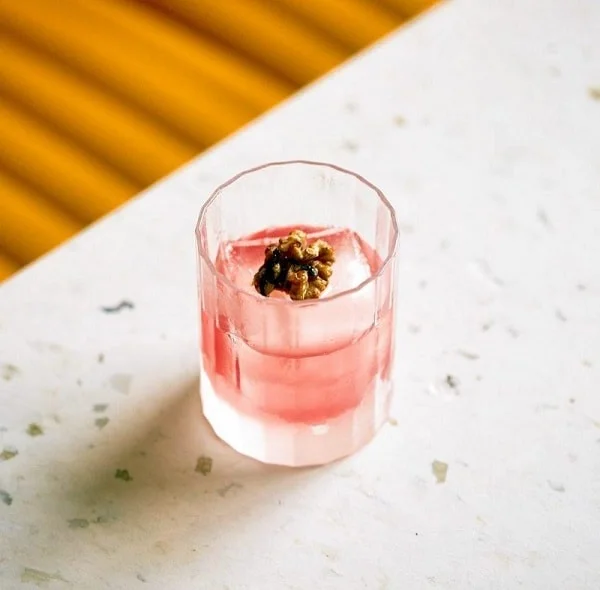 Kim Lightbody
13. Add More Space and White Background
Use the so-called white space to give your eyes somewhere to rest and prevent your image from appearing too cluttered. It provides a breathing room that also looks grade on your grid. Some of the most common examples are concrete, plastered, or brick walls.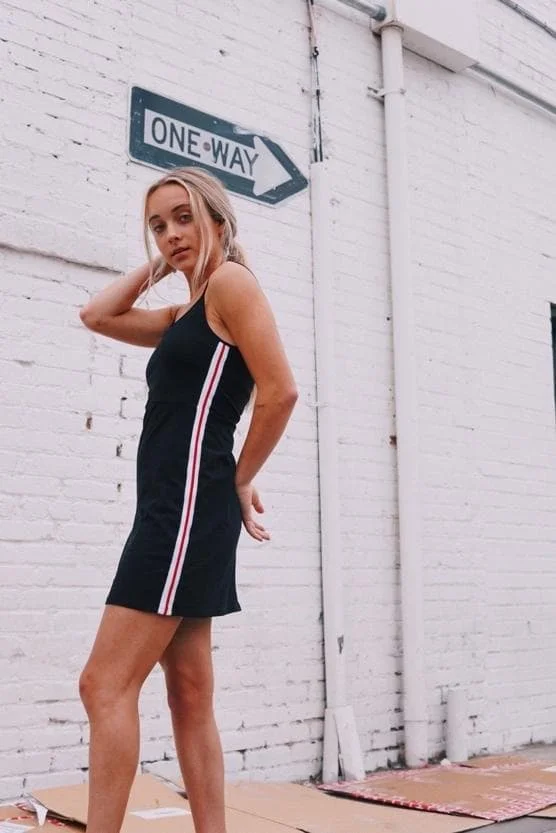 @itslucawhitaker
14. Shoot from Different Angles
Taking photos on an eye-level isn't the only angle you can use. In many cases, it's not even a preferable angle. Try shooting from above or below, hunching lower to the ground, or even something completely unexpected. In any case, it will challenge you to find a fresh and more engaging look.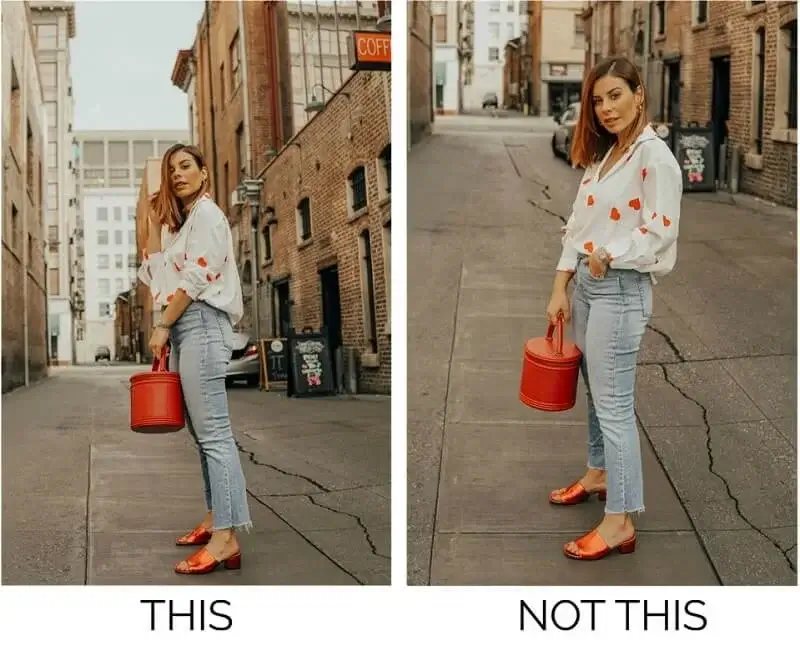 http://www.stilettobeats.com/
15. Stick to a Palette
You can choose between basic color palettes for your Instagram feed – warm, cold, or neutral. Alternatively, you can go with a pastel palette or bright and vibrant feed. However, it doesn't mean you can never break from your chosen palette. You can sometimes add photos that go slightly outside of the cohesive color palette that ties in with a theme you're focusing on.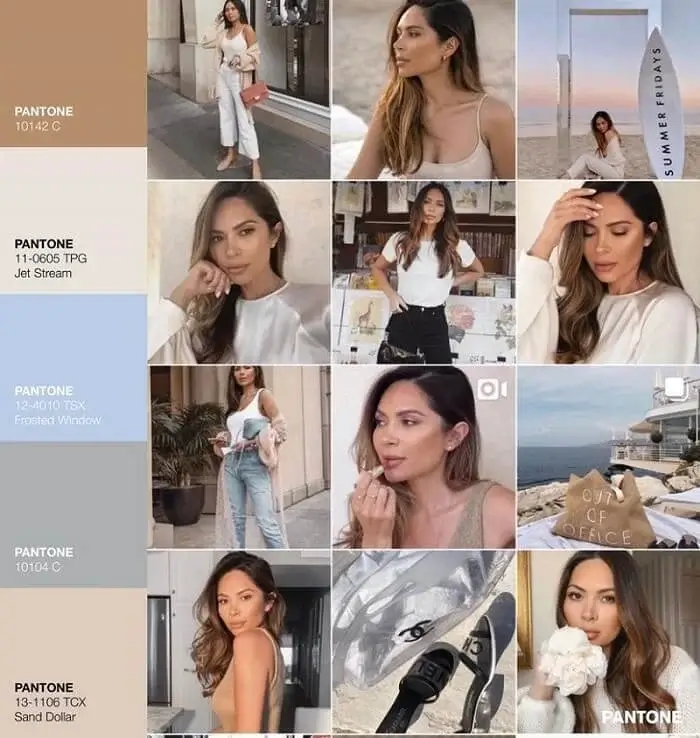 @marianna_hewitt
16. Go All Out on Traveling Photos
When you travel, there are countless possibilities. For example, you can visit National Parks, explore flower fields, and explore the city at golden hour. Use unique landscapes or authentic architecture. Anything that makes the photo interesting will work well.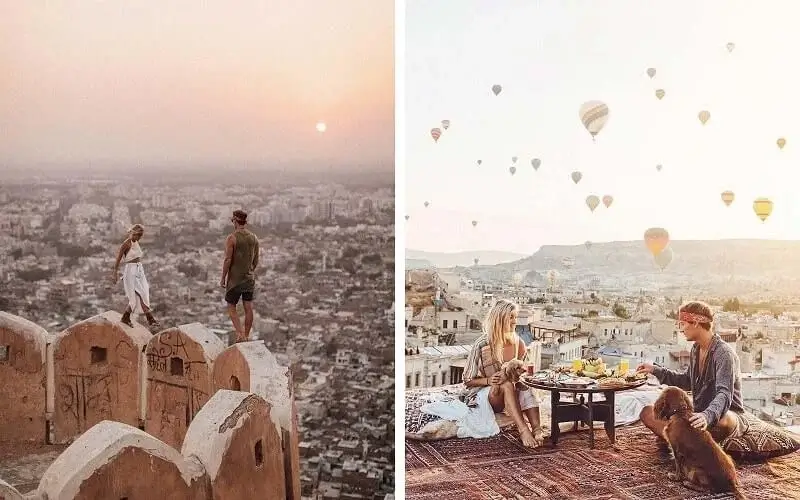 @doyoutravel
17. Take Underwater Pictures
Many modern phones are already safe from water damage, you can even dive with some of them. Or you can purchase a waterproof case, which is also manufactured for mane phones. Underwater scenes generate lots of shares, especially when there are colorful corals, fishes, turtles, and other sea creatures.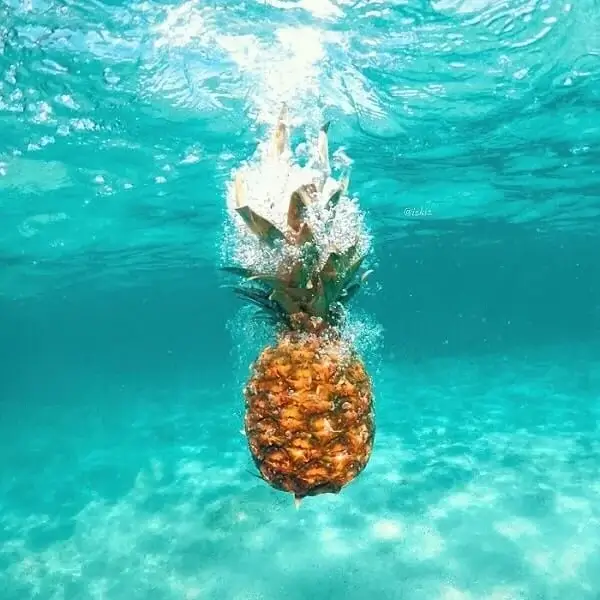 18. Embrace Bad Weather
Photographers know how to take Instagram photos even in bad weather, and you can do the same without much effort. Try capturing raindrops on the window and what is outside the window (leaves, cityscapes, a plane at the airport) or a cup of coffee in the foreground.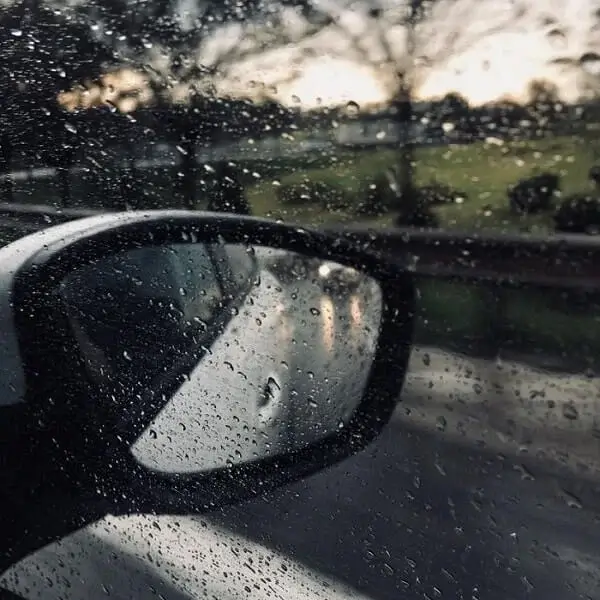 @beggkara
19. Look for Puddles After the Rain
When it rains, you can shoot some beautiful reflections in puddles on the streets. Experiment with symmetrical compositions, a reflection of sunsets, or capture children running through puddles. You can get pretty creative, depending on your surroundings.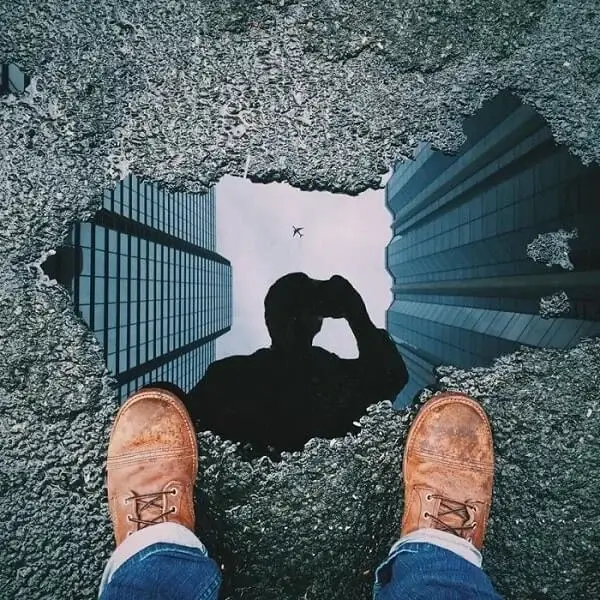 Michael Pistono
How to Edit Instagram Photos
Learning how to take good Instagram pics isn't enough. Editing can either take your images (and engagement) to new heights or ruin the shot. The amount of editing should be just right – and without going overboard. Let's break down some of the best photo-editing apps and see how to use them properly.
Best Editing Apps for Mobile Photography
There is a myriad of editing apps for mobile photography, but we'll only focus on the most used ones: VSCO and Snapseed. These free apps give you just enough tools to manipulate the photo but keep it natural at the same time.
VSCO is all about the filters. They are soft and subtle filters that go easier on your photos compared to many other Instagram presets. Plus, you can adjust them using a simple slider. Here are our main recommendations for the app:
Reduce the filter intensity as much as possible
Check out the built-in skin tone slider
Correct the perspective by switching the angle of the photo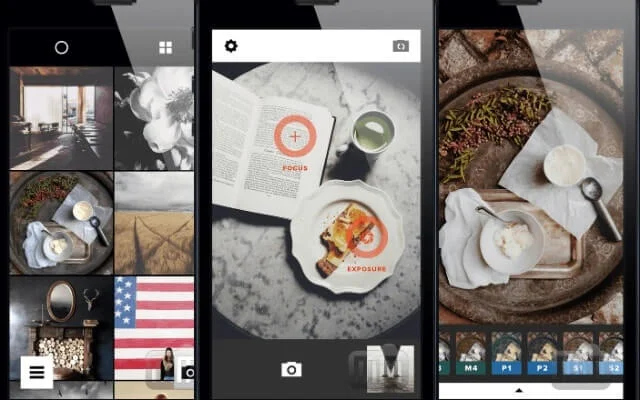 Snapseed is used for precision editing and allows you to create practically photoshop-quality edits. Our top tricks for using this app are:
Zoom in and fix imperfections with the healing tool
Embrace selective editing for brightness, contrast, saturation, and structure
Remember that you can delete or modify any individual edit in the future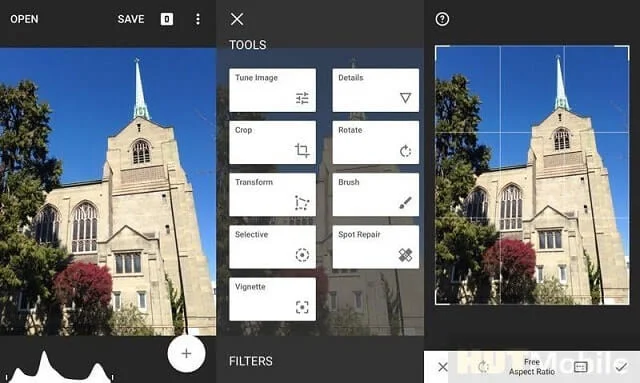 Keep Your Edits Simple
We can finally ditch the overly done presets that completely transform the original photo. Be conservative with your use of filters and only make edits that enhance, not detract. All you really need now is good light and minimal post-processing, like minor brightness adjustments and adding some subtle tones.
Analyze Which Photos that Get the Most Likes
Monitoring your statistics is the best way to assess how adequate is what you are doing. You can find a pattern in your best photos and apply them in the future. For example, you can find out that your audience enjoys bright product photos and the traveling theme.
Bear in mind that it can quickly turn into a compulsive obsession. On the one hand, you need to determine how to get likes. But, on the other hand, you shouldn't chase likes as it completely shuts off your creativity. Some people who think that likes are the most important thing might even use autobots to like their posts. This can be seen as a violation and they'll need to find ways to remove a ban.
Practice More
The beauty of mobile photography is that phones are small and compact. You can easily take them with you wherever you go. The best way to learn how to take Instagram pictures is through practice, so being able to take one with you wherever you go is always helpful. The more you practice, the more intuitive all the settings will become, and you'll unlock your style and natural skill.