Video platforms have long been a full-scale part of the marketing strategy for many businesses. After all, as they say, а picture is worth a thousand words. The human brain perceives visual information much easier. In addition, the video makes it easier for all of us to imagine ourselves as happy owners of the product.
In this article, we will look at trends and updates on popular video platforms YouTube and TikTok.
YouTube
According to Google, 70% of shoppers purchased a product after watching a YouTube video about it. And according to a study by the Pew Research Center, 74% of US adults use YouTube, of which 23% regularly browse the site for news. What updates did YouTube have?
YouTube Creative Lab
Now users can add interactive elements to the video during uploading. While waiting, you can edit the hint, add subtitles, fix the end screen saver. This way, you can spend less time working with videos.
Recently YouTube also introduced the function of auto-splitting videos into episodes. It will allow users to navigate your video and immediately jump to the fragments of interest better. You can configure such a feature for several uploaded videos at once.
In addition, for the convenience of users, YouTube has finally introduced a dark theme in CreativeLab. It reduces eye strain for those who prefer to work in the evening and at night.
A large-scale update of the YouTube Creators website. Now, the portal has a variety of essential materials for both newcomers and higher-level professionals of content making. The main goal of this site is to create a friendly community and generate mutual support.

Monetization
Two-factor authentication is now a must for anyone creating and monetizing YouTube content. This requirement came into force on November 1, 2021.
Community and comments
YouTube has decided to suspend the Discussion section. From October 12, 2021, it will no longer be available to users. The Community tab is a new option. The publication of posts in the Community tab will be available for all creators whose audience exceeds 500 people. Upon reaching this audience volume, the user will automatically be granted access in one week. In this section, the authors have the opportunity to warm up interest in their channel and engage with followers. Posts will be displayed in the My Subscriptions tab and the main feed of the viewers as well.
To get to this section, you will need to log in to the YouTube Creative Studio, select the Content option, and go to the Posts tab.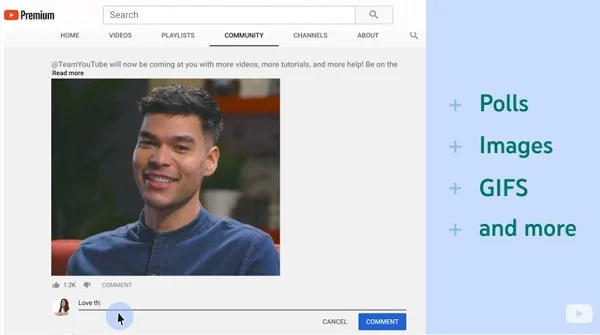 https://youtu.be/nnNDr14CF1c
Photos, videos, posts, polls, GIFs, and more can be scheduled for posting in the Community tab. You can set the time of posting using both your computer and your phone. YouTube plans to further expand the accessibility of this section.
YouTube analytics
In the updated Overview tab, you can see detailed statistics on various indicators: views, comments, the number of likes, the number of new subscribers.
YouTube and Shorts Fund
YouTube has committed $ 100 million to reward talented video creators through the Shorts Fund. Content authors will be able to receive up to 10 thousand dollars a month. The distribution of funds builds on data on the uniqueness and popularity of the video.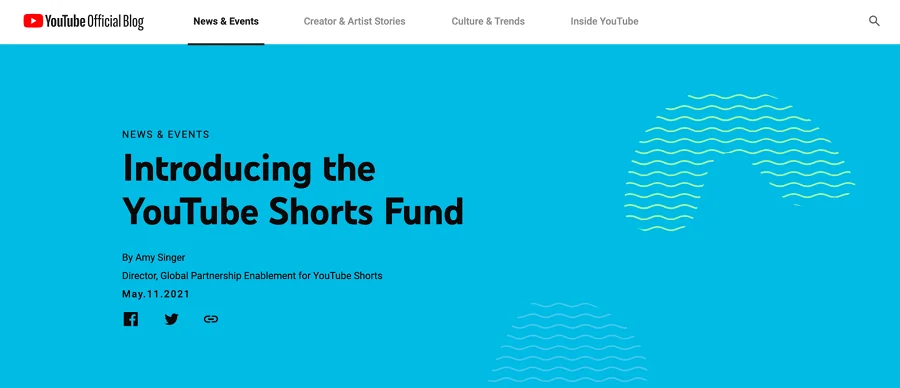 A vital requirement for participation is the uniqueness of the content. It should not appear on any other platform. At the moment, residents of the USA, Great Britain, Brazil, India, and other countries have access to the reward.
The video hosting Shorts fund does not plan to use the typical YouTube monetization format through advertising. Such an approach allows creators to make money on their content anyway.
YouTube Music
YouTube Music has made an incredible breakthrough in its audience volume this year. If a year ago, the number of subscribers did not even reach 30 million, today this figure is more than 50 million. Just to remind you: the YouTube Music platform was launched in 2018.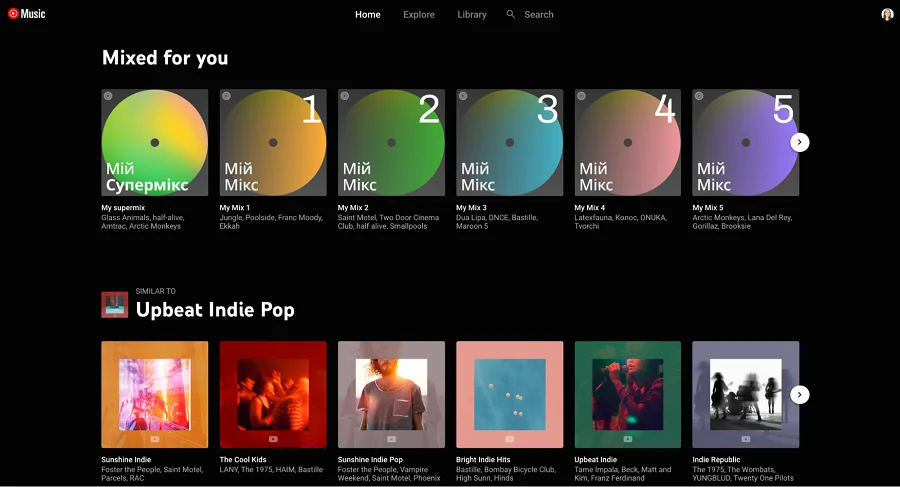 YouTube Music managed to become a serious competitor to Spotify. Over the past 12 months, the site has paid more than $ 4 billion in royalties. In this amount, a third comes from subscription revenue — and the remaining two-thirds — from advertising money.
Market leader Spotify has a 167 million audience, Apple Music has a 78 million audience, and Amazon Music has 63 million paying subscribers. But all those services were launched before YouTube Music, and they do not show similar growth dynamics.
TikTok
Quite recently, TikTok celebrated the big date: the platform has developed so much that it has achieved a monthly audience of 1 billion people. According to representatives of the platform, they are honored to be the place where such a diverse community has gathered: from small businesses and family bloggers to creators who are becoming stars. Let's consider what updates undergo the platform.
Live broadcasts
The TikTok team unveiled eight additional live streaming features at once.
If someone sends an offensive or rude comment, the system will, first of all, suggest the author review it and have a rethink. TikTok plans to allow authors to disable unwanted viewers temporarily soon. Also, you will be able to remove inappropriate comments during broadcasting.
Creators have more opportunities to diversify their broadcasts with the help of joint live broadcasts. That is, each member of the community will be able to communicate live with the blogger.
Broadcasting can be tricky when doing it all alone. Therefore, now the authors of a broadcast can appoint a trusted person to help in broadcast moderation. The moderator will be able to organize joint streams with other creators and moderate comments.
Viewers now have a specific section to ask questions, so they no longer have to put everything in the comment section. It is crucial during active streams, where the chatting speed does not allow you to see all the questions.
Another update is the picture-in-picture format for viewing streams. Now you can use the messenger to reply to a message or google a question of interest without leaving the stream.
From now on, live broadcasts are included in the feed along with regular videos. The purpose of this update is to make it easier to find catchy streams on the platform.
Now, viewers have an option to disable comments. It is to provide a secure platform experience.
Authors can set a filter with a list of up to 200 words to exclude unwanted comments. Later, if someone writes a message using a word from the filter list, this comment will not be displayed during the live broadcast. You can add to this list even during the broadcast. The moderator and the author have the authentication to do so.
TikTok makes sure that live streams are broadcasted by members strictly 16 years of age or older. Also, any extortion of gifts or fraudulent transactions is prohibited on the platform. Accounts of doubts in terms of the validity of personal data are blocked.
Spark Ads
TikTok has launched a new native ad format — Spark Ads. It allows brands to stream videos from their accounts in the recommendation feed. In addition, it provides an opportunity to creators who have taken part in the brand advertising campaign to promote the video.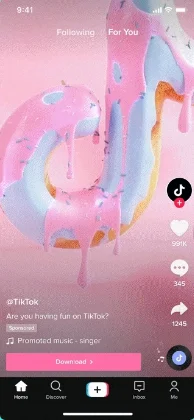 https://www.tiktok.com/business/
With the help of Spark Ads, one can create native ads with a minimal budget. Nice bonus: all comments, reposts, views will accumulate in your account, increasing its popularity.
E-commerce
The platform plans to unveil new e-commerce opportunities, declared the company during the TikTok World virtual conference. For example, new features will allow you to purchase goods directly in the application. The brand will be able to connect to the product card and run appropriate selling events.
The platform also reiterated two types of interactive ads be available to brands — collection ads and dynamic showcase ads. Collections will allow brands to add product cards to their video feed. A dynamic showcase will show the audience products that match their interests.
TikTok Effect Studio
TikTok launched its platform that allows users to work with augmented reality and create AR effects. The social network also invited developers to join the in-house testing.
While the platform says this is just an experiment and it will not necessarily come true, it could take TikTok to the next level vs. its peers.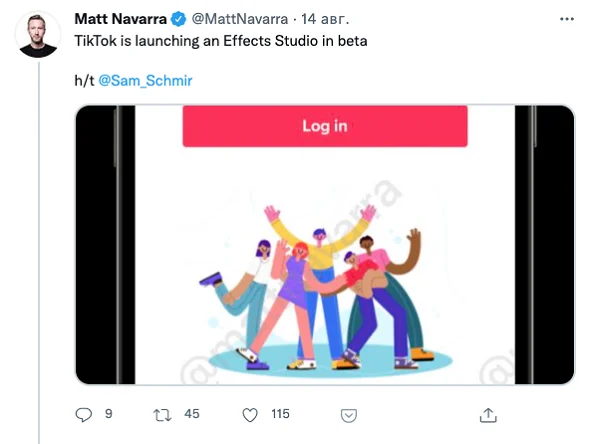 https://twitter.com/MattNavarra/
Marketing Partner Certification
TikTok for business launched a partnership program for performance agencies TikTok Marketing Partners in Russia. It will allow brands to improve the quality of interaction with the audience and empower themselves. Around the world, 113 agencies and market leaders have already joined the program. TikTok Marketing Partners is part of a global program that aims to improve the quality ads campaigns on the platform.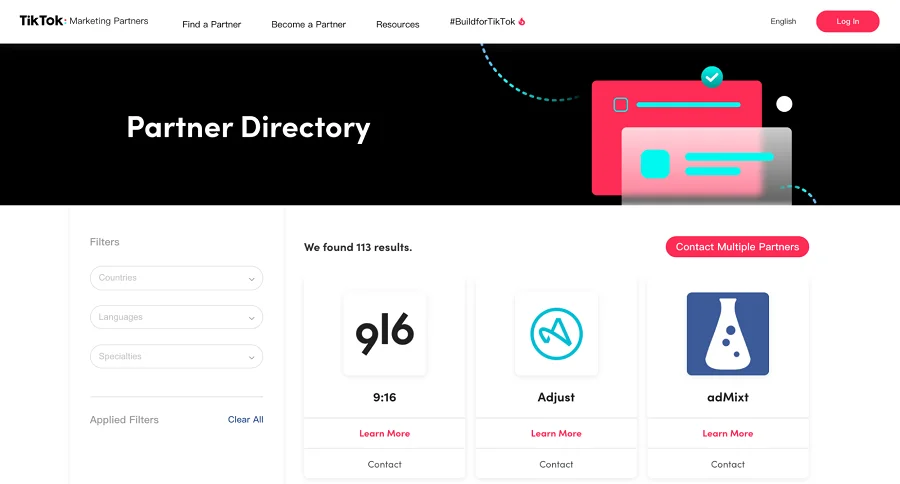 Having become the most downloaded app of 2020, TikTok is actively developing and keeping its leading positions. In addition, Google announced that they are planning to launch a search on videos from TikTok. However, the details of the project and the terms and conditions have not been disclosed so far.


As you can see, video platforms do not stand still and feel like taking leading positions in Internet marketing. Stay tuned — Onlypult blog helps you always be up-to-date.