1. Registration
The first step is to register an account and ensure you have basic things: an avatar and a short description. Choose one main topic that you will talk about and several related topics. Say, four is enough.
On TikTok, you do not need to be monothematic. This format is also ok for this social network.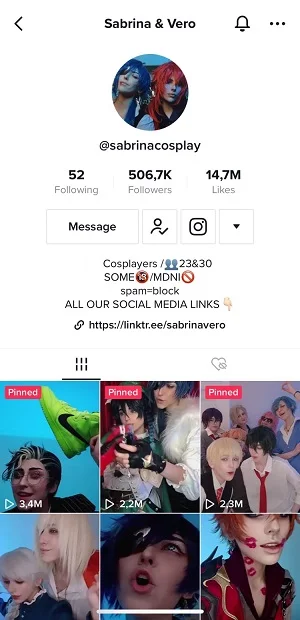 2. Come up with video themes
You need to come up with at least 90 themes. There are several simple algorithms you can follow. For each topic, you have one minute, ideally — 15 seconds. Say there are some big, vital topics in SMM: targeted ads, reach, etc. However, they consist of many subtopics — 'What retargeting is' or 'How to make your audience comment actively on your content,' etc.
Therefore, identify which pieces or fragments of knowledge may be catchy and relevant to your audience within your topic.
3. Record videos
There are several options here. Option 1 is to invite a professional operator. However, TikTok does not require it. With an operator, the picture will be more beautiful. It may affect some indicators, but not dramatically. Most popular bloggers record videos on their own using a smartphone.
The second format is to place a smartphone and record videos.
Format 3 is to choose the interview format. If you record these 90 topics one at a time: you take one video, then you think about the next one, record it, etc. —it will take lots of time, most likely several days. At the same time, if you formulate these topics as questions, and someone will really ask you them, i.e., the recording will go in the format of a genuine interview, you will work faster and more efficiently.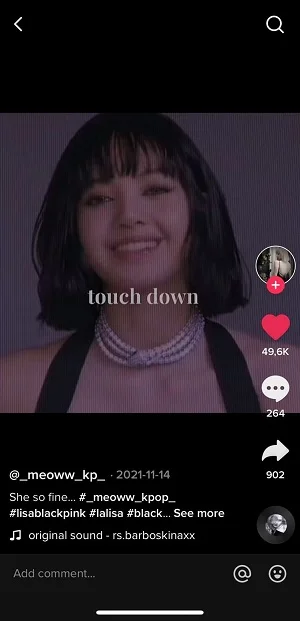 4. Post videos
You should start posting them when recording videos. At the very beginning, post at least three videos a day. You might think: What for? Why such a monstrous amount? It is vital that the algorithm understands which videos to show to whom, who likes your videos, and who is interested.
Later, when you have built the connection, you can slightly reduce the number of publications. But make sure you post at least one video a day.
5. Principles of TikTok video posting
TikTok has a slightly different strategy than other social networks. There, you refine each piece of content, do not post generic content. You post what can potentially hit the tops, get into recommendations, enjoy high reach, etc. In the case of TikTok, please be aware that the majority of the video is just a crowd of extras. It does not mean that it should not be informative. But in general, you need to be prepared that not every video will receive high reach and impressions.
There is a classic principle of the blockbuster strategy — among a large number of videos, there is one that TikTok likes and starts showing to everyone — and at every moment, it is this video that rocks your channel.
It is difficult to predict it at the start. The success of a video always depends on two factors. First is how long users watch your video; and the activity, that is, how they interact with it. Therefore, everything you do should be based on these two criteria appart from the fact that you transmit information to a person. The structure of your video shall make a person watch it to the end. It is quite a standard approach when you say at the beginning 'I will give the numbers at the end' or 'I will share this life hack at the end of the video,' it encourages people not to scroll.
It is also important to engage users in interaction. You may ask a question in the process. It may be a call: 'Write in the comment section what you think about it.' Moreover, it can be spoken or written in TikTok as a text.
TikTok is designed so that if the video is really informative, it will surely bring you an audience by the end of the first month. How big it is will depend on a number of factors, first of all, on how relevant the topic and content are. But be sure TikTok will definitely give you this chance to show your content to the audience.
On TikTok, you do not have to make any additional efforts in order to attract an audience. The entire audience comes thanks to the recommendation algorithm.