Marketers know that the best way to learn something about customers is to ask them directly. But nowadays thousands of social media users discuss important topics every day, share opinions about brands and products, complain about poor service, and offer ideas for improving it. To get all this information, you no longer need to arrange polls. You can just go through social networks and find out your customers' opinions.
What is social listening?
Social listening is tracking and analyzing the information about your brand, industry, and competitors broadcasted by social media users. Simply put, you "overhear" what the target audience thinks about the topics that interest you. You use the data obtained to improve your business or help the brand, for example, adjust the promotion strategy or expand the product line.
When interacting with friends and followers, people are more open and honest in what they say about brands than they do in surveys. You can catch the general atmosphere, and not just the mood of the most loyal users who didn't stand aside and texted your company's support team.
Why is it not enough to just monitor brand mentions online?
Social listening is more than a regular brand mention monitoring, although it includes it. To illustrate, a company uses monitoring services to quickly respond to negative comments from customers. This is not complete social listening but sorting out the negative feedback. Especially if in the process managers simply copy the apology messages from the script, but in fact, nothing changes.
To understand the needs of your customers, it is often not enough to know what they think specifically about your company. Therefore, social listening also includes collecting information on the keywords related to your activity. You can "listen" to discussions on related topics, competitors, stories about the use of similar products or services.
For instance, a cleaning company can get acquainted with what the clients of other services say on social networks, as well as the audience that, for some reason, does not trust strangers to clean their homes. In this case, social listening can bring valuable insights: guarantees to be added so that customers cross the threshold of distrust; cleaning services that the users lack; their existing needs that competitors could not meet.
How social listening helps businesses
Let's highlight the main problems that can be solved with the help of social listening.
1. Find out how your audience lives
You will get an idea of what topics your customers discuss in their free or working hours, what content they share, what brands, bloggers, and media they track. Social listening will help to speak the language of the audience on social networks, to organically fit into their interests, so as not to be left outside with your product and content, and not to look weird to your target audience.
The variety of topics changes very fast, so it is important to "listen" to social networks regularly. It is not enough to collect the data on your audience's lifestyle just once. After a week, the key topics may already change. If you are not on the same page, you run the risk of losing touch with the customers, stop understanding them.
2. Hear what customers expect from your brand
People are more likely to share their user experience on social media than via support services or a feedback form on a product page. Through their accounts, they can be franker than in more formal channels. Plus, not all customers who have something to say about your brand are motivated enough to make direct contact. Also, for many clients, social networks are the main communication channel; they do not want to look for other ways.
3. Understand what your audience is missing, even if they don't know it themselves
Clients cannot formulate and understand all their wishes. Social listening can help to identify clients' needs through indirect mentions of problems or negative experiences. Your task is to understand how you can help your existing and potential clients deal with these difficulties.
4. Join trends and use them correctly
Brands that do little to follow the audience behavior on social networks are knocked out of trends and informational agenda. You run the risk of clumsily using outdated memes or joking on a topic that is taboo for your clients. Use social listening to understand exactly what's relevant in their media space.
5. Improve your product or expand your product line
The feedback from social media users will help you adjust a new product, make it more convenient and attractive. Social listening will reveal the points you might have missed during the trial phase.
6. Get game-changing marketing insights
By eavesdropping on user conversations, you can come up with unexpected ideas. Immersion in the topic sometimes drives marketers into frames, hides original moves and solutions. Ordinary outsiders can provide insights that can drastically change your strategy.
Example: An ice cream brand Ben and Jerry's was betting on hot weather ads. Logically, people will be more active in buying ice cream to cool off. But sales for some reason grew in the rain and snow. Social listening showed that there are a lot of posts on social networks with the brand's clients who stay at home during bad weather and watch TV shows, cheering themselves up with ice cream.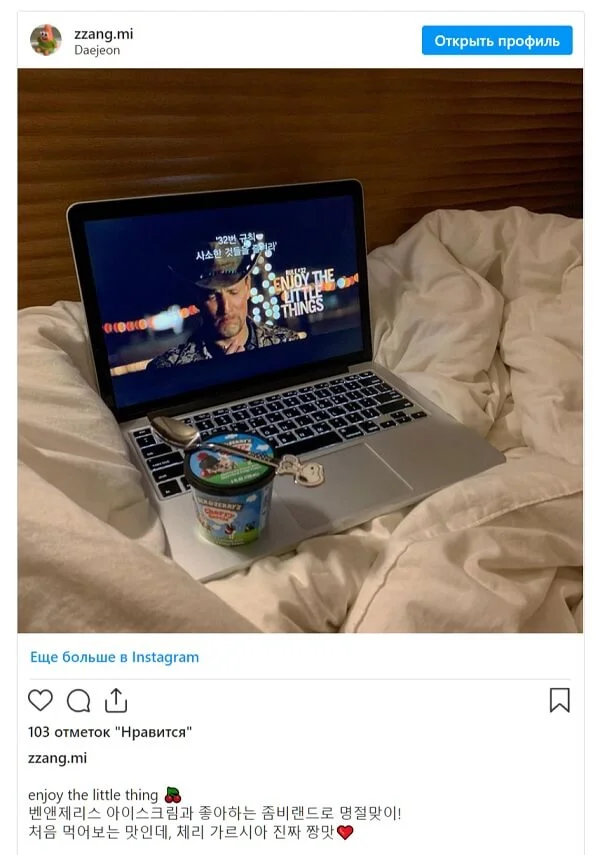 Thanks to this information, the brand changed its strategy and found a new way of positioning: ice cream comes in a "set" with Netflix series in the evening. Ben and Jerry's even released a special flavor called "Netflix and chill."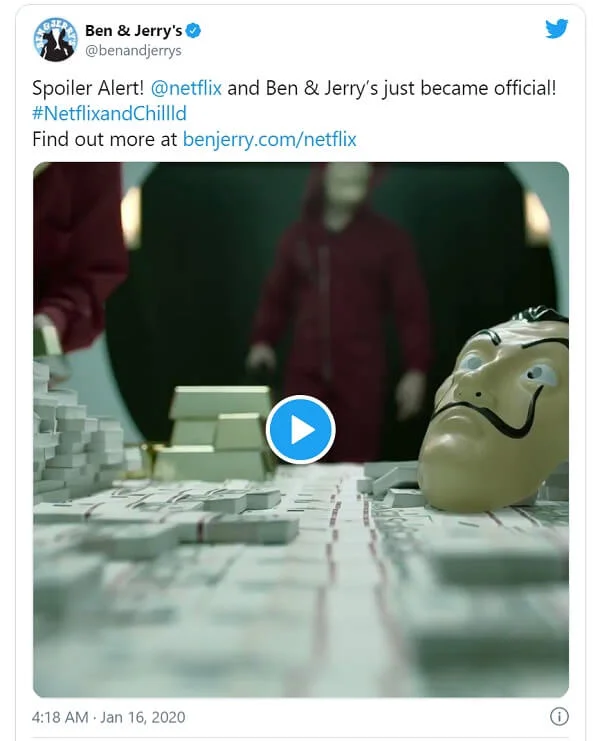 7. Meet a new audience
Social listening can bring out groups of people that you didn't initially consider as your target audience.
Example: A photo lamp (UV plant lamp) store found out that their product is in demand among aspiring bloggers on YouTube and TikTok. An attractive neon glow adorns the frame, which is why it is so popular with video content creators. Initially, the brand focused only on gardeners, but now it knows it has another audience as well.
8. Understand the mood of your audience "here and now"
Social listening gives you a clear picture of how your brand is viewed by social media users. This is not a delayed effect of researches or surveys, but data "online". You can immediately gauge customer response to a new product or see if there is a return on a PR campaign.
9. Increase the level of customer service
If you monitor negative reviews and customer complaints, and then take action quickly, it increases audience confidence. However, social listening works not only to solve current problems but to improve processes in general. Constant monitoring of problem situations on social media will reveal certain patterns: you will understand exceptional difficulties and the ones that happen too often.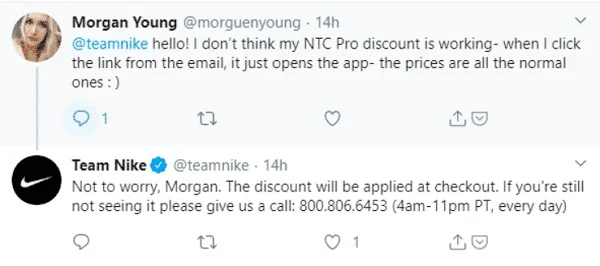 Nike responds quickly to customer complaints on Twitter
10. Find influencers who are already using your product
You can't surprise anyone with influencer marketing - brands regularly order ads from popular bloggers. Social listening will keep you one step ahead: you can find an influencer who is already using your product and offer them collaboration. Such ad integrations turn out to be more organic: followers see that the product or service was mentioned by the blogger before, that is, he chose your brand himself, and not just praises it for the sake of earning.
11. Take into account the mistakes of competitors
Do not hesitate to "listen" to the social networks of your competitors: find out how their audience lives, what makes it happy, and what upsets it. Watch for the mistakes of other brands in your industry: how they solve problems, what works, and what irritates the audience even more. For example, a competitor used black humor in advertising and received a "boycott" from followers. Note that the strategy of outrageous social media or advertising is not exactly what is needed for this target audience.
Your competitors' sites can be a source for insights. Sometimes the outsiders know better. Do not be afraid to take the initiative if you see that a competitor is missing something important in their strategy - offer the audience an alternative.
12. Increase user engagement
Seeing your openness to the opinions of customers, the audience will be more active in giving feedback, leaving reviews and wishes, and commenting more often. If followers understand that their feedback today can affect your product or service tomorrow, then they are more motivated to share ideas with the brand.
Example: Bud Light decided to ask the audience which ad to run during the Super Bowl. The option is chosen by followers who appeared on the air. The brand has shown that it trusts its customers with such an important decision: to determine which video will be launched in the most expensive segment of American television advertising.