Do you feel it is time to improve your social network marketing skills? Then why not start now? To implement an efficient Social Media Marketing Strategy and constantly improve metrics, you need to find the most useful tools. They will make your work easier, optimize posts, and will make the overall process of content making smoother. Now you are where you need to be! We have listed the best tools for social networks. Let's start.
Social Media Marketing Platforms
Today you can find useful tools for every aspect of social media: from content creation to its planning, from scheduled posting to results analysis. To make it easier for you, we have divided all the tools into several categories depending on the tasks a Social Media Marketing specialist might have.
1. Scheduling Tools
It is a helpful tool for content creators. By following a template, you can create posts and stories and schedule a publication in a couple of days, weeks, or even months, and now it is off your shoulders, and you are free to do whatever you want. By using such services, you will never forget to make a post and your posts will be published according to the schedule and activity period of your audience.
2. Analytical tools
A Social Media Marketing specialist should analyze content efficiency to increase clients' audience, social activity, and recognition, and as a result their sales and income. Reach, audience growth, number of likes, comments, reposts, and saved can be easily calculated by a special service. So, you won't have to monitor it yourself.
3. Monitoring & Listening Tools
Do you want to track the activity of all accounts on social-networks in real time? Stay tuned for all the mentioning of your brand (or a competitor brand) on social networks to be able to immediately respond to positive or negative impressions. Moreover, you will be able to receive recent statistics about the search frequency and use of your brand's name and indirectly monitor the efficiency of your marketing campaigns. Learn more at.
4. Content Creation Tools
You can edit every single photo yourself, manually add each detail to a creative collage, spend a lot of time thinking about how to style your Story, look for new hashtags, indent paragraphs in post for Instagram. Or you can use special tools with ready-to-use filters, presets, templates, hashtags, symbols, and so forth, just by adjusting them to the style and particular characteristics of your brand. Such applications significantly minimize the time required to create catchy and qualitative content.
5. Management Tools
It is almost impossible to bear in mind all your ideas, current plans, and tasks for other specialists if you work in a team. It is more efficient to make notes with a special service that will remind you of the deadline, cross out what is done, and organize your upcoming events. Labor efficiency can skyrocket if you have such a helper.
Social Media Scheduling Tools
Let's begin with tools for content planning and scheduled posting. These are the services that are sure to be useful for every social media marketing specialist who knows the value of time.
Onlypult Publish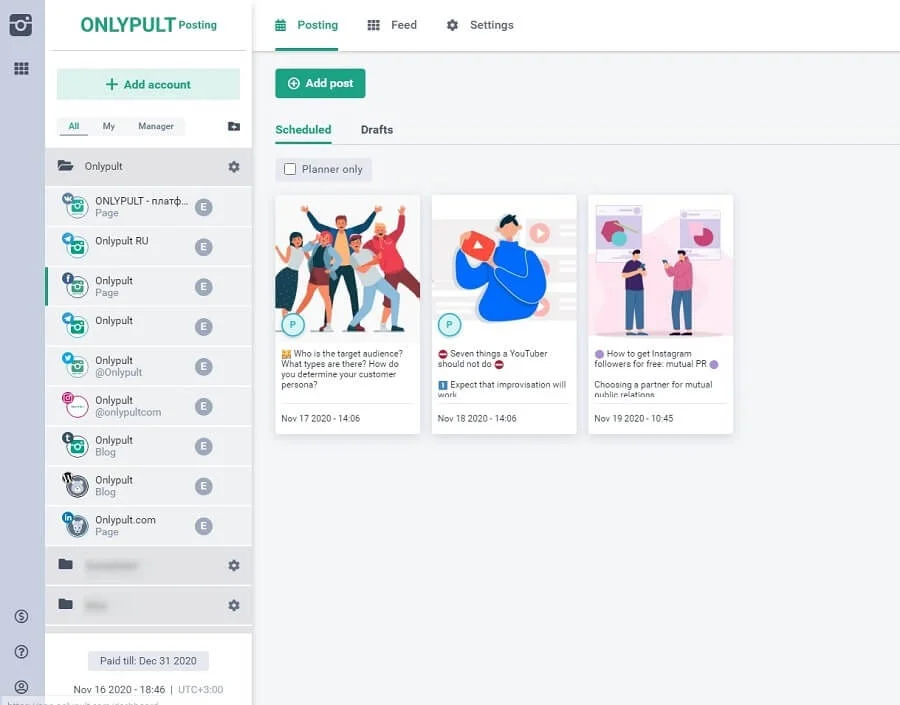 The service works with Instagram, Facebook, TikTok, YouTube, Twitter, Pinterest, VKontakte, Telegram, and other social networks. The first 7 days after registration are free, then you can choose the tariff that meets your budget. The price varies from $10.50 up to $55.30.
The service allows running a total number of 40 accounts, and not only the registered user of the service has access to it but also 5 team members who got invited. The posts can be put in a queue one by one, and you can add descriptions, geotags, hashtags for each of them, or use a multi-upload function (a large number of photos or videos). In this service, you can also upload stories, add photo carousels, activate automatic removal, reposts, and also — track the basic metrics. Moreover, in our blog, you will find a lot of catchy information that is action-oriented.
CoSchedule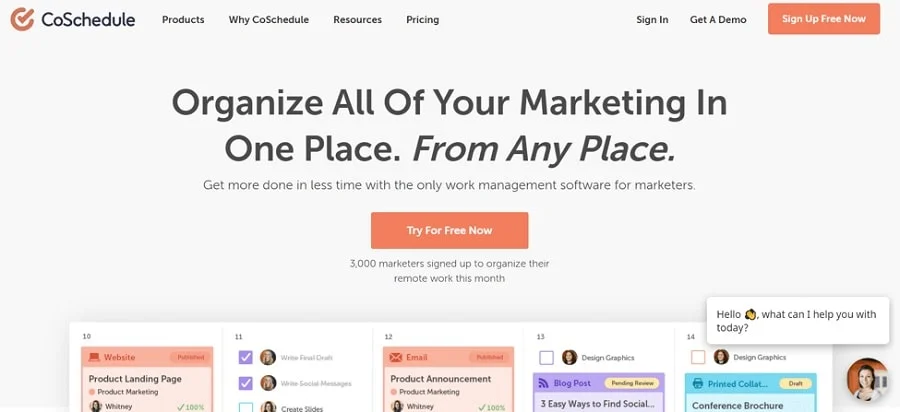 Within the first 14 days, you can use the service for free. In total, there are three tariffs and 3 options of toolsets: Blog Calendar, Marketing Calendar, and Marketing Suite. The first one costs $14, the second one costs $29, and the details of the third one should be discussed with a manager.
The service supports the following platforms: Facebook, Twitter, LinkedIn, Instagram, Pinterest, and Tumblr. In the basic version of the product, you can only schedule posts, and in the advanced — you can plan all your actions, including activities, employees' performance, and track the details according to the calendar.
Post Planner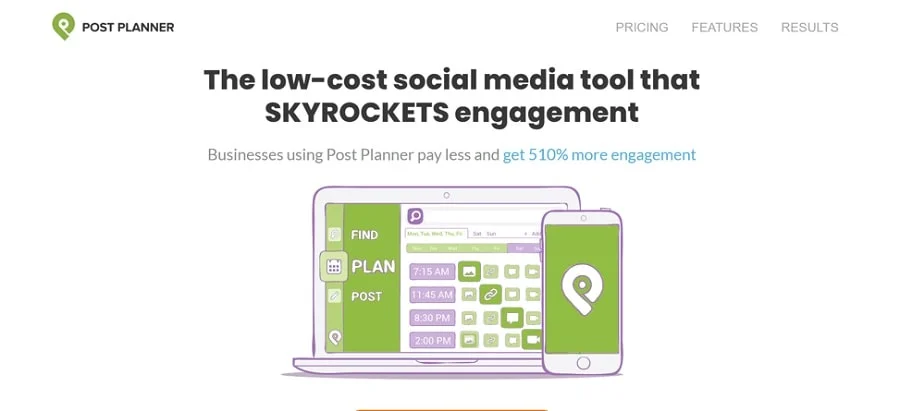 This service for scheduled posting offers a 30-day trial. After a trial period, you can choose one of the three packages: for $3, $9, or $19. The service allows not only scheduling publications for a particular time and date but also saving ideas for your new posts from other users. This tool can also be used to monitor competitors and identifying their strong points and efficient ideas that you can use to create your content.
Moreover, the service allows working with messages: it is possible to time, edit, and remove them.
Sprout Social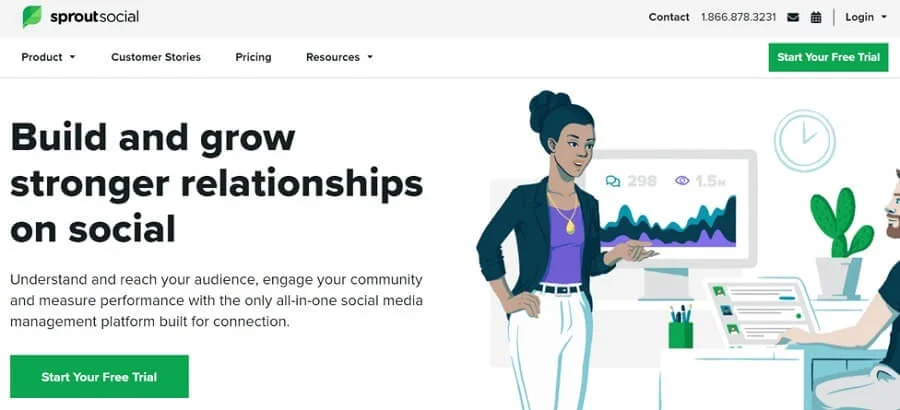 The service supports Facebook, Twitter, Instagram, LinkedIn, Pinterest. After a 30-day trial period, three packages from $99 up to $249 will become available to you.
Apart from being a standard content planner, there are some CRM-systems for client management and basic analytics functions. Also, you can create a chat-bot that will answer customers' standard messages. With the help of this service, you can also look for competitors or idea pages by keywords, hashtags, and geotags.
Planable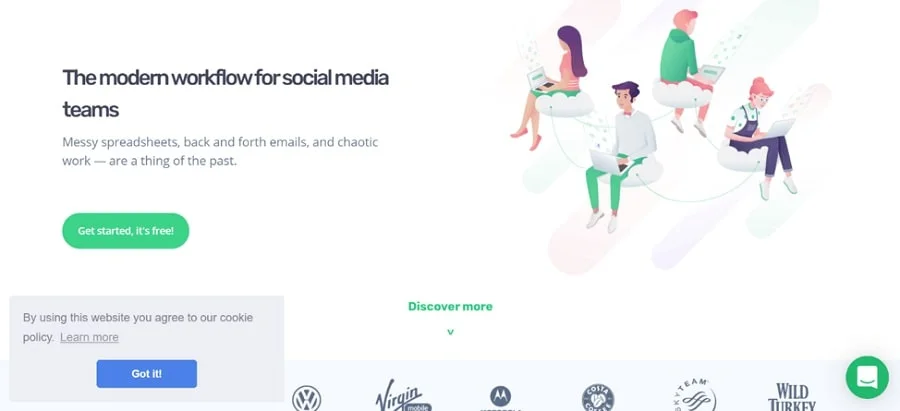 The service supports the following platforms and social networks: Facebook, LinkedIn, Twitter, and Instagram. You can test the tool for 30 days, and then you will have to buy a paid version. The standard package is $33, and a premium one is $83.
Here you can create, edit, and plan your content in any format: photo, video, gif, or carousel. You can publish posts simultaneously for different social media platforms but previously adjusting them for every particular social network. You can provide access to your colleagues and clients, work with hashtags, geotags, and even messages. Publish your content immediately, set up scheduled posting, and save ideas as drafts.
Loomly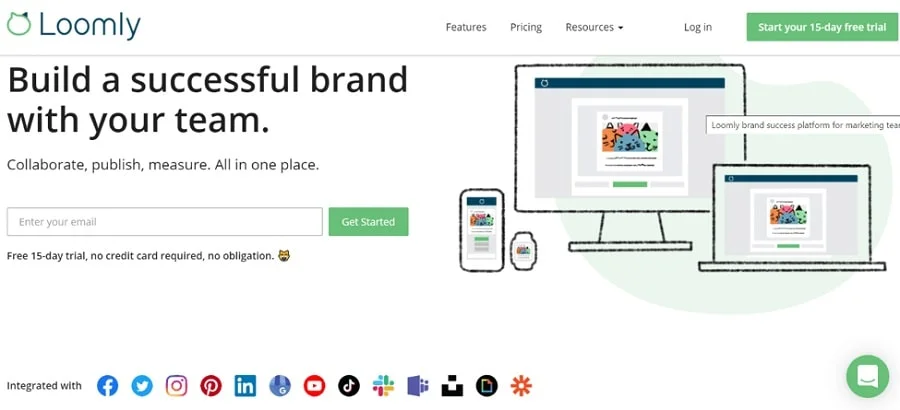 In this service, you can work with Facebook, Instagram, LinkedIn, Twitter, Pinterest, and Google My Business. It has a large range of packages — 5 different toolsets. The price varies from $25 to $249. The first 15 days is a free trial.
Apart from standard post scheduling, you can work with comments and messages. You can also schedule them for a particular date and time. Moreover, this service allows working with advertising: you can create, set, edit, and analyze the basic metrics.
Social Media Analytics Tools
Your content will only be efficient if you analyze statistics and consider results when making new publications. Here is a couple of useful resources that can help you.
Hootsuite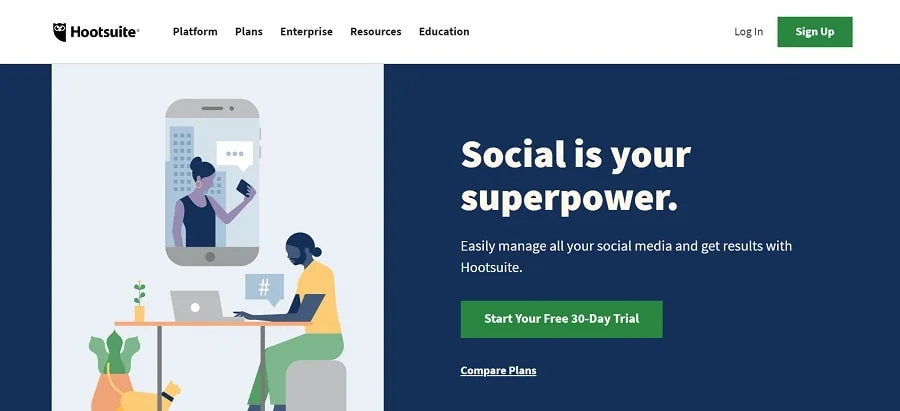 With the help of this service, you can manage different social networks and platforms: Twitter, Facebook, Google+, Instagram, YouTube, LinkedIn, FourSquare, Pinterest, StumbleUpon, Vimeo, and many others. To get familiar with the interface and its functions, a client has 30 days of a free trial. Then, you will need to choose one of the 4 tariffs, the price of which varies from $29 to $599.
Here you can automatically calculate ROI (return on investment and business efficiency on social networks), track brand mentions, comments, feedback, and tags. You can also track the average time it takes to answer clients' questions and so forth.
Keyhole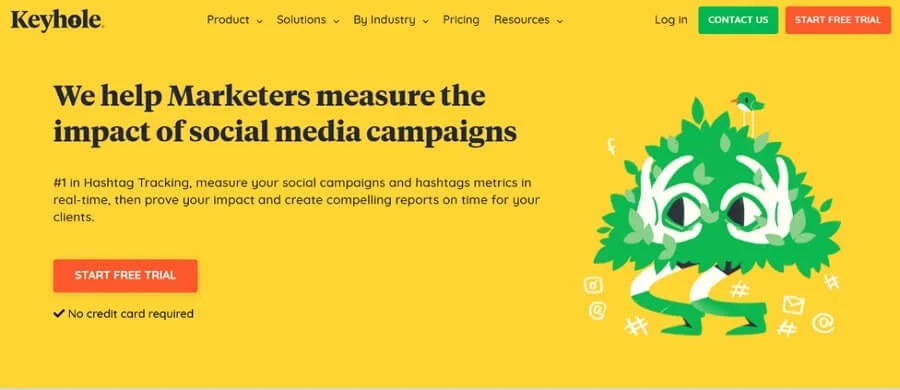 The service allows tracking the efficiency of hashtags in real time. But it is not the only feature it has. You can also monitor the statistics of your account, online mentions, analyze your audience and competitors, and receive information about the best time to publish.
There are a trial period and different packages with different functions: from $49 to $59. There is also priority support from the service moderator. The report is provided quickly and conveniently.
BrandMentions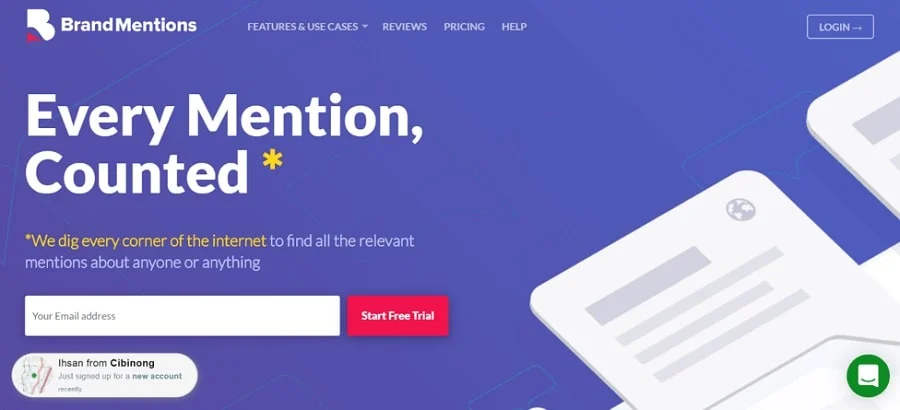 It is a full-fledged analytics service with a 7-day trial. Clients can choose from 3 different packages with a price of $49, $79, and $299.
The service does brand monitoring (online mentions, marketing strategy efficiency, content analysis, and determination of audience interests), tracks competitors' activities, mass media mention analysis, and carries out a qualitative analysis of your profile. You can generate a daily, weekly, or monthly report and enable notifications on current changes that you will regularly receive to your email.
Meltwater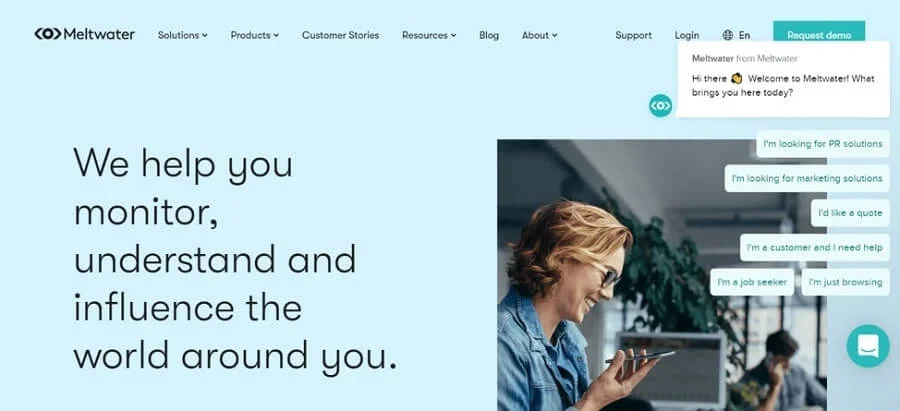 That is another service that monitors brand mentions on social networks, blogs, websites, and mass media and informs you about the results. The average price is $300, and you will know the exact price after an individual request. A trial period is not provided.
It can be used not only to monitor online mentions but also to contact mass media that are interested in your product. To do so, you can select pages of different influencers such as blogs and accounts on social networks, leave comments, and send messages to them.
Reputology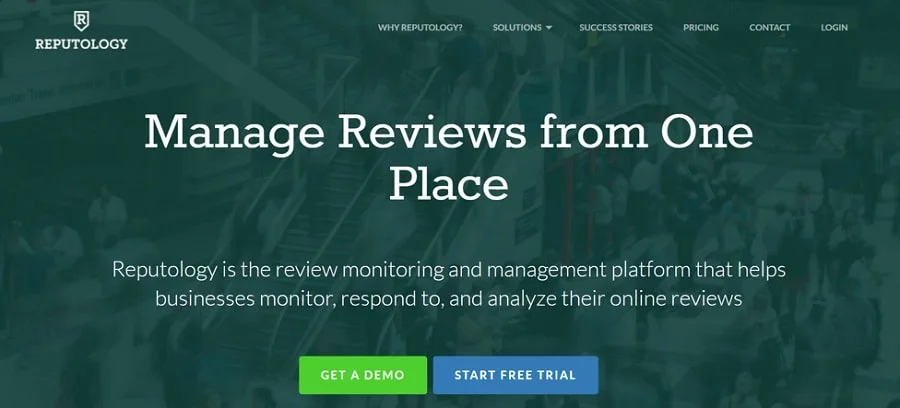 It is one more tool for tracking comments, feedback, reviews, and mentions on different social networks, blogs, websites, etc. Within 14 days, you can test all the functions, and then, if you like it, choose the suitable tariff plan: for $180, $400and $2500 per year.
The tool finds mentions, comments, and feedback. It also detects negative impressions, analyzes the reasons for them, and offers possible solutions for the situation. The service also makes forecasts for online businesses, manages demand, and segments the audience according to different attributes.
Social Media Listening Tools
This group of services will help analyze the current situation on the market, determine the peculiarities of a particular niche, think of a sensible marketing strategy, and calculate the promotional costs.
HubSpot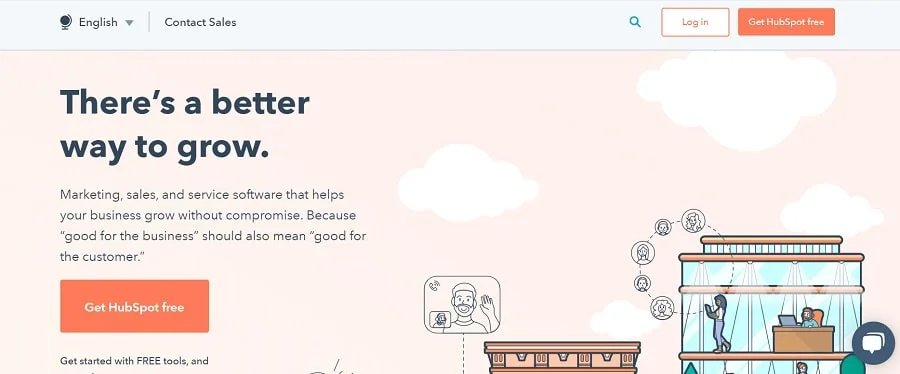 It will be useful for all aspects of online marketing, among others, for websites, social networks, SEO, and content management. There is a free package with limited functions, and three are fee-based packages with a price of $40, $800, and $3200 per month.
The tool also allows automating your mail-out. Users have access to the basic functions of the CRM system. Moreover, you can receive statistics on your profiles, mobile apps, and other platforms, as well as manage website content and optimize it for search engines and mobile devices.
Buffer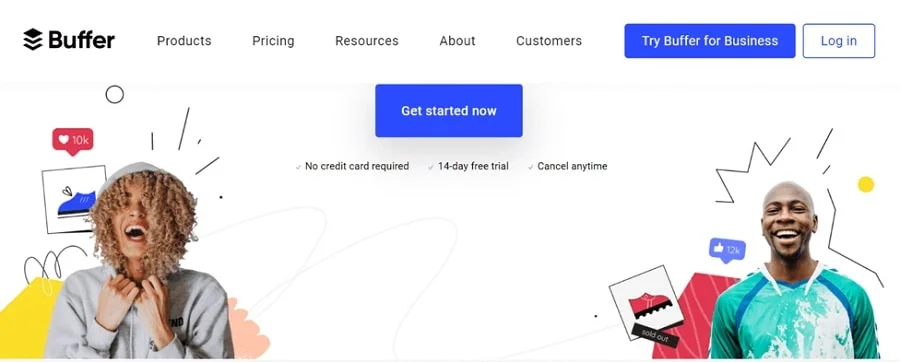 The service has two main focus areas: planning and fully functional analytics. Just like most services, there is a 14-day free trial and then you choose a required feature set. You pay $15 and $65 if you want to create content, and $35 and $50 for analytics.
The service supports Instagram, Facebook, Twitter, LinkedIn, and Pinterest. Analytics reports cover hashtags, geotags, the best time for publications, audience, and so forth.
TweetReach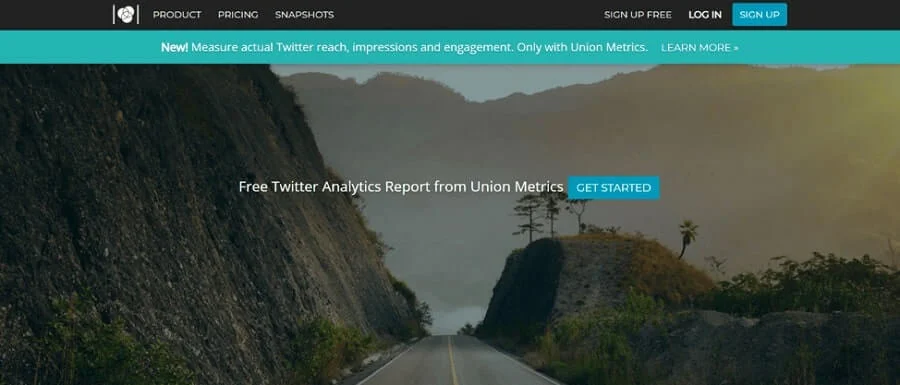 Judging by the name, one might think that the service is only for Twitter. But it also does analytics for Instagram and Facebook. Thanks to Union Metrics, you can get a full analysis of all social networks, including reach, engagement, content efficiency, evaluation of competitive profiles, and many other things.
The service will help determine the most effective hashtags, posting time, and the content type that gets the biggest number of impressions. It will figure out the prospective ideas of competitors and generate a real-time report. The first report is free and if you want to receive more, then buy a subscription for $49, $99, and $199.
BuzzSumo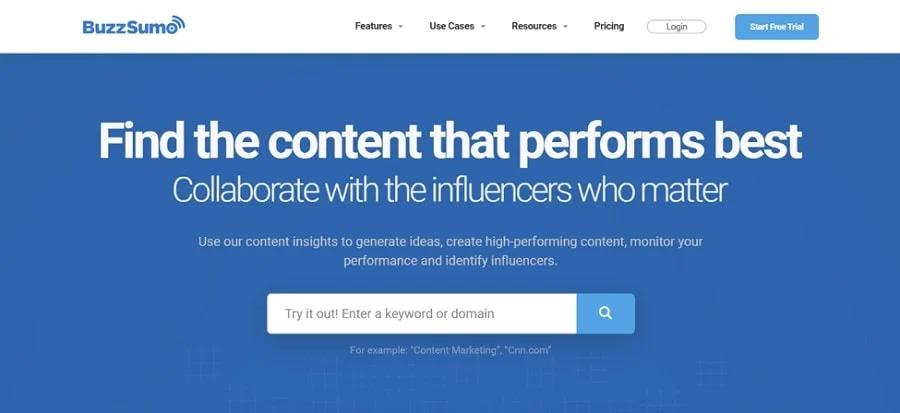 To create efficient content, you need to know what efficient content is. This service will analyze all social networks, websites, and blogs, will choose the most relevant and widely-discussed topics, and discover influencers. Here, you can set up notifications by hashtags to know what is being posted, when, and by who. The system will also analyze competitors and their strategies.
For 7 days, you can use the service for free. The functionality will depend on the tariff: for $99, $149, $299, and $499 per month.
You can find other useful services in our social media analytics tool guide.
Content Creation Tools
Today it is not necessary to do meticulous work creating visual and text content from scratch. There are special resources that include a great number of templates, filters, presets, and similar helpful material that will make your life easier and save you time. Here is a list of the most popular ones:
Grammarly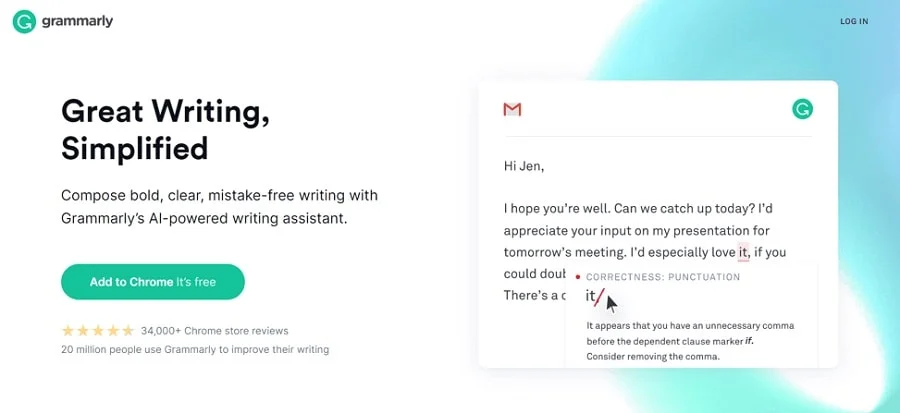 This service can be installed as a plug-in for Chrome and will help you to be more literate when you write texts. It will help you to avoid not only spelling and grammar errors but also stylistic ones. It will recommend the most accurate words and word combinations to be able to express the idea in full and make readers' hearts throb.
You can use basic features for free, but to check your text quality, tone, clarity, engagement in more detail, you will need to buy a subscription. There are two options: Premium for $11.66 or Business for $12.50.
Hashtagify.me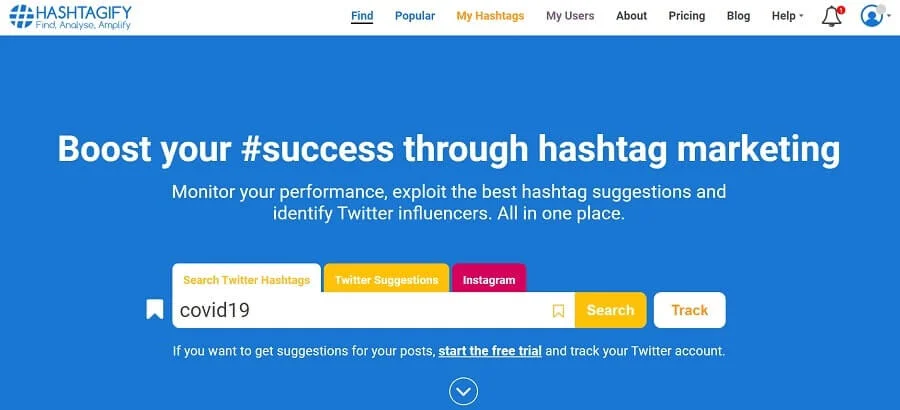 It is clear from the name that the service specializes mainly in hashtags. It evaluates popularity, finds similar hashtags and competitors, analyzes activities related to posts with particular hashtags, and so on. A detailed report with clear diagrams and charts is provided on request. With such resources, you can find relevant hashtags and topic ideas from influencers and competitors.
You can test the service for free for 7 days. There are three tariffs for $29, $86, and $311, and you can purchase additional add-ons.
Tagboard
The service allows collecting necessary information on hashtags that were posted on social networks, in particular, on Facebook, Twitter, and Instagram. There is a filter for users' convenience: you can collect data on a particular social network or a certain location. Tagboard works with additional tools — Eventbrite and Hootsuite. Eventbrite analyzes hashtag information, Hootsuite saves all your live streams as media files to "the cloud."
Basic features are available for free. There are three tariffs for professional usage — the price can be requested after registration.
Canva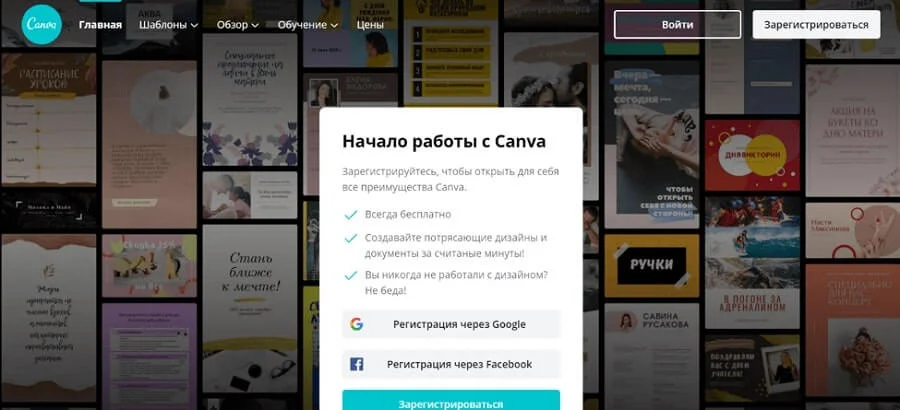 It is an editor with a variety of free functions. You can create presentations, banners, logos, covers, stories, and posts for Instagram and other social networks. There is a basic set of filters and color correction tools, a lot of templates that can be edited, infographics, stock images, and so on.
As mentioned before, you can use multiple free templates, or you can choose a tariff with extra features for $9,95 or $30.
Pixlr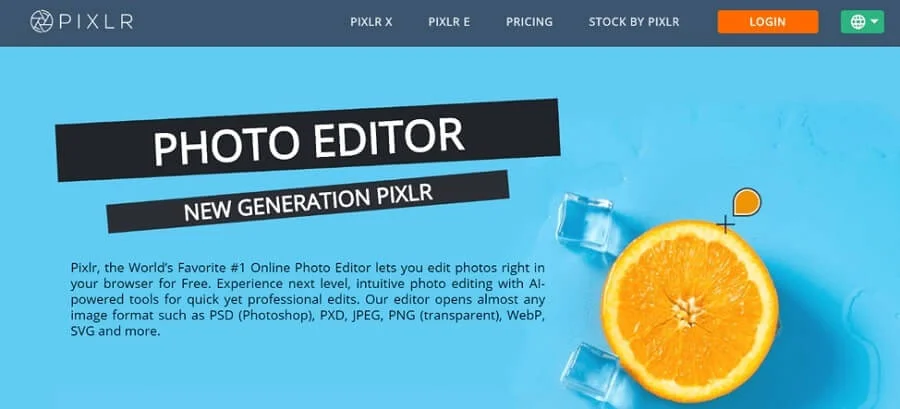 The service is a proper alternative to Photoshop. You can create an image of your own from scratch or edit an existing photo. Pixlr has filters, color correction tools, layers, an object removal tool, and many other features.
A lot of functions can be used for free. You can also buy a yearly subscription with additional tools for $7,99 and $19,99.
Social Media Management Tools
Every social media marketing specialist daydreams of having a tool that makes life easier and saves time by controlling all social networks in one place, adjusting content, distributing tasks, and tracking activity results. Here is the list of such tools.
Agorapulse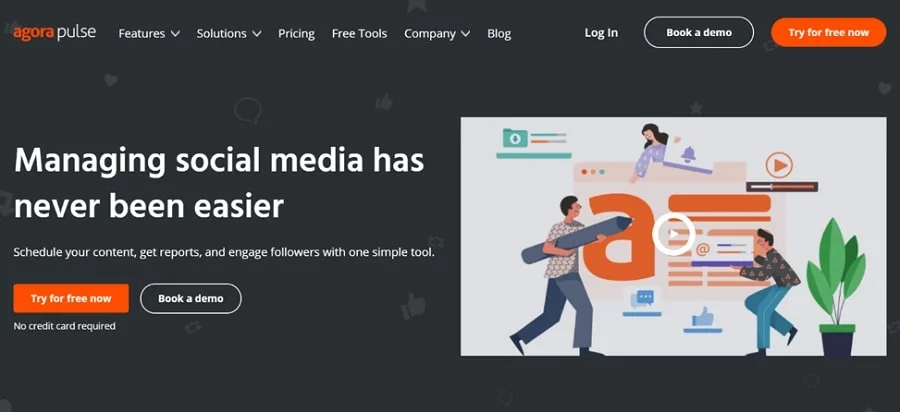 The service works with Facebook, Twitter, Instagram, YouTube, and LinkedIn. It makes it possible to monitor all messages on social networks, plan and post content, look for influencers, track social media activity, and generate reports. You can also set up e-mail support, delegate tasks to team members, and analyze the efficiency of advertising campaigns.
Try all its features for 28 days for free. If you like the service, then you can buy a version for €79, €159, €239 or €399 per month.
SocialBee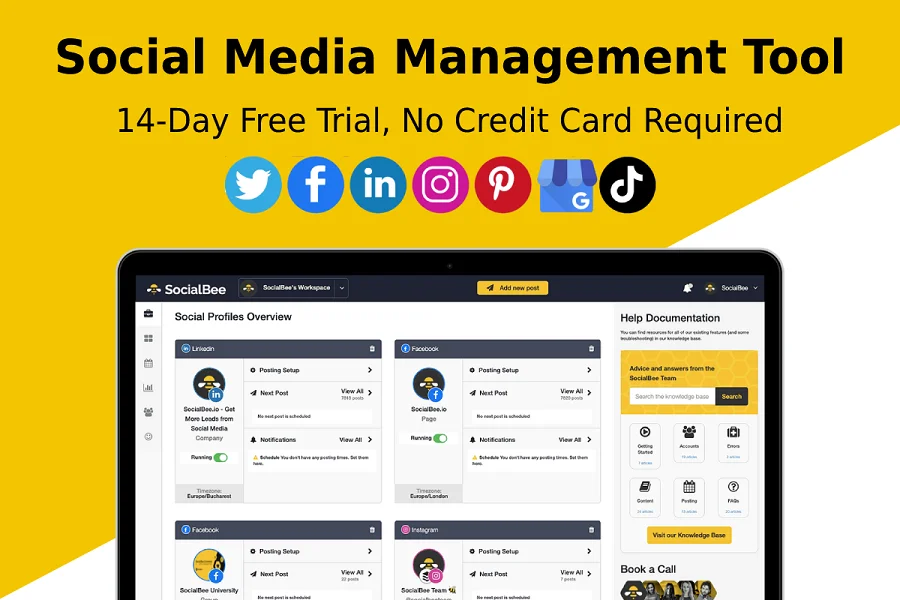 SocialBee is a social media management tool that allows you to easily schedule your posts in a calendar-like view and customize them for each social media platform (Facebook, Twitter, LinkedIn, Instagram, Pinterest, Google My Business, and TikTok).
SocialBee includes the following features and integrations: setting a posting schedule in a content calendar; organizing your posts into different categories and then automatically posting them on all your socials at once; reporting & analytics to analyze the performance of your accounts; content curation through RSS Feeds; Canva integration inside SocialBee's post editor; real-time preview of your upcoming posts and URL shorteners to track your links.
Try all its features for 14 days for free. If you like the service, then you can buy a version for $19, $39, or $79 per month.
Sendible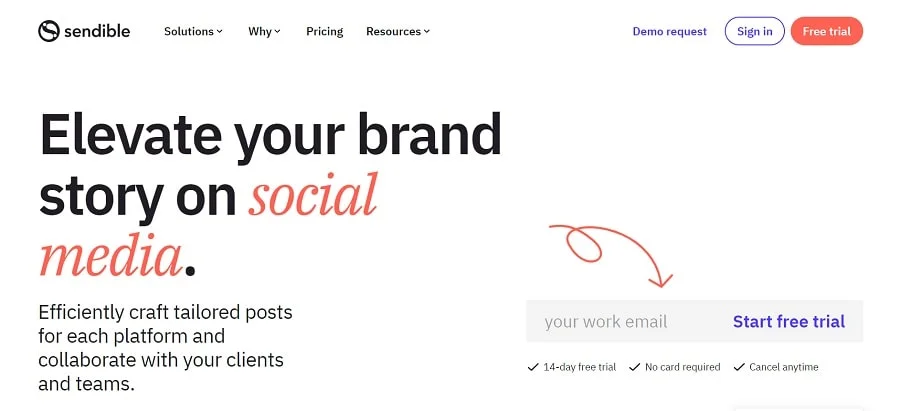 This service allows managing your profiles on Facebook, Instagram, LinkedIn, Twitter, Pinterest, YouTube, Google My Business, Google Analytics, Blogger, and RSS. The functionality includes content search, automatization of channels and messages, message editing, content planner, monitoring of advertising campaigns, project teamwork, and a convenient mobile app.
You have 14 days to try all the functions for free. There are 4 fee-based tariffs: for $29, $99, $199 and $299.
eClincher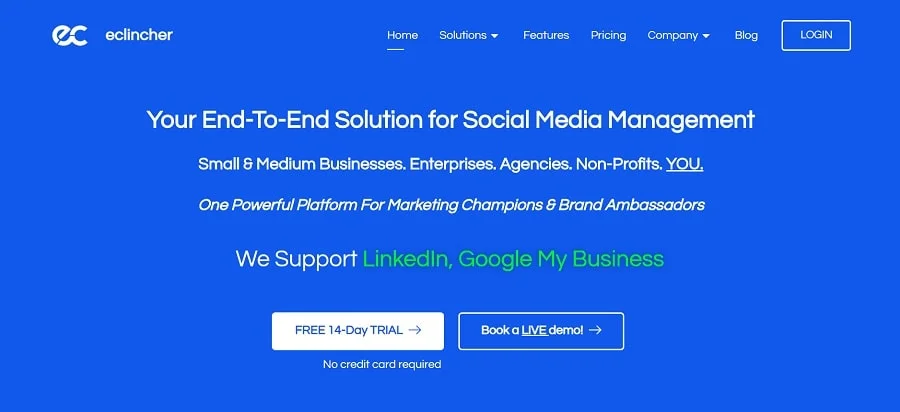 This tool allows managing your profiles and increases content efficiency on Facebook, Twitter, LinkedIn, Google My Business, Pinterest, Instagram, TikTok, Tumblr, and VK. The service is available as an app or as an add-on for Chrome. Here you can create, post, and schedule your content, order a detailed report, manage comments, feedback, and messages in real time, set automatic template response, agree on the content plan with colleagues, and find new ideas.
First, you can have a free trial for 14 days. After that, you will be asked to choose one of the tariffs: for $59, $119, and $219 per month.
Social Pilot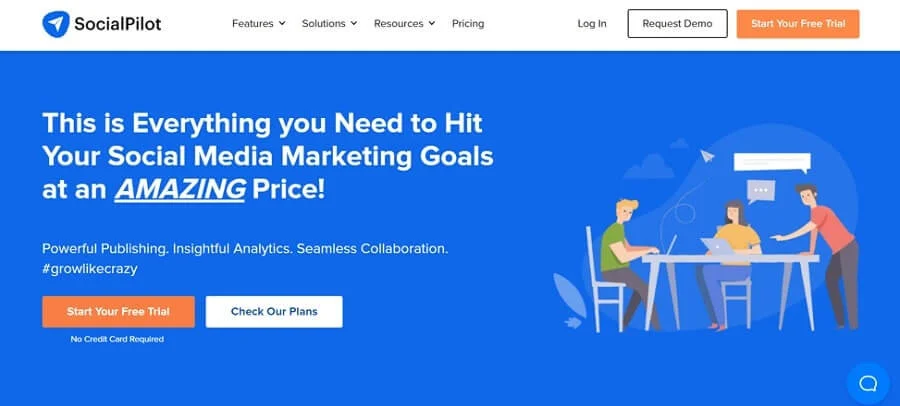 This tool allows managing your profiles and increases content efficiency on Facebook, Twitter, LinkedIn, Google My Business, Pinterest, Instagram, TikTok, Tumblr, and VK. The service is available as an app or as an add-on for Chrome. Here you can create, post, and schedule your content, order a detailed report, manage comments, feedback, and messages in real time, set automatic template response, agree on the content plan with colleagues, and find new ideas.
There is a 14-day trial. Then you can choose a package for $83.33, $42.66, or $25 per month.
Best Social Media Marketing Tools in 2022
We understand that it can be hard to choose from a variety of available services. That is why we decided to pick the most efficient and useful tools with the best functionality, from our point of view. Here are a detailed comparison and review of their features.
Onlypult
Buffer
Social Pilot
Free trial
7 days
14 days
14 days
Price of available tariffs

Start - from $10,50 per month

SMM - from $17,50 per month

Agency - from $34,30 per month

PRO - from $55,30 per month

Posting:

Pro - $15 per month

Premium - $65 per month

Business - $99 per month




Analytics:

Pro - $35 per month

Premium - $50 per month

Agency - $83,33 per month

Small Team - $41,66 per month

Professional - $25 per month

Technical support
Available
Available
Available
Features

Monitoring of brand mentions
Scheduled posting on 14 social networks
A photo and video editor
Integration with a big free library of media files
Automatic post removal
Working with hashtags, geotags and user tags
Project teamwork
Link management
User activity monitoring
Comment management

Scheduled posting
It is possible to activate more than 60 add-ons
Project teamwork
Analytics

Automation of RSS channels
Scheduled posting
Analytics
Email management
Advertising set up
Project teamwork

Web design
Easy-to-use service. An intuitive interface. All the necessary functions are on the left panel. You do not need any particular skills to use the service.
You can activate additional functions for specific needs.
The website has too many sections and subsections, so it is quite hard to navigate at first.
It is up to you what tool to use. If we talk about the most important aspects that are the top priority for every specialist: functionality and price, then Onlypult is a clear winner. The service has the biggest number of features at a reasonable price.