What is targeted advertising and what do target managers do?
Targeted advertising is a special type of advertising that is shown to potential customers who might be interested in the product or service.
Classical advertising, for example, TV adverts and street banners are aimed at a wider audience. Targeted advertising is instead aimed at a particular customer.
A simple example: if a person is interested in traveling and last minute tours, then, most likely, they follow groups and accounts focused on this topic, looks for information using search engines, reads forums, etc. They are highly likely to be interested in a new app that allows searching for cheap tickets, articles about the peculiarities of visa document collection and visa application process and new travel destinations for this season. On the other hand, there is a new brand that organizes custom-tailored tours. The brand looks for customers among individual travelers who are open to new experiences.
Targeted advertising allows the company to find the right customer who will be interested in buying last-minute tours or a special travel-related offer. That's hitting the target audience. That is how companies and clients "find each other" on social networks.
In this article, we are going to review the formats of targeted advertising and how set them for yourself.
Facebook provides positive efficiency statistics of targeted advertising through the example of Instagram:
60% of customers discover new products on Instagram;
Over 200 million Instagrammers visit at least one business profile daily;
In 2017 there was an 80% increase in time spent watching videos on Instagram.
Specialists at targeted advertising are called target managers. They specialize in targeting adverts on social networks, such as Facebook or Instagram.
Professionals know what format is better for product or service advertising (advertising posts, stories, etc.), how to attract the required audience, how to set up a pixel on a website and other peculiarities.
If there is no opportunity to hire a specialist – you can set up targeting advertising to promote your brand or service yourself. In this case, the advert may possibly be less effective than the one set up by a specialist, but it will be a good start to attract the audience. That is why the basic knowledge of target advertising will prove useful for anyone seeking to create a new brand and promote a company.
What advertising formats are there on Facebook and Instagram?
To set up advertising on both platforms you need to link a brand page on Facebook to a business account on Instagram.
All targeted advertising on both social networks is set up through Facebook in the Ads Manager section. That is where all the information about all the advertisements created by the business account is stored. Also, all the statistics and analytics on the previous and current campaigns can be found there. To help entry-level users there is a section on Facebook with a detailed guide on how to set up different ads. We highly recommend looking through it before launching your first targeted advertisement.
Ad formats on Facebook
It is a classic format that attracts attention with the help of a photo and text.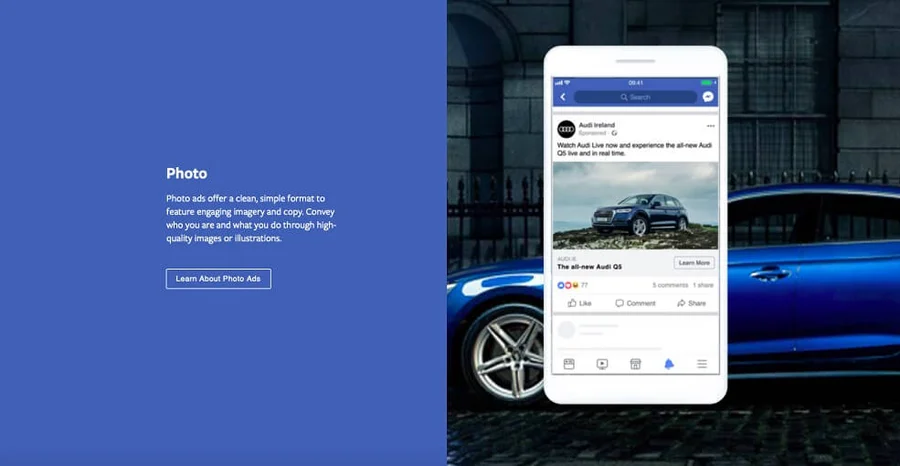 Videos of any length, integrated into a standard post, allow for a bright and colorful presentation of a product or a service.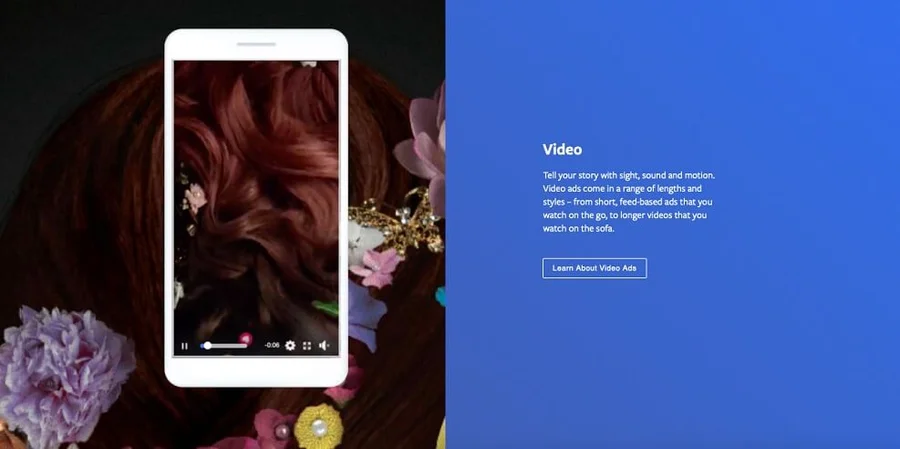 It may include up to 10 images with individual links. It helps to show several products at a time in an advertising post for the price of one image.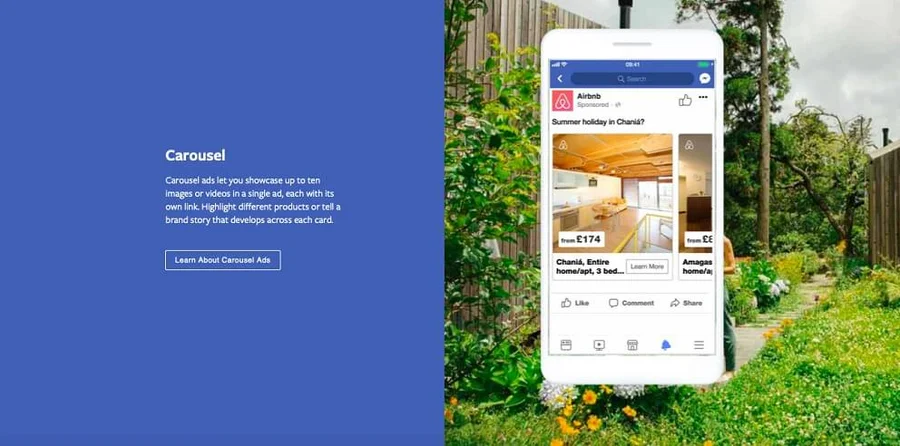 It gives the user maximum information about the promoted product/service/event simply by scrolling (in a similar fashion to a website).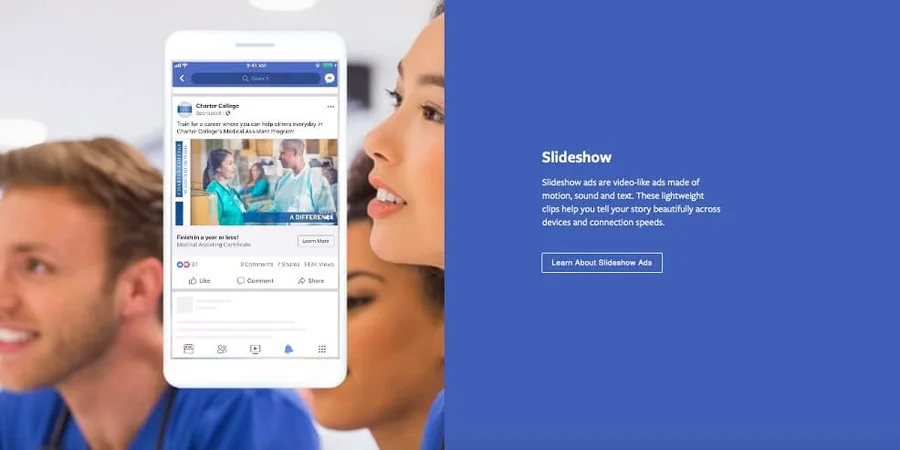 15 seconds of a vertically-oriented video or an image that will be seen by users while they are viewing their friends' stories.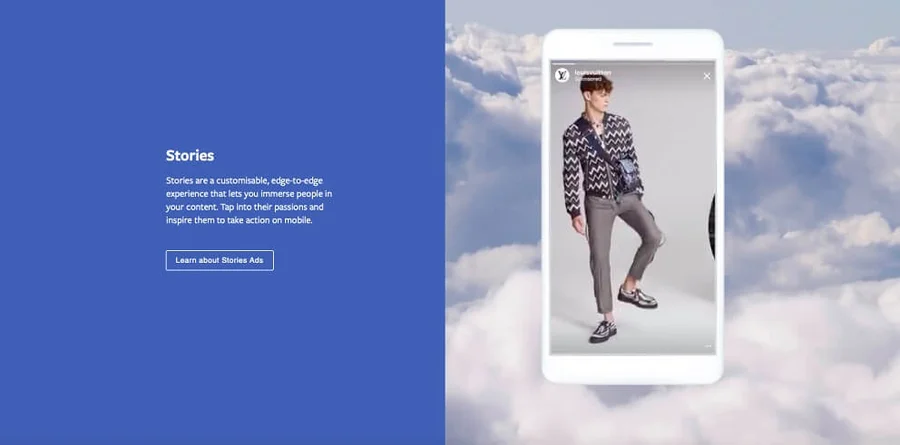 It aims to engage a client in a dialogue with the company. The questions can be answered by a real person or a bot.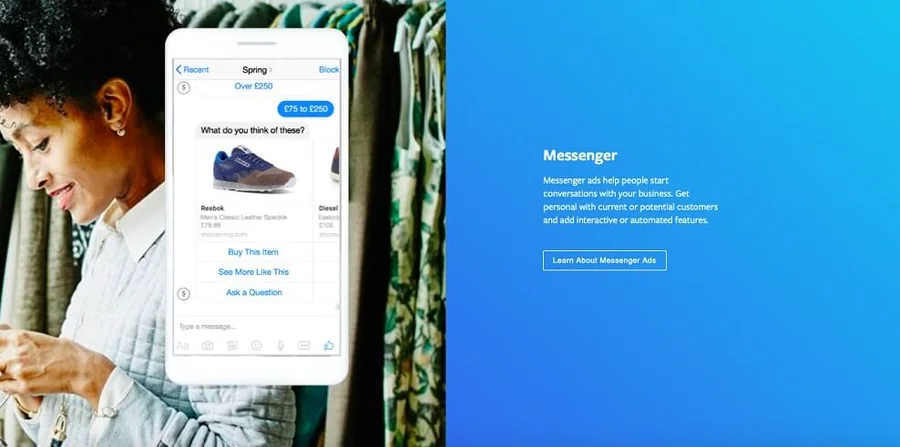 The format allows you to look through several products in one place and then click on the product of your interest.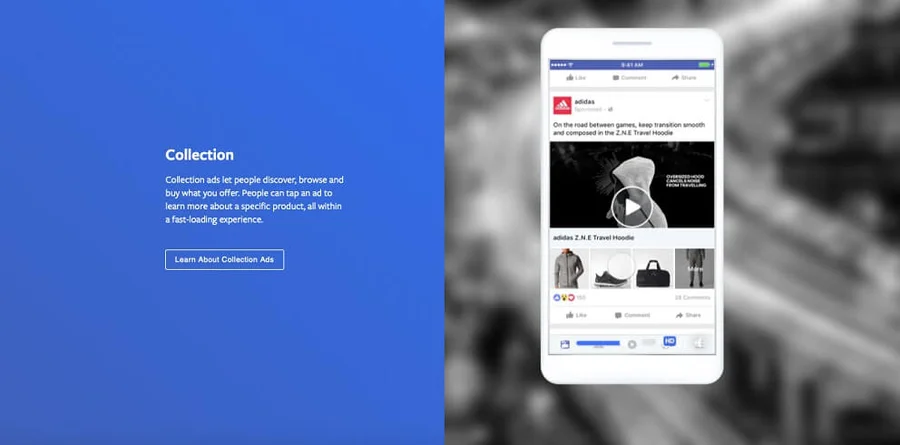 It allows the user to have a look at the spec of the app without downloading it. For example, you can watch a preview of a game or features of a photo editor.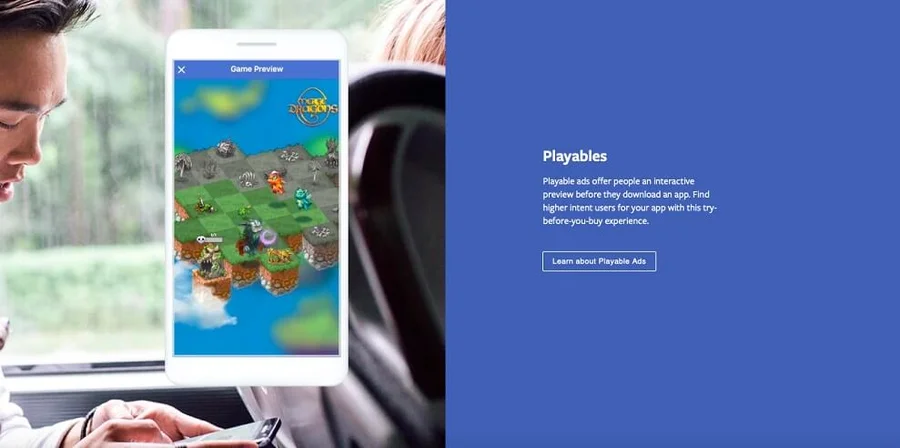 It is an interface adapted for the platform with an option of fast uploading, where you can add an image or a video. The advantage of this format is that the user won't be redirected to a third-party website - Instant Experience will open in the same window.

Special formats on Facebook
An extended list of formats includes some other ones that are aimed at solving particular tasks. For example, to make a personal offer, to get contact details of a user or draw crowds to an event.
It is suitable for promotion and advertising at a special price. This can be an image, a video or a carousel. By clicking the button "Receive the offer" the user will be redirected to a promo-page, where it will be suggested for the customers to leave their contact details and sign up for the offer for the service.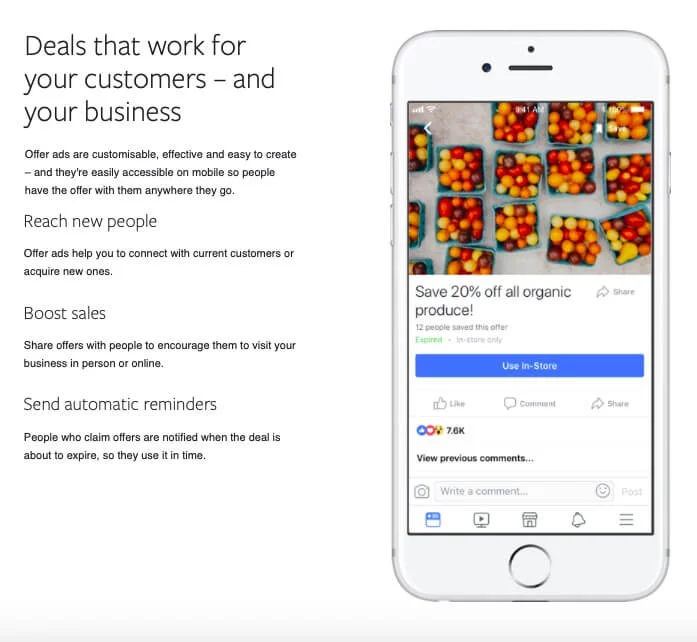 It allows inviting a maximum number of potential customers to an event, increasing sales and tracking ad efficiency for the event already created on Facebook.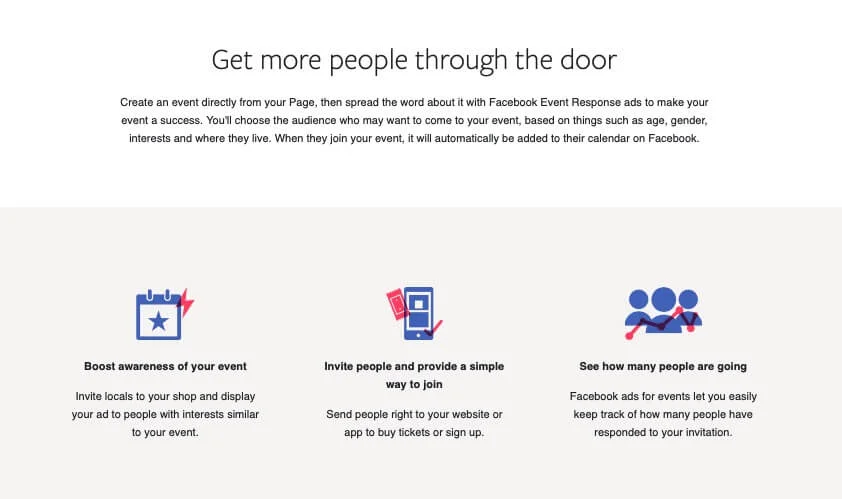 It makes it possible to collect contacts from all customers who are potentially interested in a product or service. By clicking the advertisement a filled form will appear. It will contain all the available information about the user from his profile (name, city, etc.) and the user only has to wait to receive the promotional offer.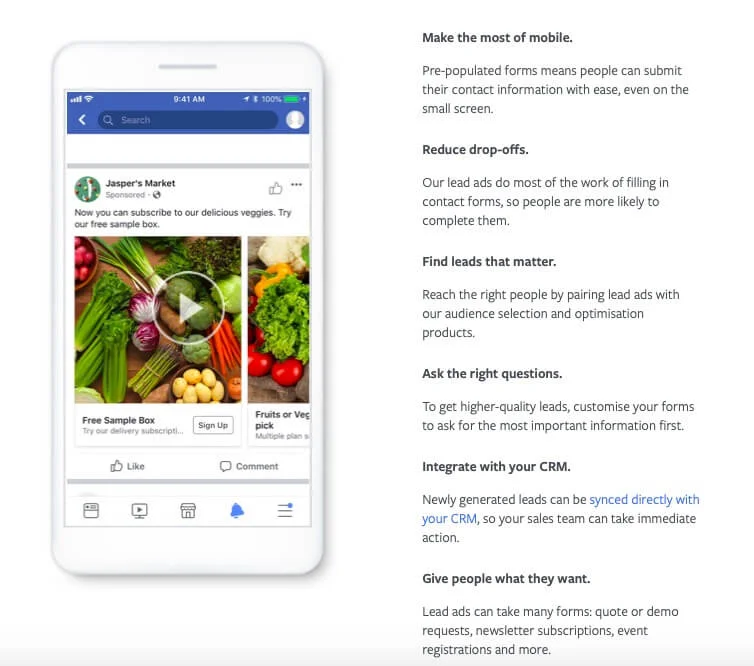 Each format pursues a certain aim and is tailored for a certain advertiser's demand. The aim of targeted advertising can be increase the engagement, encourage to follow, collect contact details, redirect the traffic to the website and so forth.
Instagram ad formats
This is a standard option for a post to Instagram. The description can be short or long, up to 2200 symbols. The advertisement appears in the user's feed among posts and accounts the user is following or among recommended posts. The photo can be square-shaped, horizontal or vertical.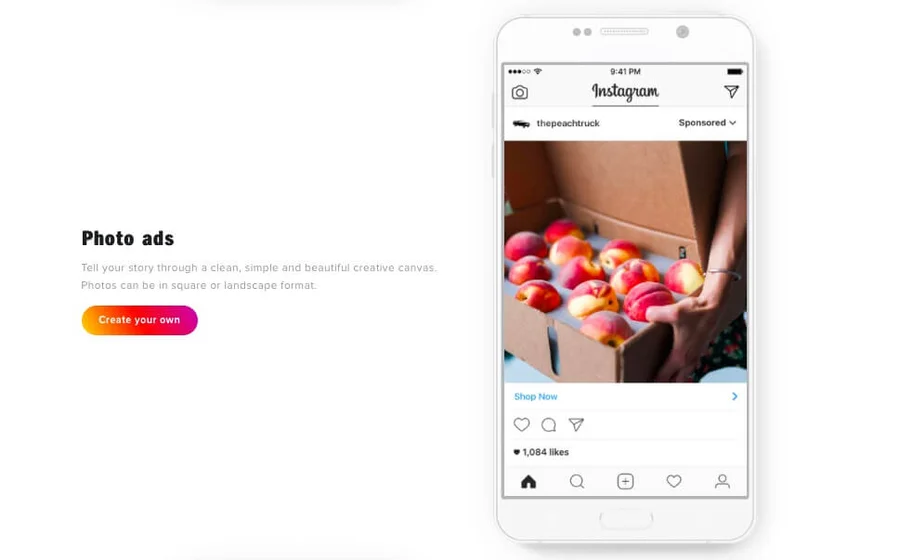 Static images attract users' attention, especially if the visual aspect is peculiar. Bear in mind that Instagram is primarily visually oriented and text is of secondary importance.
This is a standard option of a post with a video clip. Instagram allows uploading an advertising video in a square or portrait format up to 1 minute long.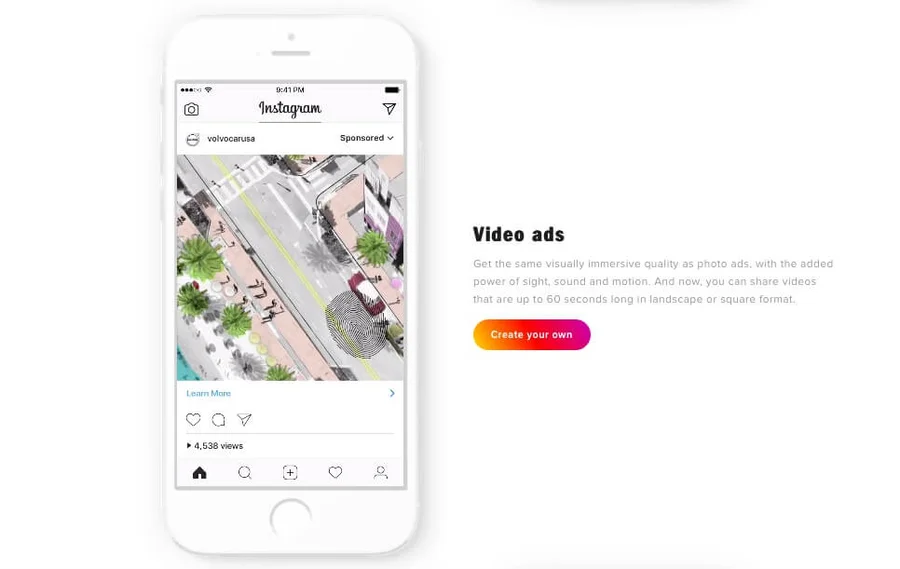 Dynamic and captivating videos are good choices for advertising on YouTube, travelling, cars and other products/services that are better to show in action.
This format makes it possible to upload up to 10 images in one post. The carousel format presupposes advert display in a square or vertical orientation. Moreover, some accounts have the option of tagging their products with prices and links to an online shop.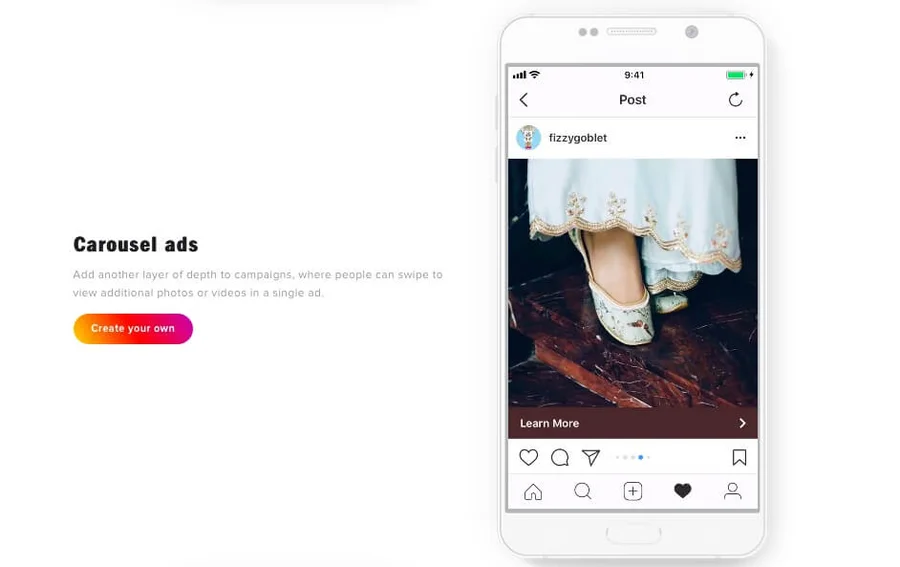 Carousel is for the purpose of advertising clothing brands, online shops, and other services because it allows uploading several images in one post.
This format supports any multimedia content and allows up to three short interrelated stories to be uploaded. Each story will have a link to the advertised account/product/service/website, which will be available if you "swipe up". The ad will be shown to the user among other stories published by the accounts the user follows.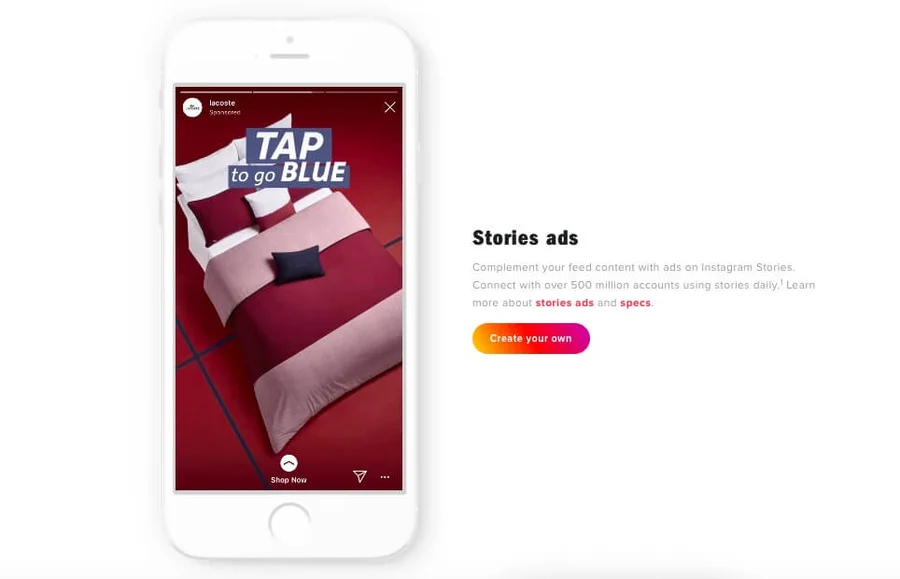 Advertising in stories will be suitable to announce events, blogs, special offers, etc. The story format supports not only static images but also vertical videos with a time limit of up to 15 seconds.
It is a format that makes it possible to show several products at a time and encourage users to purchase.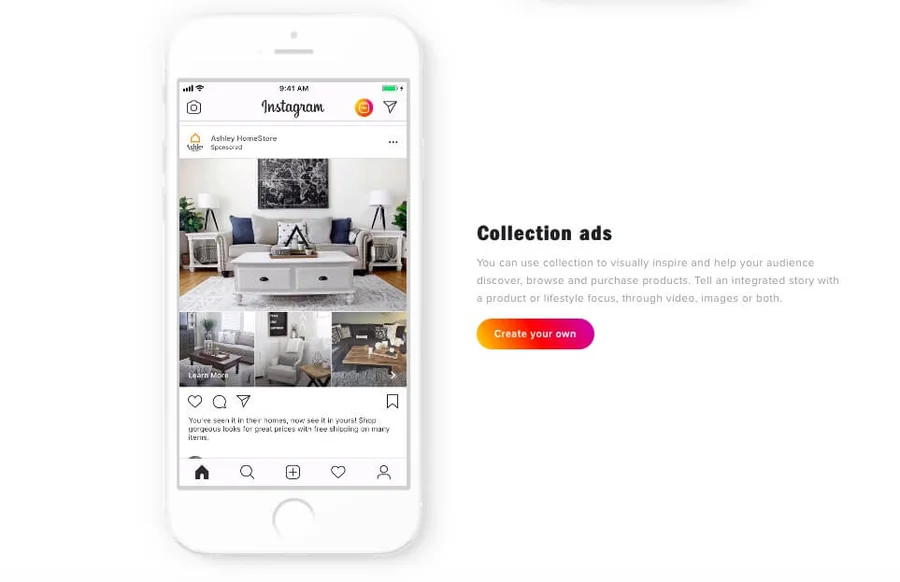 It will work well for online-shops and other companies selling goods on Instagram.
What you need to bear in mind before promoting on Instagram
It is advisable not to overload the image with text. There should be just enough text to give the reader the main information in a few seconds and will encourage the reader to follow the link to find out more. Excessive text on the advertising image can be one of the reasons why the advert is declined during moderation.
While choosing the format one should remember that each format pursues a certain advertising objective and is individually tailored to a service/product.
All post irrespective of the format will be classified as an "ad" for the user. Moreover, they have different action buttons ("view profile", "learn more" and so forth) that are set up individually for every promo post.
The platform recommends advertising on both social networks (Facebook and Instagram) to reach a wider audience. Optimization of the ad for certain formats allows for the best placement option depending on the aims of the promotional campaign.
How to set up ads through the back-office on Facebook
Before launching any targeted advertising on such platforms like Facebook and Instagram, it is required to set a back-office and add payment information. The system that coordinates all campaigns is called Business Manager and the back-office that coordinates advertising is called Ads Manager. It is the latter one through which all the promotional campaigns will be launched.
To get access to the back-office, you need to have a valid account on Facebook with authentic data. It may be required while communicating with the support team in case of your page being blocked. Moreover, you will need a valid bank card. It will be attached to your account and a general expenditure amount and tax will be withdrawn from it at the end of every accounting period.
All campaigns are launched not on behalf of the owner of the account, but on behalf of the current business-account of the brand. Thus, in the first place you need to set up a separate page for your business and fill it: upload a logo, write description and information about the company.
This rule also applies to launch of targeted advertising on Instagram. You should switch from a personal account to a business one and have your own profile on Facebook. In your account on Facebook, you can check if your account on Instagram is linked to Ads Manager. Similarly, you can see in the Instagram settings whether the account is linked to the Facebook page or not.
Step-by-step guide for making an advertising post
Open Facebook Ads Manager as a desktop version in a browser. You can get there from Business Manager or by clicking the section "Advertising on Facebook" from a popup window in the top right of the page.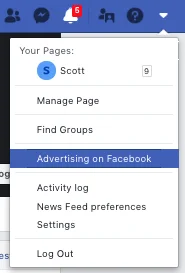 In Ads Manager you will see all the previously created and current advertising campaigns. Here you can also evaluate the efficiency of each campaign, check the billing and other statistics.

Click the green Create button. A step-by-step guide for a new campaign will open. In the menu on the left, you can track down the setup stages of an advertising campaign. You can either create a new one or add an advert to the existing one.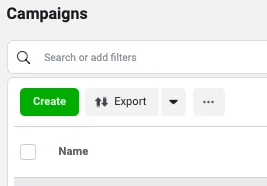 Determine the aim of your advertising campaign. It is chosen depending on the needs of the advertiser and then Facebook itself set up required algorithms.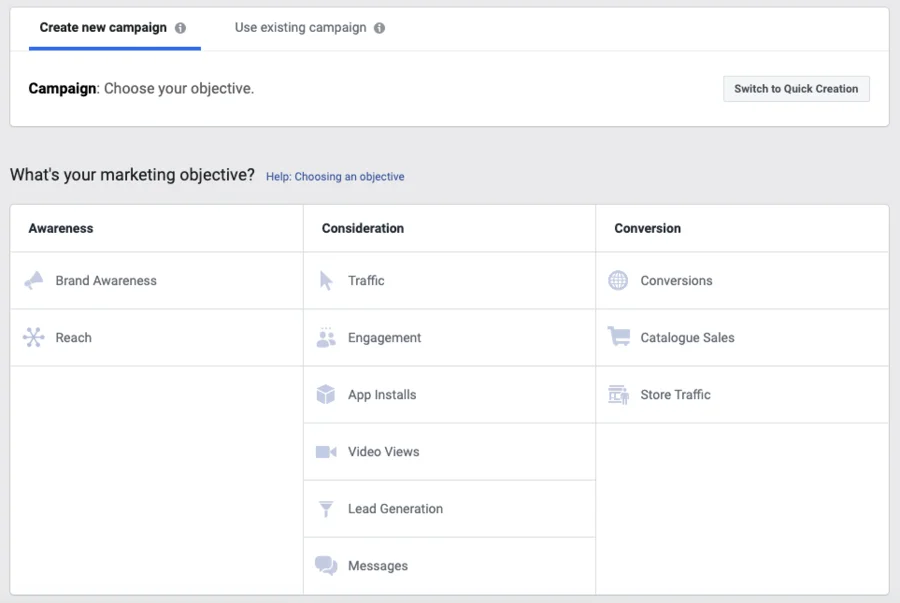 All three aims are divided into 3 main groups:
This group of aims sparks interest at the product or service allows showing the advert to the maximum number of users. It is both suitable for generating brand awareness and for image campaigns.
It attracts people, encourages them to take interest in the brand, follow the links, look for information and find out more about the product or service.
It turns users into potential customers. It is ultimately targeted at selling the campaign products.
Subgoals – traffic, engagement, brand awareness, reach and so forth. Next to every option, there is an info tip that helps you to identify the aim of your advertising campaign correctly.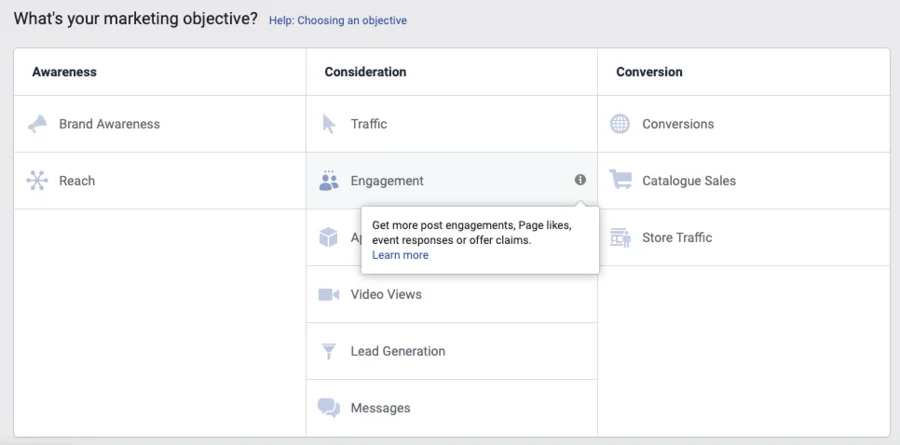 Some of the aims suggest carrying out A/B testing of your audience, creatives, and other settings to make the campaign more effective. For example, by choosing "Traffic" the advertiser can run a split test to test the advert for different audiences and placements.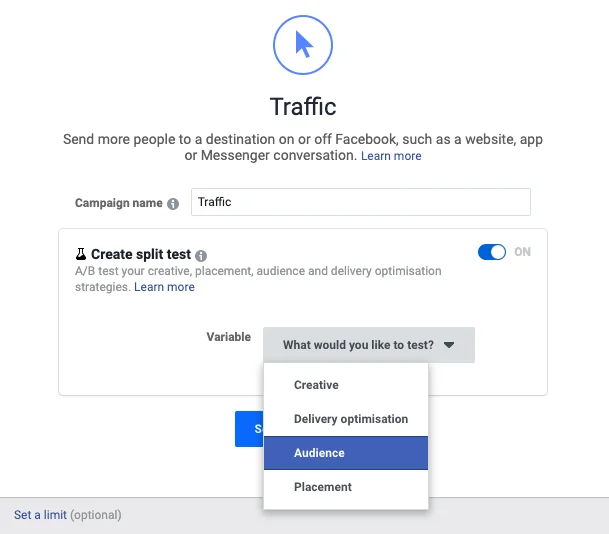 Set up the audience settings.
You can use the previously used ones or add new settings while editing the advert. Set countries, cities or a location with a relatively small radius to reach people, who will be located close to the specific spot (restaurant, shop, etc.)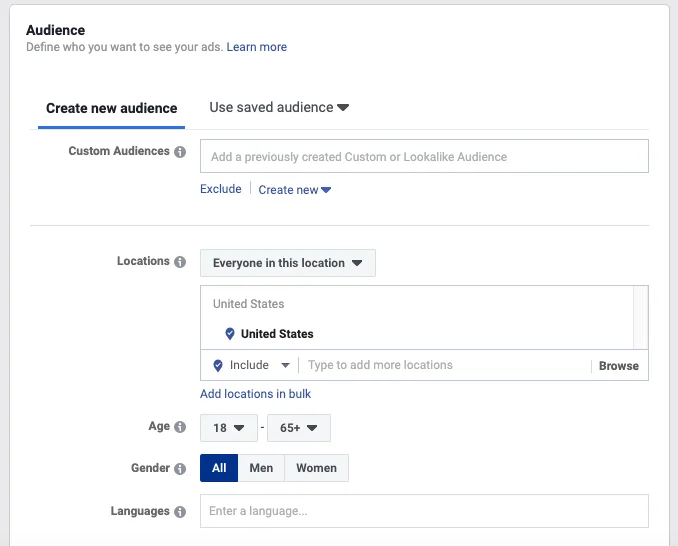 Set the age, gender, and language your advert will be displayed in.
In the subsection "Detailed targeting" there is an option to set up major and related interests of the potential audience to reach a narrower set of people and increase the efficiency of the advert. It can be travelling, coffee shops, music genres, certain brands and so forth. Start typing the name and choose one of the suggested options in the drop-down list box.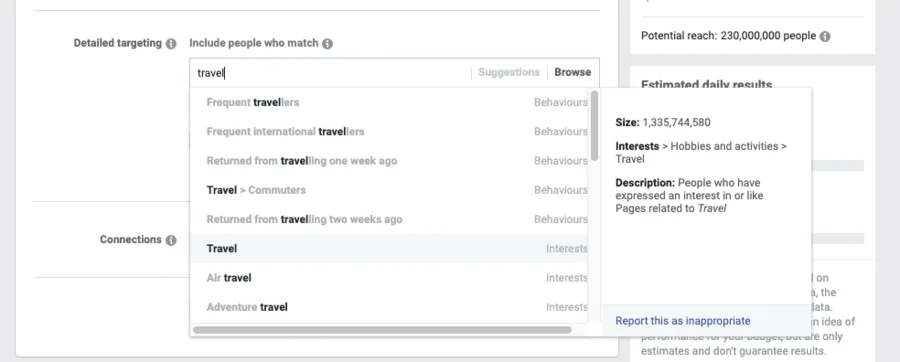 In the column on the right, you will see a section "Audience size". Just like on a speedometer it will show the potential reach depending on the precision of the settings.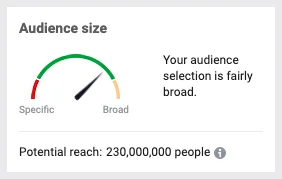 Set placements
These will be placements for your future advert on Facebook and Instagram. By default while creating a new campaign there are "Automatic placements", but it is recommended to set the placements individually for every advert.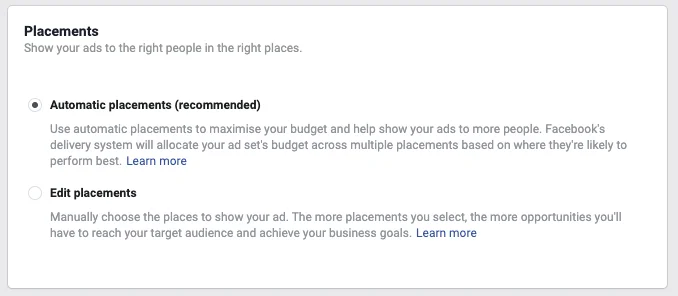 For example, to launch an advert only in Instagram Stories you should click "Edit placements", untick Facebook, Messenger and Audience Network in the Platforms section, and leave a tick only next to "Instagram Stories".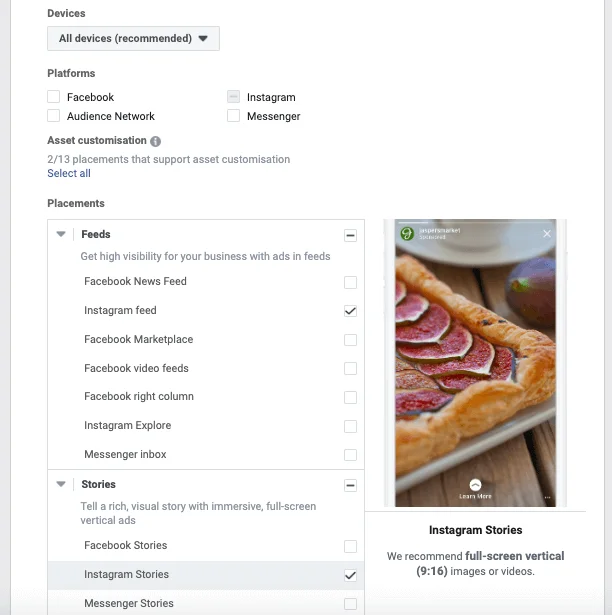 Similarly, you choose placements for adverts with different formats (a regular post in the Instagram feed, video on Facebook, etc.)
The choice of placement has an impact on the reach of the advert and its efficiency. Each format presupposes its own creatives and different sizes, which won't be suitable in different placements.
It is recommended to create a separate campaign for each format because they all have different requirements for images and video files. Here you can view the complete guide for the design and technical requirements for an advert.
Set budget and schedule
In this section display, the optimization, and advertising expenditure is set up. You can set a daily budget limit or a lifetime budget limit for the whole duration of the campaign. Further, you need to set the start and end date of your advertising campaign. The calculator is going to show how much money will be withdrawn from the advertiser's account depending on the duration and the daily budget of the campaign. The tax that will be added to the total amount is indicated there as well.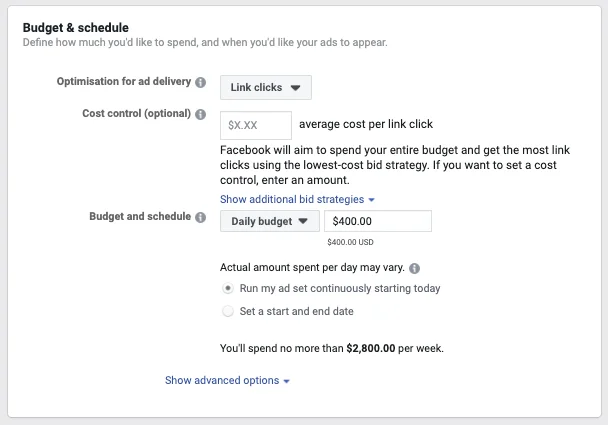 Besides the effective term parameter, there is an option to set a limit to the number of impressions per person, schedule display time and set other individual parameters. Some of them can be unavailable for a change: advanced options depending on the chosen format. If one of the parameters can't be changed, it means that Facebook views it as the only possible and most efficient setting for the previously chosen aim.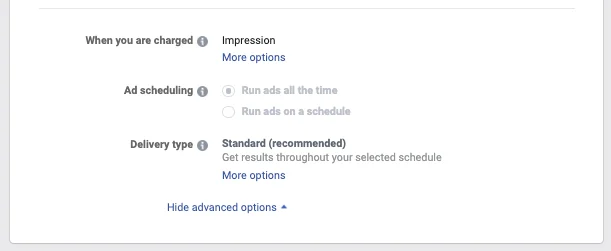 In the column on the right under "Audience size" there are "Estimated daily results", which forecast reach and the number of clicks on the advert depending on the audience and budget settings.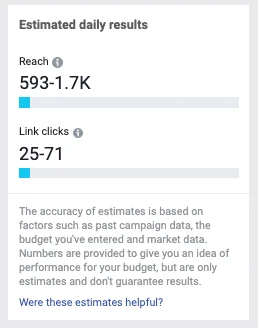 Create an advert and upload creative content.
Choose the format (carousel, image/video, collection, etc.) and follow the instructio.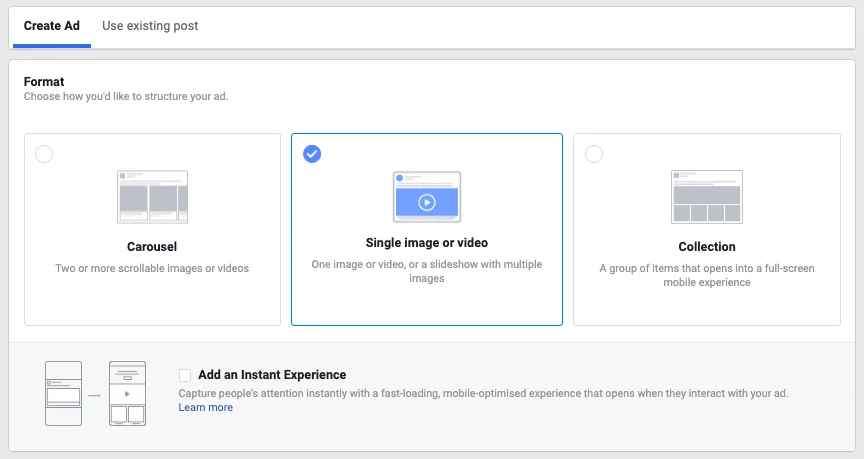 General: upload a video, one or several photos (for the gallery) in "Media". Add a link (URL) to the advertised object or page. You can add a headline for the advert and additional description. Change "Call to action" (the button that the user sees next to the advert) or leave the traditional option "Learn more".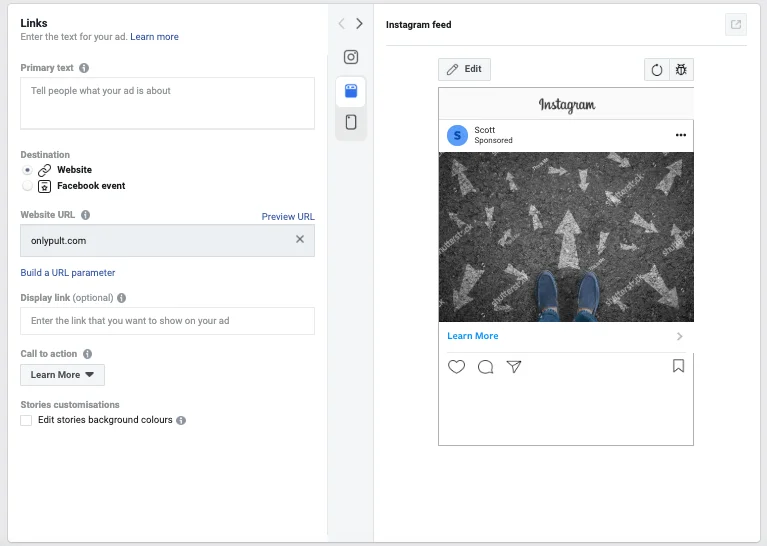 In this section, there is also an option to create an advert in multiple languages if it is required.
Don't forget to double-check the "Identity" section that is located at the top of the page, to make sure that your advert is launched from the required business account. If you have several pages that are attached to the same advertising back-office, just select the required one in the drop-down list box.

Save the draft
After setting up all the required settings and uploading creatives, you need to save the new campaign. It will be automatically saved to "drafts" and you will be able to check all the settings, adjust creative and the text inside the advert. If you launch the advert for the first time, then Facebook asks you to add tax data and choose a payment method. Once a month a sum of money will be withdrawn from the attached card for the campaigns that were carried out this month.
All done! After you press "Save" you will see the Ads Manager page again with all the campaigns. Your advert is now saved to drafts and is ready to be launched.
⌘ ⌘ ⌘
Before publication, every advertising campaign goes through a moderation process and after being approved appears on the chosen platform.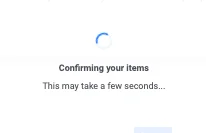 To send the advert to moderation and change its status into "Active", you need to use the switch to the right of the campaign name. As soon as your advert is reviewed, it will get an "Active" status and will start to be shown to the chosen audience.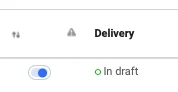 If during the set up a certain period of advert display has been chosen, the budget will be equally allocated on all the days and the campaign will automatically stop at the specified date and time. If only the general sum has been set up, the targeted advert will be shown until all the money under the limit is spent.
If it is required to switch off the active campaign before its due time, you need to click the switch next to the campaign name and put it into idle mode. The advert will be stopped and the unused funds will be left on the account.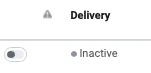 How to launch targeted advertising from Instagram
Instagram allows you to launch advertising for a business account inside the app itself, without having to open a web version of Facebook Ads Manager.
Thus, you can only promote published materials (published posts, uploaded stories). You can promote any posts, but when it comes to stories the requirements are stricter: there should not be any interaction elements (geo-location, polls, etc.)
The feature that allows setting promotional activities has limited functionality. In the advert settings it is impossible to edit placements (where you place your adverts), activate "pixel" from a website (piece of code that allows to collect user information), use data on the audience collected by parser (a program for collection and analysis of the information on the network users) and use some other features that are provided on Facebook Ads Manager.
To promote your post, you need to click the "Promote" button under it or go to the "Promotions" section from the main page of the account.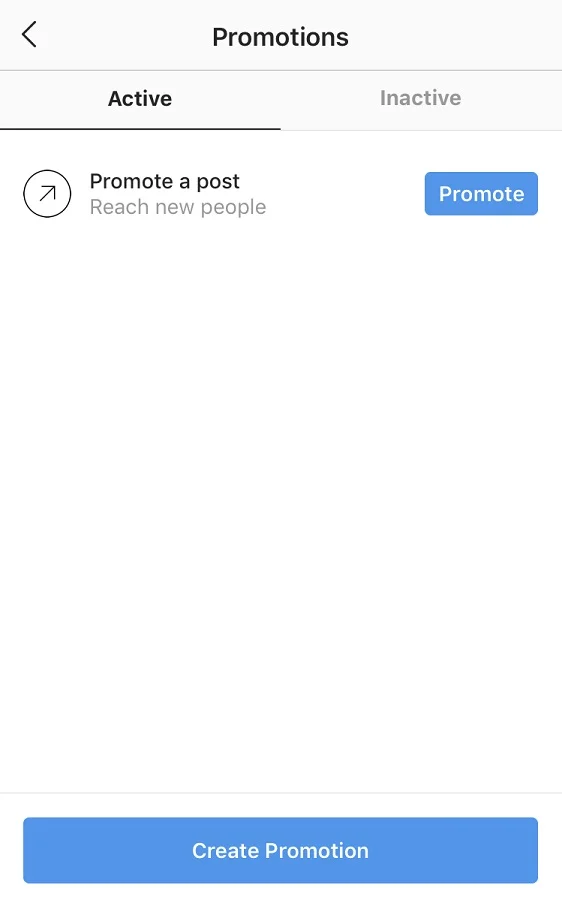 Further, a minimalistic setting guideline will appear:
Choose destination
Your profile, from where advertising will be launched, your website ( URL and an action button need to be set up) or your Direct messages.
Select the target audience
By default, Instagram suggests choosing the audience automatically. In this case, the advert will be shown to people similar to your followers.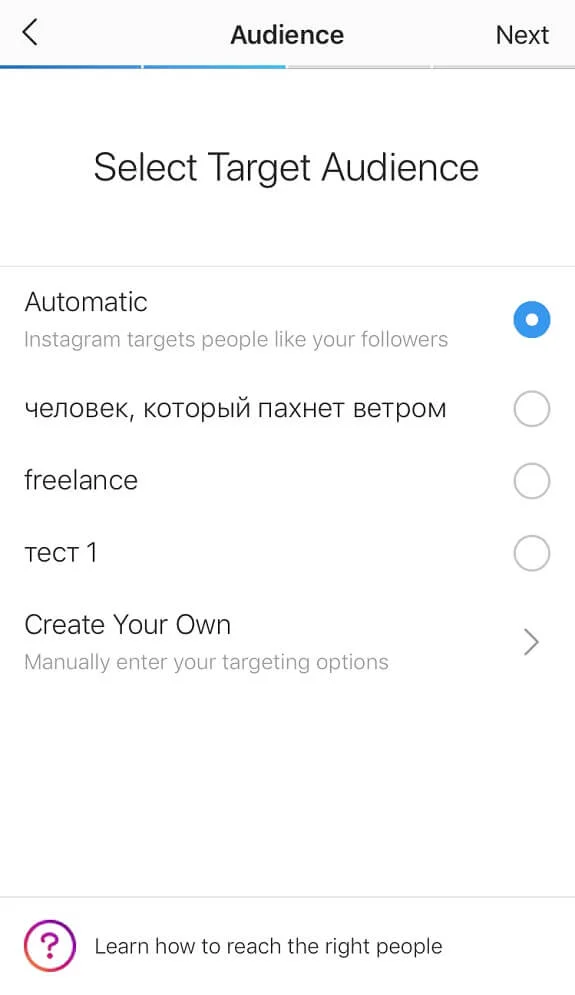 There is also an option to create your own audience by targeting countries, languages, age and interests. Later you will be able to use it for other advertising campaigns. All previously created audiences will be saved in this section.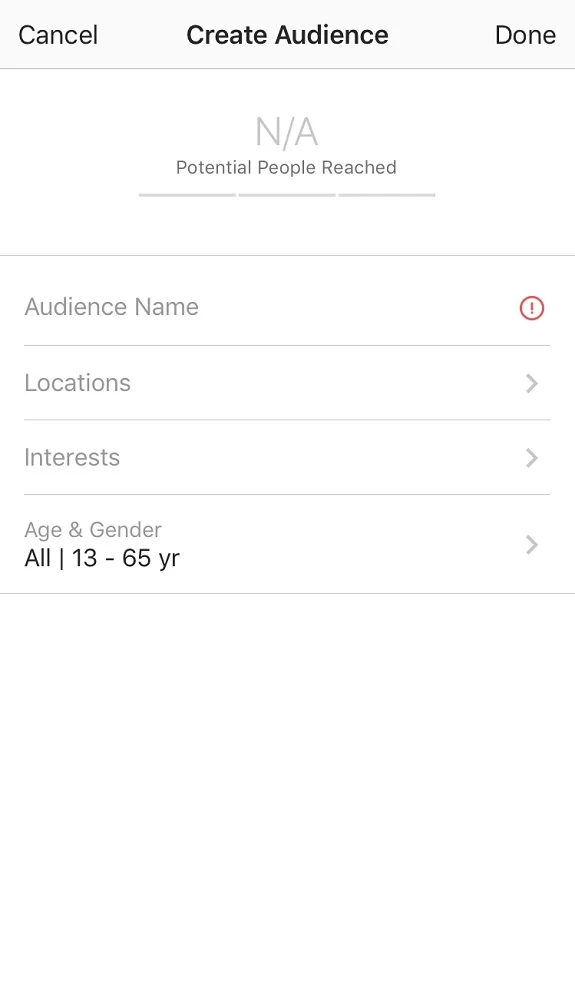 Set budget and duration
In this section, there are two sliders – "Budget" and "Duration". By using them the forecasted reach and total budget will change.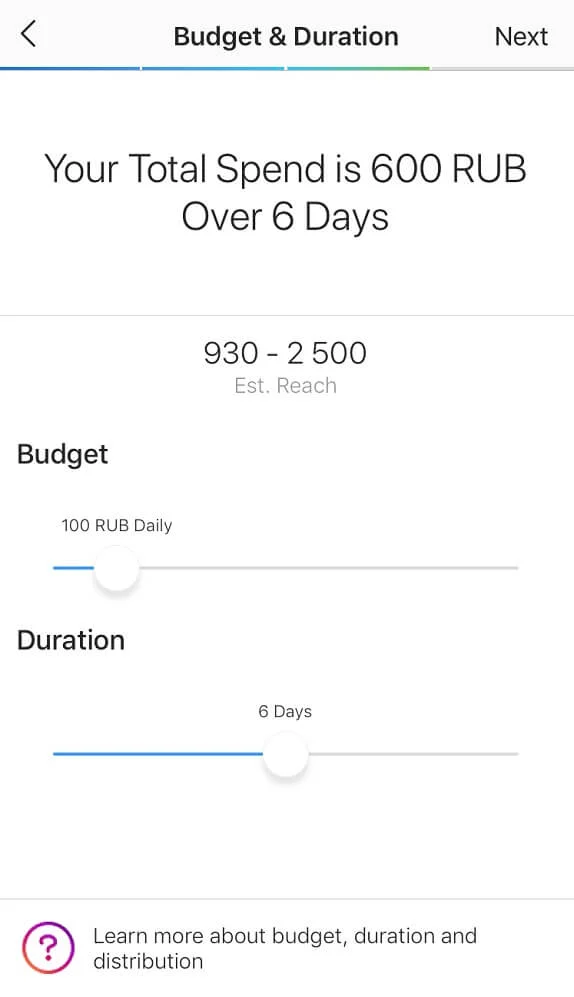 The final step is to review all the settings and to create the promotion. Before the first display, any advert goes through a moderation process that normally takes not more than 24-hours.
When launching an advert on Instagram you need to bear in mind that no feature allows you to edit placements separately. It means that your post will be shown both in users' feeds and in stories. The problem by setting up a campaign through Instagram is that the advert in stories doesn't look appealing: normally it is a square-shaped photo in the middle, blurry background and the first paragraph of the text under the post that sometimes ends abruptly halfway through a word.
That is why it is recommendable to set up a targeted advert for Instagram through Facebook Ads Manager, but for an instant simplified launch, the app itself will do.
What to do if your advert is denied or your Facebook Ads Manager is blocked?
First of all – don't panic. It happens more often than we want it to. We are going to tell you what to do in each case.
If the adverts were disapproved by a moderator
The disapproved advert will be marked with red in Ads Manager.
Prior to submitting again it is required to correct mistakes that are not up to the advert publishing requirements. It can be an unsuitable image, content with ambiguous meaning, a broken link, and another dozen reasons. Familiarize yourself with a disapproval reason and make adjustments according to the rules. After that, the advert should be resubmitted for a review by using the slider.
If the advertising back-office is blocked
In this case, in THE Ads Manager interface, you will see a big notification about it and you will receive a letter with details to your email.
In case your advertising back-office is totally blocked, all active campaigns will be suspended. Moderators can block your account for violating advertising rules. You may be blocked by mistake. If you are sure that the posted adverts do not breach the law – you need to contact technical support with an appeal and request to unblock the account.
Normally, you will receive a reply from a support team within several days. Your advertising back-office can be unblocked immediately, but you may be asked to send additional information. Each case is reviewed individually.
Useful tips
Pay attention to the targeted advertising that you receive as an Instagram or Facebook user. Note its positive and negative features and use this knowledge as a basis for launching your own promotional campaign.
For the correct operation of Facebook and Instagram advertising tools, it is important to have attached working accounts. In Business Manager, there is an option to manage several pages at a time, but all of them should be unique.
Don't spawn identical pages and duplicates of pages for the same business. It is highly likely that you won't be able to make head or tail of them, and then you might lose access to it at all, which will be very difficult to restore.
Before setting up adverts yourself, we strongly recommend that you study the comprehensive advertising guide for Facebook and Instagram.
There you can find detailed information about each format, advertising aims, budget allocation, peculiarities of creative content, required specs and other grey areas. There you can find answers to all of your questions. A clear understanding of the main principles of the platform operation will help you to avoid mistakes when creating a promotional campaign.
Try different advert formats, creatives, and target audiences. Analyze the result information against the following criteria: following, engagement, reach, the number of orders and traffic to the website. Run several tests with low stakes. It will help you to understand what works well for your business and not to waste money.
Review the advert for compliance with placement requirements. Facebook treats advertisers and the content they are promoting very seriously. It is prohibited to advertise sexually suggestive content, gambling, online pharmacies, cryptocurrencies, and other content. Detailed guidance is provided in "Advertising Policies".
⌘ ⌘ ⌘
We hope that our guidelines and advice for setting up targeted advertising on Facebook and Instagram helped you to understand the main principles and you are ready to THE launch your first advert right now!