Social media have become a versatile communication tool not only for users to stay in touch with their acquaintances but for businesses and customers as well. This ultimate guide describes all the pros of a Facebook shop and explains how to create your catalog.
Who benefits from using Facebook Shop?
We need to dive into some analytics to answer this question. Social media promotion is quite specific —users are overwhelmed by digital content. Thus, online competition is not among companies but rather among bloggers with engaging visual content. So, before starting your shop on Facebook, make sure you have your content strategy, catching photos and videos in place to ensure quality traffic.
If you are good at showing your product to the best advantage, you'll succeed in attracting customers to your Facebook shop, too. For example, let's take a look at the American market. In 2017, Facebook registered 282 million users from the US only. In 2020 this number increased to 297 million users. In 2026, the number of US Facebook users is expected to reach 324 million. We do need to keep in mind the fact that 15% of Americans use Facebook for finding/shopping for products. It is just conceivable that this number will only increase over the years.
Facebook in Russia is not widespread yet, and we have no exact data on the number of its users. As of March 2019, 7.7 million users were claimed, and this number is quite close. RuNet often gives 2.2 million Facebook users, but this is not relevant, as it counts only active users — those who have posted at least once during the last 30 days.
As of July 2021, respondents aged 25 to 34 constituted 31% of Facebook users in the US, those aged 18 to 24 accounted for 25%, and those aged 35 to 44 summed up to 18%. These numbers are of interest to us as 84% of Americans out of these age groups tend to impulsive shopping as CreditCards.com states. Buyers up to 29 years old are inclined to impulsive purchases for themselves, and buyers of 30 to 49 years buyers of 30 to 49 years shop impulsively for their kids.
Based on that, we get some insights. If you have a winning product and bold visual content on your Facebook shop, you can use the customer tendency to buy without planning. And, therefore, the answer to the initial question of who benefits from using Facebook shops is — 'those companies that offer decent products for a reasonable price'. HVAC systems might not be selling well on Facebook, but clothes, homeware, beauty products, and toys will definitely be of great interest to Facebook users.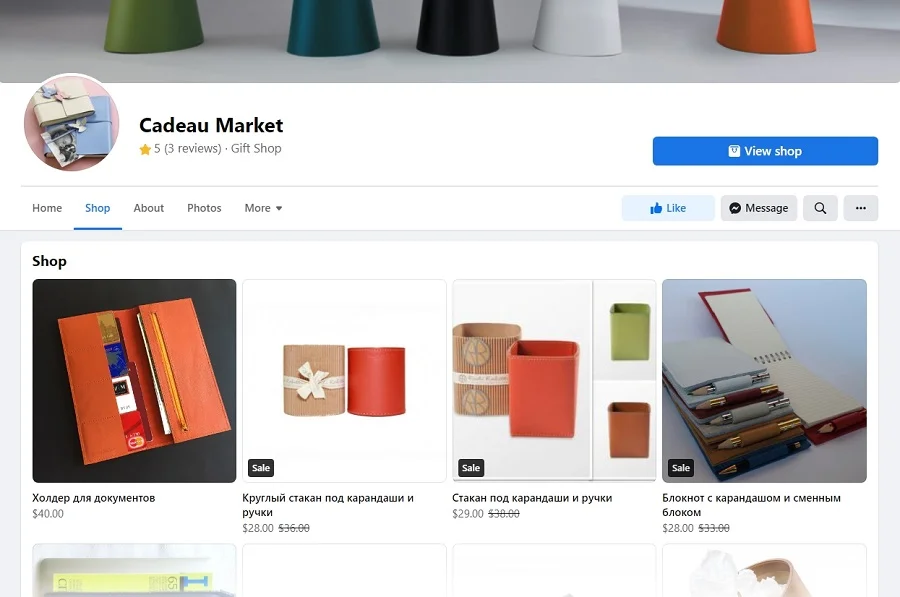 Pros of a Facebook Shop
Wide outreach is not the only benefit of a shop on Facebook. Facebook is constantly introducing improvements to give the best customer experience possible. The development strategy also covers shopping optimization. As of today, Facebook Shop has several key features that provide users with quick decision-making and payments just a click away:
Unified solution for the family of Facebook apps. It means that you can influence your target audience via Instagram ads, Messenger, or WhatsApp.
Easy checkout (depends on the country of use) or external payment tools connected to the Instagram account.
Go live selling your products with the Live Shopping feature (depends on the county).
AI and AR tools: you can search for a product by its photo.
The features available depend on the county of use. Most of them — especially those just introduced to the market — are available for US and Western Europe users.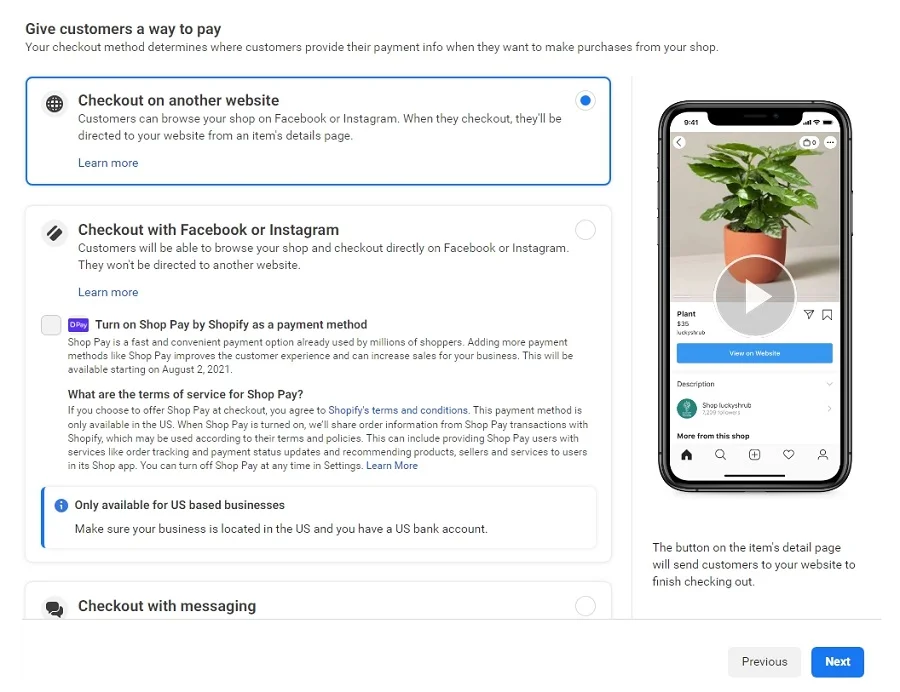 Set up Facebook Shop
You must have a Facebook business account to create a shop. All the setup process is done at Commerce. Facebook developers did their best to ease the platform performance for businesses. The application interface and catalog setup are user-friendly, even for those new to online retail. The main features of a shop are described on the onboarding page.
Once you are on the Commerce page, click Add Shop and proceed to the following steps to create a shop. If you have several Facebook accounts, you'll need to choose the one to go to selling.
The first thing you'll need to do is decide via which social network you'll be selling — either Facebook or Instagram. The second step is to install a payment tool. Redirecting buyers to your website is a traditional solution. From 2021, businesses in the US can use direct payments on Facebook: buyers pay either with a bank card or via a Shopify account. Messenger is also available for making payments, but most users do not feel comfortable about this payment method.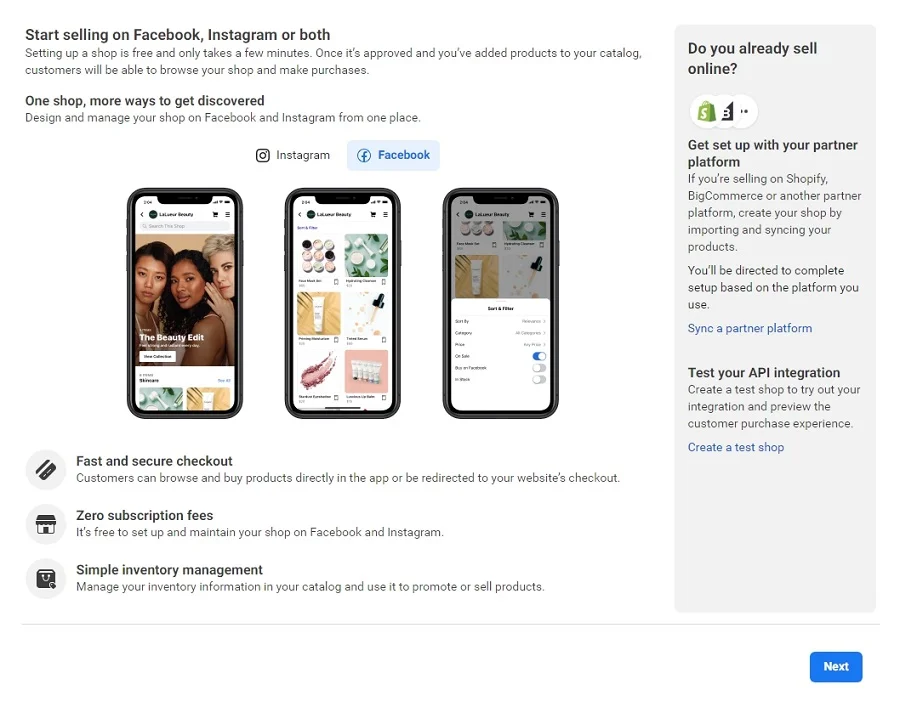 Your next step is choosing the page you want to sell from. You can use a Facebook or Instagram account. Add an e-mail to contact you, choose the shipping destinations, and now you're done with the primary shop configuration.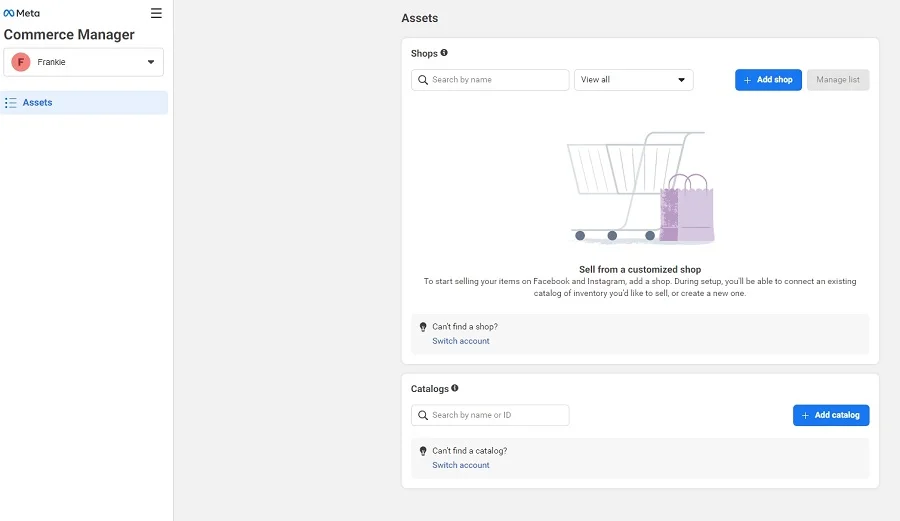 Go to Settings, choose Templates and Tabs, and enable the Shop feature — now it is displayed on the Facebook page. At this point, the Catalog tab will appear on your business account.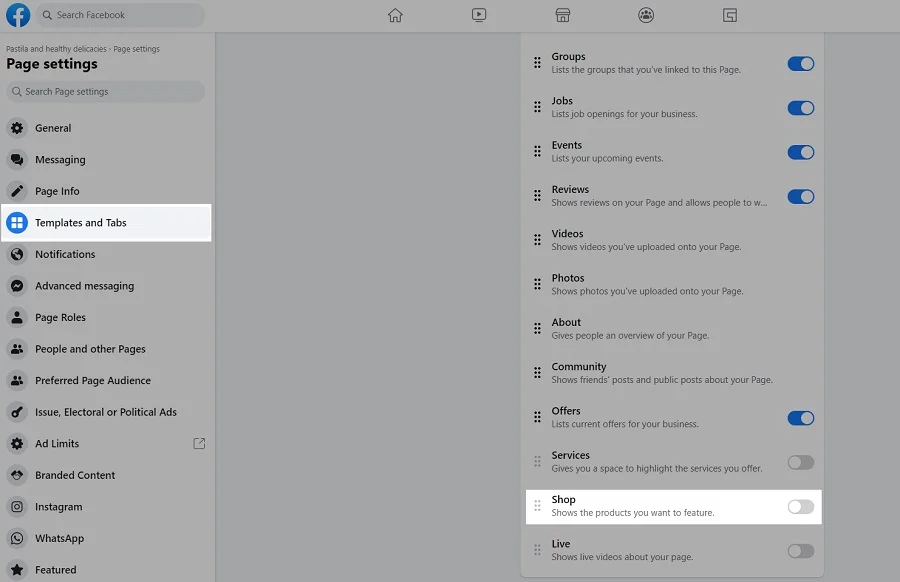 All you have left to do is add a description, working hours, return policy rules, and your contact details. Now, it is time to create your catalog. You can create collections in your catalog. Each product should have a title, text, and an image (at least one) not bigger than 500 x 500 pixels. You can also add clickable links and new modifications to your products.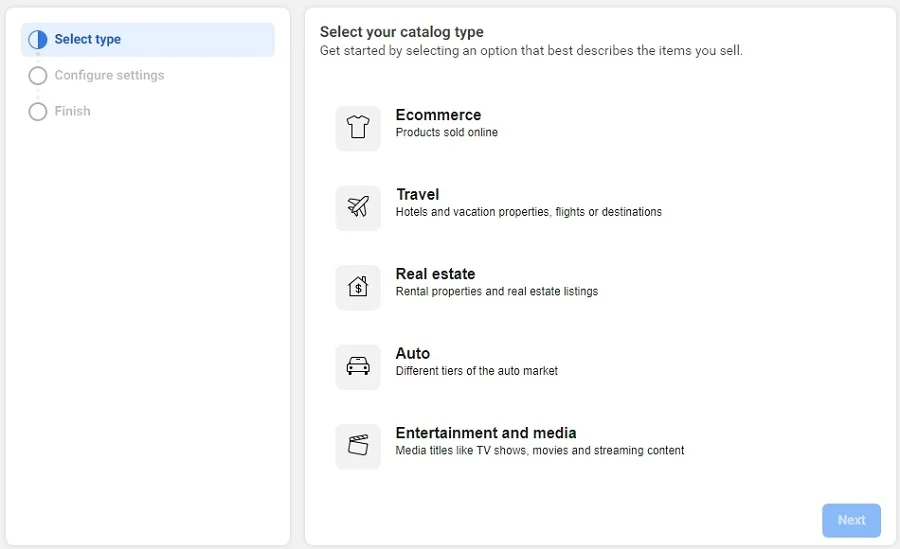 As soon as you get done with your Facebook shop catalog, go ahead and launch your ad campaign. Use an effective social media targeting strategy — and your target audience will be there for you shortly.