You can create both single posts and "sets" of them. All the tools to create posts are in the Posting tab.
Important: note that you can see all your scheduled posts including stories, made with the Planner, in the same tab. An easy filter above will help you sort them if necessary.
Single post publication
Press Add post – and the unified posting form with the single post form will appear.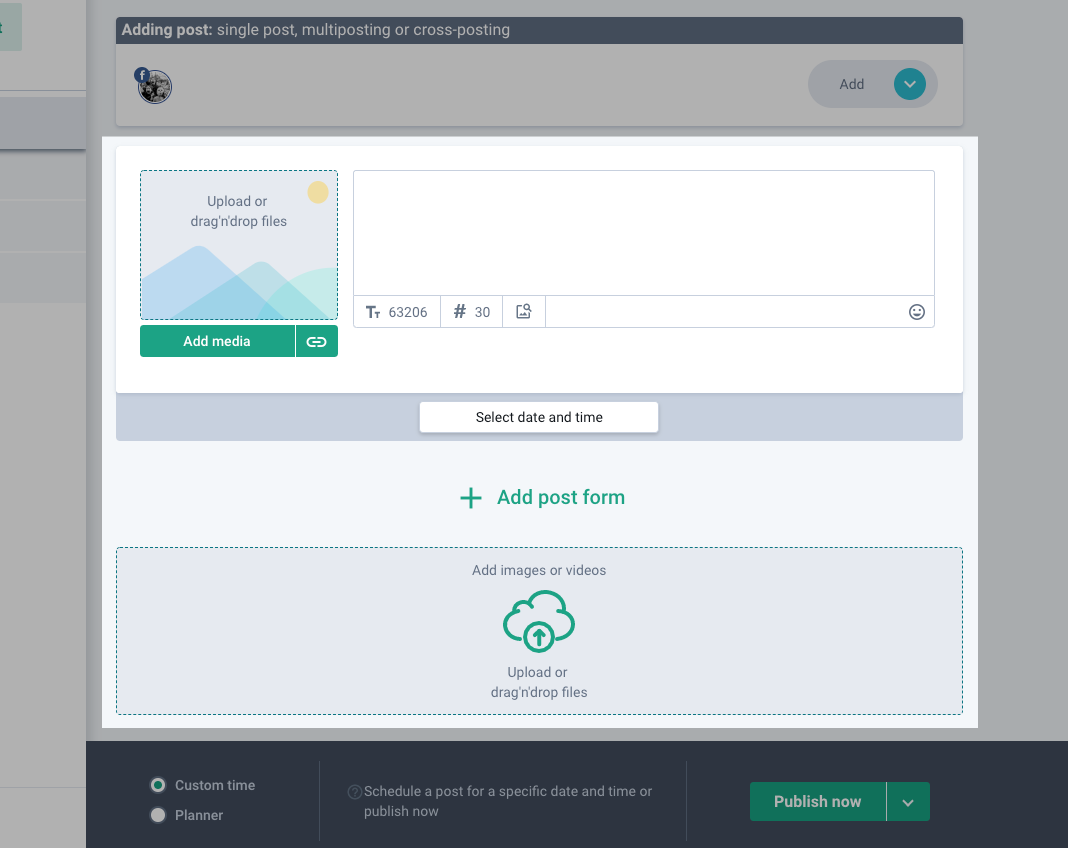 To add a photo or a video, you can either press Add media or drag files into the dotted field.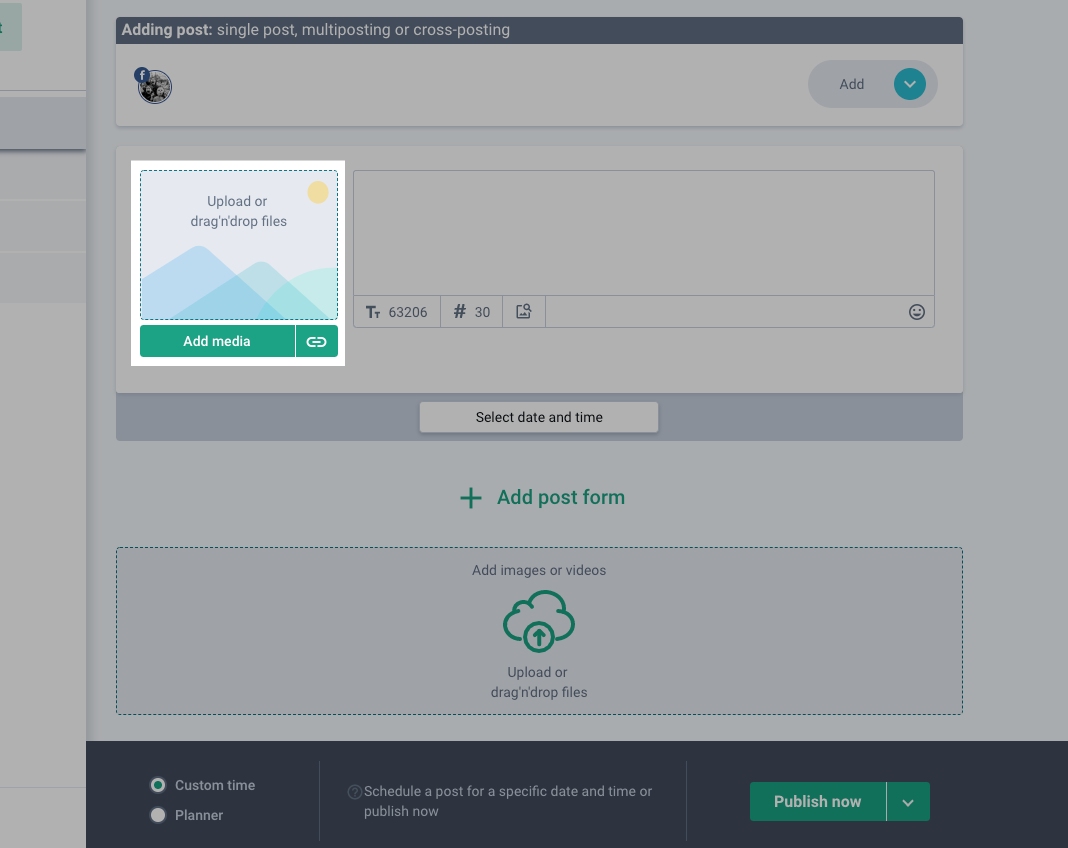 Depending on a social network on which you are going to publish your post, different options are available: adding a geotag, adding hashtags, tagging users on photos.
To make a post be published as soon as possible, press the Publish now button below.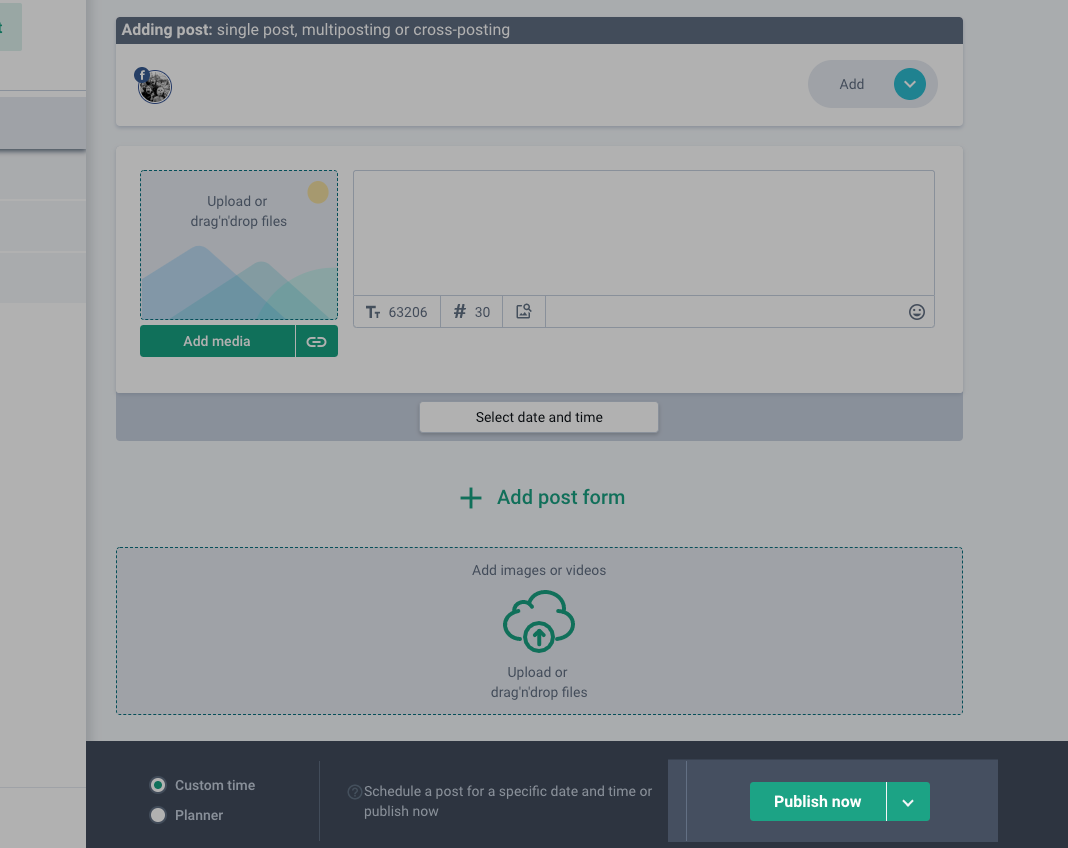 If you want to schedule a post for a specific time, select a date and a time slot and press Schedule.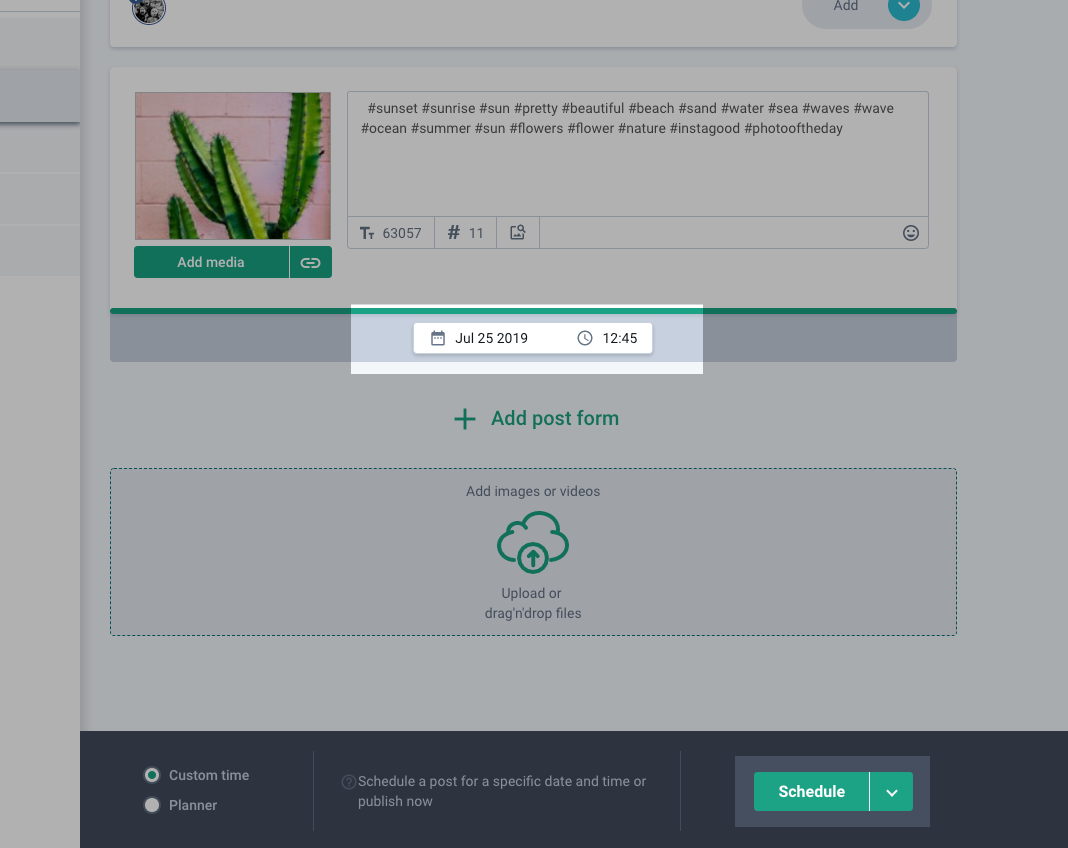 Multiposting
You can schedule up to 20 posts at a time using multiposting.
Press Add post – the unified posting form with the single post form will appear.
To start scheduling several posts, you have 2 options:
Press Add post form.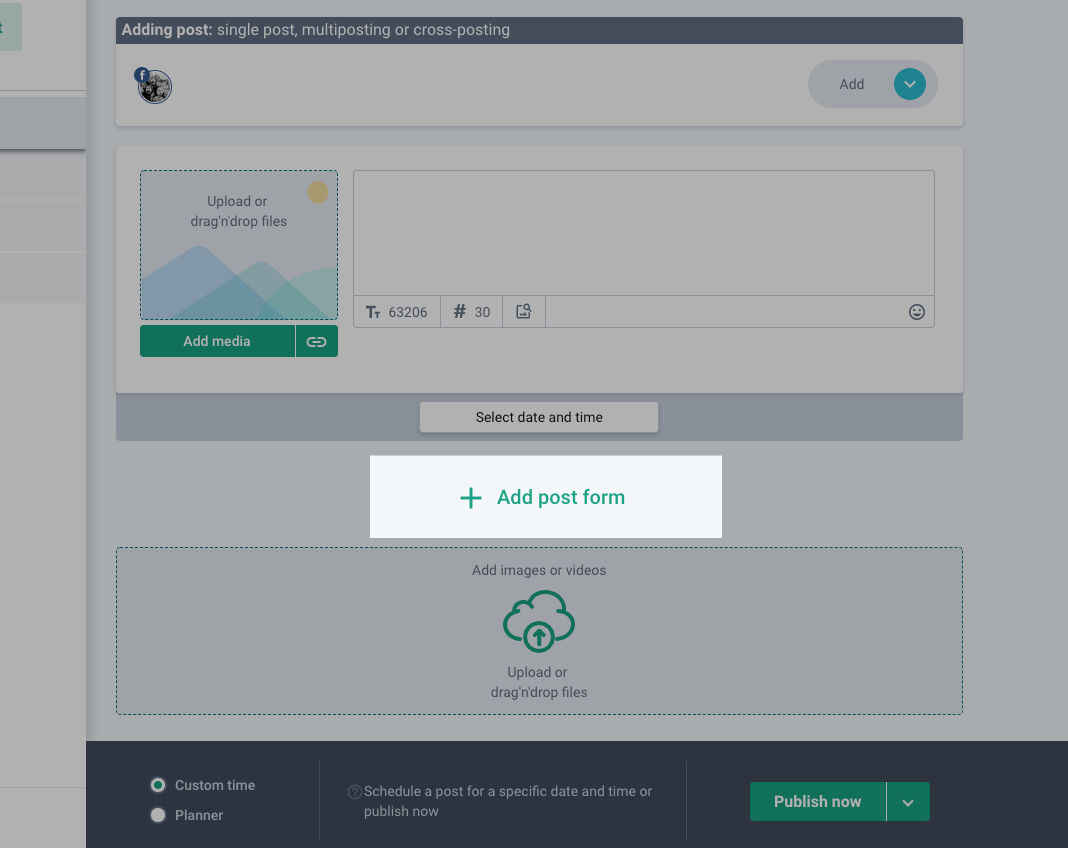 Drag media files into the big dotted filed.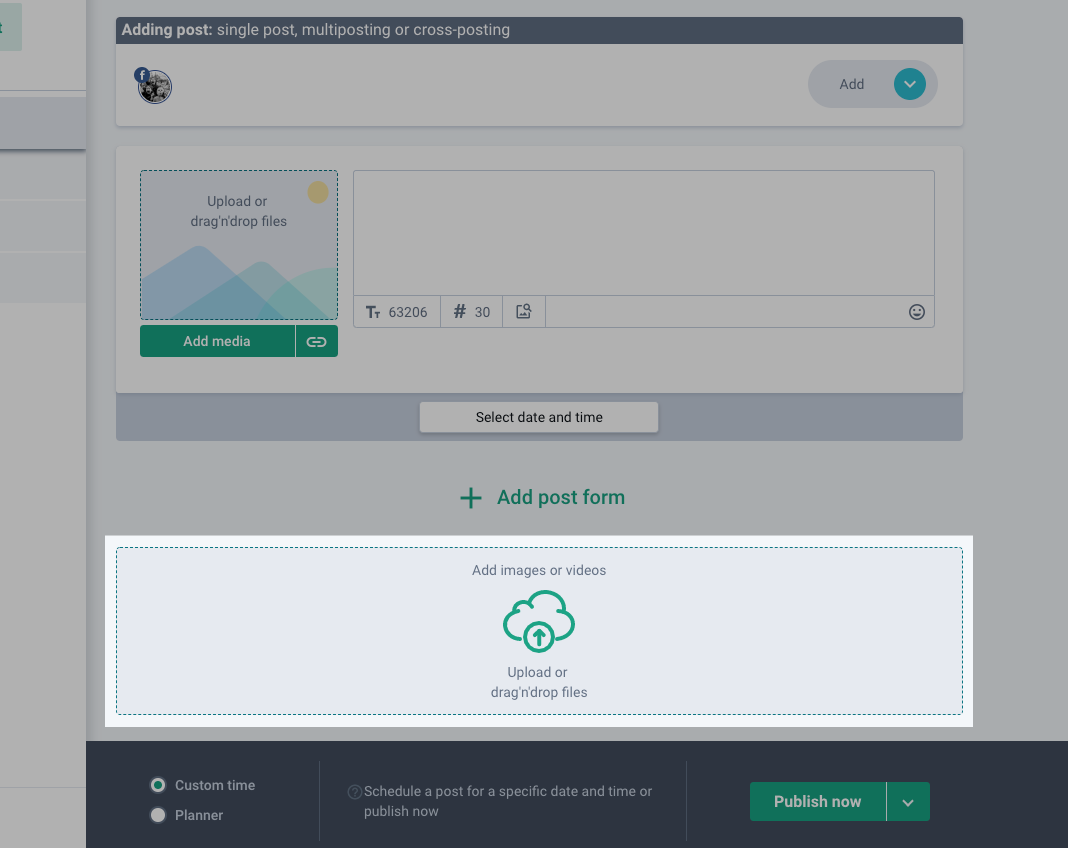 Note that you can add text not only to each post separately but also by adding the general description – it will be automatically added to all posts. You can also add hashtags and geotags to and set automatic deletion for all posts.
Gallery posts
A gallery post is a post containing several media objects in the form of a slider.
As soon as several files are unified in one post, the post becomes a gallery post. After uploading files, you can edit the order and each image separately with the photo editor.
If you create a carousel on Instagram, you can also tag a user on any image.
Uploading videos
You can create video posts like any other ones: either by pressing Add media or dragging a video file into the dotted field.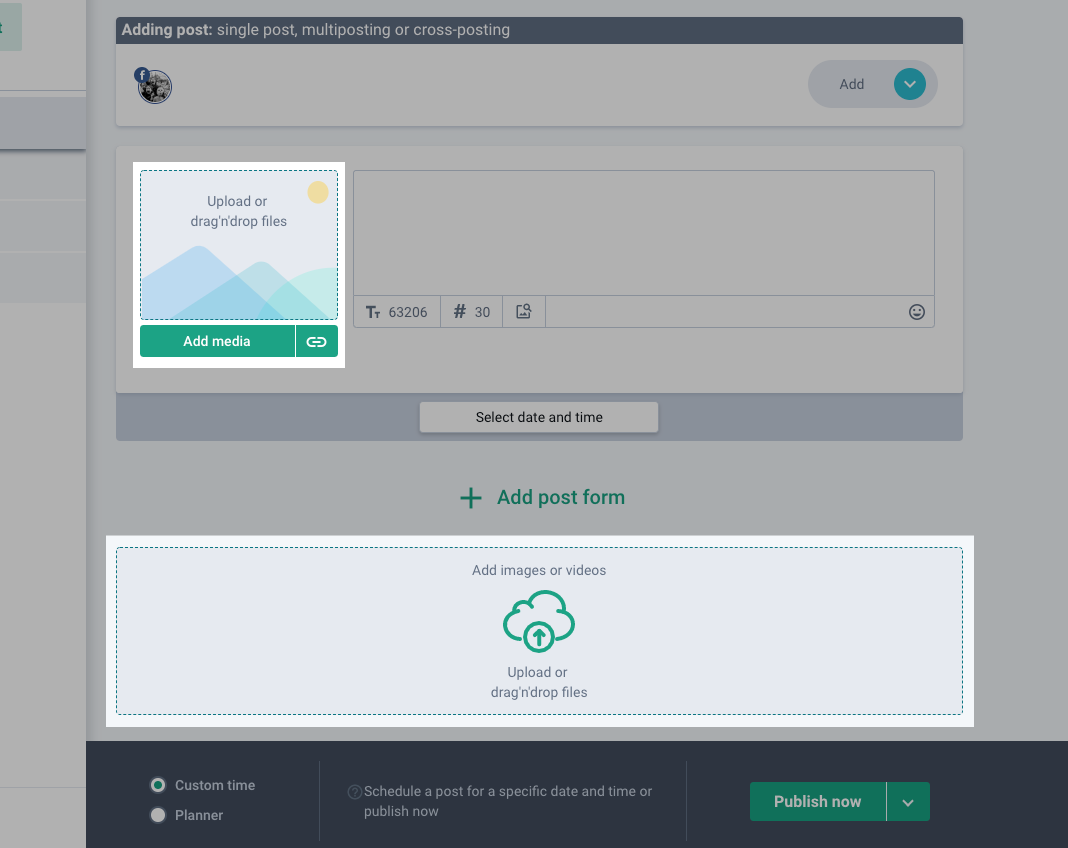 After uploading a file, you can crop it according to the social media restrictions and your own preferences by selecting the relevant time period.