Video is one of the most preferred content formats worldwide, with roughly 81% of marketing specialists posting pre-produced videos as a part of their marketing strategy. Furthermore, nearly 50% of businesses all over the world are embedding videos in their email marketing campaigns and on their landing pages.
When done well, video marketing can yield increased engagement, brand awareness, and conversions. However, many brands find it challenging to achieve these benefits, owing to simple mistakes that reduce the effectiveness of their video content.
In this article, let's look at six such mistakes, discuss their impact, and find practical solutions to overcome them.
1. Failing to align with the target audience
Your brand's video content should cater to your audience's specific needs, preferences, and challenges so that it delivers value to your potential and existing customers. Failing to make a video purposeful or relevant to the pain points of your audience can result in a lack of resonance, leading to disengagement.
Generic video content usually fails to capture the attention of your audience, evoke emotions, and provide value, which will make it difficult for you to achieve your marketing goals.
To avoid this mistake, you need to work collaboratively with your team to create detailed video scripts that are not only relevant to your audience and industry but also deliver value in a fun, educational, and entertaining way. Savvy copywriting is critical in all areas of marketing, but especially when it comes to video concepts, titles and scripts, and time-strapped teams can turn to machines for help.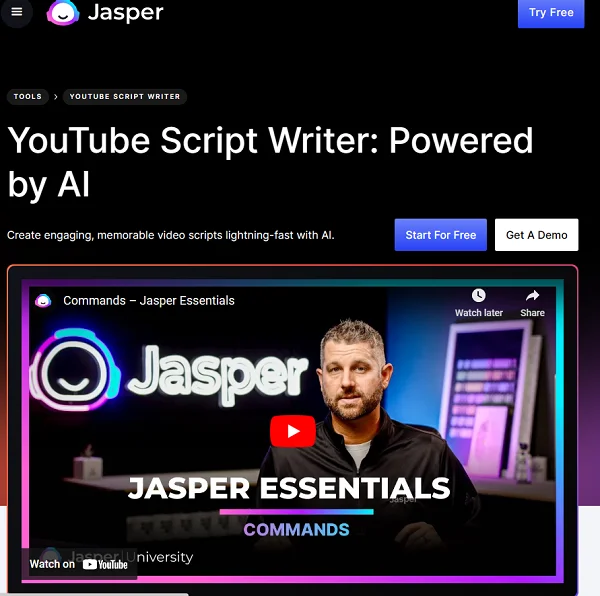 Jasper.ai is an AI-powered script generator that helps video marketers create detailed video scripts with just suggestions and structures. All you need to do is to provide the topic for which you will be creating a video and provide the main points you want to share, and Jasper.ai will generate a complete script for you, which will allow you to deliver value to your audience.
2. Allowing too much clutter in the frame
Unnecessary visual elements such as messy backgrounds, irrelevant objects, or people can distract your audience from the main subject or message of your video, which can make your video marketing campaign ineffective.
Too many objects in the frame that are unrelated to the topic of the video or are irrelevant to your audience's pain points can be visually overwhelming and distract your viewers. Not only can it divert their attention toward unnecessary things, but it can also make them tired, as cluttered frames demand more energy.
This can confuse your viewers, leading to the diluted impact of your video content.
Of course, the best solution is to keep your video background in mind when producing content to avoid tedious and time-consuming post-production editing. But, what if you already have some great videos and don't have the necessary resources at the moment to reproduce them?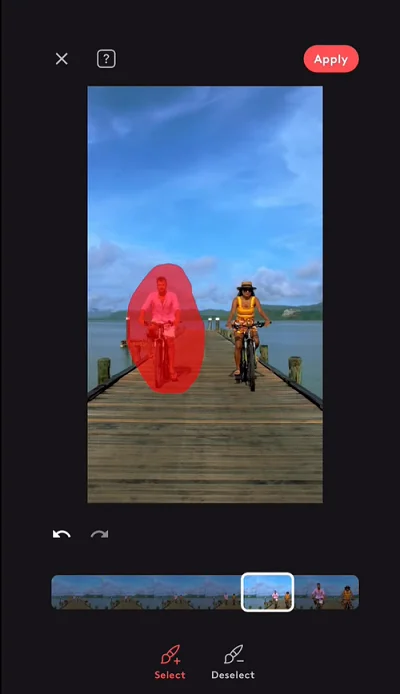 Videoleap's "Vanish" tool helps you remove unwanted objects from your videos' backgrounds. This enables you to create clean and visually appealing videos that effectively convey your brand's message in an engaging way.
3. Creating videos that are too long
Video content that exceeds optimal durations can make it challenging for your viewers to stay engaged and absorb the message.
Furthermore, longer videos can lead to viewer fatigue, particularly if you are addressing complex topics, which can lead to them to lose interest over time or to abandon the video before it reaches your central message or the call-to-action.
Long videos may also not align with the attention spans of today's audiences who often prefer shorter videos that deliver value to them effectively and quickly.
You can consider two solutions for this challenge. One, you can remove unwanted sections of videos to make them shorter and more information-dense. Two, you can trim out short clips from your existing long videos and distribute them through the right platforms such as TikTok or Instagram Reels.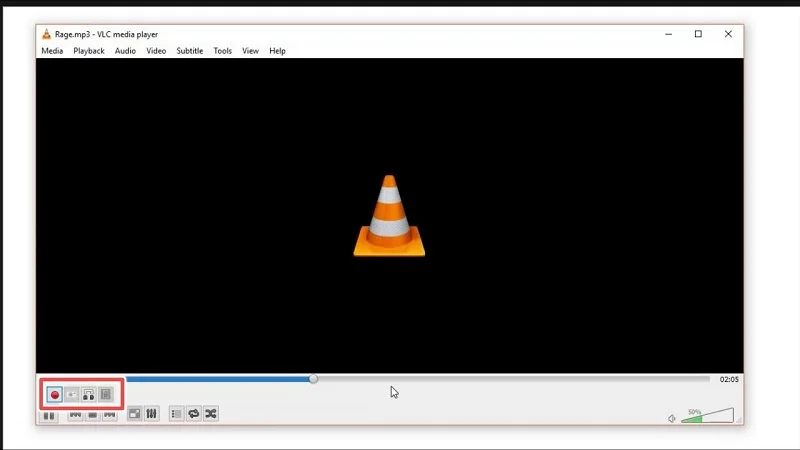 VLC media player, a popular multimedia playback software, provides a feature where you can cut and trim videos without compromising the quality of the video or the audio. As this is a free and open-source multimedia tool, you can essentially create short videos from your existing long videos while remaining well within your budget.
4. Having an unclear call-to-action
A call-to-action (CTA) button instructs your viewers what action they should take after they finish watching the video, such as reading a blog post, filling out a form, or trying a product. An unclear CTA leaves your viewers confused even after they watch the video completely, making your video marketing efforts ineffective.
As a result, your audience won't be sure of the right course of action after watching your content, leading to missed opportunities for engagement or conversion.
While adding CTAs to your video content, you cannot adopt a one-size-fits-all approach, as the right course of action for your viewers depends on the nature of the video and where they currently are in your sales and marketing funnel.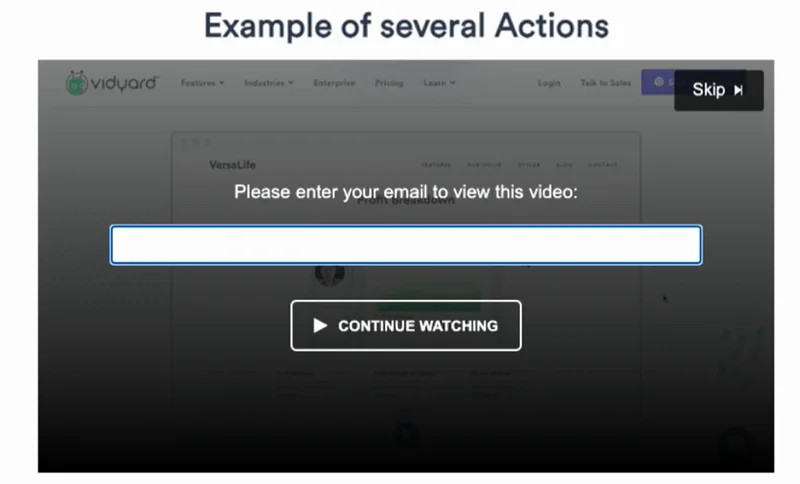 Vidyard, a video marketing tool, recommends CTAs for your video content by analyzing the content type and length, to help you get the best results from your video marketing campaign through its "Actions" feature. You can add CTAs that prompt your viewers to take specific steps, such as booking an appointment, downloading a resource, visiting a page, or trying out a product.
5. Ignoring the audio quality
The poor audio quality of your video content can make it difficult for your audience to understand your message, diminishing the overall effectiveness of your videos and leading to a poor viewing experience. Not to mention, this can convey a lack of professionalism and credibility, which can affect your brand's image.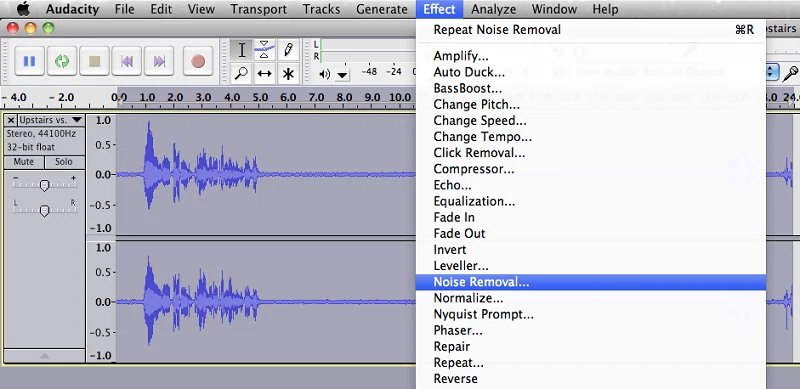 Audacity, an audio recording and editing app, can help you perform functions like cleaning the background noise, adjusting volume levels, equalizing audio, removing echoes, and applying audio effects to enhance the quality of your videos.
With a user-friendly interface, Audacity allows you to professionally edit audio for free.
6. Neglecting video SEO
Video search engine optimization (SEO) improves the visibility of your content across various platforms by leveragng in-depth keyword research to write query-friendly titles, tags, and descriptions. This practice ensures that your content reaches your audience on their desired platform.
Neglecting this process while publishing your brand's videos reduces your chances of appearing in relevant search queries and eventually delivering value to your audience. This can result in lower visibility, views, and engagement which will make it difficult for you to achieve your campaign goals.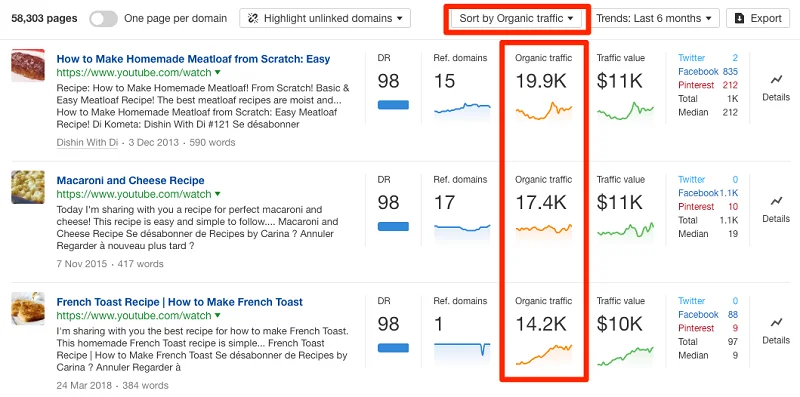 Ahrefs is a powerful SEO tool that can help you conduct comprehensive keyword research for your videos, analyze your competitors' pages to give you content ideas, and identify popular topics that will resonate with your target audience.
Summing up
Brands must avoid common mistakes when creating video content to make the most out of their video marketing campaigns.
By addressing the needs of their target audience, avoiding clutter in the frame, keeping videos at an optimal duration, having a clear call-to-action, and ensuring high audio quality, brands can create engaging and impactful videos that deliver value to their viewers.