Having seen a brand name for the first time a person still doesn't know whether to trust it or not. According to the eCommerce Foundation report, 88% of users do their mini-research before a purchase – they google the company, look for profiles on social networks, and read reviews.
With proper content, you can shape the opinion that the client will have after enquiring about your brand. By the example of social networks, we are going to show you what posts improve brand reputation and to give you 5 pieces of advice.
10 content formats that are going to promote your reputation
1. Customer feedback. Post them on Feed and in Stories.If the customers do not mind, tag them in the post. Post only genuine feedback. Users know that companies sometimes pay for the positive feedback and can easily discover the truth. The video format is a priority: let your clients show the product or the result of the service as well as their positive emotions.
2. Product in action. Show how to use the product or film all the stages of the service that you provide. Don't add flattering comments; just let your clients see what they want to buy. Video format here is also a better idea – a short video will replace a long text or dozens of photos from different resources.
3. Educational videos from brand representatives. You know your audience and the problems they face. If you know how to solve any of these problems – it is a good way of improving your reputation. The solution to the problems shouldn't necessarily have anything to do with your product. Just share your expertise and give advice. The audience will appreciate your selfless help.
4. Useful photo content. Educational videos or articles can be diversified with photo advice. Post infographics – a graphic guideline with photos for every step, a list of assistant-programs, etc. Let your audience get the most just by scrolling the feed.
5. Feedback from trendy events. Tell your audience about your brand performance at a conference, or an exhibition, or about an award you have received. Participation in important industry events increases brand confidence. It will be great if you manage to add useful information to your report. For example, share the main insights and recordings of an important presentation.
6. References on media. Share screenshots, photos, and links to articles, where it is written about the brand and its representatives. It is especially valuable if the material was published by a reputable source or even by a source popular among your target audience. People will connect the popularity of the media with your brand – if the company is referenced on such media, it means it deserves it.
7. Company achievements. Share the success that you have achieved with your audience. For example, the brand account has beaten a personal record by the number of followers or the company has doubled the number of clients. The social proof will work for you – you achieve new goals and are supported by many people, so, it means they can trust you.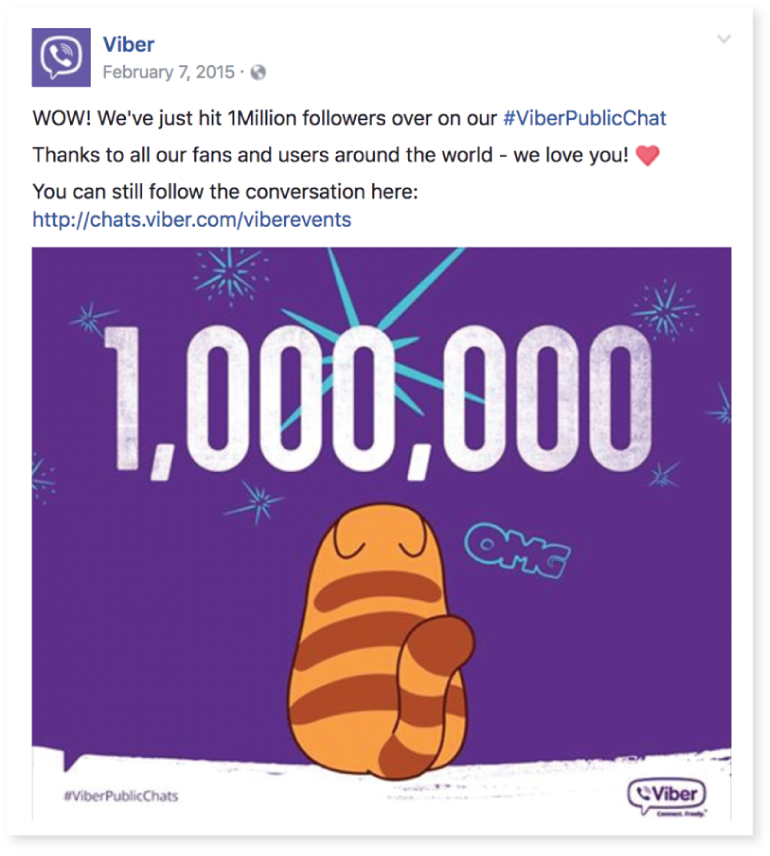 8. Social contribution. Tell your audience that your company is changing the world for the better. It is one of the strongest types of reputational content. People try not to buy from brands that only want money and fame. Customers value those companies that have a better mission – curb poverty, help disabled people, or solve ecological problems.
9. Collaborations with famous people. Post videos and photos with reviews from people of power – influencers, celebrities, and authoritative experts. It will be great if they show your product in action, give useful advice, and encourage taking part in a charity event, which is a great combination of two strong formats.
Actress and director Elizabeth Banks together with the brand VIRTUE calls to support a fund that helps women. The art-director of the brand collaborates with Banks and the cast of the "Charlie's Angels" movie as a hair stylist and they only use VIRTUE products. One video comprises all the information, feedback on the collaboration with the brand, and a call for taking part in a social project.
10. Meeting employees. Introduce members of your staff to your audience. Brands often look nondescript, that is why influencers are becoming even more popular because it is easier for people to associate themselves with them. Show that such ordinary people work for your company.
5 tips for skillfully improving your reputation
1. Figure out what reputation you need. Answer questions like "How should clients perceive the brand?", "What should people say about us?", "What do they associate our brand with?". It will help find the right type of content and its tone.
2. Track people's opinions. Set up mention tracking on social networks and media, analyze the impressions on the brand. It will help you to determine the strong and the weak points of your reputation, map out a plan for changes and adjust it in the process.
3. Be consistent. Act according to the plan and do not cause dissonance among your audience. If the brand is conservative today, don't try to shock your audience or rebel. All those changes in your strategy may prevent your audience from forming a complete picture of your brand. People won't know what to think about you and how to characterize your business. Think out your actions and aim at consistency.
4. Don't delete negative feedback on your company. If your clients don't have a chance to voice their opinion on the company platform, they will find a place to do it anyway. But censorship will add another reason to be annoyed at you in addition to the initial one. An attempt to delete everything negative will impair credibility and cause anger among the audience. Nobody will trust positive feedback after that.
5. Don't fake it. If you have an idealistic picture of what your brand should be like, but if it has nothing to do with reality, don't try to fake it. The rule "fake it till you make it" doesn't work anymore. People can easily see through the companies that pretend to be someone they are not in real life. If you are trying to hide or embellish a certain fact, tomorrow it may flare up a scandal, that will damage your reputation.
Cheat sheet on the ways to improve reputation on social networks
Clients always enquire about brands. You can create an image that will have credibility.
Don't praise your brand directly; highlight the aspects beneficial for your brand reputation when using the right content formats.
Show your expertise through the content, let your audience know that celebrities approve of your product – make a post about being mentioned in the media, write a report on visiting an industry event or on your brand representative performing at this event, or invite a respected expert.
Show your readiness to help your audience at no cost – record an educational video, provide fast and useful advice, and share an unobvious life hack.
Be open to your clients – show how your product works, and introduce your team members and your management.
Prove that you are ready to change the world for the better – take part in charity programs and talk about it on social networks.