The hashtag #instagramdown instantly hit the trends. Social networks are flooded with memes about the FOMO syndrome (fear of missing out). FOMO is often remembered by users in connection with large-scale outages.
However, the platform operation was quickly restored and recently, Instagram CEO Adam Mosseri released a new video explaining how the News Feed, Search, Stories, and Reels algorithms will work.
Mosseri emphasized that there is no single algorithm. It is a set of interconnected processes that allow. As a result, to personalize content for each Instagram user. In addition, he spoke about the so-called 'shadow ban' and, in particular, how you can review this status.
In this article, we are going to share the latest relevant news.
What Adam Mosseri says
No. 1. Feed: Following / Favorites
The user can customize their feed. The Favorites section only includes favorite accounts selected by the user and the Following section is the entire feed in chronological order.
To determine the order in which content is displayed in the user feed, Instagram refers to the history of interactions between the follower and the creator. It is about how often the follower comments on posts in this profile and whether they correspond. It also considers how popular the post itself is.
The algorithmic feed considers the likelihood of a reaction to a post — whether a person likes it, shares a message, goes to a profile, and how much time they spend reading a post, etc.
No. 2. Stories: a close circle
The crucial factors that affect the order in which Stories appear at the top of the screen include:
How often the follower views the Stories of the author;
How often interacts with them - puts reactions, replies to them;
How many times he corresponded with the author of Stories.
Adam Mosseri notes that as a result, thanks to the work of the algorithms, the user will form a Stories feed from people who are the dearest to him.
No. 3. Reels: infotainment
Reels aim to entertain users: most often, a person will scroll the feed to take a break.
In the Reels feed, the user sees not only videos from those they follow but also the content of unfamiliar users.
Topics, formats that you like, and Reels completion rate are taken into account - the algorithm looks for similar videos and offers to see them first.
No. 4. Shadow ban: Account status
Active platform users think that Instagram reduces the reach of accounts to encourage bloggers and brands to pay for advertising. Mosseri claims that this is a myth.
He noted that Instagram is interested in providing users with catchy content, and, thus, increases their time spent on the application and, ultimately, increases advertising revenue.
The Account Status section has appeared. It contains information about all reasons for shadow banning and restricting the account visibility.
No. 5. How to grow the number of followers
Experiment. Look for the approach and content formats that will be interesting for your audience.
Try to integrate trends. For example, to increase user engagement and get new followers.
Collaborate with other popular creators in your niche. Attract new audiences with original content.
Don't get shadow banned. Check your account status to make sure you don't have any restrictions.
Strive to create original content rather than reposting other people's posts.
What else is new on Instagram
Music in videos
Short videos help you reach new audiences, show off your personality, and share unique and fun content.
You can add music or an original audio track from the Instagram collection to bring a video to life.
The application has lists of music and original audio and a search to select a specific track. Also, you can choose a particular fragment for any track.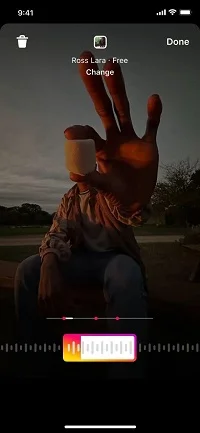 &nbsp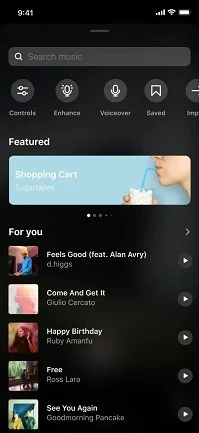 &nbsp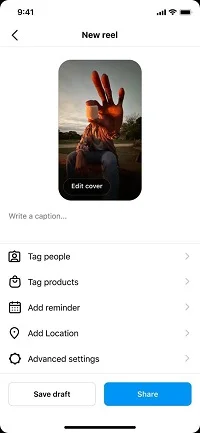 When you finish editing, click Next, add all necessary information (for example, tagging other users), and share the video.
Meta Verified
Meta has announced the launch of its Meta Verified subscription service, which gives Instagram and Facebook users a blue checkmark.
Meta Verified helps to confirm the account authenticity by providing documents to prove the identity of the profile owner. It additionally protects against fake accounts and direct access to the support service.
The lowest subscription price is $11.99 per month. Meta will launch the program in Australia and New Zealand first — and soon in other countries.