We first heard about TikTok in 2015. The network positions itself as an application for creating and watching short videos. The main mission of the company is to encourage people to create. TikTok has offices in 10 different countries and approximately 500 million users.
Who is the general audience of TikTok?
People from 14 to 24 years old prefer using TikTok. This is an audience that values the freedom to express their personality and looks for nontrivial entertaining content, such as vines (short videos), memes, challenges, dancing videos, viral songs, music videos.
How to start using TikTok?
1. Signing up
There are several ways to create an account:
With Facebook, VK, Google, Twitter, or Instagram;
With your e-mail;
With your phone number.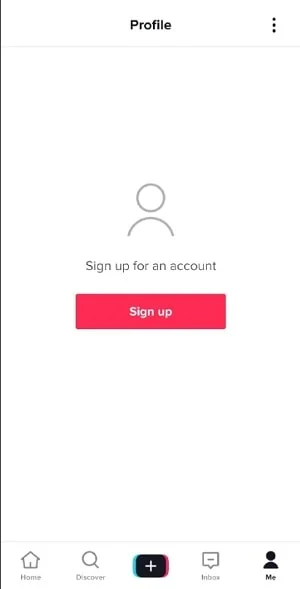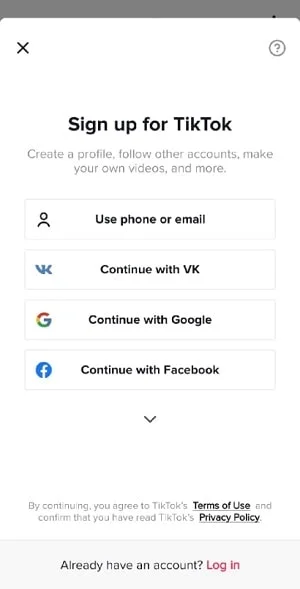 You cannot create videos on the web version of the social network tiktok.com, so you can only watch them. All basic options are available on the app. It is available on Android and iOS, you can download it on App Store and Google Play.
You don't need to sign up for getting access to the feed or watching popular videos. However, you need to create an account to follow other users, publish your videos, and use other features.
2. Designing your profile
After signing up, on the profile you will see your username containing digits and letters. You can change it to another one you like. To do it, press the Edit profile button. Here you can also upload a short video instead of a profile picture and add links to your Instagram or YouTube accounts.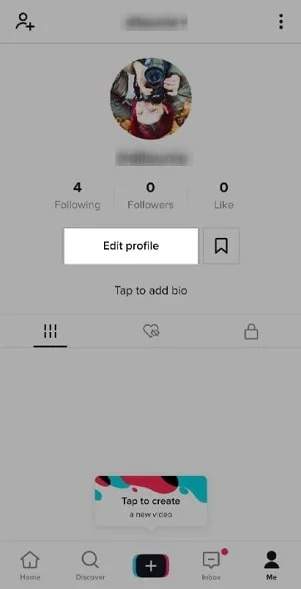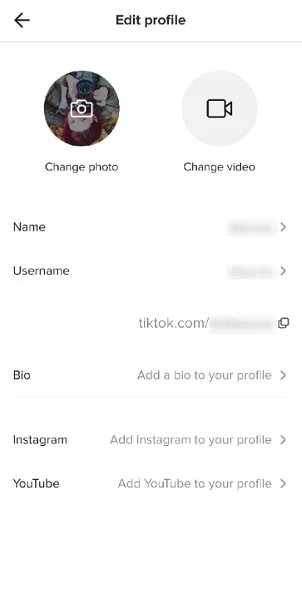 You should fill out your profile as completely as possible and use interesting information for it because doing so can make the system show your page in the Recommendations. And this is a way to gain popularity and start monetization.
3. Basic TikTok features
There are several buttons for main useful features:

Home (the house icon). By pressing it, you go to the feed with new videos and recommendations.
Discover (the magnifying glass icon). Here you can find the content you are interested in using popular hashtags.
Adding a new video (the plus sign icon). Use this button to start making your video.
Inbox. Here you will receive notifications about your actions and activities.
Me (the stick figure icon). By pressing it, you can go to the profile settings.
4. How to create a video?
Press the "+" button, then press and hold the record button. You can also set the timer using the corresponding feature. The maximum video length is 60 seconds.
When you finish recording, some video effects will appear on the main screen. To apply them, you should press the corresponding button. You can also apply color filters, there are about 35 of them by now. Besides, there are some basic tools for editing videos, e.g. the cropping feature.
You can add background music from the platform library when editing. To add a song, press the button at the top of your screen.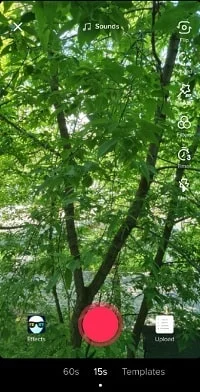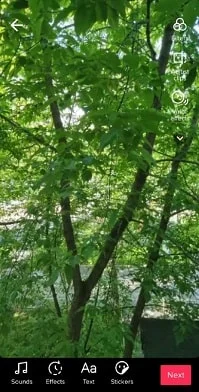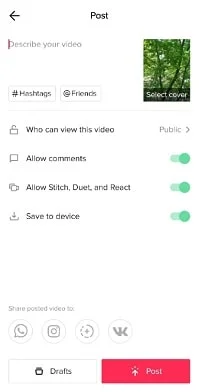 5. Live streams
Only users who over 1000 followers can make live streams. If you or your company needs to go live from time to time, you should promote your channel.
6. Account creating and brand promoting tricks
TikTok is useful for promoting brands and increasing your social media presence. Experts recommend paying attention to this channel. We have already told about it here.
If a brand owner decides to create an account on TikTok, then it is recommended to verify the account to get the Pro status. It will give access to the following tools:
Content conversion statistics;
Target audience behavior statistics;
Identifying topics that are of interest to specific groups of users and selecting who create such content.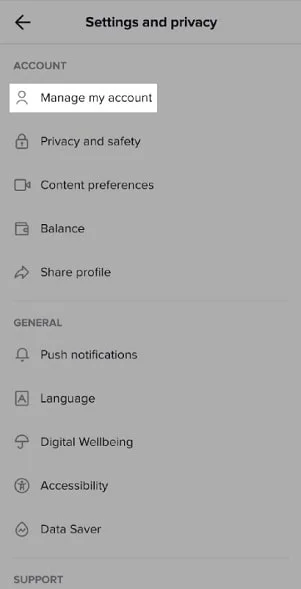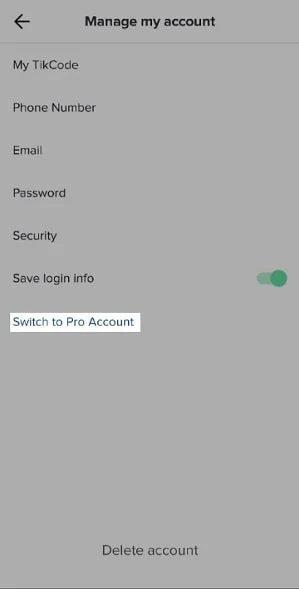 It is not very easy to promote your brand on TikTok. Looking at successful examples, such as Guess, McDonald's, Colgate, you should think of how to promote your brand properly (vines, challenges). We have already provided detailed information about it in this article.
We wish you luck in promoting your brand on TikTok!