The TikTok app, which was launched in 2016 by a Chinese company Bytedance became, along with Instagram, a must-have for teenagers' and popular bloggers' phones. When we hear "TikTok" today we think of musical clips designed for entertainment and parodies that young people actively share.
However, entrepreneurs and brand owners should also think about creating an account. Let us tell you why and how it works.
For starters: What is TikTok and where did it come from?
TikTok comprises the format of Instagram stories and concepts of vines and karaoke. In fact, mixing these three systems resulted in the creation of a completely new platform.
Originally ByteDance owner Zhang Yiming created TikTok as an app for music videos and live streams. The app became widely popular with the Chinese, and after some time the creators decided to launch a similar app and promote it at the international market.
For that purpose ByteDance bought the service muscial.ly in November 2017, which was at the moment the biggest competitor of TikTok. In 2018 a big promo campaign began on a wide range of networks, from Twitter to Youtube. That campaign helped TikTok attain the fourth place among non-gaming apps with the highest count of downloads in 2018, which meant overtaking Instagram and Snapchat.
TikTok's features
In November 2018 TikTok's audience measured up to 800 000 000 users. After Facebook and Instagram, no other social network showcased numbers like that. And, of course, popularity like that is not only due to promo campaigns. TikTok has special features that its audience finds especially attractive:
Mass usage and avalanche growth patterns
Often content that users put out becomes so viral that it turns into a flash mob.
Millions of free tracks
A rich choice of musical tracks is available for creation of mini clips.
Emphasis on the visuals
No need to write or talk. The popularity of a clip only depends on the extent of the author's creativity and decorating skills.
Editing
The app makes editing videos as simple as possible: here you will find filters, masks, effects, and tools for putting together and editing videos.
In other regards, TikTok is like other social networks. It allows you commenting on posts, creating live streams, ranking content, messaging, and now there is an option of providing official business account ads.
Who uses TikTok and how
Besides reaching regular users, the app acquired the attention of celebrities. Some built their popularity right inside the system while others came over from Instagram or Facebook with an audience.
For example, 17-year-old Jacob Sartorius from Oklahoma became known thanks to the karaoke feature. Later he recorded his first single Sweatshirt, which appeared in musical chart tops. At the point of writing, Jacob has over 20 000 000 subscribers.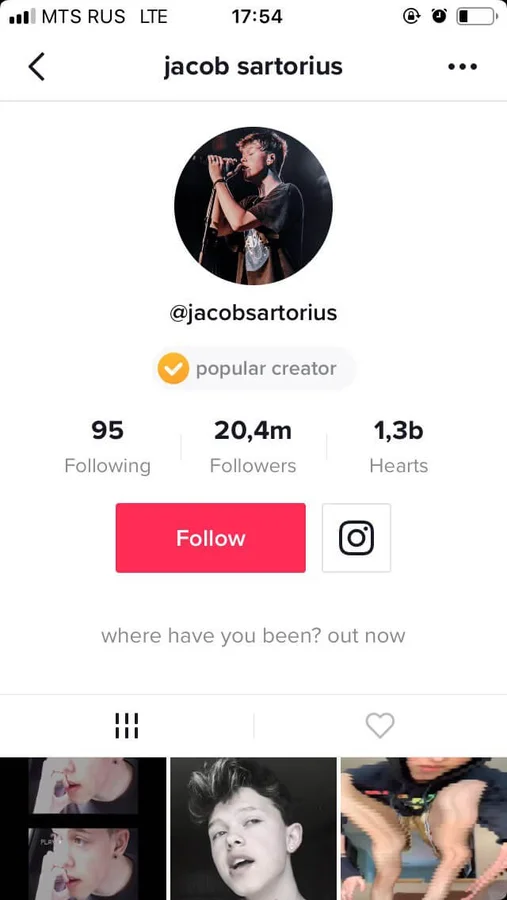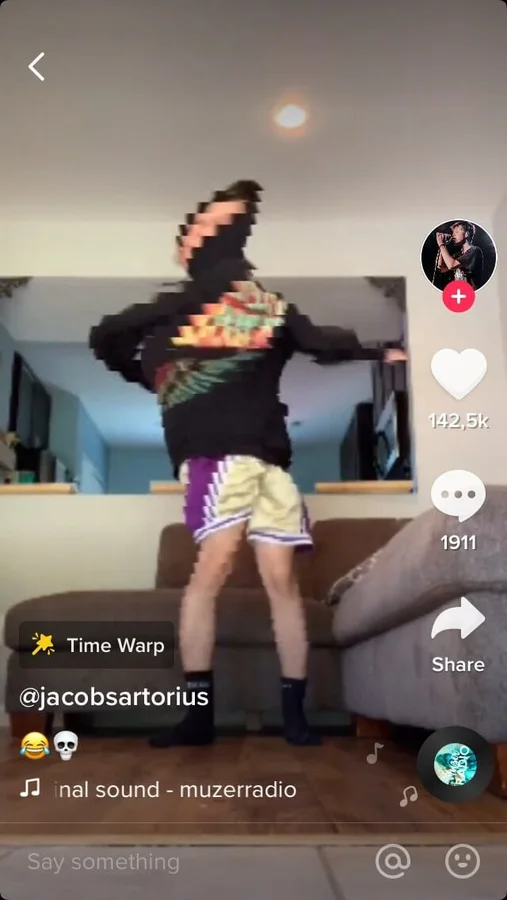 Savannah Soutas led an Instagram account for joining TikTok. After she started filming touching music videos featuring her daughter Everley she came over to Youtube.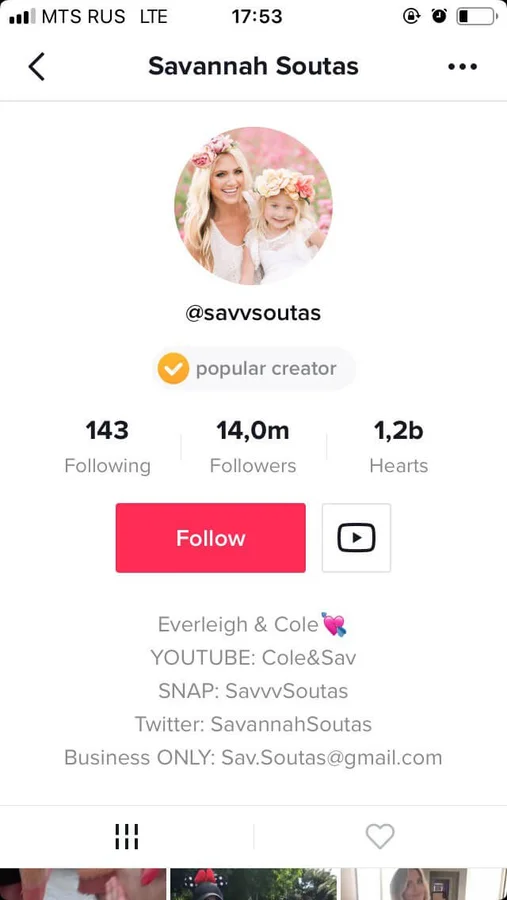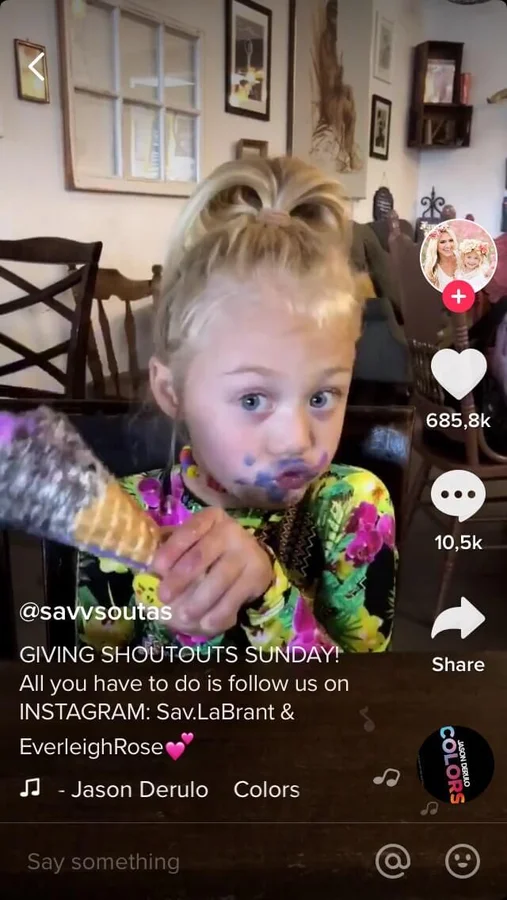 The biggest feature of TikTok is challenges. It looks like they were there from the beginning and ultimately became an inalienable part of the app. In no other social network flashmobs are so popular as in TikTok. The Copycat, Before/AFter, and the 360 Degrees Challenge all come from this platform.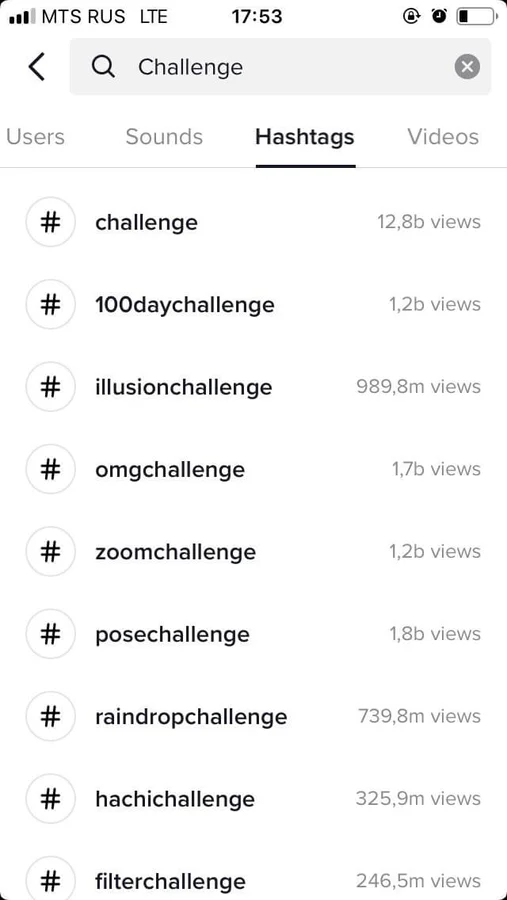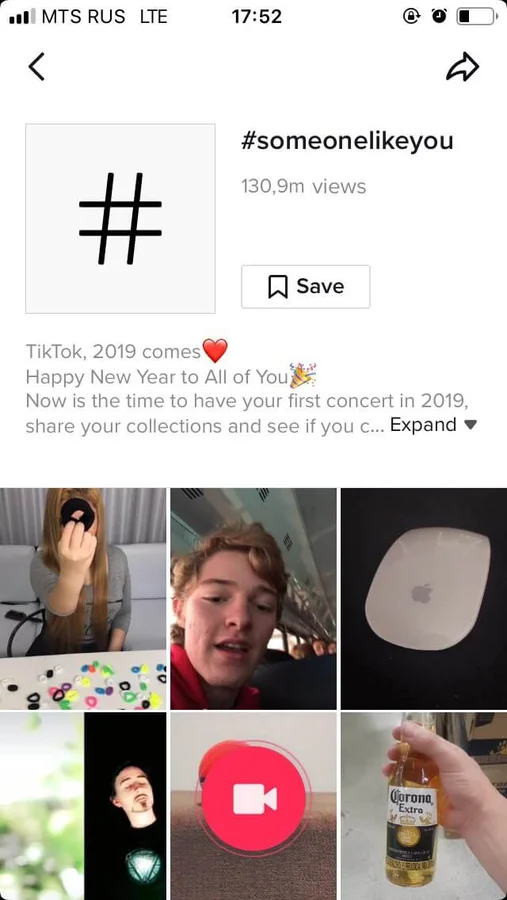 One of the biggest mass challenges in 2019 was launched in connection with the famous singer Adele leaving the stage. A user filmed a music video of a Haribo teddy standing on a pedestal singing Someone Like You, after which a whole army of singing teddies appears in the shot. The video gathered more than a million likes and launched a new popular challenge. The hashtag #someonelikeyou has a count of more than a 130 000 000 views on TikTok.
TikTok for business
In connection with the growing popularity of this musical app, entrepreneurs are choosing to use it to promote their brands. They make deals with popular bloggers, launch their own challenges, and create branded masks.
In 2019 TikTok launched official advertisements. At the moment the service offers 4 formats:
Brand Takeover
A banner that comes up when entering the app. It can be viewed as an image, gif, or a short video. The format allows leading the user to a remote site, a target page of the brand on TikTok, and/or to the App Store or Google Market download page.
In-feed Native Video
Adverts that come up in the newsfeed when watching content. This is an analog of promos on Instagram that is usually designed as a 15-second video.
Hashtag Challenge
This is the most effective advert format on TikTok. Popular bloggers launch a challenge using a previously set (by the customer) hashtag and content. Users start creating UGC (User-Generated Content), which allows far-reaching results.
Branded masks and stickers
This format is the most interactive and easy to notice. Snapchat attracted its audience with masks and filters in the beginning, and TikTok provides a much greater set.
Let's take a look at the #BigMacTikTok hashtag challenge by a Malaysian McDonalds. The brand launched a dance competition together with popular TikTok bloggers from Malaysia that featured brand masks and valuable prizes and also promised everyone who would take part a free BigMac, which attracted a large audience. The #BigMacTikTok hashtag got an almost 10 000 000 view count.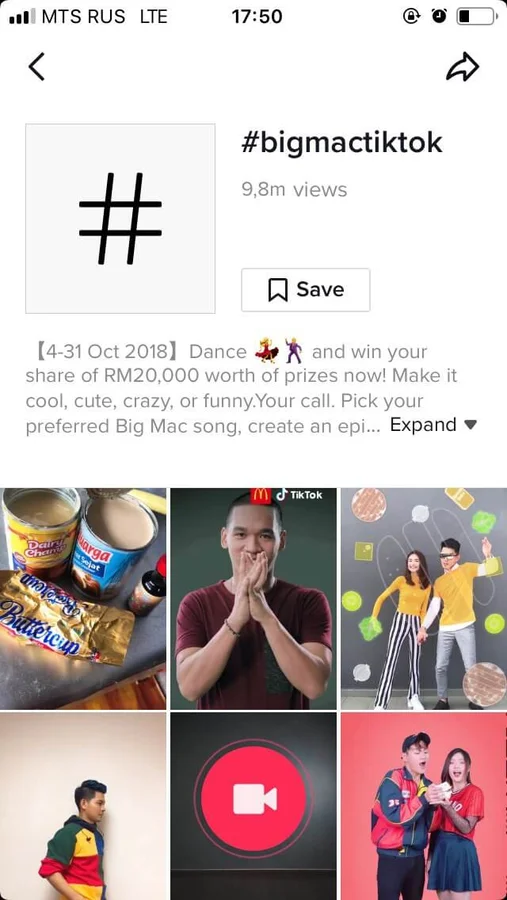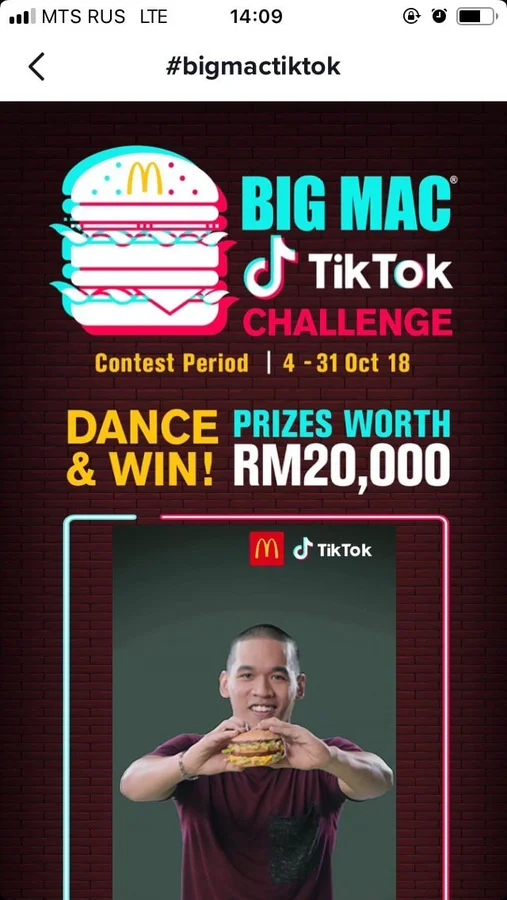 The first steps to take for business account owners
May young brands that decide to promote their product through TikTok often buy ads from thought leaders (who are bloggers and influencers of the app). Others try to launch their own viral hashtag, although for businesses that aren't widely known such format won't always be very effective.
Below are recommendations by ByteDance marketologists for TikTok business account owners
The main app user activity period is noon, and also the evening time before midnight. Ad providers and brands should use this time to upload ads.
Frequency is the most important factor. As with any other social network, a TikTok account needs a content plan which allows regularly putting out posts and staying on top.
The video's thumbnail is what makes users click.
Being original is the way to get to the TikTok top.
Getting actively involved with the users and listening to their opinion is important.
Creating online games, events, and other unique formats which can attract the user.
What do startuppers who have a tough budget do? The only way to get to the top with limited funding is content. And that means quality content.
Despite the insane popularity of TikTok, the audience of the app is not less demanding than Facebook or Youtube users, so before creating an account and expecting a huge reach, give your content strategy some consideration. Only after that it is worth moving on to creating music videos and viral hashtags.