How to promote your product? It all depends on your product. We are going to tell you about two methods of promotion and increasing sales.
Online shops fall under two categories:
Those focused on a one-time sale. They don't expect returning customers, and they don't have long-term goals. It is a simple, straightforward product that is easy to buy.
Shops that want customers to keep coming back. They want returning and loyal customers that keep buying from them.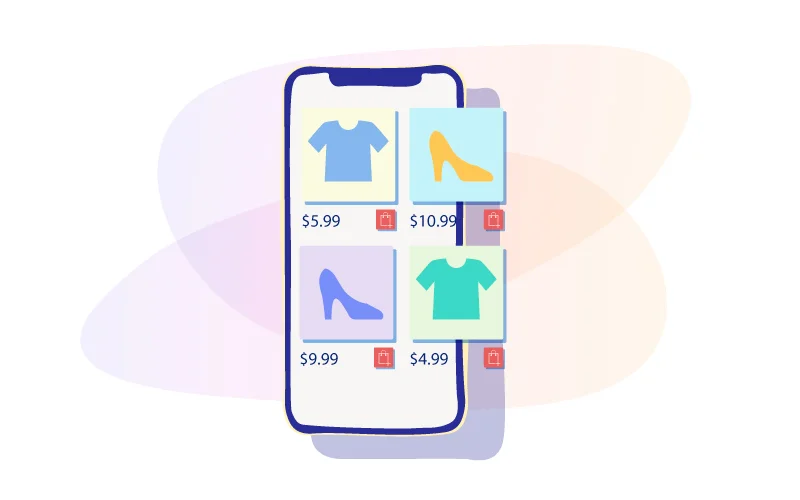 One-time purchase online shops
That is a relatively simple task. You don't have to build long-term trust and don't need sophisticated selling funnels. Your product is rather straightforward, and it is easy for customers to make a purchasing decision, and the decision-making process doesn't take much time.
You just need to set up an Instagram account, post visually appealing photos, talk about product features, and write 12-20 posts about product advantages. Talk about how to buy your product and how to use it, describe the emotions your customers will have when getting the product.
The next step is to set up the targeted advertising. Followers and long-term communications are not what you should be interested in. It is not worth spending your time writing extensive articles and posts. It should be enough to style your account, share customers' feedback and information on how to buy the product in Highlights to establish trust in your online shop.
In your targeted posts, you should aim at making an immediate sale on the landing page, in messages, or on the Instagram account. The whole process should go down to selling your product. You don't have to create any helpful content, make regular posts, and add stories daily to increase engagement.
Usually, users don't follow such accounts. No one wants to see online shops in their feeds telling them what to buy. That's why there is no point in trying to attract followers.
So, what is the difficulty?
This promotion format only works if you have enough traffic, advertising, targeted posts, and a constant flow of users who make purchases. As soon as targeting or traffic stops, you won't make any sales.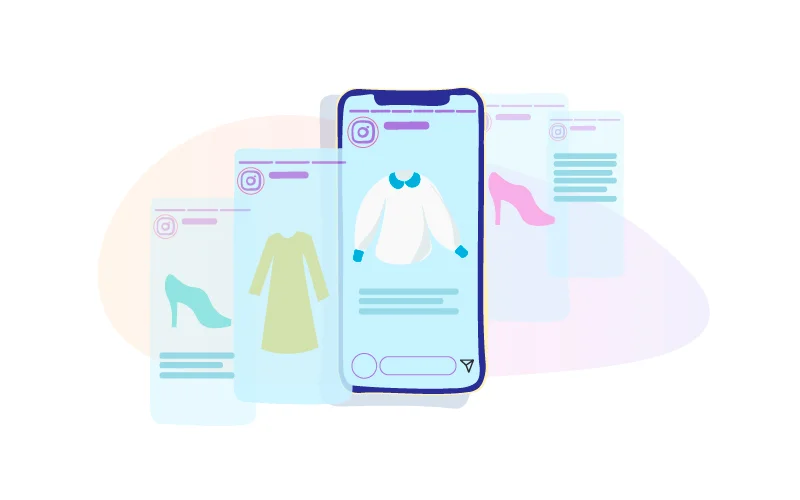 An online shop of constant sales
If you want repeat purchases, it is more logical to promote the idea of following your account. So that users always see you, communicate with you, and remember you when they see your catchy content.
In this case, having just an online store with products on the "shelves" won't be enough. You will have to create a community where people expect to learn helpful information to watch and read, without too many adverts. The percentage of direct advertising shouldn't exceed 15-20%. The rest should be sleek and attractive content. You should create a community to make people follow you not just because they like your shop and your product but also because they enjoy being a part of a community. They get attracted by the brand and the whole atmosphere around it, and they are interested to find out more about it.
This format has long-term targets and is more suitable for those ready to run a business for several years. The more you work, the more content you create, the bigger the community around the brand becomes, and the less money you should spend on advertising. Even more, people will start following you and sharing your content. You will have organic growth of the audience and reach. In the long run, you might not even need targeted advertising anymore.
Don't forget that it is always possible to migrate from one format to the other. If you build your business according to the second model, you can use targeted advertising to generate more immediate sales, increase the income or sell last-chance-to-buy items.
However, if you pay attention to modern trends, you might see that many online shops try to build a community around their brands these days. They do it by writing blogs, organizing groups and clubs to stimulate constant sales of the product that is always in demand without investing in advertising.