Sex, death, money, hunched elves, edible latex, and shibari. And Will Smith. There is nothing about all of these things in this article. This article is about how to create better titles and leads.
How to make people read your post instead of looking through their feed? Just ask yourself: what do those people see exploring social media? In fact, not so many things:
Title
Lead — the first two lines of the post
Picture
Highlight the title
Newspapers, news portals, and websites tend to mark bold leads to make it easy for the reader to look through and choose the most interesting topics. Do the same. And even more: feel free to uppercase titles.
Imagine yourself alone on a desert island: ships and planes are passing — attract their attention to yourself. Cry out loud, wave your arms around, write the word "HELP" with bananas and crabs. Here you should not be humble. Humble people are at the very bottom of the feed pretending they are not upset about it.
Do not trust recommendations a lot
There are plenty of article like "PUT THIS AS A TITLE AND EVERYBODY WILL READ IT 100 %", which promise that if you start your post with words like "urgent"/"N.B."/"sensation"/"scientists have proven"/"Danger!", your post will be read for sure. Well, no. There's no telling.
It would be better not to do like this at all or do in a funny way. Do not take those ideas seriously, such articles are created by common copywriters. Beginner bloggers interpret pieces of advice literally and then produce ridiculous stuff in the hopes of promoting themselves. But people are not that stupid and most of such tricks are clear to them, so try to be more non-trivial: create your own features, make experiments and do not blindly trust others.
Borrow from gurus
Focus on writers and journalists. The latter ones are the best, they can capture the audience with the first lines.
The secret is that you should start with promising something wonderful/horrible/captivating and then "take by the hand" and lead.
The Shipping News movie shows an excellent example of how it works. Here is the dialogue between Kevin Spacey's character and the newspaper's owner:
▪ First, create titles. Short, catchy, dramatic. Look there, what can you see? Figure out a title.
▪ Dark clouds were appearing on the horizon.
▪ No. A terrible storm is threatening the village!
▪ And what if there will be no storm?
▪ The village is saved from the terrible storm.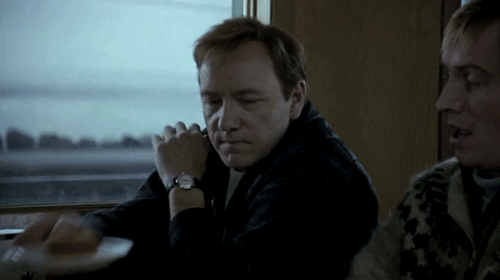 Got it? Kevin Spacey managed to do it and you will. Add some drama — it is like relish. It increases the audience's appetite.
Be charming
It is very much like hunting. You may dislike this metaphor but there is much truth in it. You know, there is a deep-sea fish called anglerfish. Its dorsal fin is like a fishing pole and its end glows like a flashlight. It looks charming in the gloom of the ocean, and small fishes swim toward the light to be eaten.
So, the anglerfish uses its flashlight with no moral hesitation and enjoys life. Every time you figure out a title imagine the anglerfish swimming somewhere deep in the sea and going to have its dinner for sure. And what about you? Is a fish really smarter than you? No, no way.
And our next article will tell you about winged hunched elves without fail. Or maybe not. Stay tuned.